This Hotel Has the Best View of Athens, Seriously
With views stretching from the Acropolis to the Saronic Gulf, the St George Lycabettus ticks just about every box imaginable.
Set in the rolling slopes of Lycabettus Hill, the St. George Lycabettus has everything you'd expect from a premium destination. And yet, as you sign yourself into one of its utterly aesthetic rooms, you'll soon find that it also has a cornucopia of features that just aren't found in most other hotels of this strata.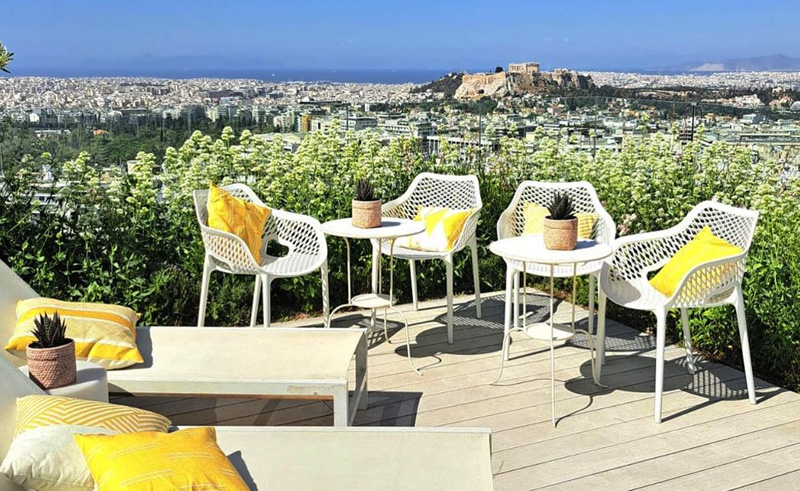 Its fortuitous location is the first thing that sets the St George apart. The multi-award-winning hotel boasts an elegant rooftop restaurant with magnificent 360 views of Athens, forming an ideal setting for taking in the ambience of the historic metropolis as you demolish a sumptuous breakfast.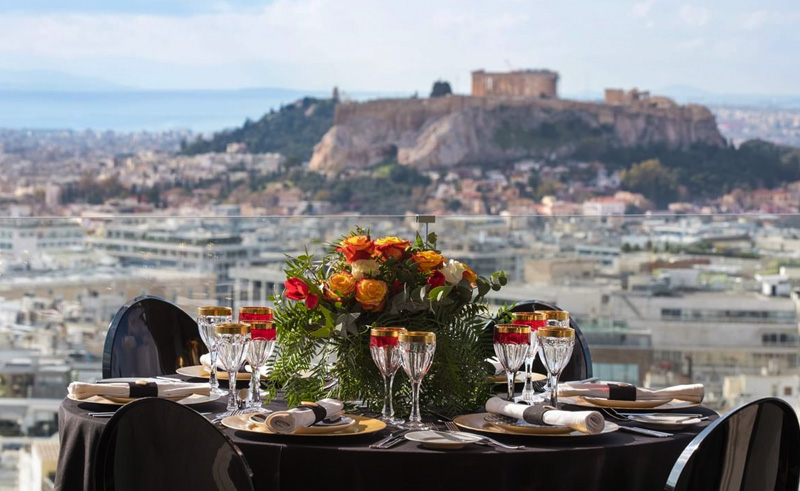 French Michelin star chef Geoffry Rembert and executive chef Vassilis Milios merge Greek and Parisian cuisine to deliver a dining experience of the highest quality, complete with vegan and vegetarian options.
On top of the mouth-watering menus, a stay at St. George promises a total luxury experience. With a full gym, yoga and pilates suites, Aego spa offering indulgent massage and facial treatments, and even a hair salon, the hotel has the capacity to cater for virtually every desire. There's even an in-house art gallery, screening room, and store stocking Greek designers' work.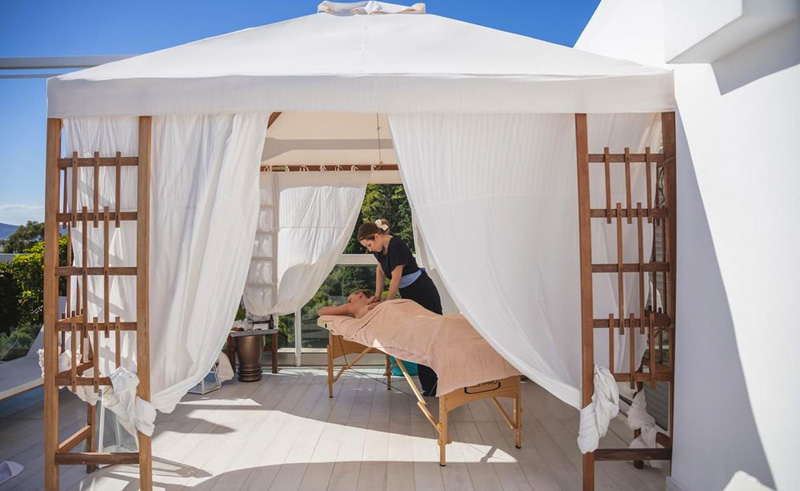 A true all-rounder, the hotel ensures kids won't be glued to their iPads for the duration of your Grecian adventure. A fully equipped children's play area benefits from professional supervision as well as regular cooking and art classes, and children's theatre workshops.
The luxurious hotel isn't only surrounded by incomparable beauty; its interior is the result of meticulous, art-driven design. Home to 154 chic rooms and 15 enchanting suites, the hotel worked with fashion legends such as Pierre Cardin and Anna Molinari, as well as contemporary Greek designers in order to find the perfect style for each room.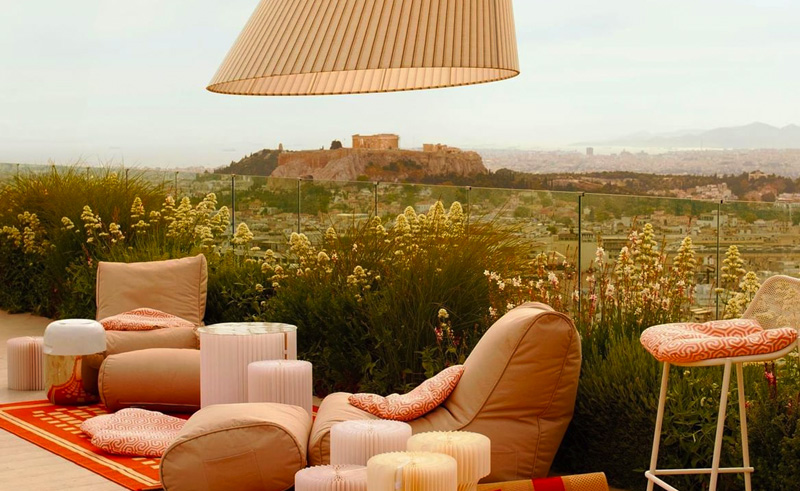 Anyone seeking a travel experience which truly epitomises the meaning of multifaceted luxury must have the St George Lycabettus on their radar. Our SceneTraveller hunch tells us that food tastes better with a view of Athens' Acropolis - we'll leave you to test that theory.