The Industry Experts Headlining AlUla Wellness Festival 2023
From yoga to eco-gardening workshops, here's our curated guide to all the events at this year's AlUla Wellness Festival.
Returning for its third edition, AlUla Wellness Festival invites visitors to embark on a transformative journey. Rooted in AlUla's legacy as a place of rest and revitalisation, this immersive event offers a rare opportunity to connect with Saudi Arabia's historical and natural heritage through self-care and art. From yoga and cooking classes to eco-gardening workshops, here's a curated guide to all the events at this year's AlUla Wellness Festival.
The Five Senses Sanctuary Experience
October 19th to November 5th
With AlUla Fresh Farm as a backdrop, the Five Senses Sanctuary Experience guides participants towards a deeper understanding of themselves through immersive experiences. These will be led by world-class wellness experts including Sarah Farhoud, Sul-Ao Lado, Nassib Bouchebel, Ayman, Yogestu Akasaka, Yogi Dali, Wasaif Alhenaki, Horeya Gashgari and Master Can. Mother and son duo Hala Kazim and Anas Bukhash will also be in attendance, inspiring guests to enter a period of reflection.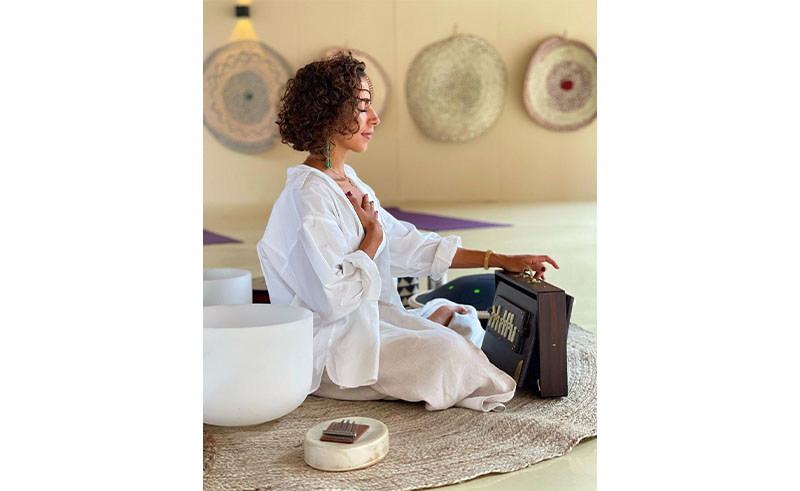 Art Experiences by Yayoi Kusama
October 19th to November 4th
AlUla's Al Jadidah District invites everyone to experience the magic of Japanese artist Yayoi Kusama. Infinity Room, Kusama's immersive installation, will transport visitors to another world, entering into her vision of endless reflections. The experience reflects the deep connection of the AlUla landscape, with its illusion of a boundless universe of rotating crystal chandeliers resonating with the festival's transformative theme.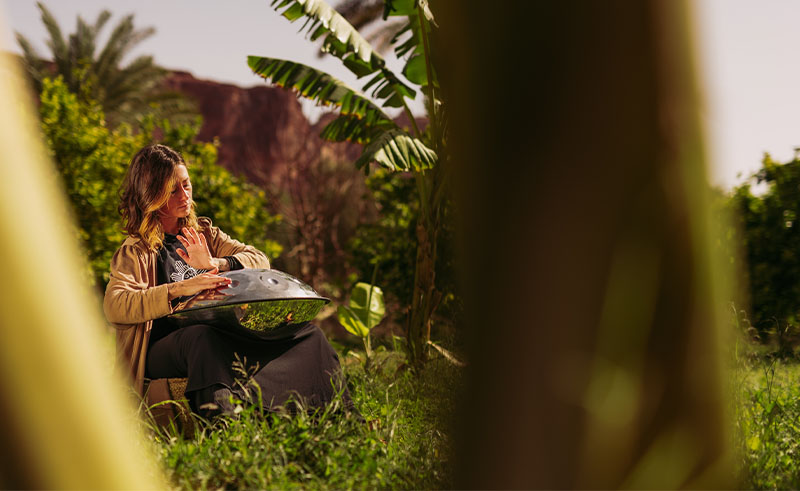 Detox Mind, Body & Soul Itineraries
October 19th to November 4th
These carefully curated itineraries give attendees a rare opportunity to cleanse the mind, body and soul. They offer exclusive access to the Five Senses Sanctuary for yoga, detox-focused food plans, health consultations and revitalizing spa treatments.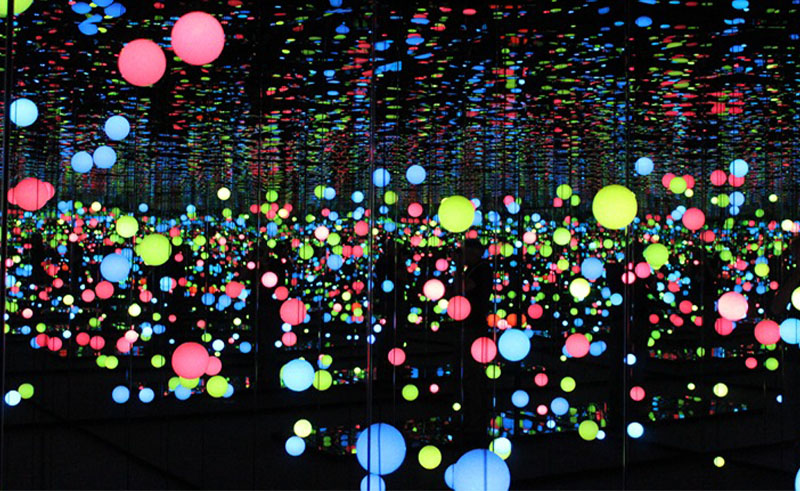 Heritage Restoration Experience
October 19th to November 4th
The revitalizing power of collaboration is at the forefront of this experience, inviting guests to participate in a range of voluntourism initiatives. Designed to inspire and empower, the workshops address palm frond waste issues, encouraging guests to immerse themselves in AlUla's rich heritage and culture through hands-on experiences.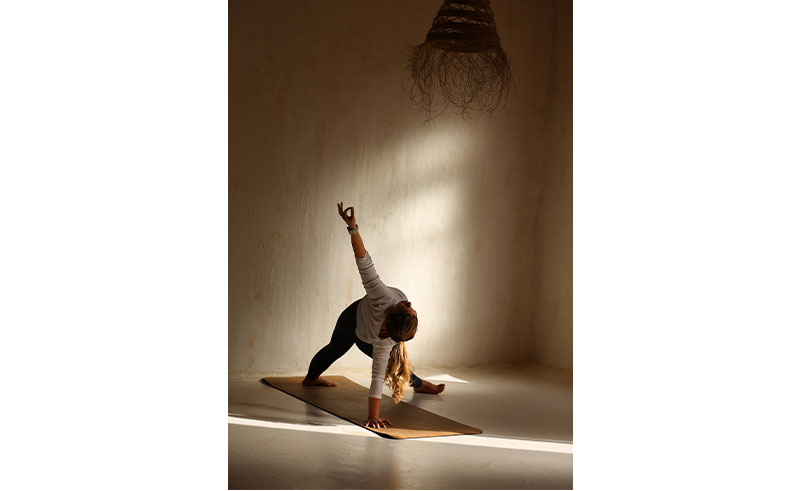 Eco-Gardening Tourism
October 19th to November 4th
This experience invites guests to dive headfirst into the vibrant oasis environment. The experience focuses on enriching participants' knowledge of the distinctive local flora and fauna and with the help of local, indigenous farmers, unearths the secrets behind the art of sowing seeds.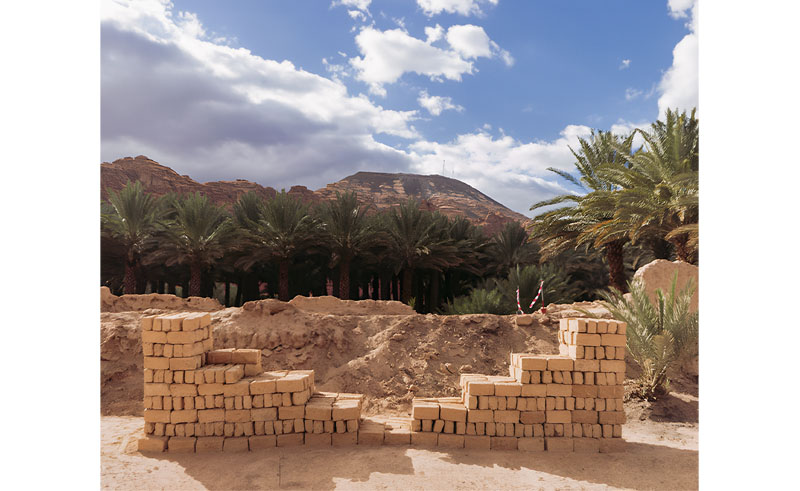 Anyah Cooking Classes
October 19th to March 10th
Drawing inspiration from AlUla's rich culinary heritage and the oasis's locally grown produce, the Anyah Cooking Class experience will take its guests on a gastronomic journey through tastebud tingling paradise. Anyah will offer four types of live cooking classes: Group Journey, Family Journey, Saudi Coffee Journey and Romantic Journey for couples. With each class capped at just six people, the intimate affair will leave guests with lasting culinary memories.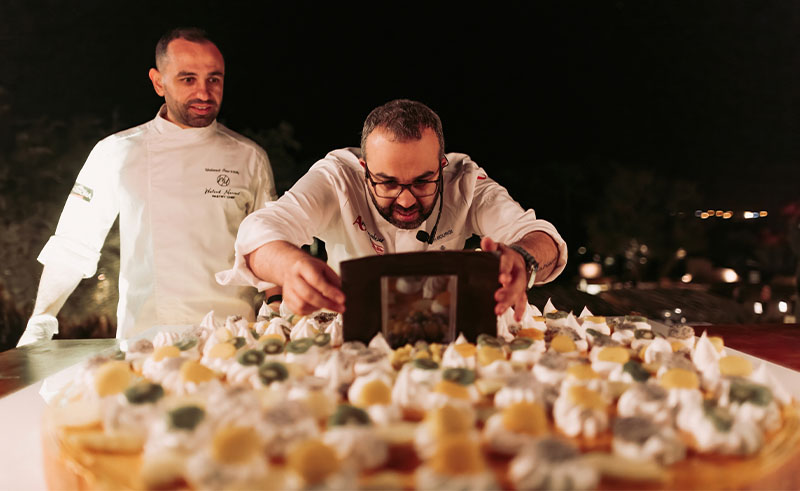 Couples Retreat
October 19th to November 4th
Couples are invited to deepen their connection at this transformative four-night retreat. Guided by specialized therapists, couples will embark on a shared journey of reflection and personal growth through shared workshops and meaningful activities. The intimate retreat inspires romance, with each couple enjoying a romantic dinner in a breathtaking canyon, and the chance to visit awe-inspiring Hegra, or to sit under the stars.
For more information about the AlUla Wellness Festival 2023 and ticket details, you can visit the official Experience AlUla website.