Gorgeous Stays to Make You Fall in Love With Cairo All Over Again
No one ever said you had to leave Cairo to escape Cairo.
Living in Cairo means experiencing an extreme (and continuous) case of sensory overload. Of course, nobody has neither the time nor energy to drag their feet to some coastal town or resort for a weekend getaway, especially now that Sahel season is over. No one ever said you had to leave Cairo to escape Cairo, though. Beneath the traffic and the overpopulation lies a wealth of experiences that will make you fall in love with Cairo all over again…
ARDI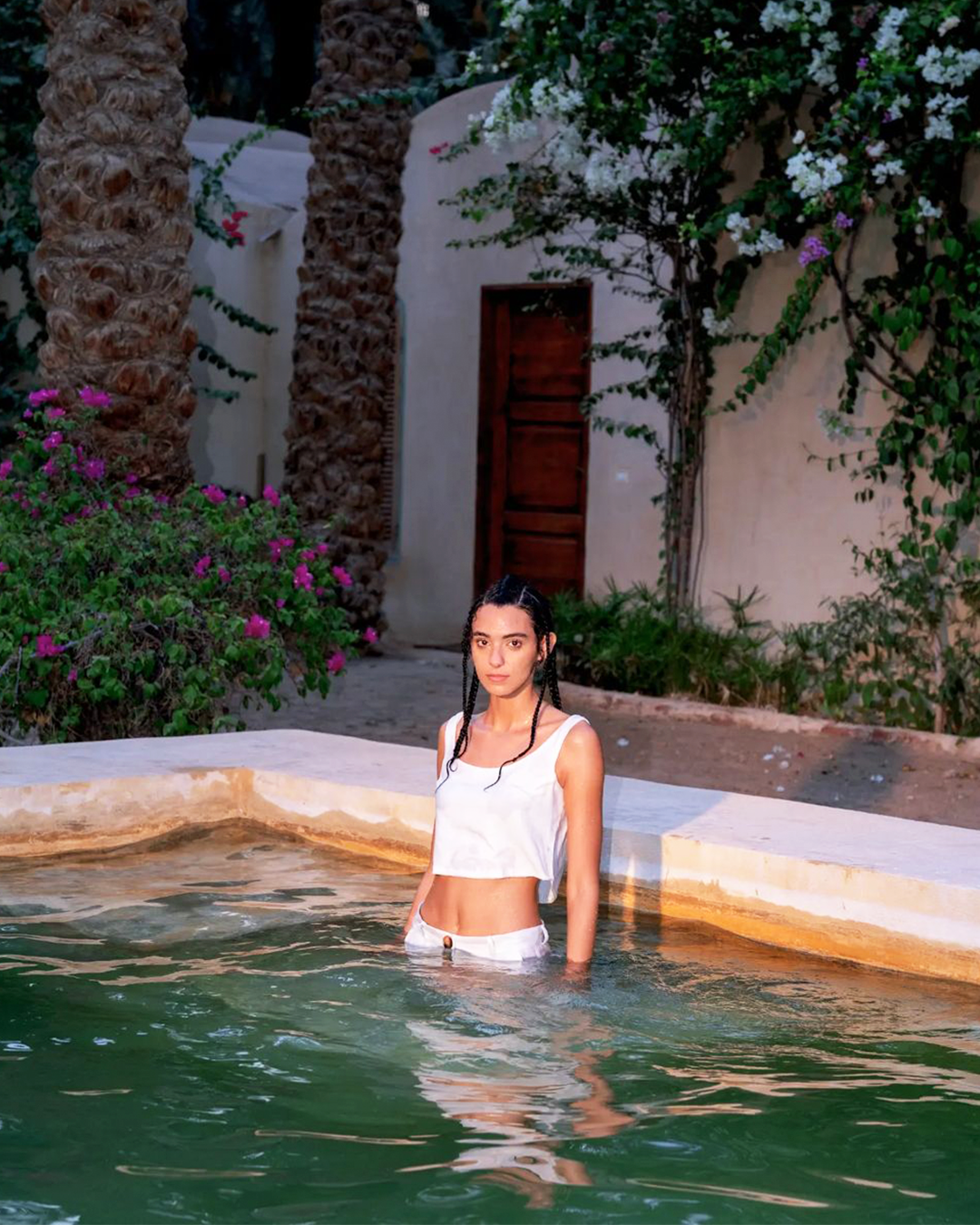 Ardi is an earthly holistic wellness center and retreat tucked away amidst an array of tall palm trees beneath the Dahshur pyramid. The rustic getaway is sustainable and eco-friendly, built specifically to help people connect to the Earth, and by extension, themselves. Since its inception, Ardi has hosted a wealth of retreats, creative workshops, and wellness talks. For more information, message Ardi through their Instagram @ardidahshur
GUARDIAN GUEST HOUSE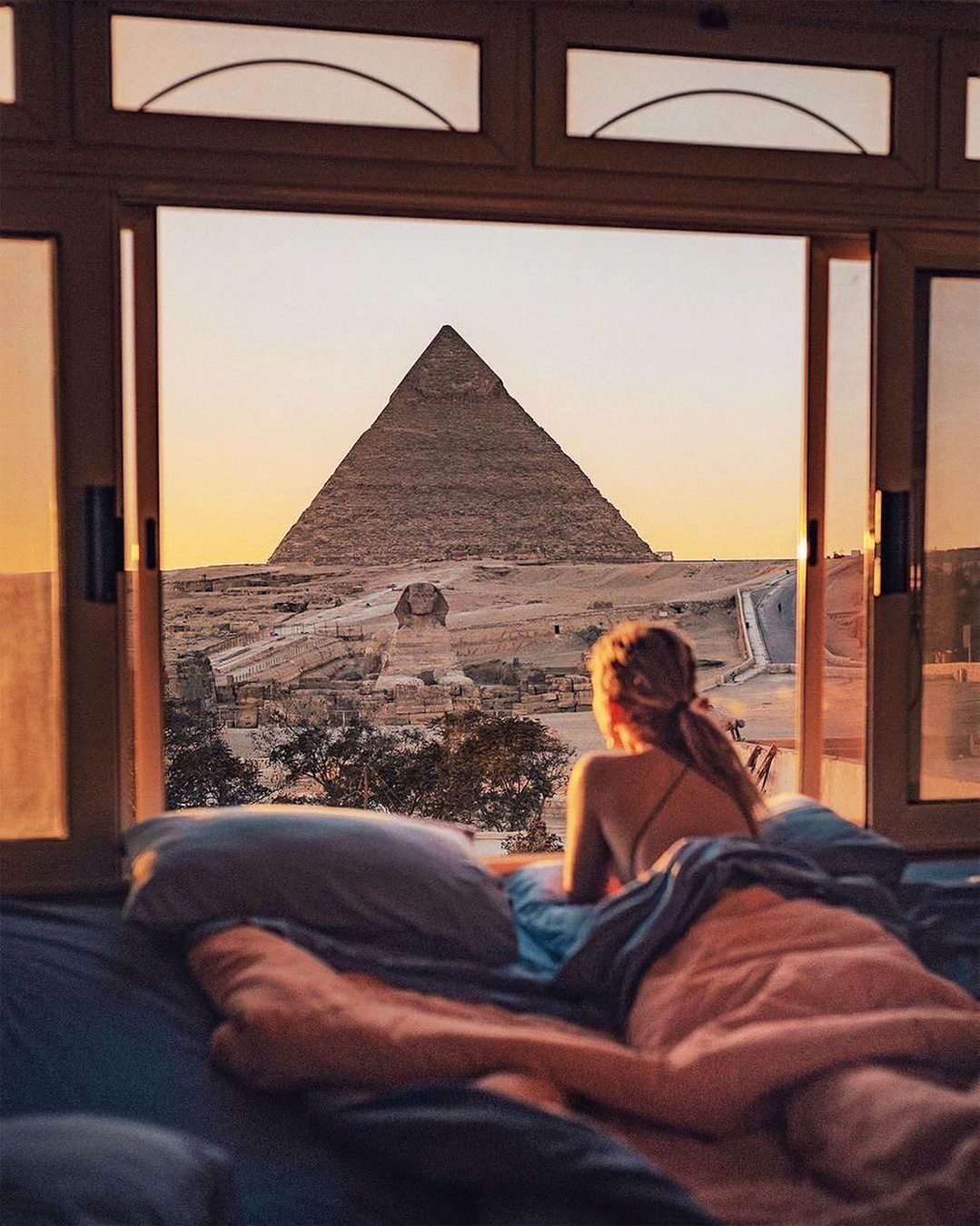 This two-bedroom Airbnb is definitely minimalist, not in the sense that it's modern, but that it's furnished like your grandma's home probably is. It's got that incredibly warm and intimate rustic feel to it, but what makes this stay extremely special is the stunning (and completely unobstructed) view it offers of the Great Pyramids of Giza from its windows.
GETAWAY VILLA AMONGST THE PYRAMIDS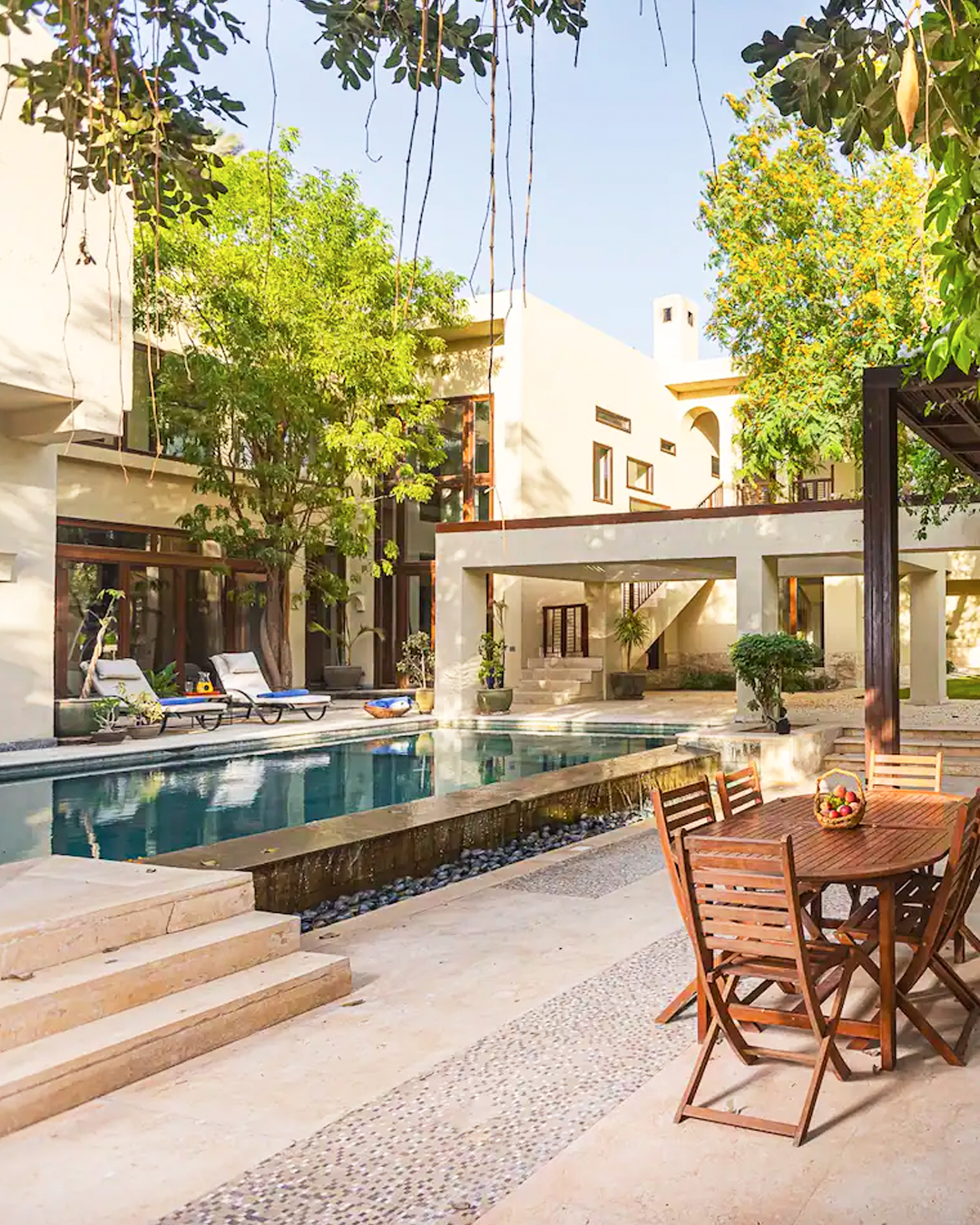 Yes, there is an obvious theme here. The Pyramids are, after all, Cairo's most iconic feature. This villa is also an Airbnb, nestled along the Saqqara road amongst a field of greenery. The all-white villa is large enough to gather your friends for a party - it's got ten bedrooms - but also intimate enough for all of you to fit in its stunning pool.
HOUSE OF KHEOPS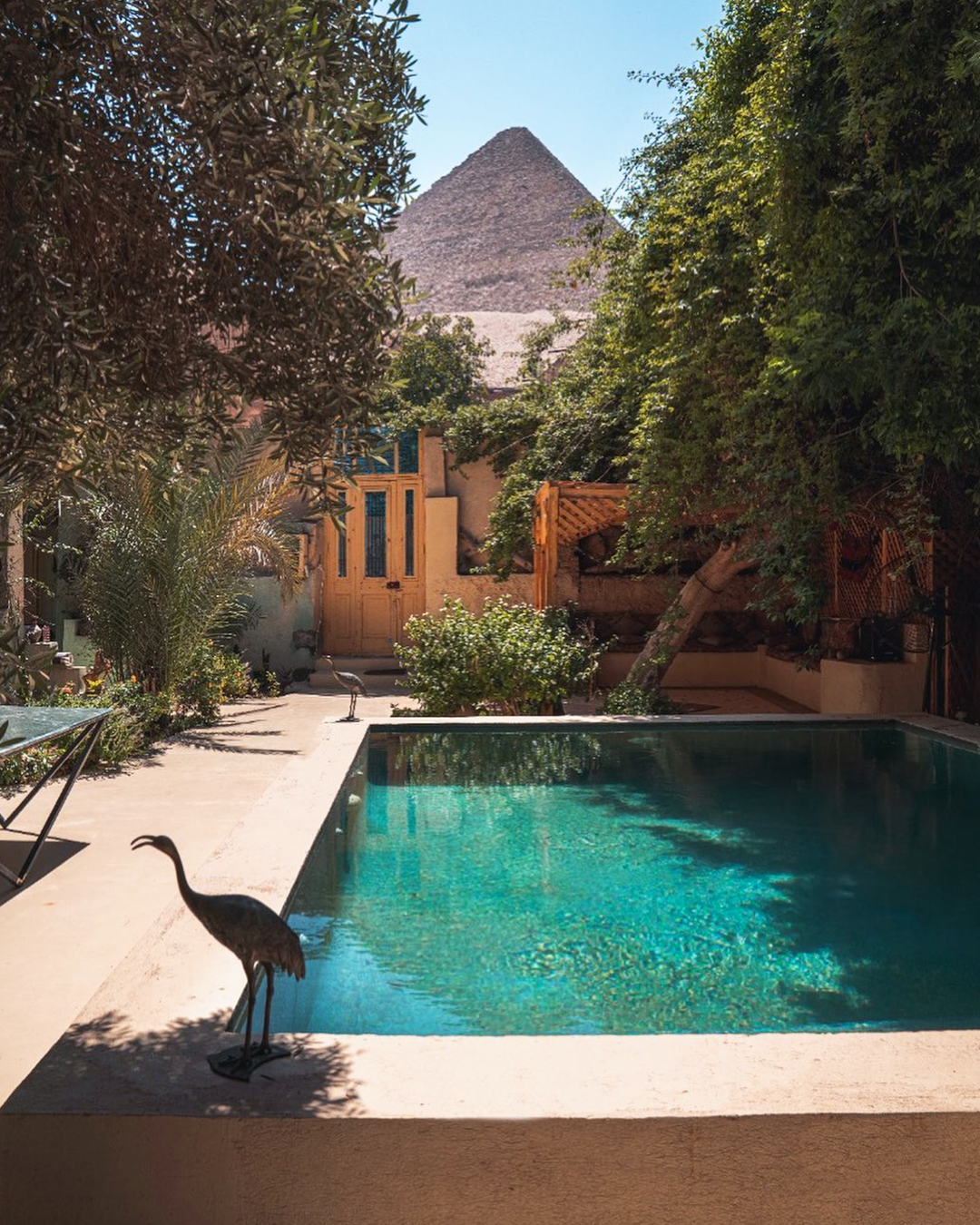 A 'culture oasis', 'art residency' hotspot, and 'home stay', House of Kheops is the ultimate getaway from Cairo's hustle and bustle. The complete and utter worldliness of this space, especially since it's settled at the foot of the Pyramids, is an ode to all this homely and intimate, and a humbling reminder of how large and all-encompassing the universe really is. To book a stay at House of Kheops, message them on their Instagram account @houseofkheops
ABU SIR PYRAMIDS & PALM VIEW VILLA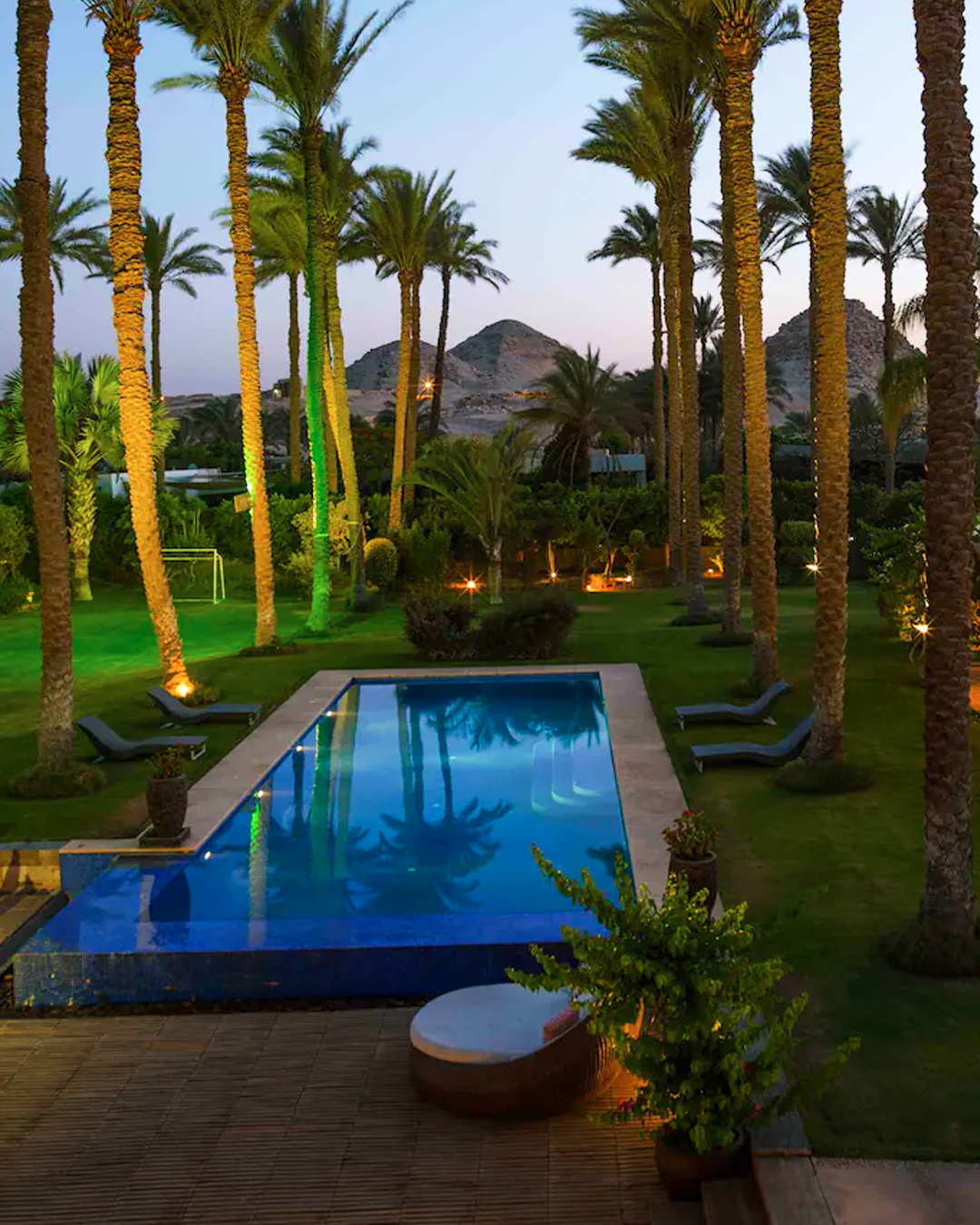 Abu Sir is, generally, strangely calming; the vastness of the agricultural land and the lack of sound truly make it seem like you've been transported into a rustic oasis rather than the outskirts of Cairo. This Airbnb perfectly fuses everything that is beautiful about the countryside with the luxury you would usually only be afforded at five-star hotels. The villa boasts five bedrooms and six bathrooms, perfect for pulling your favourite aunts and cousins into a weekend getaway to remind you of the good old days.
ISLAMIC STYLE VILLA, CLOSE TO ABUSIR PYRAMIDS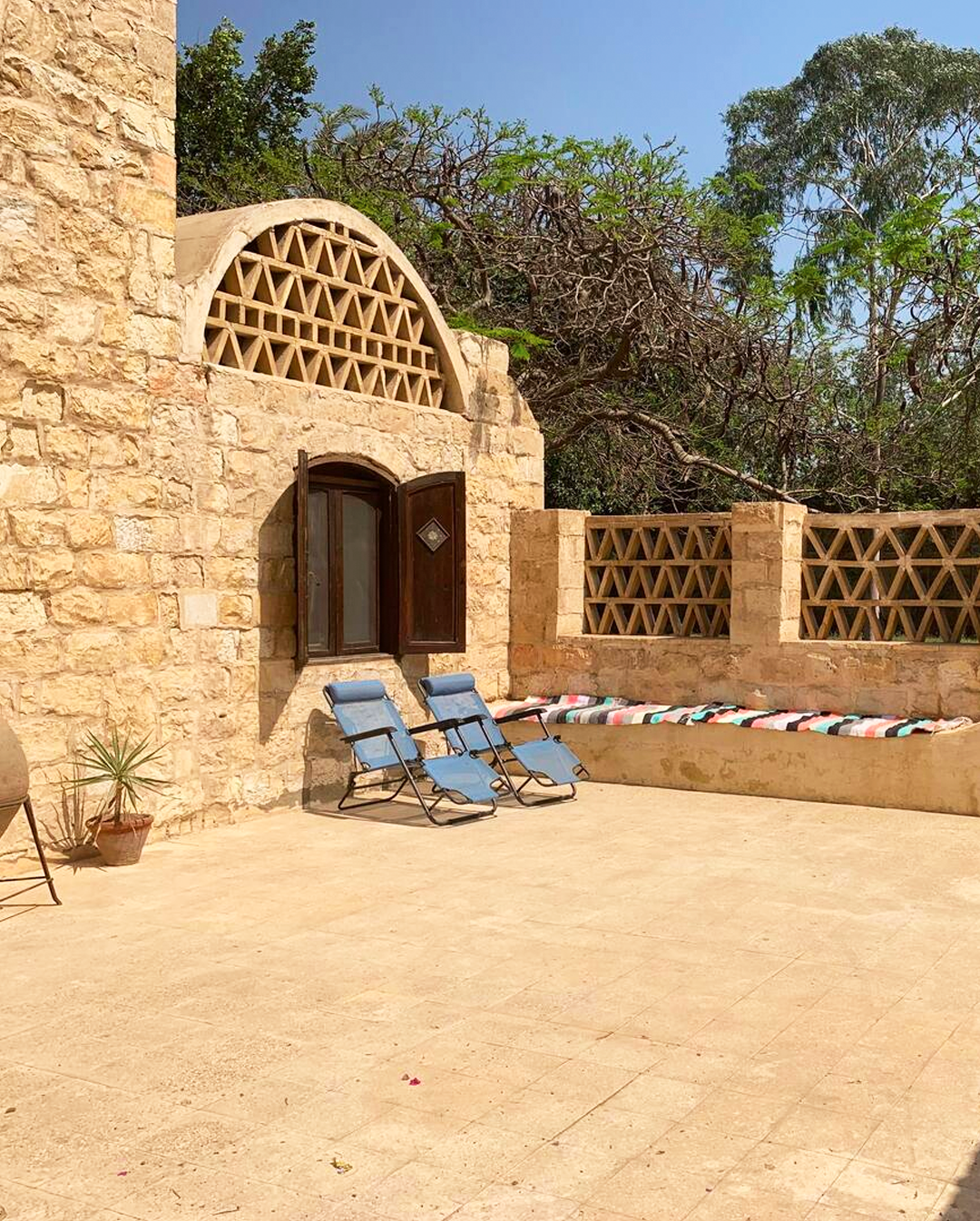 Pack your comfiest flowy linen set, your favourite tea blend, and Ihsan Abdel Koddous' novel 'Muntaha Al Hob' because this spot is a reader/writer's dream. Many of us fantasise about escaping to the countryside with a radio that plays nothing but Umm Kulthoum, a heavy stack of old paperbacks, and a pretty notebook to live life as minimalist recluses who get to write novels from the comfort of their sanctuary. This 2-bedroom and 1-bathroom villa is the actualization of this fantasy.
VILLA BELLE EPOQUE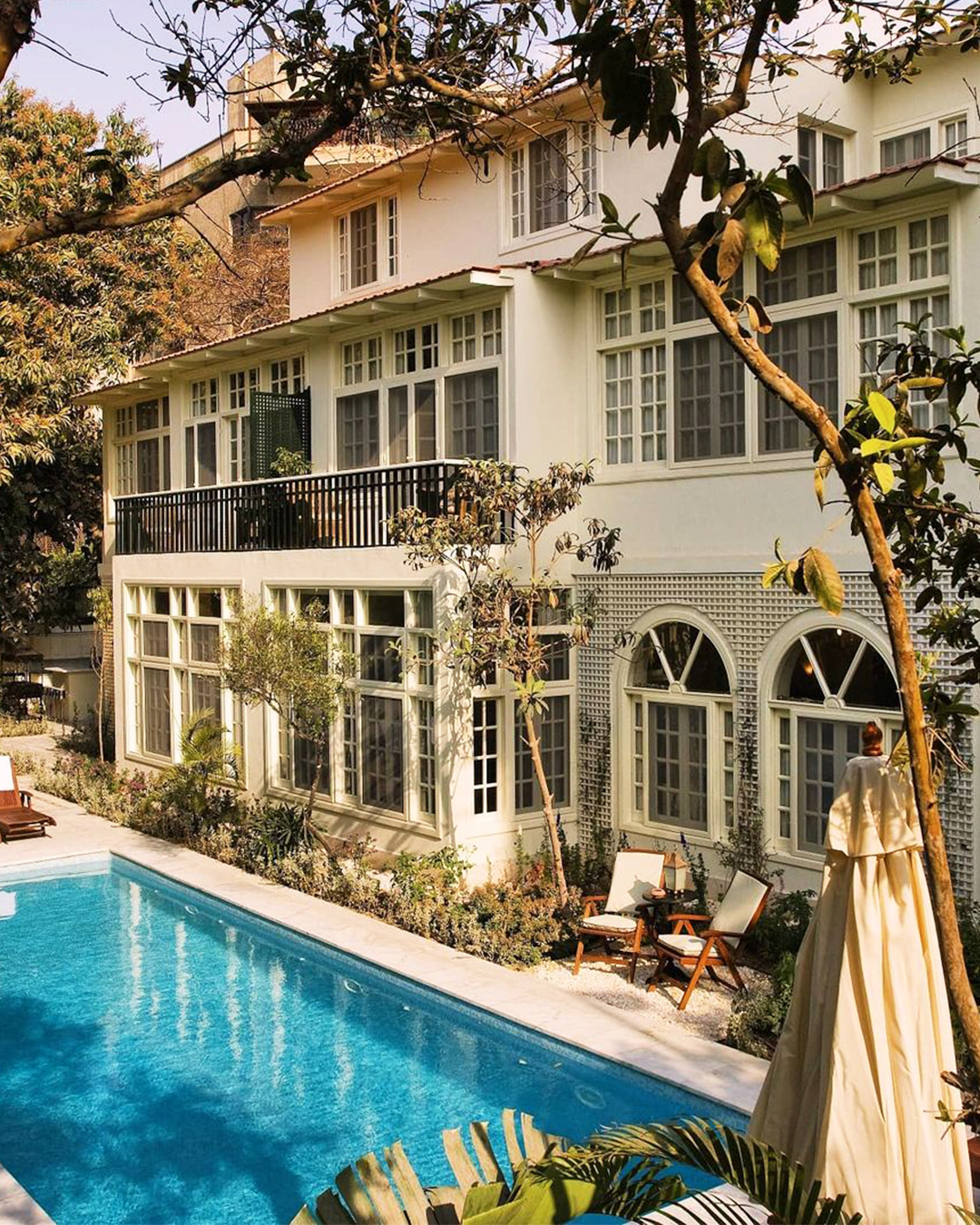 If you don't feel up to moving beyond the bounds of central Cairo, then Maadi's Villa Belle Époque is exactly where you need to be. The boutique hotel and restaurant offers delicious meals, a slightly upscale stay, a gorgeous pool, and a picturesque garden. For more information, message @villabelleepoque through Instagram.