Desert x AlUla Showcases Saudi Splendour With Interactive Exhibitions
Running from February 11th to March 30th, the international art exhibit puts the spotlight on Saudi Arabia's AlUla, one of the oldest and most culturally significant cities on the Arabian Peninsula.
Situated along Saudi Arabia's ancient Incense Trade Route, AlUla is a living, breathing landscape museum for heritage. As one of the Arabian Peninsula's oldest cities, AlUla has historically served as a cradle of artistic inspiration, transfer and expression. Now, the northwestern Saudi Arabian region is adding to its legacy of multicultural exchange, being transformed into a haven for the arts for the second time with the return of Desert x AlUla.
Running from February 11th to March 30th, the site-responsive, international art exhibition is set against dramatic rock formations, sand-swept dunes and ancient archaeological ruins, and features visionary works by 15 Saudi and international artists.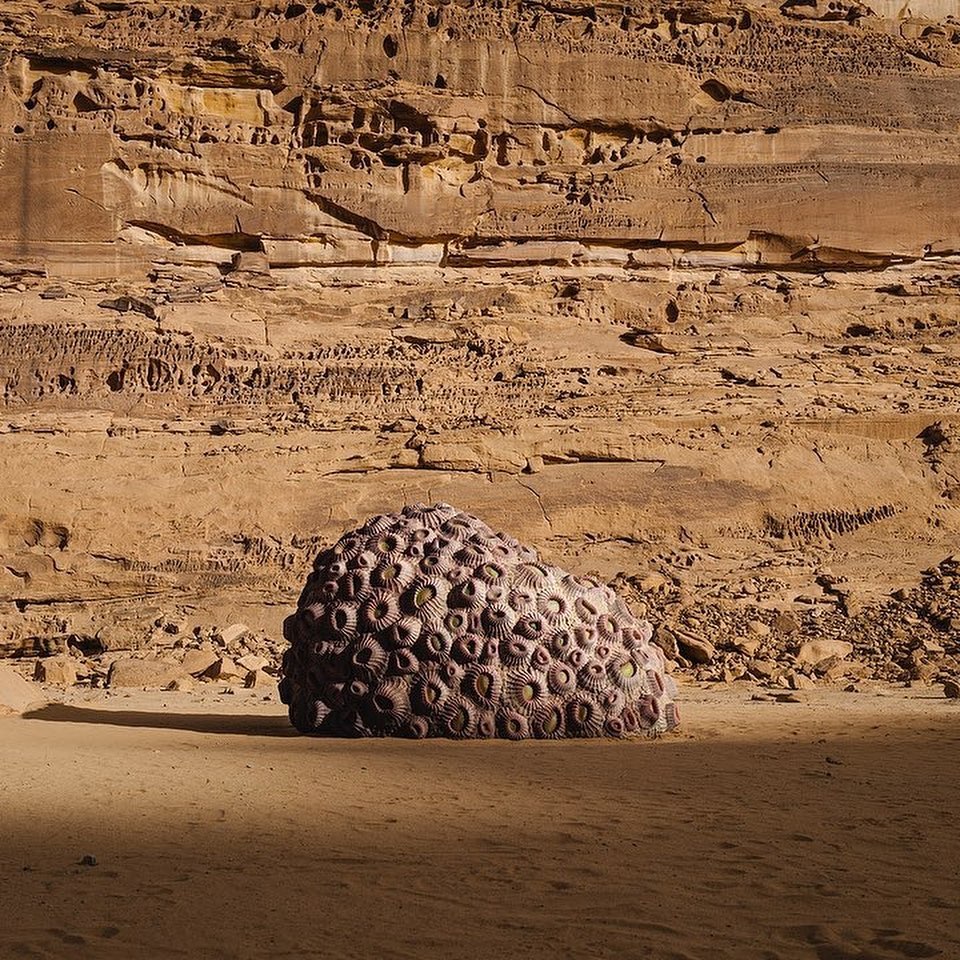 This plurality of global voices harmonises with AlUla's legacy of cross-cultural exchange and reflects on the creative partnership between the natural and man-made worlds. Through their distinct installations, the artists draw on principles of land art to offer an immersive and interactive experience on a monumental scale as part of a larger dialogue with nature. Under the theme of the Sarab, the second edition of Desert X AlUla blurs the line between the natural and the artificial, exploring the reciprocal relationship between them.
The exhibit was curated by Reem Fadda, Raneem Farsi and Neville Wakefield, and is free to all. Anyone can come in, meander around and ponder the intrinsic relationship between mirage, oasis and desert heritage. Visitors are invited to meditate on these ancient concepts and feast their eyes on the different ways each artist explored them whether through dreams, camouflage, fiction, dis/appearance, extraction, illusion or myth.