7 Water Parks Making a Splash in the Middle East
These water palaces are about to get all you cool girls off the chaise-lounge and into the field.
There's no better summer classic out there than the water park, and these destinations around the Middle East are showing us how it's done. Here is a list of glorified pool palaces that would tire out even the most active of 7-year-olds…
LOST PARADISE OF DILMUN - BAHRAIN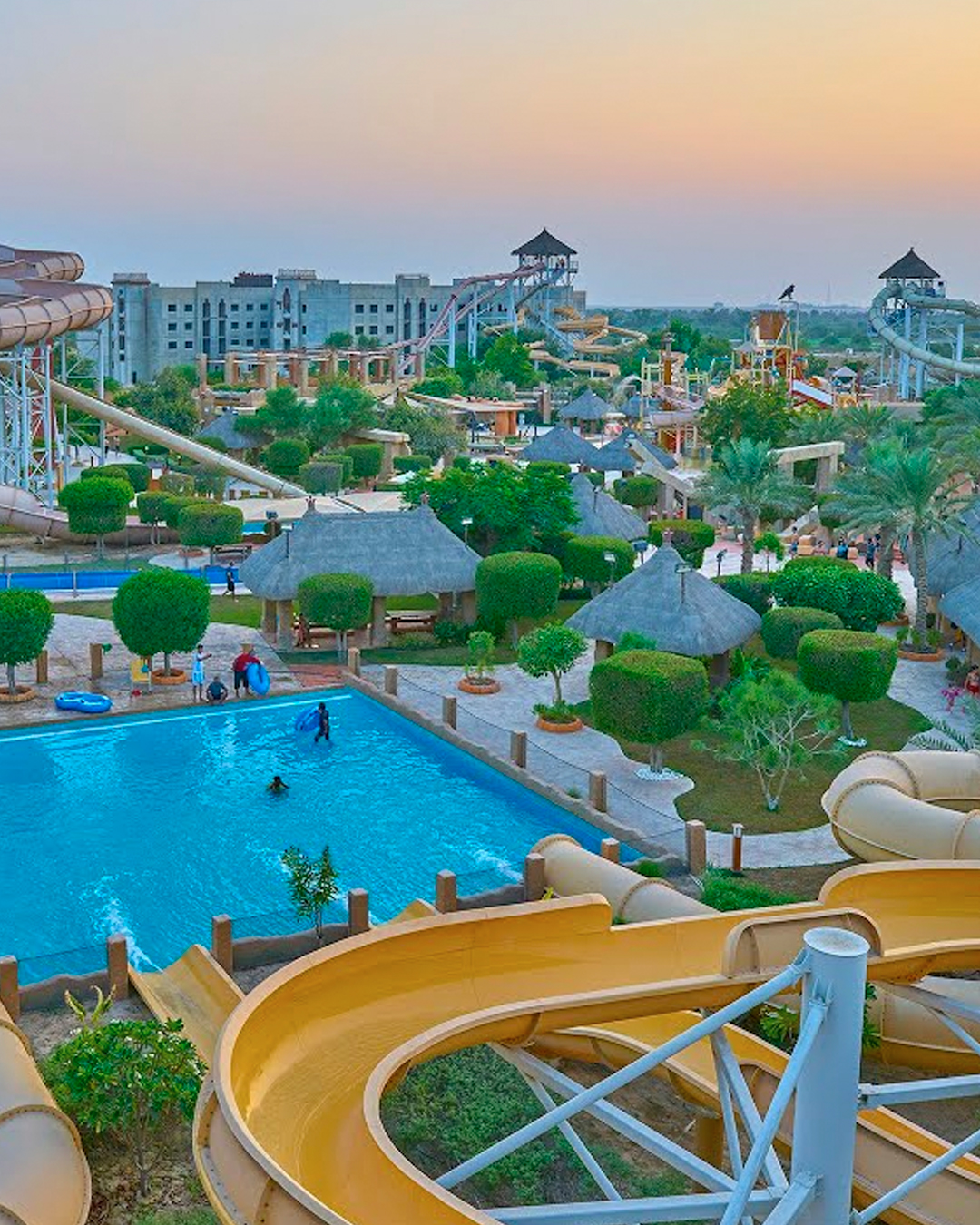 Dilmun was an Eastern civilization in the Persian Gulf, where the Garden of Eden is historically speculated to be - making the water park a living manifestation of the Lost Paradise. True to its name, the park is set as a desert oasis in Dilmun, with a multitude of state-of-the-art slides and culturally-accurate attractions to fully immerse you in terrestrial heaven. Plus, there's a fully private ladies' night every Thursday for moms to enjoy the park in relative peace.
WILD WADI - DUBAI, UAE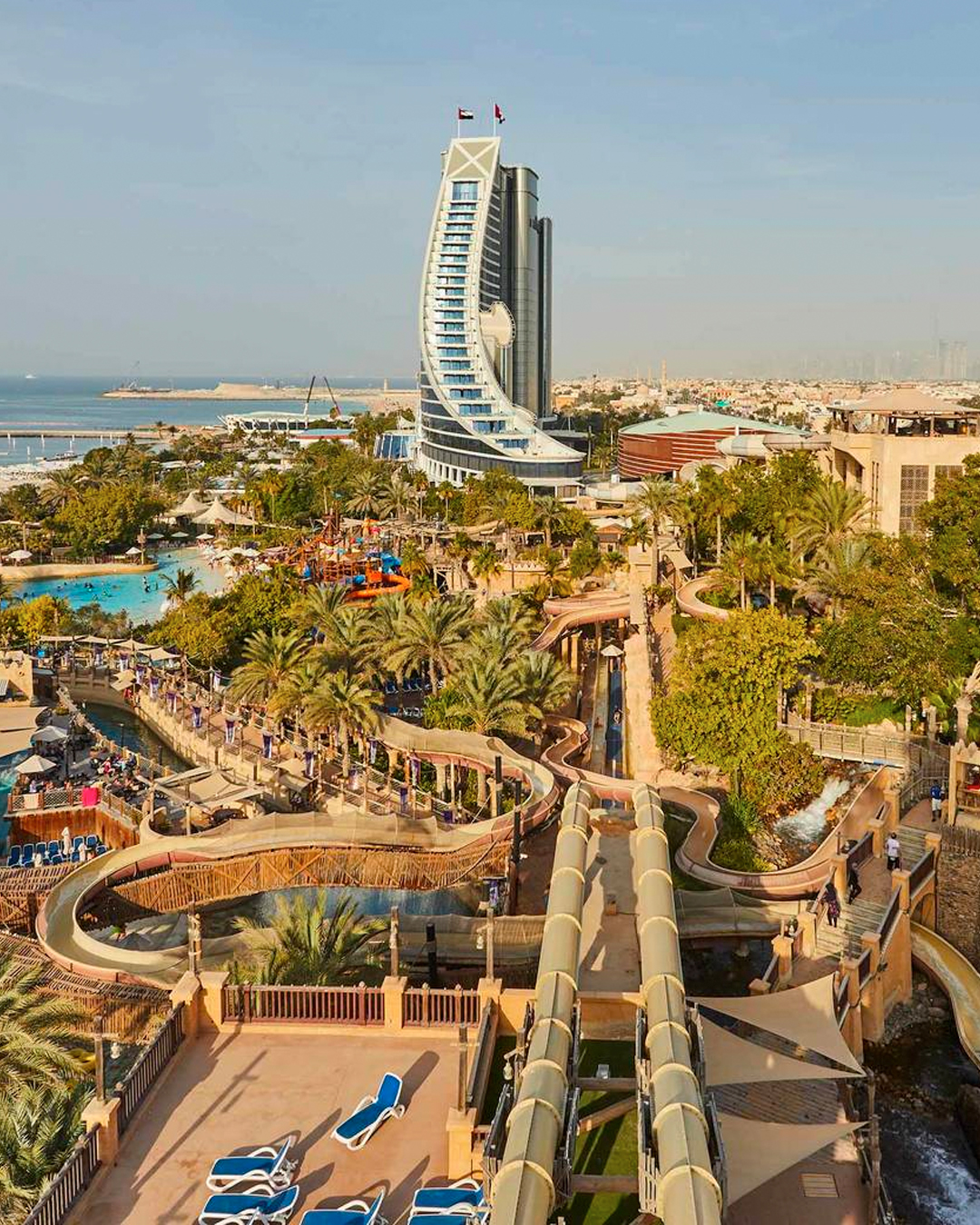 With a view of Burj Khalifa and an Aladdin theme, this park will have you feeling like you're in Alf Leila w Leila. It combines a number of stomach-dropping slides for the brave-hearted (like the infamous Jumeirah Sceirah) as well as non-slide attractions for all-around family fun. One thing about this park that truly sets it apart is that the stairs are optional. You can be transported all the way up to the slide of your choice pushed by water and a conveyor, keeping you on a roll all day long.
MARASSI WATER WORLD - NORTH COAST, EGYPT
Dubbed the biggest water park on Egypt's North Coast, Marassi Water World comes with 12 epic water slides, gut-dropping rides like The Tsunami and Cyclone Chute that will have you plunging towards the pool, and a Lazy River for when you'd rather save the plunges for another day. They also have the Flow Rider, a wave machine that helps power their very own surfing school.
LEGOLAND WATER PARK - DUBAI, UAE
For a day of absolute wonder, take your architecture- or boat-obsessed kid to this innovative water park. Amongst its variety of family-appropriate slides, there are workshops and factories for children to come up with and test their own inventions. From lopsided boat prototypes to the safest possible raft, this park will get your child into full creator mode (with minimal lego-in-foot damage).
YAS WATERWORLD - ABU DHABI, UAE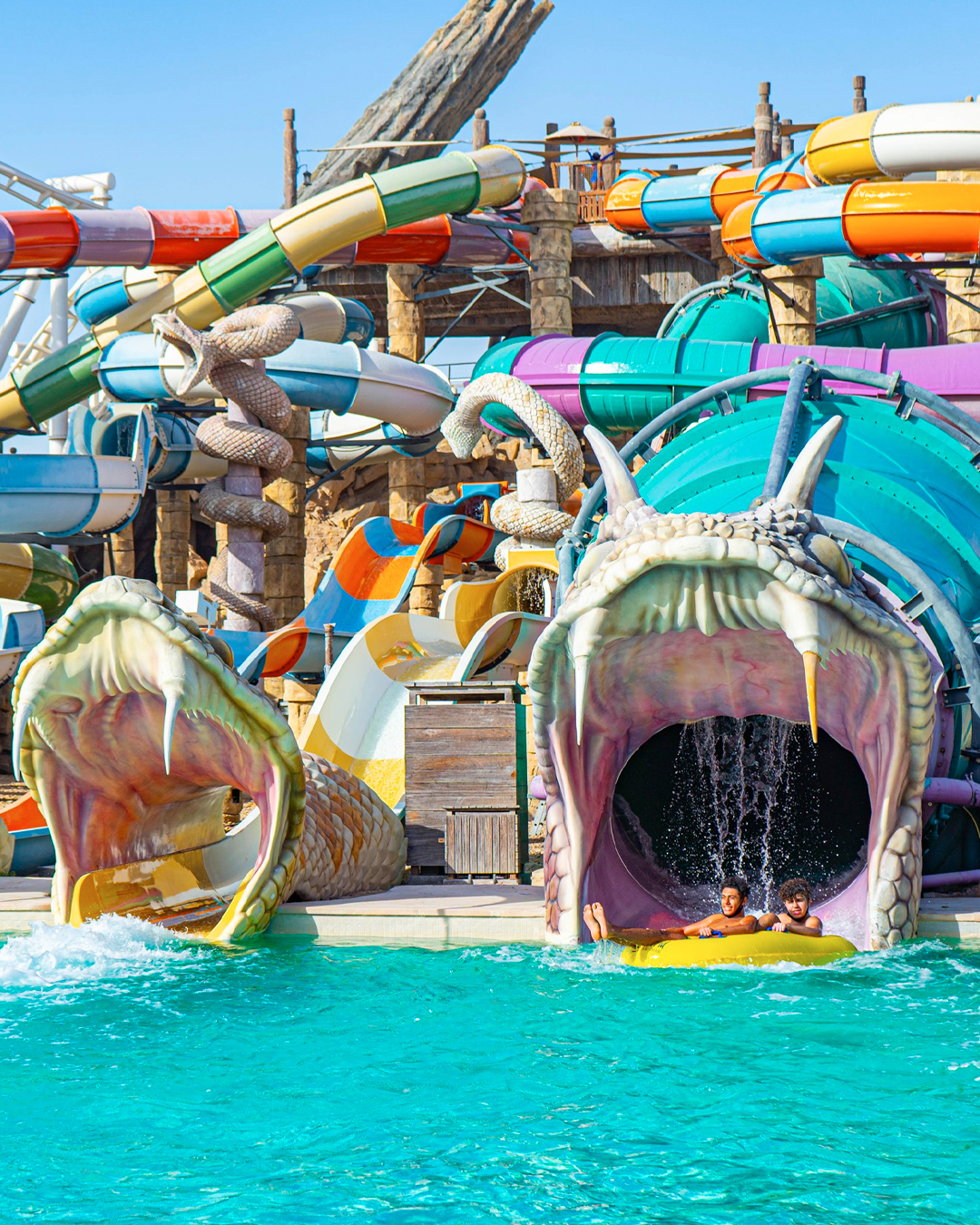 This real-life Agrabah is one of the biggest water parks in the world, complete with a beguiling array of 40+ rides for all ages as well as exciting out-of-water experiences for non-hydrophilic visitors, like the Arabia-saturated souqs. A fan-favourite is the Bandit Bomber, a suspended rollercoaster ride taking you on an actual speedrun you through the entire park, through lost caves and water cannons.
DESERT FALLS WATER AND ADVENTURE PARK - ABU SAMRA, QATAR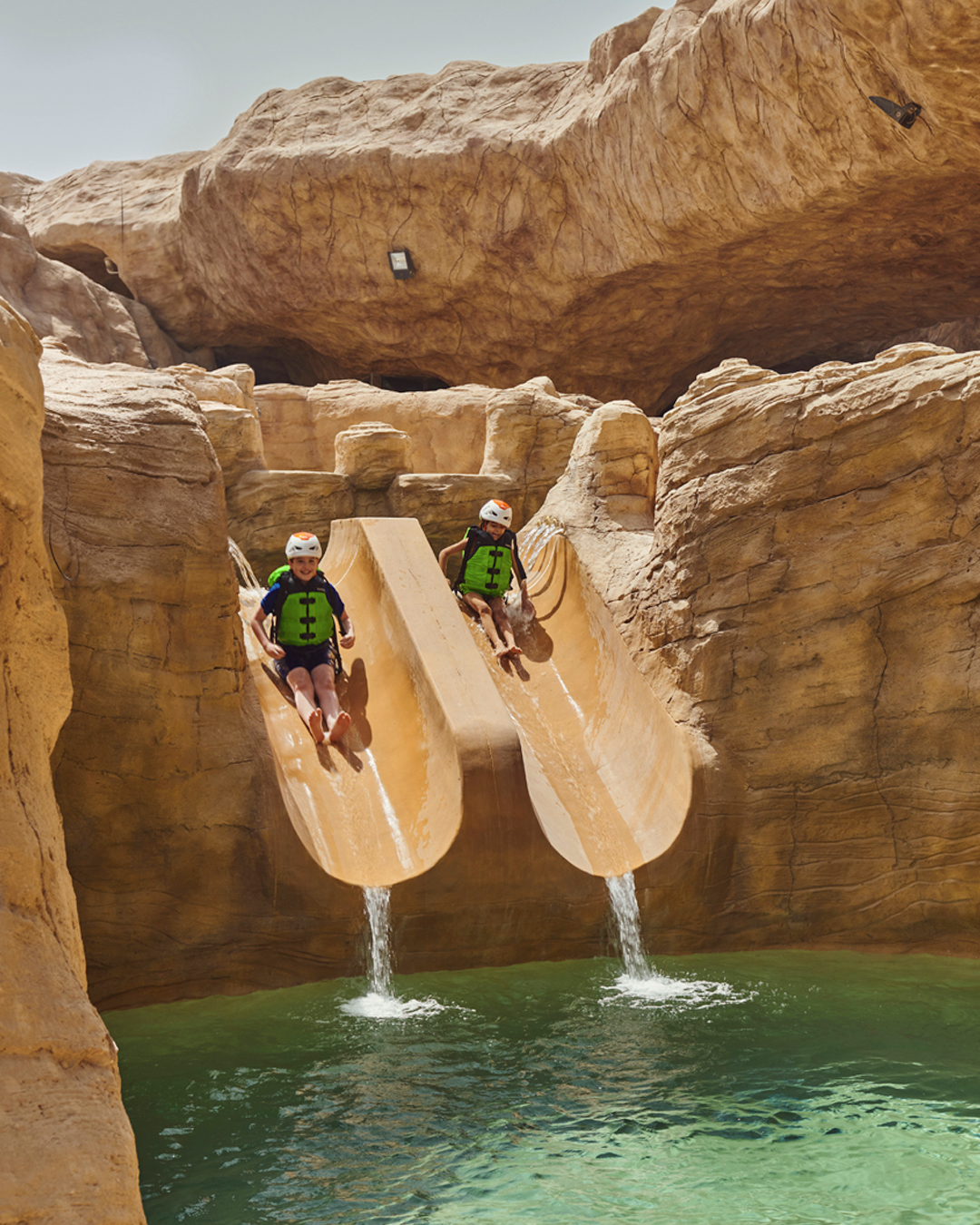 This water playground makes for a true desert rose, with over 50 thematic rides that guarantee all-around fun for the entire family. From the rip-roaring King Cobra throwing you right into danger's mouth to the endless Family Abyss - this park is the water park destination in Qatar.
ATLANTIS AQUAVENTURE - DUBAI, UAE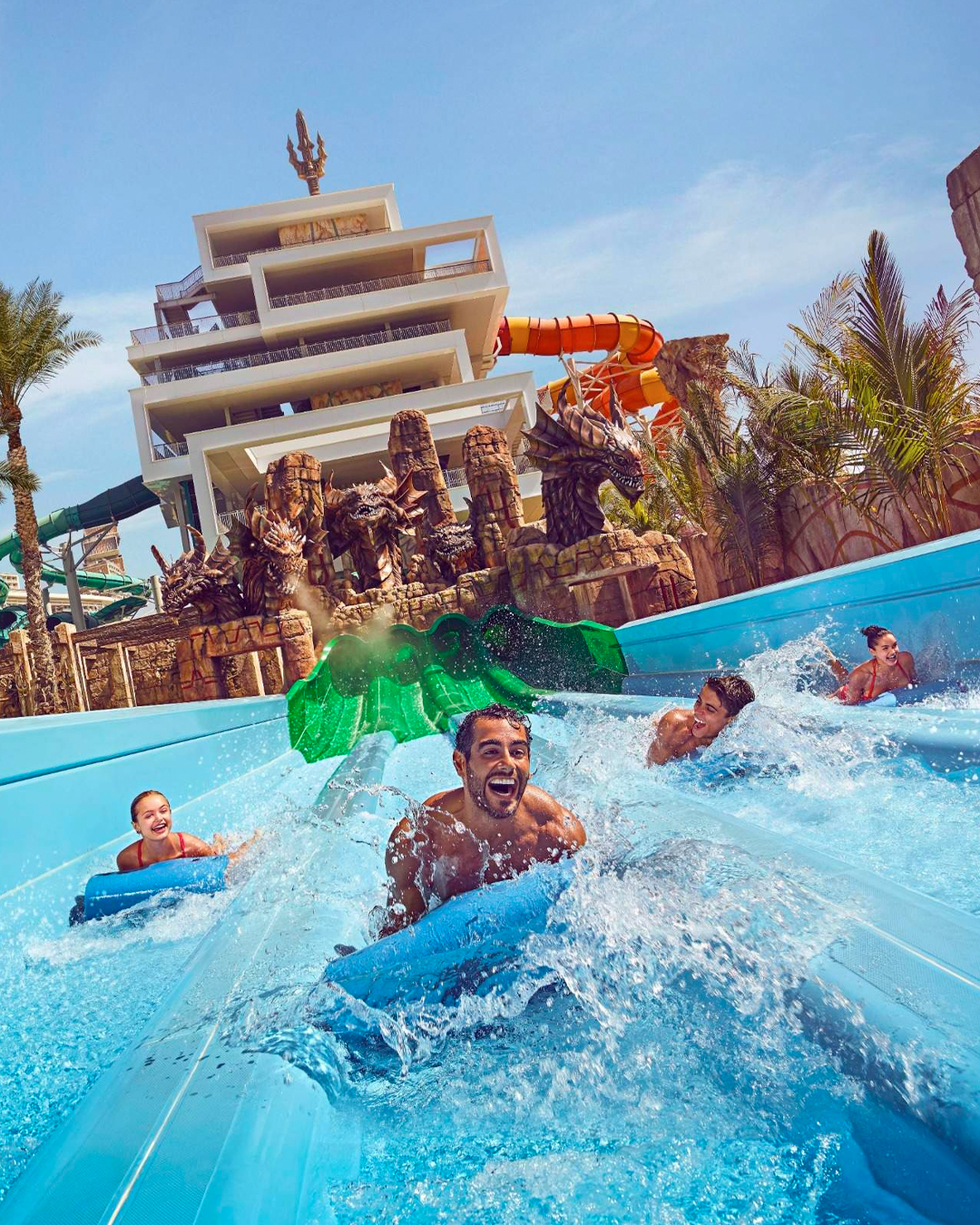 The sunken city has resurfaced as one of the top-rated water parks around the world, featuring over 100 slides, rides and attractions that are bound to knock us out (good thing there's an escalator effortlessly transporting us to the top of the slides, though). Perhaps the most exciting experience is The Leap of Faith, a high-speed slide that sends you plummeting into a pool of sharks (safely tucked in your tunnel). The animal experience doesn't end there; you can also swim with dolphins or sharks, meet adorable sea lions, or (for the little ones) have an up-close learning experience with various rockpool species and baby rays. Plus, if you're lucky enough to visit the park on the 27th of August, you can treat yourself to the waterpark party of your dreams.