7 Gorgeous Boutique Hotels Across the MENA Region
For those among you who want to stray away from commercial-standard travel experiences, we've listed some of the most inspiring boutique hotels around…
All throughout the MENA region, boutique hotels with their own unique character and charm - fully embracing local heritage and culture - can be found practically everywhere, allowing guests to fully immerse themselves in diverse traditions. For those among you who want to stray away from commercial-standard travel experiences, we've listed some of the most inspiring boutique hotels around…
WADI RUM NIGHT LUXURY CAMP | JORDAN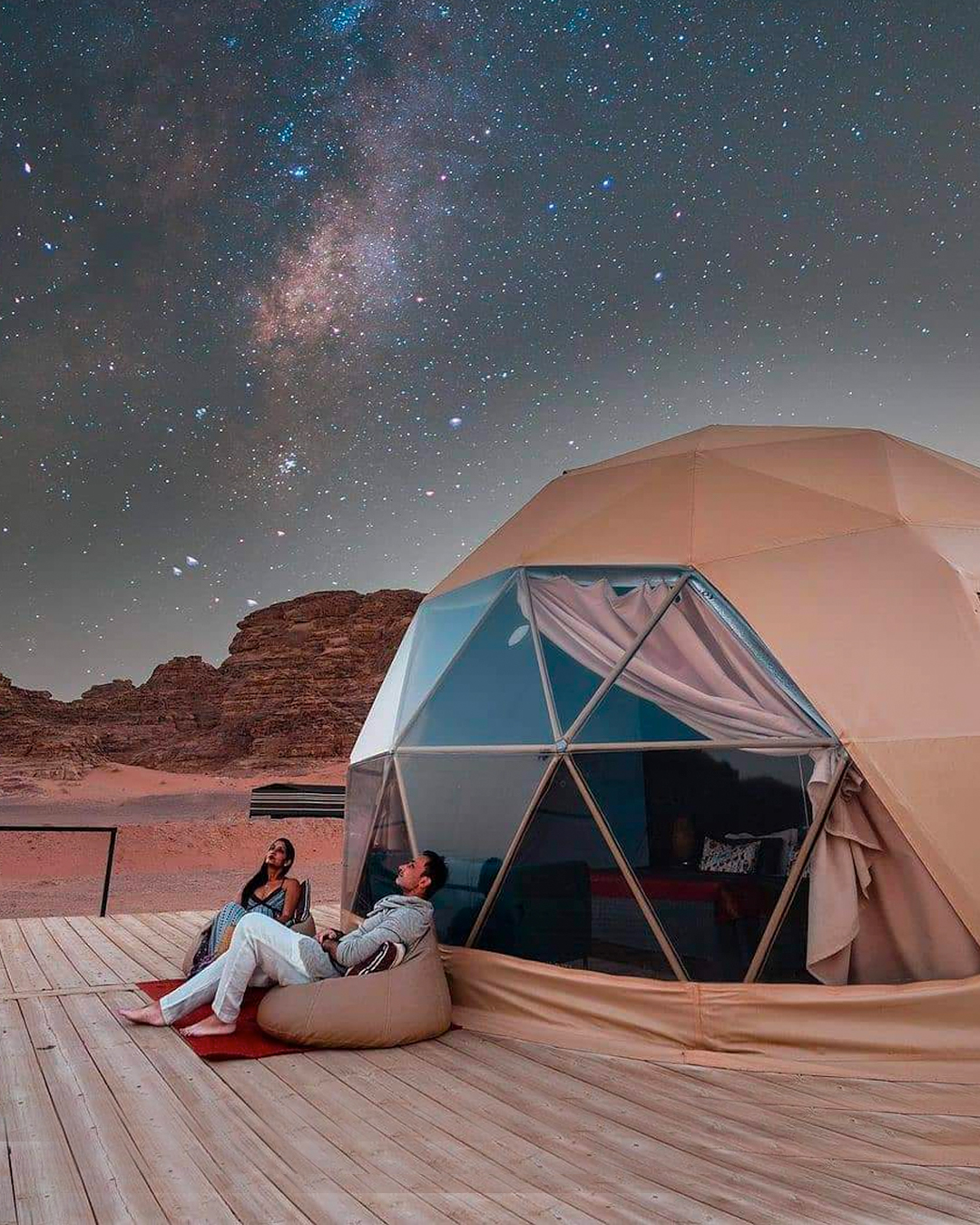 If astronauts could glamp this is what it'd look like. Overlooking Petra's golden desert landscapes, these bubble rooms have transparent roofs that let you gaze up at the starlit skies above Wadi Rum Night, alongside twenty-five luxury Bedouin tents exuding comfort and style.
KOZA CAVE HOTEL | TURKEY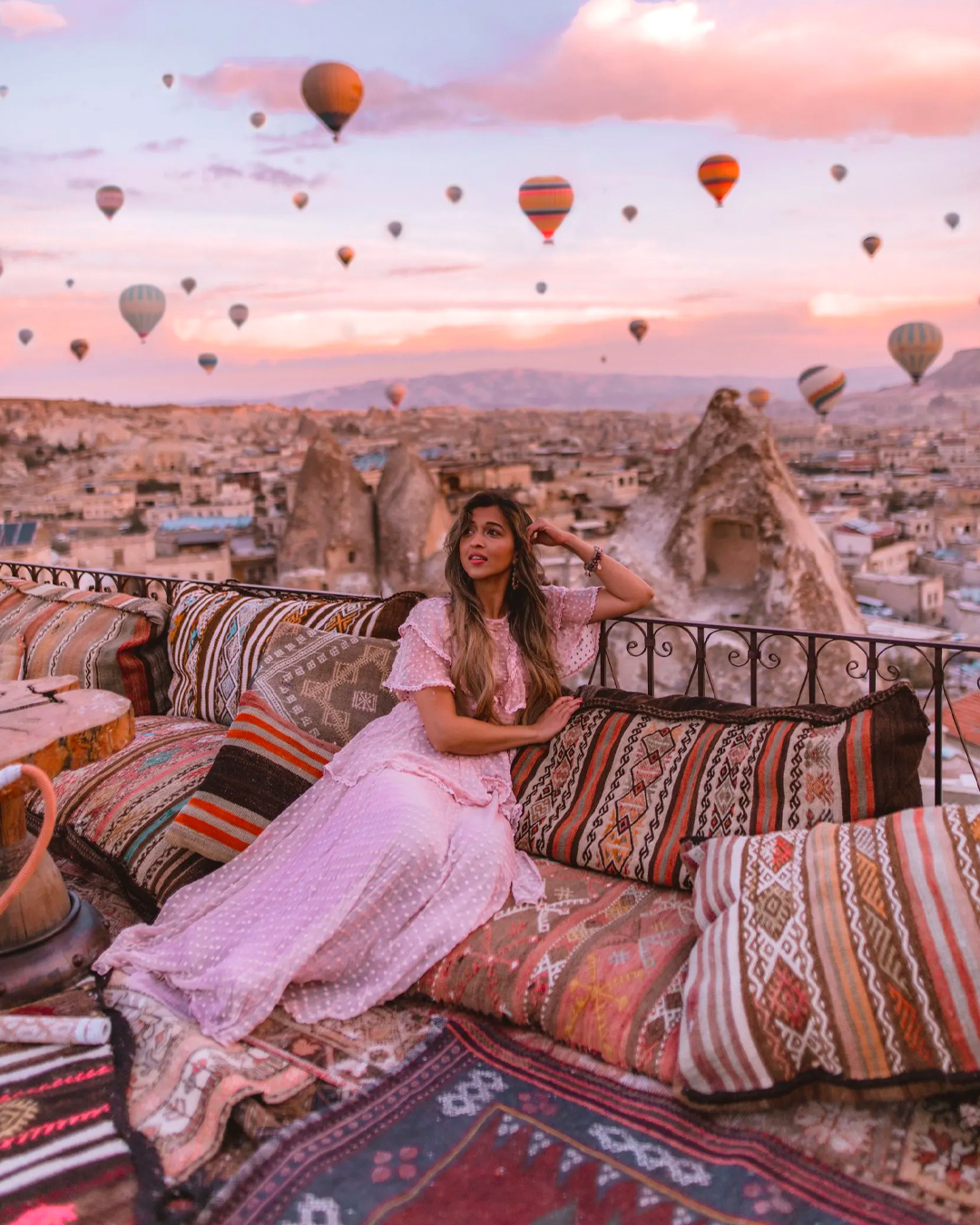 The highest rooftop in Cappadocia, this ecological hotel oversees the fairy chimneys and moon-like landscapes of Cappadocia. The family-run hotel creates a homey atmosphere for its guests, serving traditional Turkish beauty in actual cave rooms.
NURAI ISLAND RESORT | UAE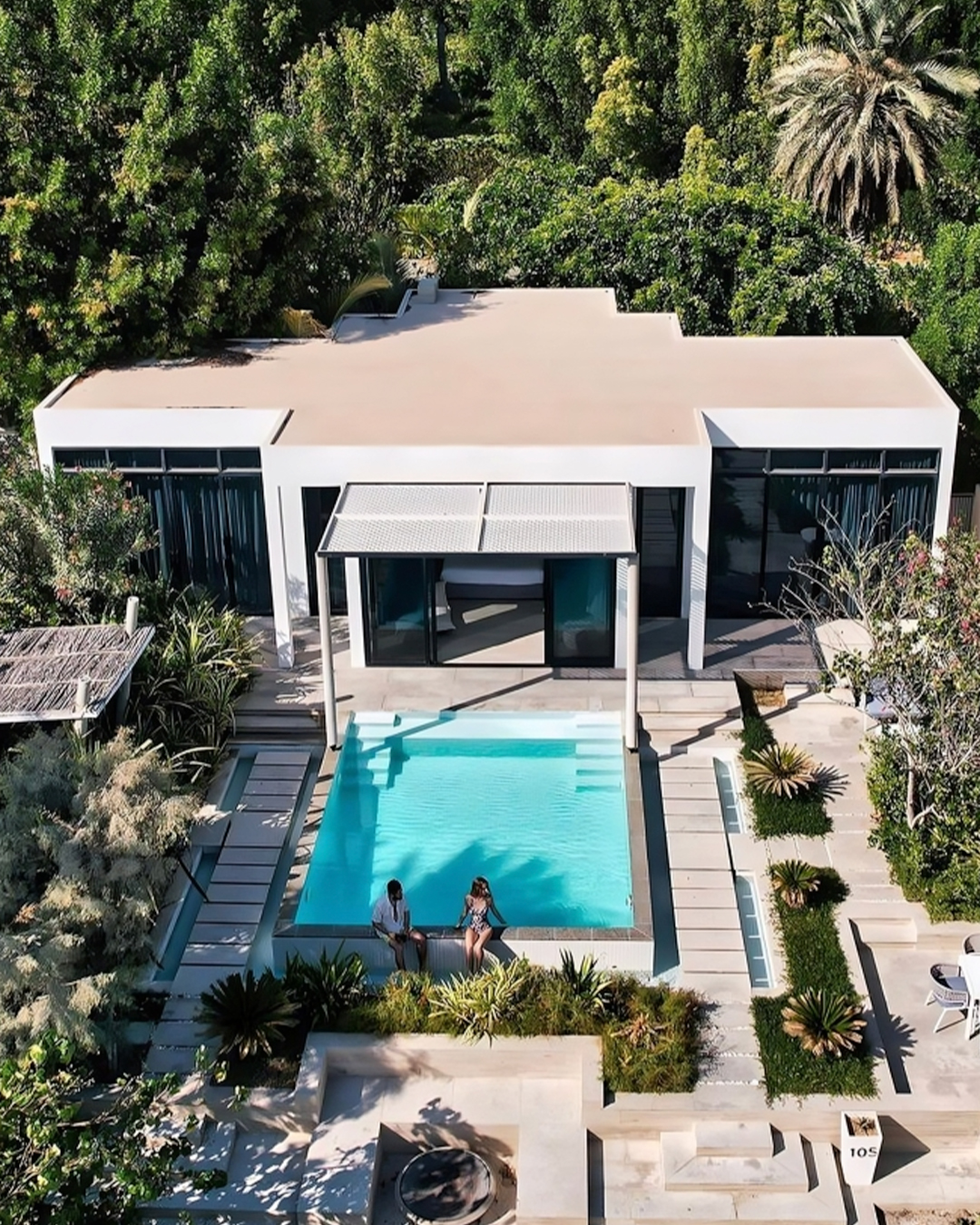 A fifteen-minute boat ride away from Abu Dhabi lies this secluded private island resort. Named after the Arabic word nur, meaning light, Nurai Island Resort embodies the serene location's essence. The hideaway's entire residences are sea-view private villas, each with its own pool. The food is even sourced from the island's garden, so you can indulge in your fabulous castaway fantasies.
ALBERGO HOTEL | LEBANON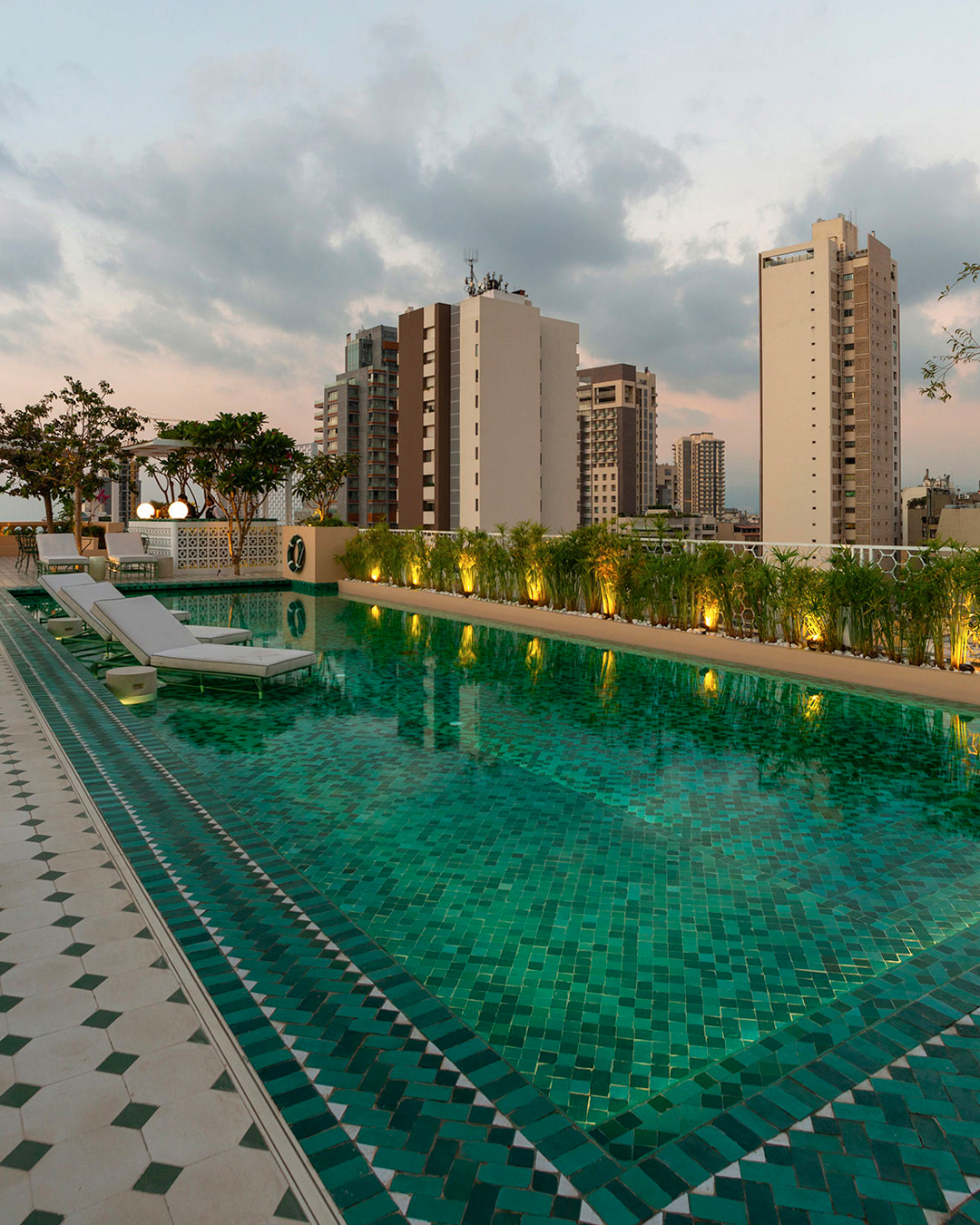 The charming spot located in the centre of traditional Beirut overlooks the entire city, we're just here imagining that view from their 16–metre long elevated pool surrounding the entire hotel. Oh and with a cocktail from the pool bar of course.
LAZIB INN | EGYPT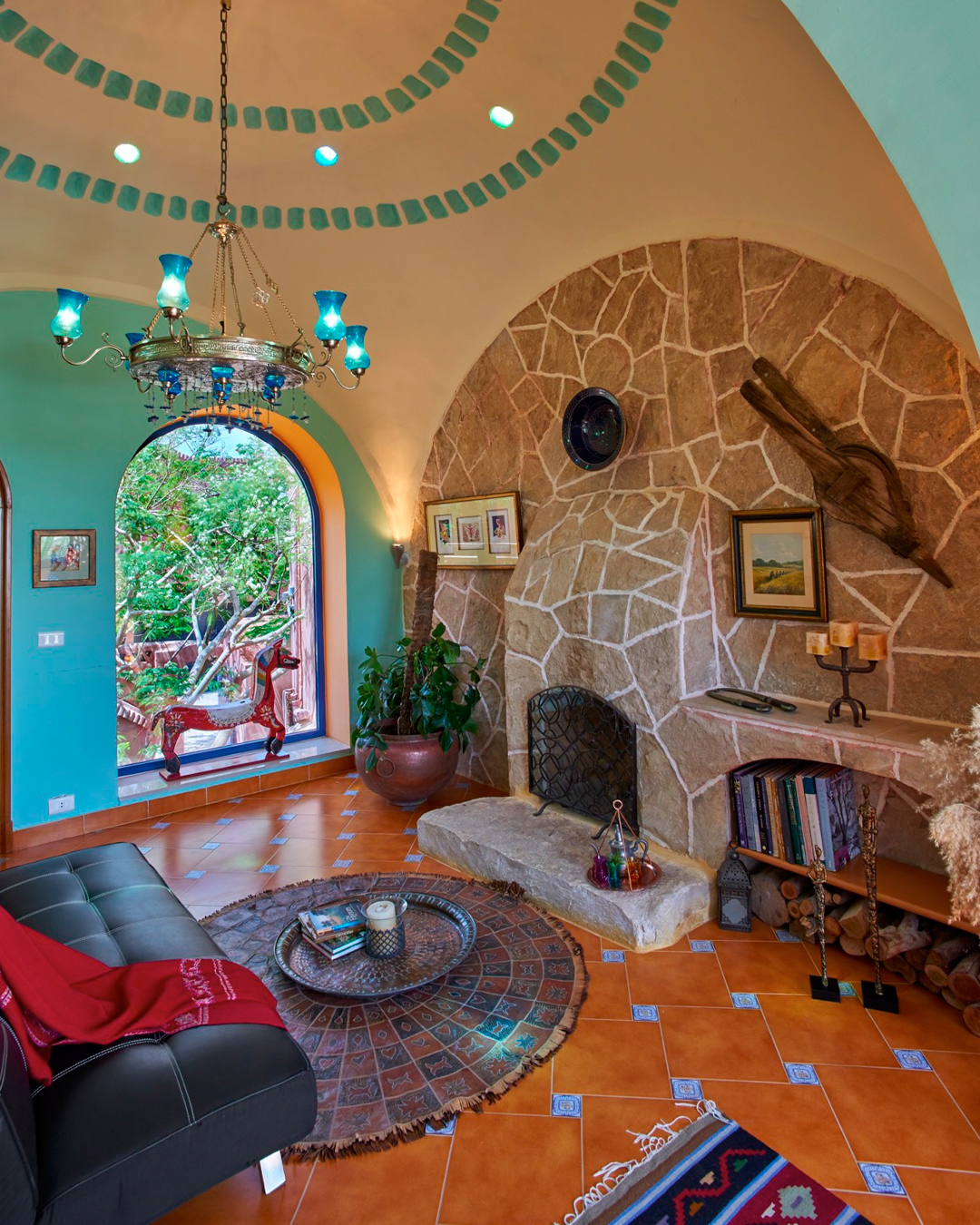 Located in and inspired by Egypt's Fayoum Oasis, Lazib Inn Resort embodies the essence of local minimalism with a twist of luxury. The sixteen-suite boutique hotel precludes charm with its bright pink building surrounded by greenery and colourful interiors, nestling its visitors in nature and wellness with its Buddhist-style spa.
DAR EL JELD, HOTEL AND SPA | TUNISIA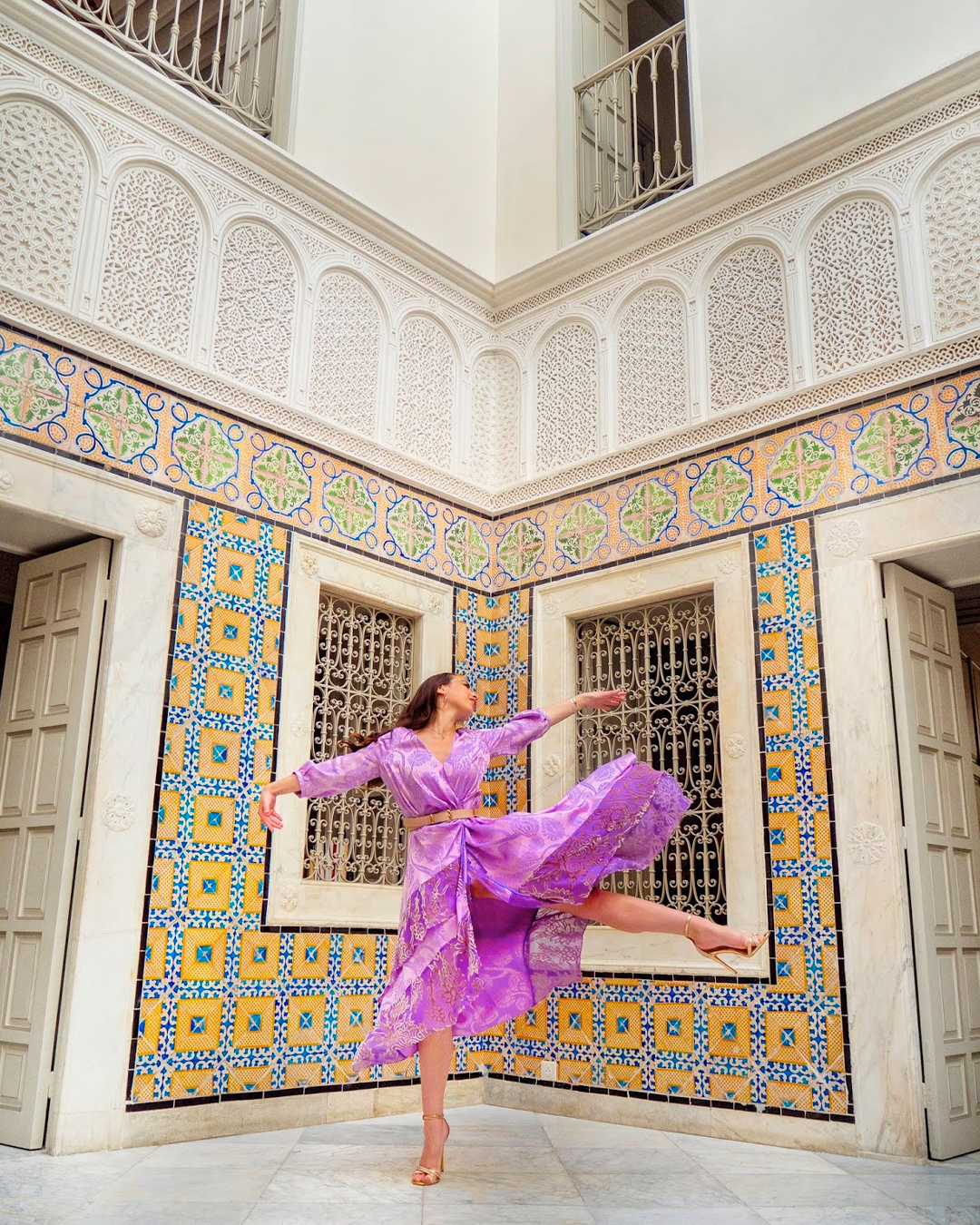 Found next to the bustling Souks of Tunis, Dar El Jeld is giving Tunisian heritage a contemporary makeover. Their courtyard candlelit dinners seem to be the highlight, serving authentic Tunisian delicacies in a gorgeous courtyard - let's just think Tunisian couscous in a dreamy garden.
LA SULTANA HOTELS | MOROCCO
Located in Medina - a central souk in Marrakech that's listed as a UNESCO heritage site - La Sultana screams with traditional Moroccan elegance. Preserving Morocco's stunning architectural heritage through the boutique hotel's design and giving visitors a chance to experience it through a tour of the location, La Sultana Marrakech takes its culture seriously. You can dine with an authentic menu, and take part in Moroccan tajine cooking classes with ingredients sourced from the souk and handpicked by visitors.