Which MENA Celebs Attended the Dior Men Summer '24 Show?
Some of your faves had front row seats…
Kim Jones recently commemorated his fifth year at Dior with a remarkable showcase of the SS'24 menswear collection, held at the Ecole Militaire in Paris.
In a creative reinterpretation of the traditional runway spectacle, attendees were treated to a show they won't soon forget. As if summoned from the depths, Jones' models emerged through trap doors on the floor, reminiscent of futuristic bowling pins. Yet, make no mistake, this was no ordinary soirée at a bowling alley; this was the pinnacle of Paris Fashion Week.
Against a backdrop of illustrious history, the iconic fashion house unveiled its latest menswear creations in the presence of a star-studded ensemble from around the globe. Notably, several distinguished figures from the MENA region graced the guestlist, adding their charisma to the illustrious event.
In true fashion, models and musicians hailing from the region took their seats, adorned head-to-toe in exquisite Dior ensembles. Fai Khadra, the Palestinian-born model and singer based in Los Angeles, exuded a refined yet playful aura in his springtime tweed attire. Joining him was Younes Bendjima, a fellow model and former flame of Kourtney Kardashian, who showcased a v-neck knit vest embellished with intricate appliqués, complemented by impeccably tailored black trousers.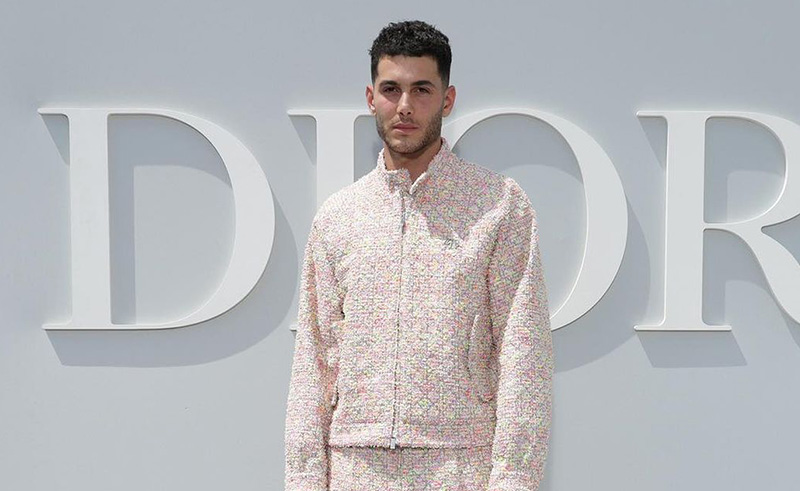 FAI KHADRA
Palestinian-American Model & Singer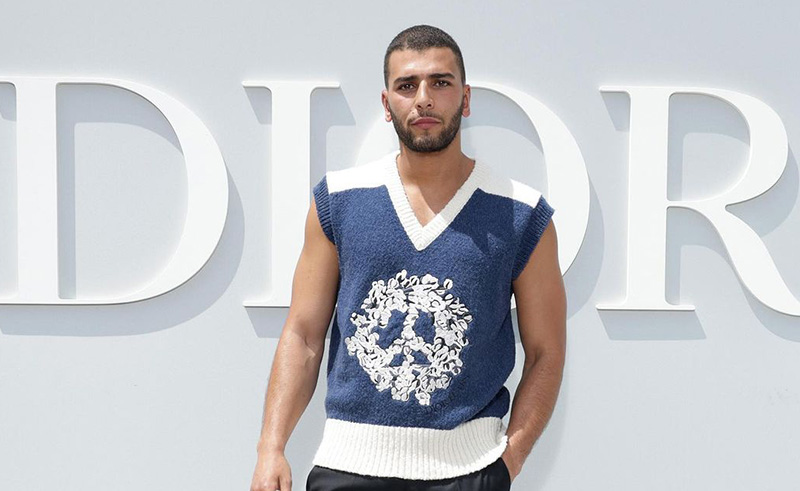 YOUNES BENDJIMA
French-Algerian Model
A long-time celebrity crush of many, Belgian-Egyptian artist Tamino, stepped further than just a well-made suit with this double-breasted tailored look featuring a pleated overskirt.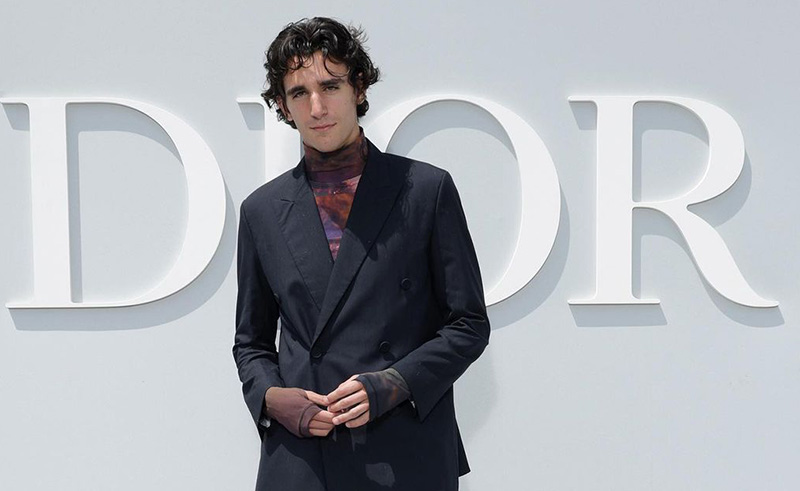 TAMINO AMIR
Belgian-Egyptian Musical Artist
Saint Levant served almost all-black in a wider-legged trouser and a muscle tee with a graphic design. The From Gaza, With Love singer enjoyed the show alongside Egyptian actor Ahmed Malek, who opted for a stoney, light grey colour palette for his more formal ensemble.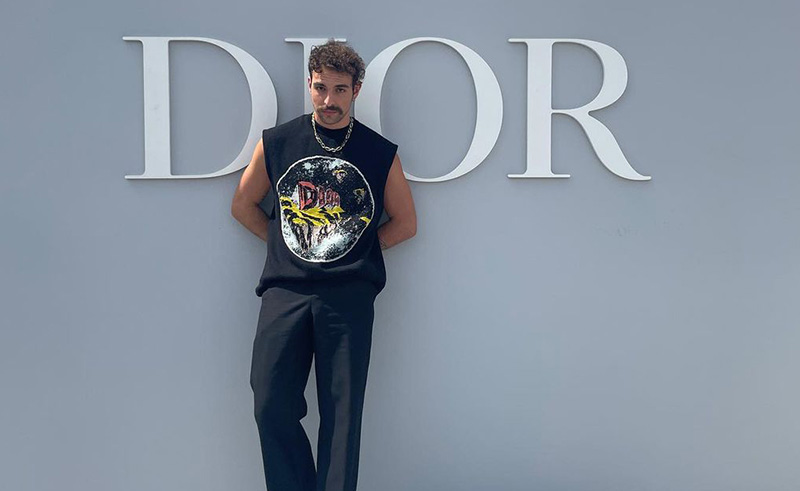 SAINT LEVANT
Palestinian-American Singer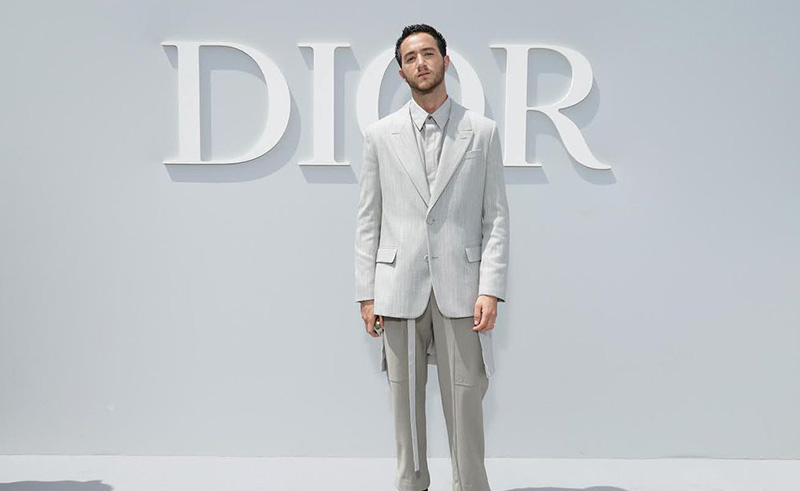 AHMED MALEK
Egyptian Actor
Also in attendance was Saudi film producer Mohammed Al Turki. His monochromatic white-and-cream suit is complete with a turtleneck and pleated half-train, and manages to be classically elegant whilst giving boundaries a gentle push. The Emirati serial entrepreneur, speaker and internet personality, Anas Bukhash, wore a more understated yet memorable all-navy outfit to the iconic house's show.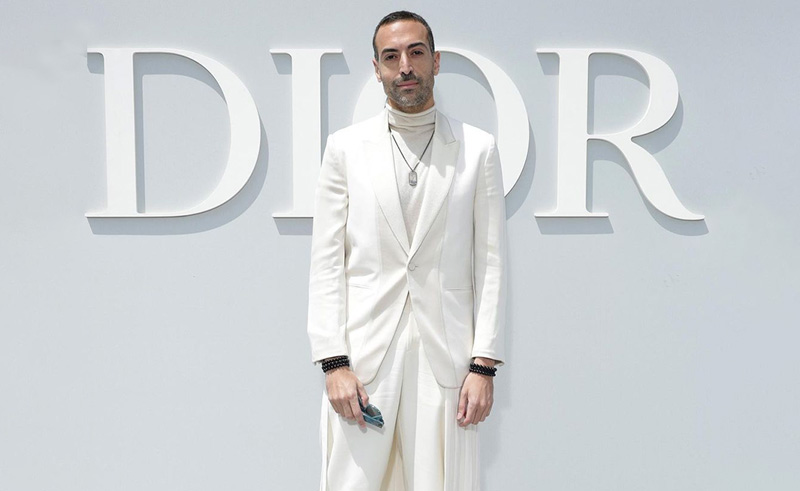 MOHAMMED AL TURKI
Saudi Film Producer & CEO of Red Sea Film
ANAS BUKHASH
Emirati Entrepreneur & Internet Personality