Monochrome Monday: The Emerald Green Edition
It's giving green. It's giving gems. It's giving royalty.
Oh dearest readers and - if you're still reading this - unwavering followers of Monochrome Monday,
From bringing your Y2K Barbiegworlcore fantasy to life to supporting your beachside fashion choices in mesmerising ocean hues, we have illuminated your world with vibrant shades of hot pink, electric blue, and mellow yellow. And this week, we invite you to join us on a majestic journey as we unveil our latest edition - please, hold your applause - Monochrome Monday: The Emerald Edition. From exquisite oro bangles to elegant Acra ensembles, we have carefully curated a collection of opulence befitting a queen, which, without a doubt, you are.
Honayda
SS'23 Taffeta Gown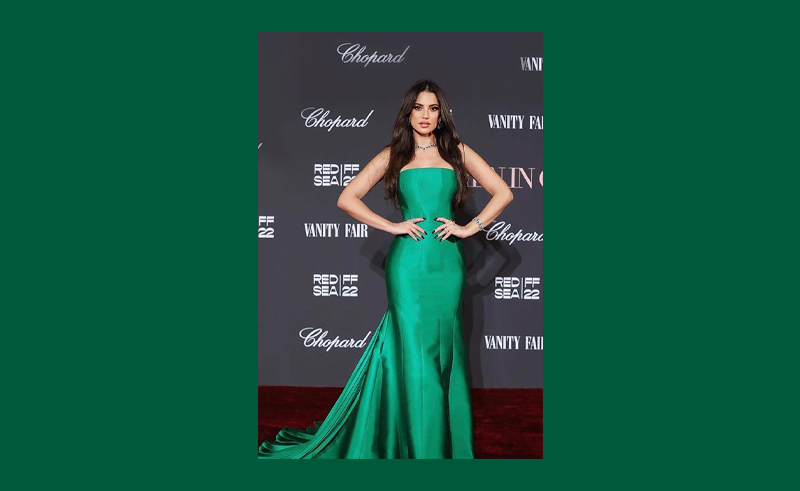 The Honayda SS'23 Taffeta Gown exudes old Hollywood glamour with a modern twist. Cut from beautiful green taffeta fabric, this floor-length gown embodies elegance and sophistication. The fitted bodice and shapely flared skirt harken back to the golden age of cinema while the jewel green hue brings a freshness fit for the new season.
Michael Oro
Emerald & Gold Bangles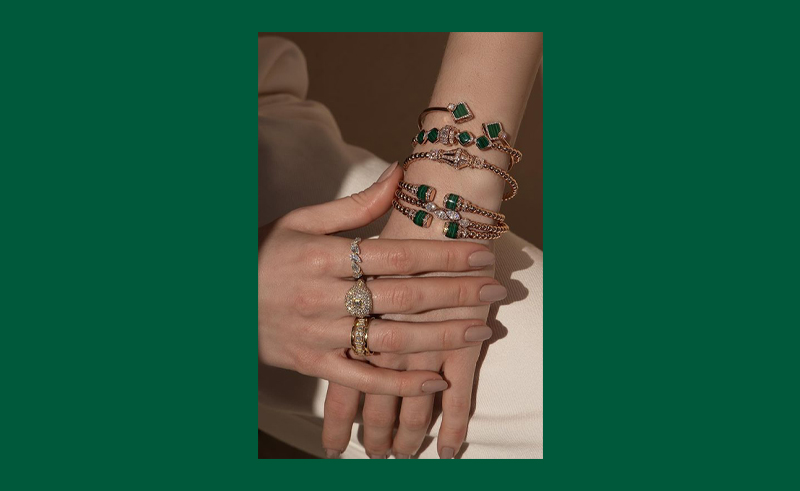 Exuding nobility fit for royalty, Michael Oro's Emerald and Gold bangles are stacked with shimmering stones and gorgeous gold bands, evoking a serene sense of grandeur.
Okhtein
The Mini Stud in Emerald Green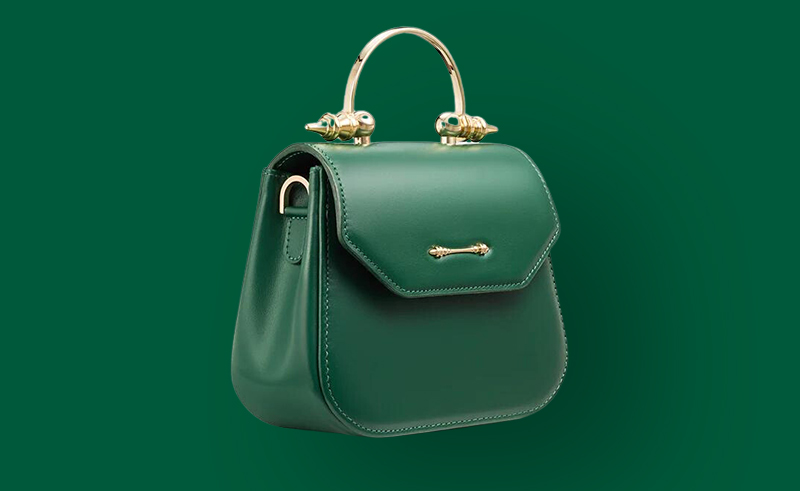 With calfskin leather and embossed gold hardware, Okhtein's Mini Stud in emerald green gives off a timeless appeal that screams sophistication. Worn as a crossbody or sported as a top handle, this gem of a creation promises years of stylish service.
Reem Acra
Magic Garden Collection Look 22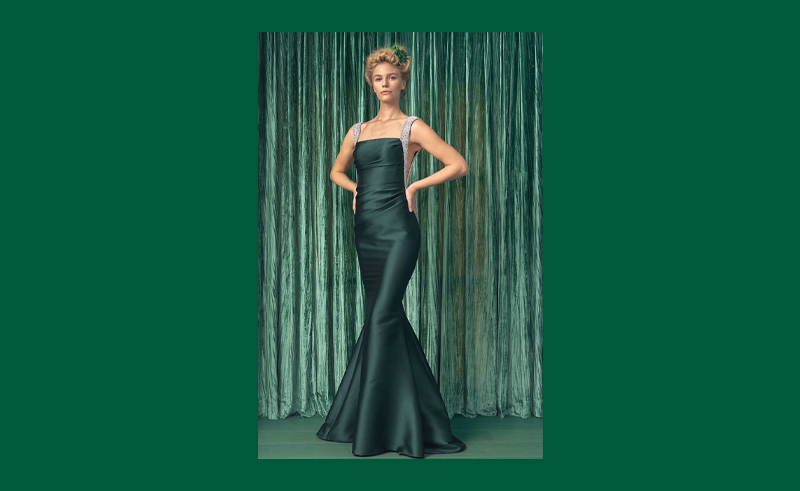 The Reem Acra Magic Garden Look 22 emerald gown epitomises luxury; the fitted silhouette hugs the curves, while jewel studded straps add sparkle. Made for the belle of the ball, this creation transports the wearer to a magical castle-bound gala.
Ahlem
Rue Saint Dominique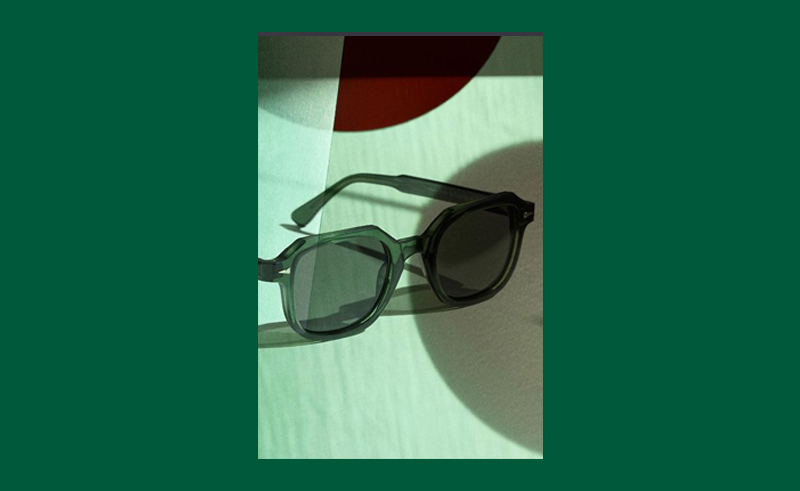 Giving off cool sophistication, the trim fit and sleek design of the Rue Saint Dominique exude old world glamour infused with a modern edge made for the jet set woman.
Theá
Green Elli
Crisscrossing straps and glistening glittering fabric, the Green Elli promises to turn heads as you walk the boardwalk and grace the sands once beachy step at a time.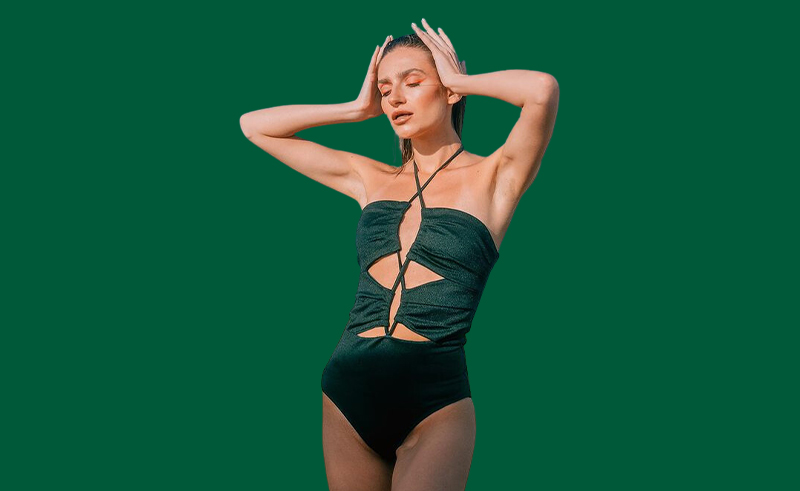 Amina Muaddi
Camelia Sling 90 Emerald Green Satin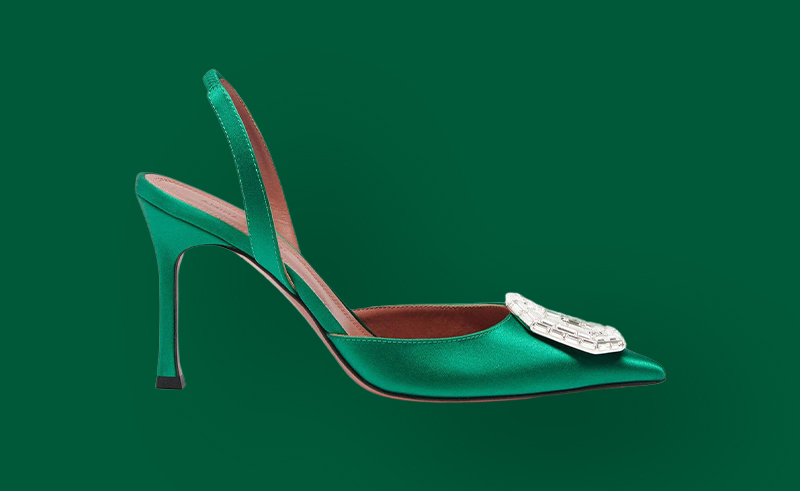 The Amina Muaddi Camelia Sling 90 in emerald green satin makes an instant luxurious statement with its high slender heel, mirrored jewel accent, and pop of rich, saturated colour.