Local Label MAYA Drops New Star-Studded Collection
You can never go out of style with MAYA's hot take on Y2K fever dream.
We go through wardrobe makeovers faster than dramatic post-breakup haircuts. But, the agonising dilemma of 'What to wear' remains unsolved when we head-dive in the deepest-depths of our closets, frantically searching for a showstopper before resolving to swiftly go MIA, and pull out the 'Sorry can't come to the phone right now' card. If you're hunting for timeless pieces that'll endure those changing seasons and moods, local clothing brand MAYA may scratch that itch with their enticing day-to-day fits.
MAYA encapsulates a hot fusion between the Y2K fever dream and the edgy allure of the 70s aesthetics. Founder and creative director of the eponymous brand, Maya Mehissen, drew inspiration from the Y2K era and subversive fashion for her latest collection, tackling what it means to look classic with a bit of modern tweak in 2023. "It's for people who like to stand out, make a statement and are fashion forward," Mehissen tells SceneStyled.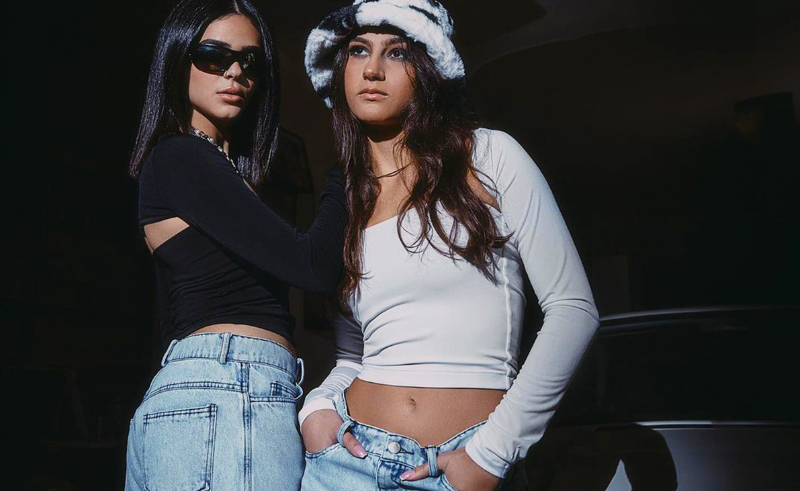 The brand is shaking up the ladylike archetype with perverse creativity, offering an intriguing interplay of weights and volumes in a combination of subversive designs and an array of bold colours. After all, the brand's main aim is to dramatise the day-to-day wardrobe with statement pieces that bring out the authentic personalities of those who wear them.
When designing garments, Mehissen tapped into the values and needs of her generation. Aiming for genderless pieces, she made all her pants unisex. Now, her main focus is on making sure that all garments within each collection are available for everyone, not a specific gender or body type group. "I want to add diversity regarding genderless pieces and sizes," Mehissen says. "I want to create flattering statement pieces that are still comfortable for anyone to wear and go out in."
A dive down MAYA's hauntingly captivating latest collection brought a jewel-like tear to the eye when we caught a glimpse of fishnets. Whether the sleeves alone, or the full top, we don't know. But, these garments will give you THE full Lady Gaga effect. A grungy look with a minimalist bent that will have you rockin down the streets (dancing with your hands above your head) and leaving glittering crumbs in your wake.
The collection standout, a firecracker Nova pants, adds a subtle flare to our beloved go-to relaxed jeans with a patch design of glaring red stars cheekily hitting the back… (pockets) to help us channel our inner Cher minus the 5-minute plank holding part.
Enters the main element of drama. MAYA's signature unisex Starstruck pants. With stars embroideries weaved across the length of relaxed tapered jeans to have us strikingly disturb the comfortable masses with that 'I'm a starboi' attitude (no pun intended but oh Maya look what you've done).
The local brand epitomises the French effortless, je ne sais quoi style. Still bejewelled without the actual jewels, it creates the perfect balance between easy-to-wear garments (AKA comfort) and glamour. Driving us up the hill are their schmexy suits sets (which appear to have escaped from Jacquemus' runways straight for a rewind on a Gouna beach), these babes are here for the long ride.