How Two Saudi Sisters are Shining a Light on Heritage Through Jewelry
Founded by Leena and Hala M. El Khereiji, each Charmaleena collection is "a chapter in a blossoming girl's story."
"You don't need diamonds, you need the value behind the diamond,"
Leena and Hala M. El Khereiji, co-founders of the Saudi-based jewellery brand Charmaleena, are blazing trails across the Kingdom's fashion and jewellery design landscape with skin-adorning creations that elegantly capture the essence of womanhood, and the heritage of an ancient culture.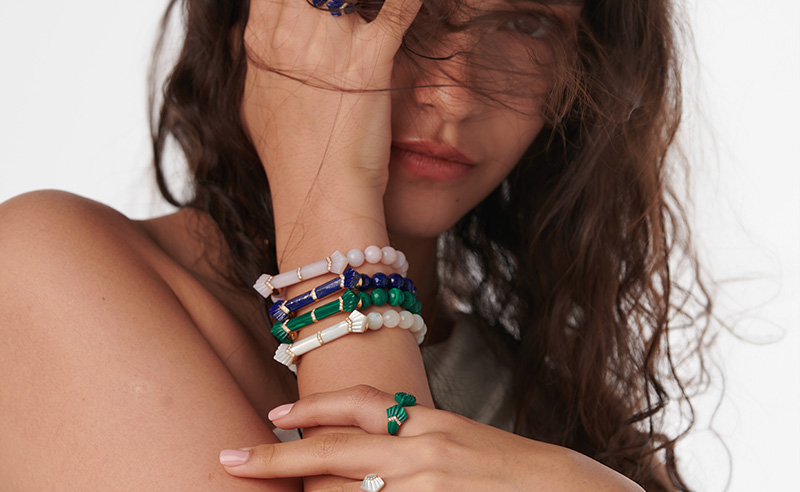 Established in 2012, Charmaleena has blossomed into a celebrated homegrown brand now known for its beautiful designs and commitment to showcasing Saudi stories. Leena and Hala's journey with Charmaleena began serendipitously after their work abroad. Following myriad studies in London and Switzerland, the sisters found themselves returning to their roots in Saudi Arabia, infused with a newfound entrepreneurial spirit.
"We'd just returned from England following studies at Central Saint Martins and there was a competition at the International Jewelry Salon Exhibition in Jeddah," Leena M. El Khereiji, Creative Director of Charmaleena, tells SceneStyled. "We entered the competition with a piece inspired by traditional Islamic architecture, and we ended up winning first place. It was incredible. This was before we launched Charmaleena, and I'd say that's why we started."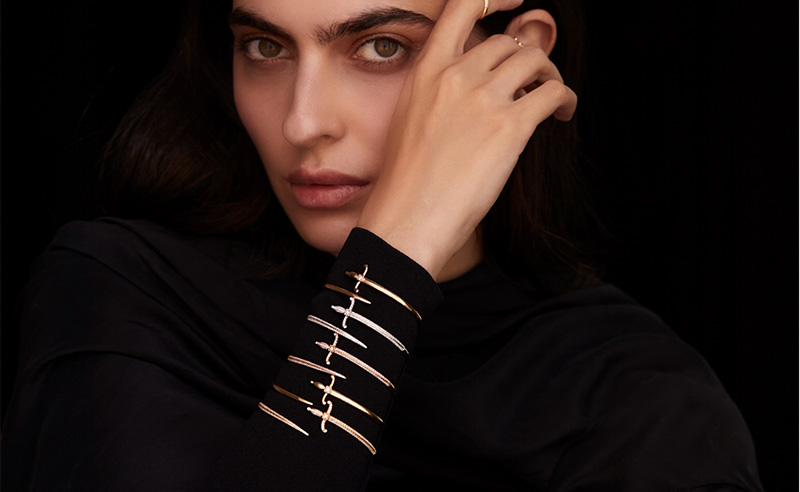 Propelled by their success at the exhibition and brimming with ideas, Leena and Hala channelled their shared passions into the beginnings of Charmaleena. "We wanted to create pieces with a deeper meaning and elaborate stories that were also functional," explains Leena M. El Khereiji.
With Hala M. El Khereiji taking the helm as Managing Director, the pair craft intricate pieces that feature symbolism drawn from the country's rich culture, utilising 18k gold, diamonds, and precious stones. The debut 'Freedom' collection drew inspiration from "being untethered from the past, wearing our wings, and staying true to who we are," as Leena shares. Another standout collection, 'Swords of Love', transformed a prominent symbol of Saudi history into striking pendants and statement necklaces.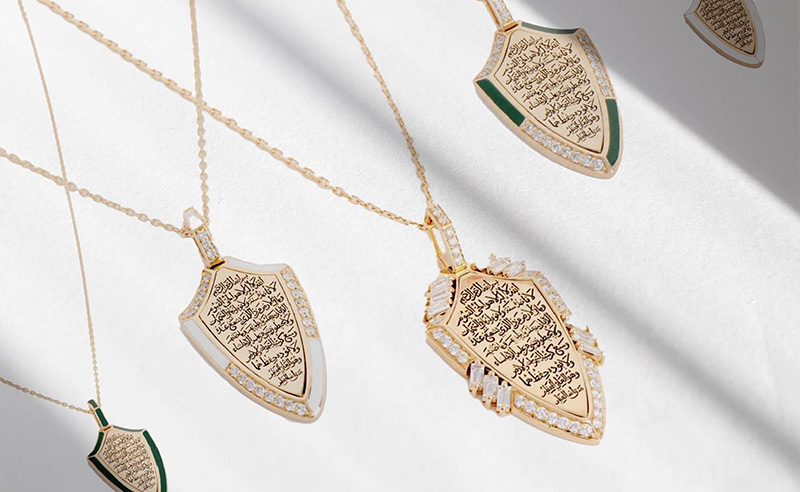 The founders describe each collection as being "a chapter in Charmaleena's book, akin to a person going on a different adventure with every single passing year." The 'Salam' collection showcases holy Islamic sites such as the 'Kaaba' and 'Al Madina Al Monawara', while the 'Ca-love-graphy' collection features Arabic calligraphy phrases in necklaces, rings and bracelets. The 'Eyes' collection sees a singular statement golden eye take centre stage, as the 'Key to My Heart' collection flaunts a series of keys symbolising love losing its way and finding it back.
At Charmaleena's core lies a celebration of inspirational women, past and present. "Every collection reflects a part of our lives. We may not talk about it, but it is there," Hala M. El Khereiji shares with SceneStyled. "Everything has a story that is true to who we are. And it's not only us, it's about the women who wear it. They are the canvas, the main focus, it's a part of us given to the woman who will don it."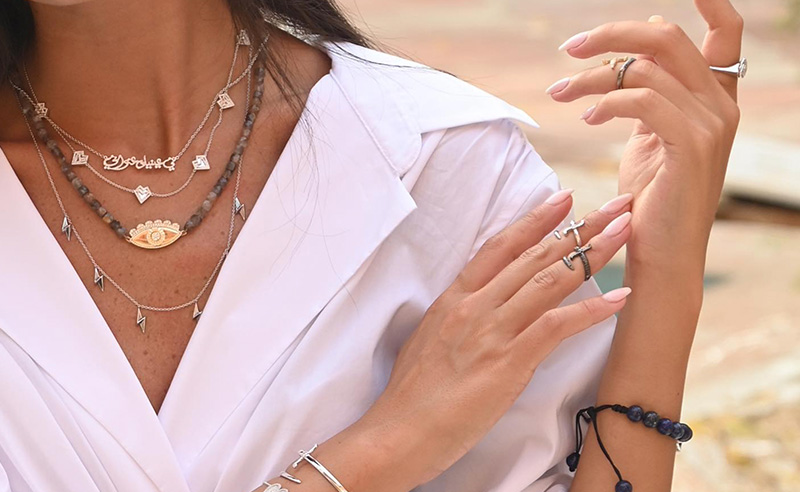 The El Khereiji sisters' globe-spanning upbringing instilled an intrinsic appreciation for diverse cultures that now permeates their vision. "We decided to put together my love for design and Hala's business acumen and just go for it. Living in Geneva, I was just surrounded by so much gemstone beauty, so I'd say I had the right references," Leena reflects. "We're quite fortunate to have seen the world, and I truly believe that that is something that helps an individual develop and open up their horizons. We'd travel the world and go around visiting museums and so many other places. That instilled within us an identity that appreciated culture and the arts." These formative experiences shaped the brand's sophisticated, multicultural allure.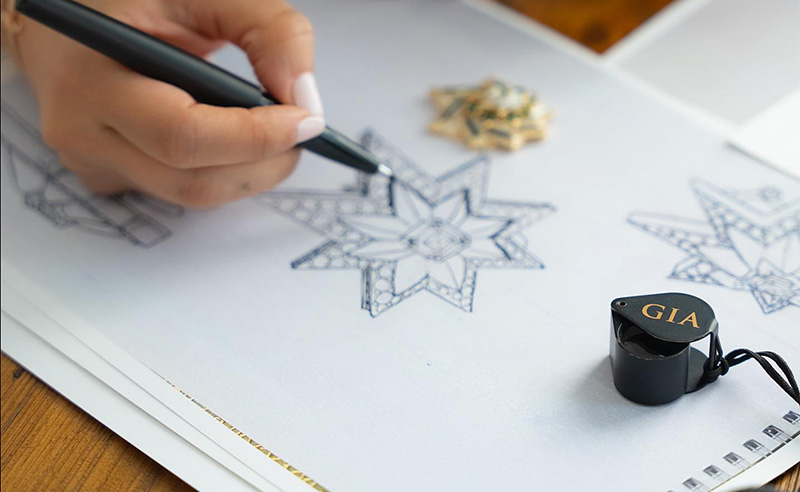 For the El Khereiji sisters, Charmaleena's evolution mirrors their own. "Charmaleena is exactly who we are, a reflection of our journey together, from girls trying to figure out their way in life, to wives, and mothers. Charmaleena is a girl growing up, and we're growing up with her," Hala reflects.
The success of Charmaleena is intrinsically tied to the shifting climate in Saudi Arabia. Hala notes that launching in 2012 proved ideal, as the kingdom was undergoing a cultural transformation. "The scene in Saudi Arabia right now is very promising. All that's happening nowadays is a game-changer," Hala tells SceneStyled.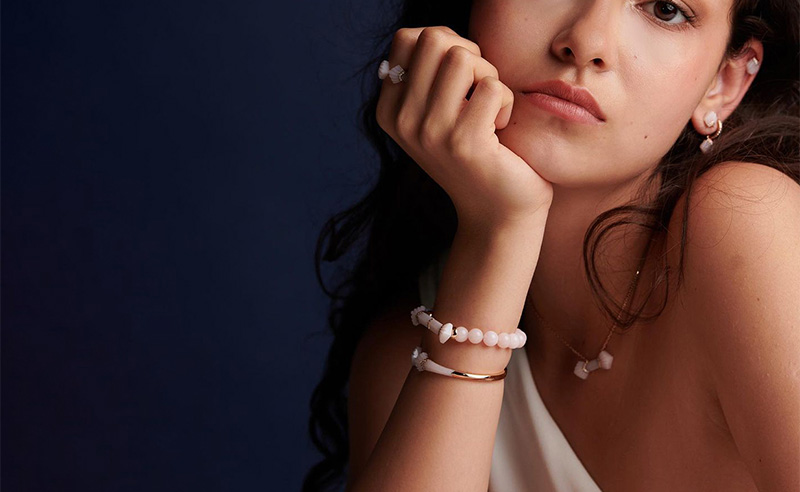 From their flagship Jeddah boutique opening in 2018 to accolades like the Young Creative Entrepreneur Award, each lesson learned has shaped their tenacious spirits. "We changed so much because of Charmaleena, it grounded us. Being working moms was something people don't really shed too much light on, it's a 24/7 job, and Charmaleena truly helped us discover who we are, our determination, our resilience. it broadened our perspective on the world," Hala acknowledges.
With an eye toward the future, the El Khereiji sisters are leading by example and paving the way for emerging designers. "I'm quite against the notion of having to be good at everything; am I good at sketching? Not quite... Am I good at conceptualising? Absolutely," Leena says. "If you capitalise on what you're good at, and learn to let go of what you're not particularly good at, you'll be exceptional."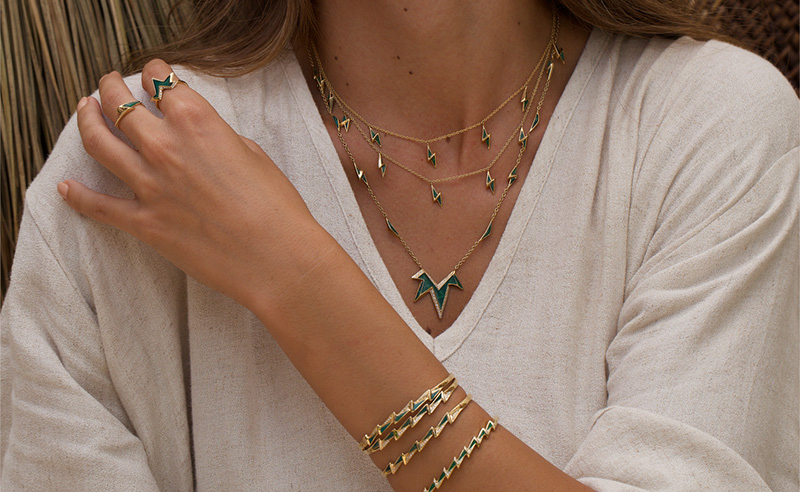 Hala likewise encourages risk-taking, sharing, "One of the things I always say, don't be afraid to make mistakes. Just start. take the risk, don't expect perfection. Just be true to who you are, have pure intentions. and find a good partner, partnership is amazing, the journey is not easy - a solitary one. it's okay to always evaluate, life isn't always ups."
And as the founders' virtual sit-down with SceneStyled ends, the sisters leave us with a few words of wisdom. "That is how you experience life, through the things you create, and the connection to other people and how they connect to you," they say. "It's more than just a brand, it's being a part of happy moments, memories, and gifts."