retrogroove is Breaking the Echo Chamber in Lebanese Nightlife
SceneNoise sits with the Lebanese house collective to discuss how they have grown their community of alternative music lovers.
Tuned In is a new monthly series presented by XP Music Futures and SceneNoise that spotlights the labels, collectives and movements shaping the future of MENA's music industry.
Since 2017, Beirut-based music collective 'retrogroove' has been opening up a scene for house and disco lovers, where melodic techno is often otherwise the mainstream within nightlife spaces in Lebanon.
Founded by Ralph Nasr, Fouad Hamod and Laeticia Kayrouz, the collective was born out of a "mix of musical defiance and spontaneous creativity," hosting invite-only events to build a community of groovers in Beirut, and playing disco tracks that they simply wanted to hear more of on a night out.
If there's a collective that knows how to go from sporadic pop-ups to a cohesive, well-loved event name, it's retrogroove. Having now expanded into the UAE, Jordan, France and Egypt, retrogroove is known today for their vibrant and feel-good parties, and the warmth of their loyal community. The collective hits its 'peak' in the warmer festival months where retrogroove hosts a mountaintop celebration in Laqlouq. They've more recently co-organised the wonderful Aegis Festival, which took over Batroun earlier this year.
With four permanent residents including Allen Behlok, Whoisbibz, Ralph Nasr and Ronin, plus Dan Shake as a recurring international guest, retrogroove's team has grown from three founding members to a group of now 15 people working to bring the musical vision to life.
SceneNoise sat with the collective's co-founder and longtime DJ talent Ralph Nasr, to explore how to grow a collective in the MENA region: from building community trust in your vision, to seeking out like-minded collaborative partners, and taking full responsibility for the safety and wellbeing of partygoers.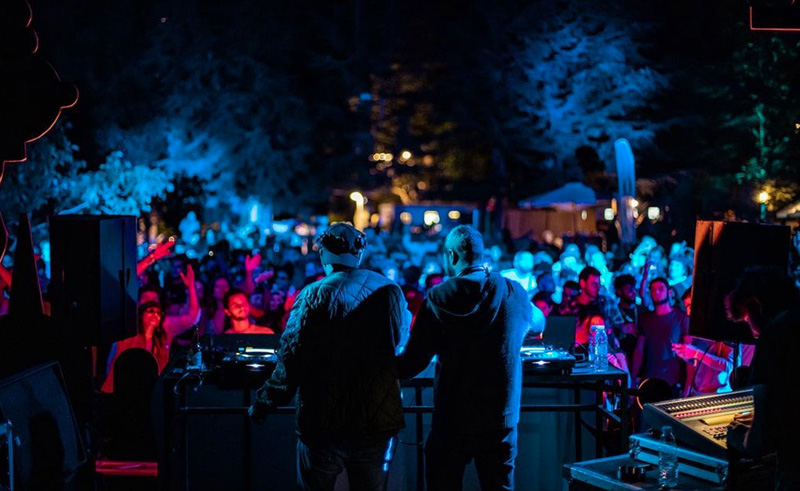 Quick fire question to start. What are some of your favourite track IDs currently, some sonic snippets of retrogroove? Something our readers can bop their heads to whilst reading this interview.
Gigi Testa's new track Jinja, newly released on our favourite Dutch label Rush Hour.
The Bayara Citizens' album Electrik Afrika. An absolute killer. Percussive groovy jazzy journey.
Love Contest by The Joneses. Palms Trax played it at sunrise when we saw him live at Sandbox Festival in Egypt this May.
I actually remember that moment at Sandbox so clearly! It felt like the prelude to summer… What about Lebanon? Give us a flavour of what summer nightlife is like there, for those who don't know. What events have you hosted so far?
Oh, summer in Lebanon is always busy and fun. It's when all the friends living abroad come back for the holidays, so energy is high and people are constantly looking for the best places to go out. We recently threw a beach party at Blue Bay in Batroun, which honestly exceeded all of our expectations. We sat with each other after the party and agreed that it was definitely in the top three best parties we've thrown to date. Everything worked in such perfect harmony, from the venue, to the daytime beach activities like yoga and watersports, to the musical line up, the people and the vibe.
What made you go against the grain and create a collective for less popular genres in Lebanon? What would your advice be to other music lovers out there who want to do the same?
A few years ago, we felt that clubbing in Lebanon had become very commercial. There wasn't room for artists to play different, edgier tracks; you had to fit into a box to be invited into the main venue spaces. So retrogroove was born out of a mix of musical defiance and spontaneous creativity. Above all else, we advocate authenticity, not compromising on your own musical ethos whilst still tending to the needs of your audience.
To those wanting to break the echo chamber in their respective cities, our main tip would be to focus on building your community and building trust in your vision. The rest will flow from there.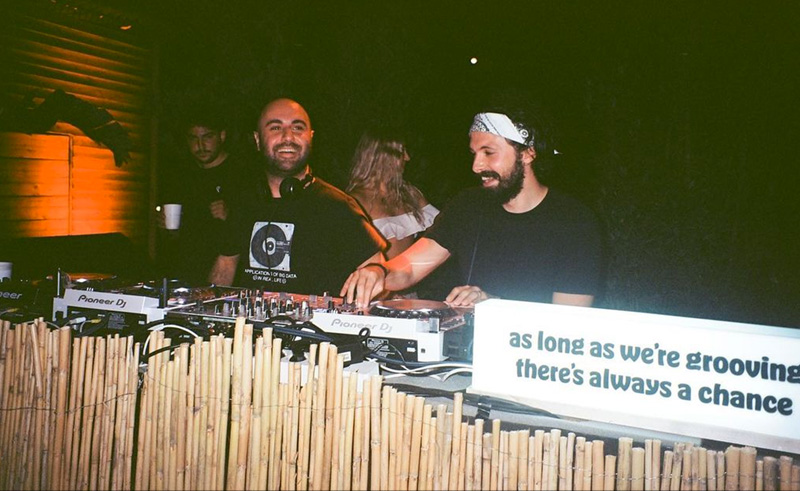 Over the years, retrogroove has developed an international presence from what began as a small-scale local event series. How did you expand from Lebanon into Jordan, the UAE, Egypt, and France?
Following Lebanon's multiple crises, most of our close friends and entourage migrated abroad for work and studies – and that new diaspora gave us a base in cities where we could host parties. Setting up parties in Egypt was tricky, as there weren't initially many Lebanese living there, but a good friend of ours, Moe, helped get the ball rolling as he wanted to start hosting events with us and so invited us over.
When expanding into a new space, what's important is to find a local partner that has the same vision, drive and values to make things happen. Whether it's a club, collective, artist or festival, we try to knock at the doors where we might benefit, but also where we can add value and create win-win situations – financially that's a strategic move too.
Festivals are our favourite projects to work on. That's where we feel that our creative knowledge can be harnessed to create a magical experience for our community. Other than our own Lovescape Festival in Laqlouq, we also co-managed the execution of Aegis Festival this April, where we had our own stage as well.
When you're growing beyond sporadic pop-ups, it's also important to create a cohesive brand, with a recognisable music direction and resident DJs. We believe set design is essential to anchor the event's identity for those who attend or simply follow the action on social media. And, of course, constant marketing campaigns to grow your brand online and offline in that new city.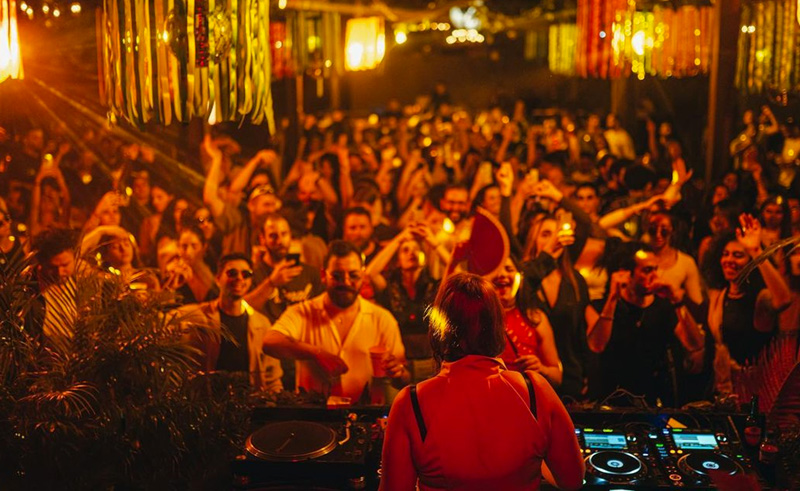 You mentioned in an earlier interview with us that retrogroove events used to be communicated and advertised over private messages, to give the party series an 'exclusive' feel. How do you strike a balance between exclusivity and brand expansion?
Retrogroove parties started as invite-only events, where we'd send out a message to friends telling them to invite their friends too, which created all the hype on its own because there wasn't anything similar at the time. Today, we still use the messaging approach to announce parties, but we also have a solid online presence to communicate our bigger events.
At this stage, it's the music selection, vibe and people of retrogroove who attract more of the same and essentially help to filter the brand itself and keep the exclusive feel. On our end, we welcome anyone who joins the party; making everyone feel at home is important to us.
In what ways have you faced challenges as event organisers, given the extreme pressures Lebanon has endured in recent years? How have you managed to build back a music community and/or industry?
COVID-19, the Beirut blast, and Lebanon's severe bank problems have truly been testing. Lebanon isn't always rewarding and the unpredictable political situation carries a constant element of risk that makes you question whether it's worth continuing in the music industry at all. For some of us, this is our main source of work, and not having a safety net or backup plan can be really stressful.
But these challenges have made us rethink our purpose, on both a personal and professional level. We kept on pushing, and today we're currently in a quasi-stable country where summers feel like Ibiza in terms of nightlife. The challenge at this stage is competition from parties happening every weekend and with big headliners. We're really lucky that our music community has always supported us all throughout this journey.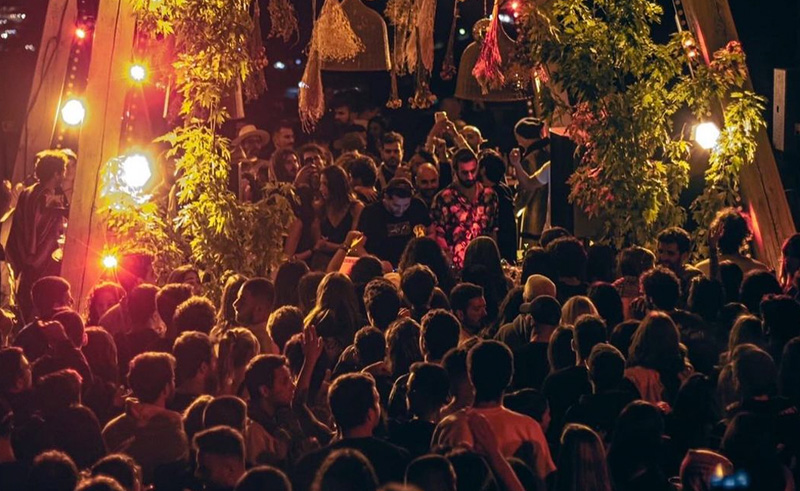 What more do you feel Lebanon needs to cultivate a stronger and more robust music economy and attract tourism?
Having a healthy relationship with and among promoters is essential in a city like Beirut in order to develop a solid, dynamic scene. Once you have mutual respect that each entity can bring something to the table, collaborations become more fluid, which grows motivation to build something bigger than just one or two events.
Another thing is: when nightlife workers and performers are paid fairly and work enthusiastically, it kickstarts a virtuous cycle where customers are happier to consume and buy tickets, which in turn helps promoters invest more in production and bookings. When sponsors and fund holders see the value in what we promoters do, it's also extremely rewarding, on an individual and industry level, to be endorsed for our work.
What are some of the ways in which you take accountability for the guests within your events, in terms of safety, support and mental health?
We have a very open and warm relationship with our community and always consider our doors open for inquiries, comments, feedback or complaints. At the moment, one active initiative we're collaborating on to promote our partygoers' wellbeing is 'Practice Safe Sound', an awareness raising movement about Tinnitus and hearing damage in the music industry, created by our good friend Ali Ajami.
Our utmost priority is building a safe environment in our parties where people have the freedom to be and express themselves freely, and there's no room for hate of any kind. As event organisers, we've learned how to manage and prevent issues arising by designing SOPs, and always working with professionals – no matter the cost.
Anything else you want to share?
As long as we're groovin', there's always a chance.