These International R&B/Hip-Hop Artists Are Poised for a Massive 2022
SceneNoise peers over the walls of the regional music scene to see what's going on in the rest if the world and what 2022 promises for R&B and hip-hop.
It's not too often that SceneNoise has tip-toed across the borders of the Middle East and the Arab diaspora to talk about music. Yet, these borders continue to be rendered insignificant by a modern world defined by streaming platforms and social media, which in turn have brought the world (of music) closer together.
When it comes to rap, hip-hop, R&B and other relevant sounds, the region is absolutely buzzing, from Morocco and Egypt, to Palestine and Jordan - and when it comes to who's hot, we know who the usual suspects are.
But what about emerging international artists that are pricking the ears of Middle Eastern listeners? In this list, we have gathered artists that are not only finding more and more fans across the region - these are artists that are turning heads across the globe and are poised to take over in 2022 and maybe even become part of the new generation of globally-reaching hip-hop and R&B stars.
Sleepy Hallow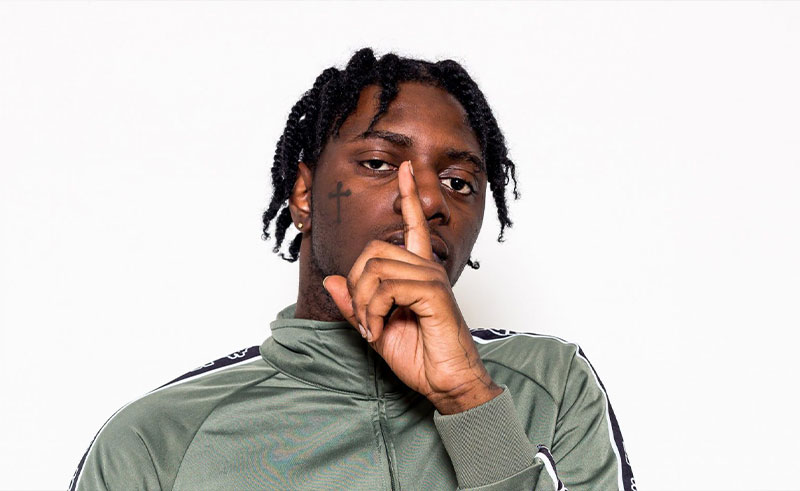 Though he hails from Flatbush, Brooklyn, Sleepy Hallow seems to have struck a chord with rap fans in Saudi Arabia and UAE - particularly his August-released single, '2055', which peaked at an impressive number 53 on the Billboard Hot 100.
It was his highest-charting song to date, but Sleepy's journey goes back further. His first breakthrough viral single,'Flows', put him on the map back in 2018, with many marking him as a breakout star in New York's rising drill scene. Two years later, 'Deep End Freestyle' pricked the ears of even more listeners and the single would eventually go on to be platinum-certified - something he also achieved with '2055'.
Now, everyone wants a piece of Sleepy. He was included in the recent BET Hip Hop Awards cypher, was selected as Billboard's R&B/Hip-Hop Rookie of the Month for September, BET Amplified Artist of the Month in January, and he was also named as part of HipHopDX Rising Stars for 2021. His EPs have also been featured on 'best of' lists by XXL, Complex, Uproxx and more AND he's about to announce a headline tour. In short, 2021 has certainly been Sleepy's year and it's set him up for an even bigger year in 2022.
Chlöe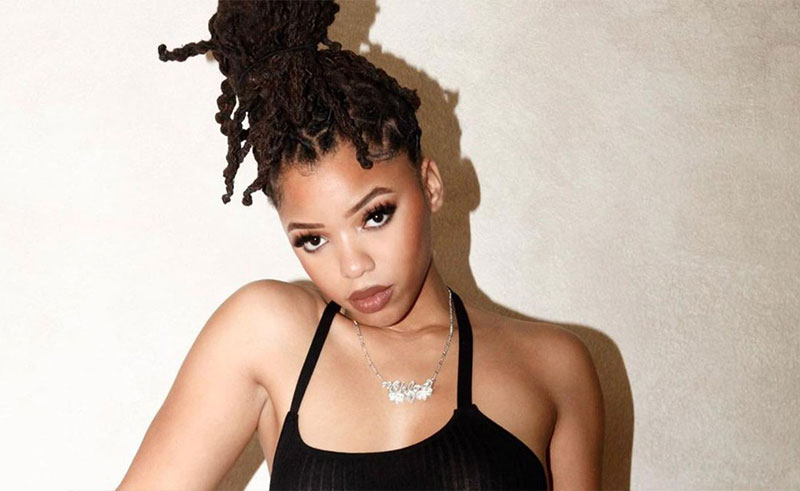 Chloe Bailey needs no introduction, having won an impressive five Grammys as part of sister duo, Chloe x Halle. 2021 has seen her fly solo, however, and there's more to her evolution than the addition of the new umlaut on the 'o' in her name.
Citing the likes of everyone from Beyonce and Kelis to Grimes and Imogen Heap, as inspirations, her first solo outing came with September's 'Have Mercy', an uptempo club-friendly, R&B-leaning pop track co-produced by Murda Beatz, a man who has worked with the likes of Drake, Travis Scott and Gucci Mane.

With a video directed by award-winning music video director, Karena Evans (known most for her work with Drake), the single marks a new, very different chapter for Chlöe, one that saw her new video debut on a Times Square billboard. She's been spotlighted on MTV and BET, and even recently performed 'Have Mercy' on 'The Tonight Show Starring Jimmy Fallon', setting her up for a big year to come.
Tyla Yaweh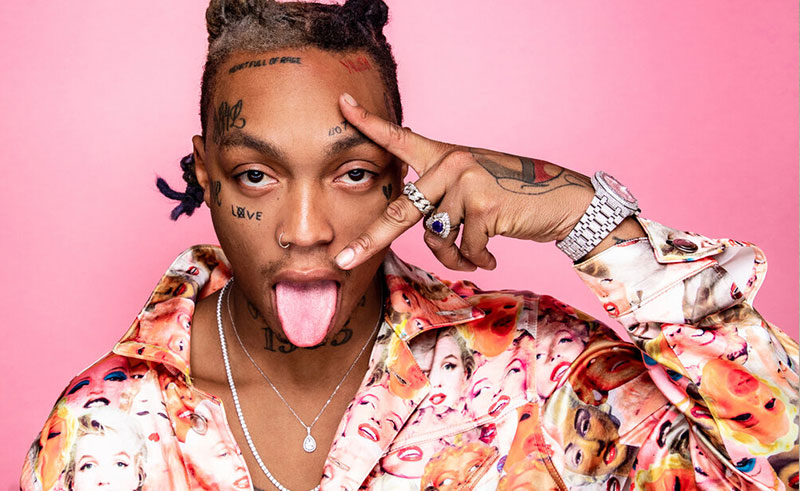 From working at Dunkin Donuts, to being 'discovered' by Post Malone, Tyla Yaweh's rags-to-riches story is as good as any. To frame him as a rookie or a newbie, however, would do the Orlando native a grave disservice.
In 2018, three singles - 'Wildlife', 'Goals' and 'Gemini' and- garnered millions of listens and views across Spotify, YouTube and SoundCloud. 'Gemini' would transpire to be the first peak of 2019 debut album, Heart Full of Rage', a ten-track voyage of pop-tinted hip-hop that would produce three gold-certified singles and put him in a spotlight that would later see him work with Whiz Khalifa, Post Malone and DaBaby, and also performing at festivals including SXSW and Made in America.
2021 was the year that saw Tyla really embrace the limelight. NME has hailed him as "emo-rap's next big star," while even the Wall Street Journal Magazine has heaped praise on him, calling him one of "the biggest rising talents in Hollywood."
His 2021 was anchored by the release 'Hands Up', a contemplative single featuring Morray that touches on the thorny nature of modern life's fast pace, told through a video that completes the story of a 'high-stakes robbery and dissolving friendships'.
It's been nothing short of a hit with longtime admirers of the rapper, but it's just the tip of the iceberg.
Lil Tjay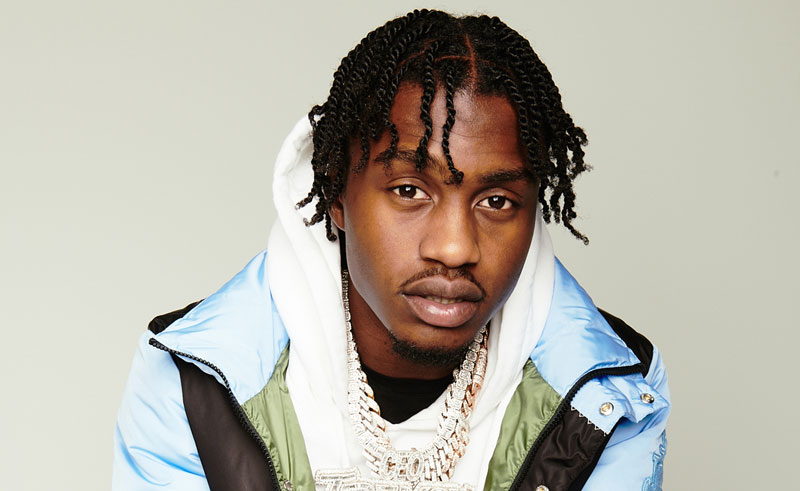 With three EPs, two LPs and 36 singles to his name, Lil Tjay is far from a new name on the scene. In fact, he's a multi-platinum selling artist, one that - like many rappers - first made a mark by posting his music on SoundCloud. In 2016, at the age of 16, his track 'Resume' spread online like wildfire and it was then that his journey began.
Five years on, he can rightly claim to be one of the US hip-hop's hottest rising properties, with his gold-certified 2021 sophomore album, Destined 2 Win, cementing that position. The bumper 21-track album features double platinum-certified and Billboard #1 Hit, 'Calling My Phone', featuring the brilliant 6LACK and the platinum-certified 'Headshot', featuring Polo G and Fivio Foreign, as well as gold-certified 'Destined 2 Win' and 'Run It Up', which features Moneybagg Yo and Offset, of Migos fame.
His latest hit, 'Not in the Mood' looks set to follow suit. Featuring Fivio Foregin and Kay Flock, the NYC-made anthem has clocked over 11 million views on YouTube alone in just one month - another certification and plaque beckons. That's a lot of wall space.