Fulana Probes Inner Ghosts to Captivate Saudi's Indie Music Scene
In her discography, Fulana dons the persona of reprobate to unearth raw emotion that disturbs and resonates in equal measure.
"It's hard to be 'Fulana' for too many days. As Nadine, I like to laugh. I like stand up comedy. I'm grounded," Nadine Lingawi, aka Fulana, shares on a call with me. "But moving into Fulana, there's a heaviness to it. I even wear different clothes."
Listening to her melancholic productions, the artistic message of the Saudi-based indie singer draws its strength from the nuanced inflections of human emotion that speak to the trouble within each of us. Vocal about her lifelong struggle with bipolar disorder, Fulana shares that she often finds it difficult to emerge from a 'low' period, but that this is also the only time she makes her music.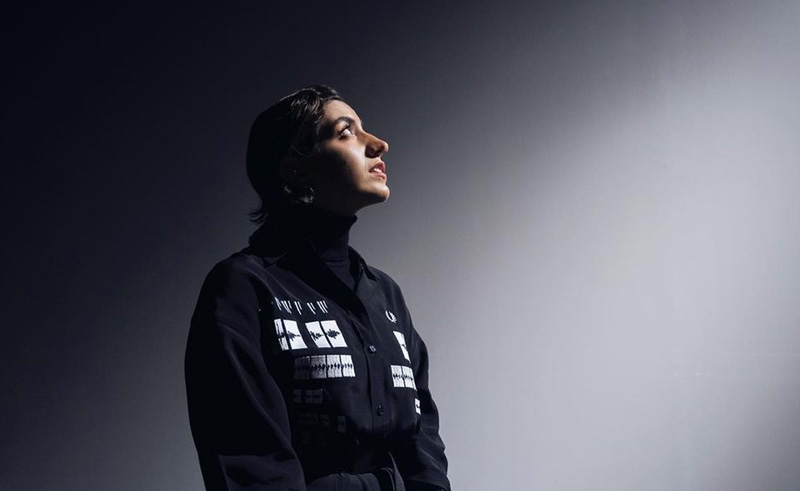 In late 2020, Fulana signed with friend and guitarist Husam AlSayed as a band to Saudi-based label Wall of Sound Records. 'Minarets' was their first release, a rock-influenced piece that explores the tension between spirituality that is universally-taught, versus the kind that is found on your own journey.
Yet Lingawi soon realised that she wanted to stay true to her electronic music inclinations, and Fulana the solo artist was reborn. Running violin strings over broody synth patterns, her first solo release 'Trouble' crafts a sonic landscape that feels both familiar and otherworldly, her lyrics evoking restlessness and tedium.
In this SceneNoise interview, Fulana opened up about the meticulous yet turbulent creative process behind her music, and the new direction her upcoming debut album 'Banat Afkar' hopes to take.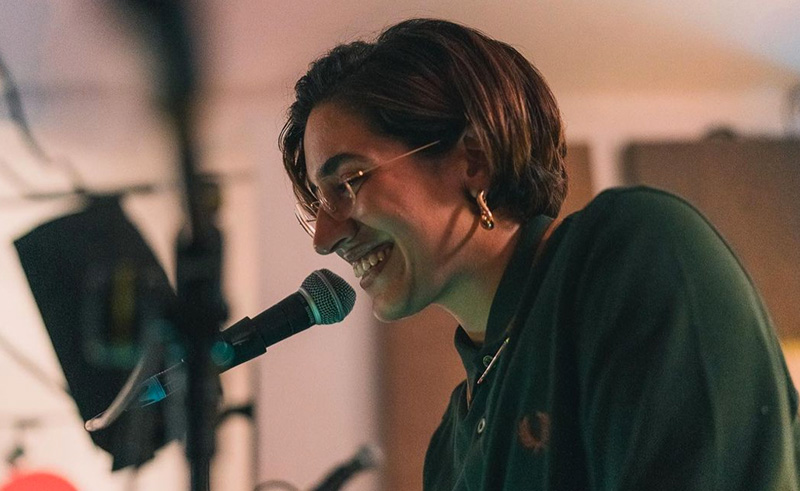 Why the name Fulana?
Fulana's the Arabic 'Jane Doe,' the anonymous woman. The truth is, when I started making music back in 2007, it was still unacceptable for women to make music in Saudi Arabia. My mother and brother (my absolute best friend) encouraged me to pursue it, and I told my immediate circle of friends, but no one else. Even now that people know that Fulana is me, the stories that I tell in my songs could be about anyone. It's still a bit too taboo to talk about love and heartache.
I try not to make my music gendered. My audiences welcome men, women and everyone in between. People have come to me after a performance saying, 'Your shows are so inclusive and loving.' I like to rope everyone in, give them a moment of honest emotion. Sometimes they're dancing whilst I'll be crying on stage. I'll get messages from listeners telling me, 'Your song made me feel that I could love again,' or 'I used that song to come out to my parents'.
Where do you draw your musical influences from?
My earliest memories of music are car journeys with mum, listening to chart music and Britney Spears. Anyone who says she's not a good singer can fight me!
I was singing at 13 and obsessed with creating a signature sound that seemed hard to find. I had a hard time expressing myself as a person, saw the world a little differently, and wondered why the songs my friends were listening to didn't speak to me.
'Fulana,' to me, is mostly production, not words. I studied architecture at university, so structure to me is everything. Each instrument to me represents an emotion or a word. When I play a certain instrument, I do this to mimic a word or a name.
I put myself into the production: in producing myself within different sounds, libraries and loops, I started to create sounds that spoke to me.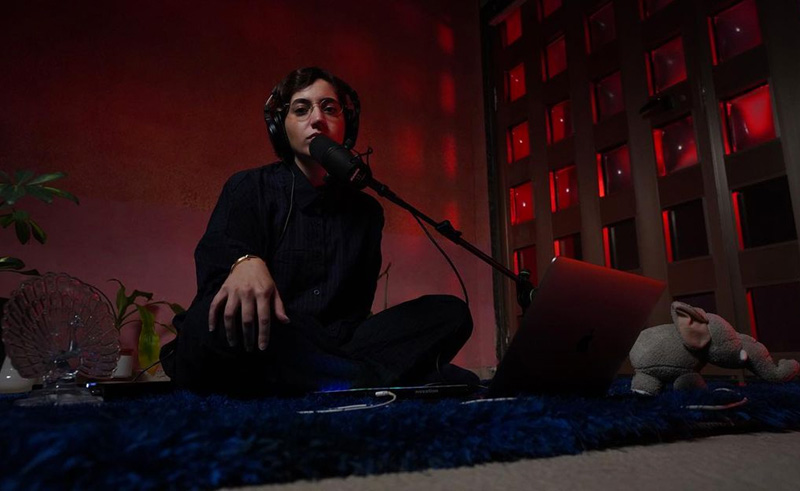 'Trouble' has a super melancholic feel to it. What was the story behind it?
I have bipolar disorder – I was diagnosed in August of last year and it's been a serious journey of dealing with medication. When I'm going through a 'bad' period, it's really hard to snap out of it. My head is a lot louder than it should be.
Music is the most honest I can be with myself. 'Trouble' was a struggle to finish, because it never seemed like it was true enough to the form of emotion in my head: I could see the colour of the sound, but not the shape. The violin was a last-minute addition and I think it saved the song.
It's hard to be 'Fulana' for too many days. As Nadine, I like to laugh. I like stand up comedy. I'm grounded. But moving into Fulana, there's a heaviness to it. I even wear different clothes. Music-making is an arduous task, and I don't make music when I'm happy.
Talk me through your latest release, 'Reprobate'.
It's about someone who is not destined to be loved; a sinner, archetypally 'bad.' Growing up, I felt like that person, I had back luck in love, and I wondered whether I was just destined to be one of those people.
'Reprobate' is one of my proudest achievements. I originally wrote for an album I released in 2015 and it was my favourite track of the collection. So this was an homage to my younger self, to reflect on how far I've come, how I'm more sophisticated in choosing a sound which is something I pride myself on today. The bass is thick and I imagine it's what a sand dune would sound like if it was moving. A feeling that's ancient and extremely grounded, yet light. It took me a while to find an exact sound that feels like you're sinking but floating.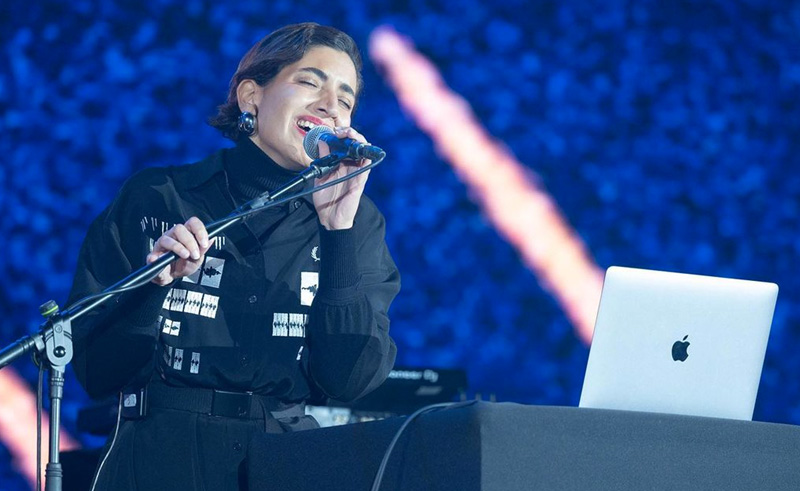 There's lyrical heaviness – "You're losing sleep and I lose my mind."
Yeah, I'm speaking about how I was trying to experiment with a sound that wasn't me. When I signed with Wall of Sound, I had to sign with my friend Husam AlSayed as a band because I was so scared I'd fail on my own. But eventually I phoned up Ahmed Shawly, Founder of Wall of Sound, balling my eyes out. 'Ghosts' was the song that made me go back and do Fulana as an individual. It marked the moment that I realised I can do this by myself.
Tell me a little more about the indie music scene in Saudi Arabia.
In Saudi, you've got the Commission of Music, which focuses on traditional and folkloric music, and MDLBEAST which is interested in DJs, and then other entities like rap, heavy metal and rock. Indie has always been here and now it's growing at an insane rate, faster than any of us saw coming. When I signed with Wall of Sound in late 2020, no one knew what indie music was, but they've been doing a lot to brand it and promote it as a genre.
Among Saudi millennials, there's a sense of boredom with commercial sound. And there's an
intrigue for more unusual sounds. MDLBEAST is helping with that – I was lucky enough to play at the Balad Beast festival.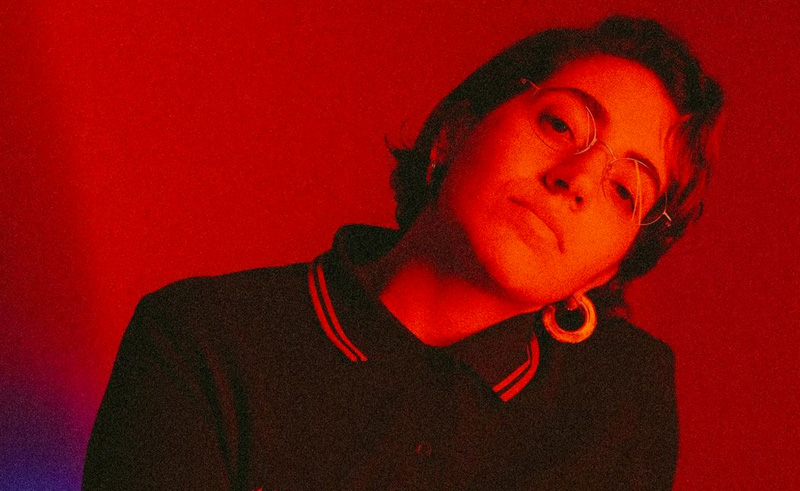 What does indie music mean to you?
I think it's the way that the music is put together that makes it more personal. It's what is truer to them personally than what is happening worldwide. Fulana is heavily inspired by dance music, but it's the method of singing and writing, the structure of the sound, the length, the layers of instruments that may emulate indie.
What's next for Fulana this year?
'Banat Afkar' is my upcoming album. The sounds I've been producing for it are very different. I think I'm constantly falling in love with things that are grander than me. The sounds I'm making now are more earthy – I'm falling in love with sand, water. It's an album about coming back to who you are. I'm scared about how it's going to be received. It's super soft, but we'll still all cry.