'Kesas Atfal Enaharda': The Podcast Telling Egyptian Children's Tales
Crafted for modern childhoods, the 'Kesas Atfal Enaharda' podcast is dedicated to making Arabic content utterly accessible.
In an era where English-language content for children feels like the default, this Egyptian podcast is offering kids a new narrative. Through episodes that link traditional storytelling with modern habits, 'Kesas Atfal Enaharda' is looking to bridge the generational gap that has come between kids and Arabic-language content.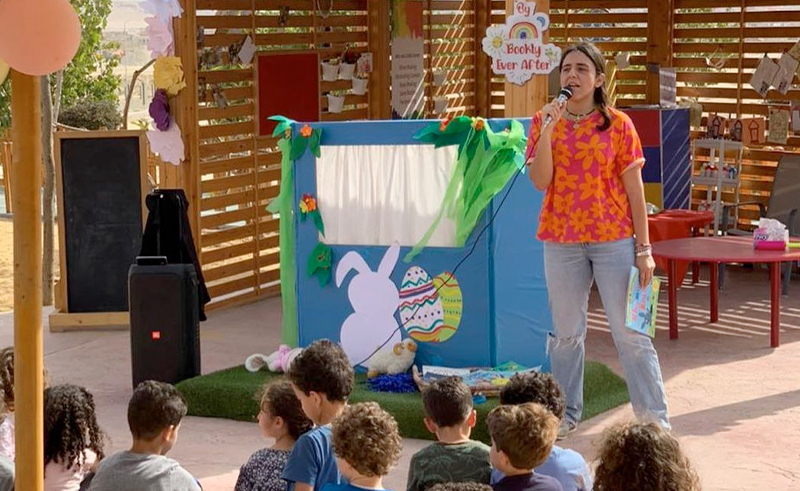 'Kesas Atfal Enaharda' was founded by children's author and illustrator Danny Arafa, Esraa Saleh, Founder of ed-tech platform 'Super Abla', and Nadine Genedy, storyteller and Founder of digital platform Bookly Ever After, who were brought together by an Instagram story.
"Last year I saw my young cousin watching YouTube, and all of the videos appearing for him were extremely bizarre," Arafa tells CairoScene. "Since then a more wholesome platform with healthy kids' content has been on my mind. I saw Nadine share a story on her Instagram contemplating similar thoughts, so I reached out to her and then Esraa joined us as well."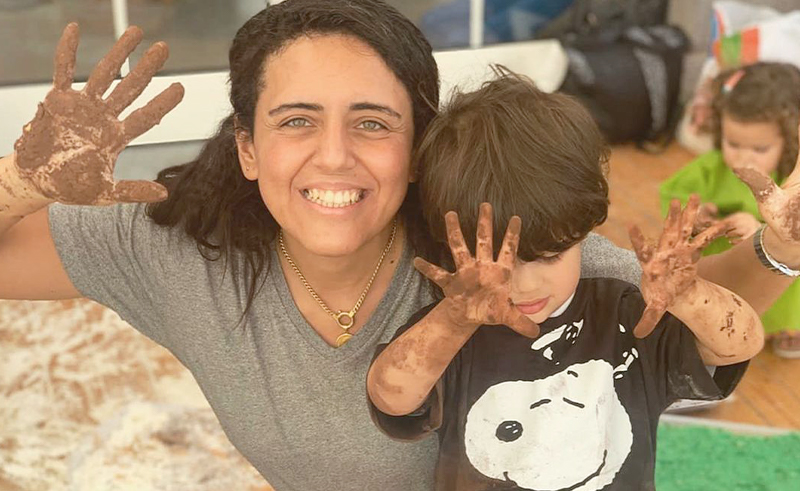 The podcast launched with three short story episodes, combining humour with topics like self-care, body image, conflict resolution, animal rights, and more through accessible language. While younger generations struggle with the complexities of fusha Arabic, the trio intentionally chose to produce the podcast in colloquial Arabic, bringing the language a bit closer to their target audience.
"Using colloquial Arabic was a no-brainer. As an author for children, I've had librarians, teachers and parents talk to me about how much of a difficult time they have with their kids getting them excited about Arabic content because it's all in formal Arabic," Arafa explains.
"This is the generation of reels and TikTok," Saleh adds. "We have to speak to them in their own language."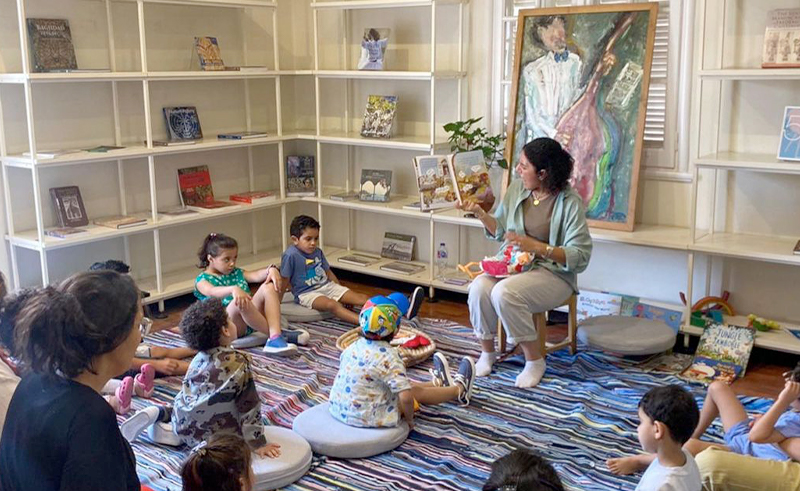 Arafa believes that clinging onto the notion of 'Preserving the Arabic language' in its formal form further alienated audiences. He would rather adapt to the modern use of Arabic, looking at linguistics as a strict mode of communication and prioritising the message. Saleh shares the same sentiment. "Using children's daily vocabulary is the shortest way to end illiteracy and enhance their reading skills," she says. "It's actually highly recommended to use colloquial instead of fusha."
Similarly, the minds behind 'Kesas Atfal Enaharda' prioritise the habits of children when they're creating new episodes for the podcast, choosing to keep each of them no longer than three to five minutes. Entertainment, education and an ongoing conversation between children and parents stand at the core of the newly launched podcast, bringing a fresh perspective on storytelling for young listeners.