This Brutalist Tower in Cairo Evokes Cyberpunk Architecture
If Blade Runner 2049 had been filmed in Egypt, the residential tower would've definitely been referenced.
Cold, raw and controversial. Brutalism shattered design norms with an unapologetic approach to architecture when it emerged in the 1950s, placing an emphasis on material and form without decorative flourishes. In Egypt, the style is present in most if not all housing buildings, with a few standouts like El Mona Tower in Mohandessin.
Its main facade features edgy balconies extending from the building, giving the tower a repetitive shape that resembles a stack of tool boxes. The bare geometry of the El Mona Tower made it popular among the street photographers who found it along their paths, as it provides a striking aesthetic and compelling composition in comparison to typical housing buildings in Cairo.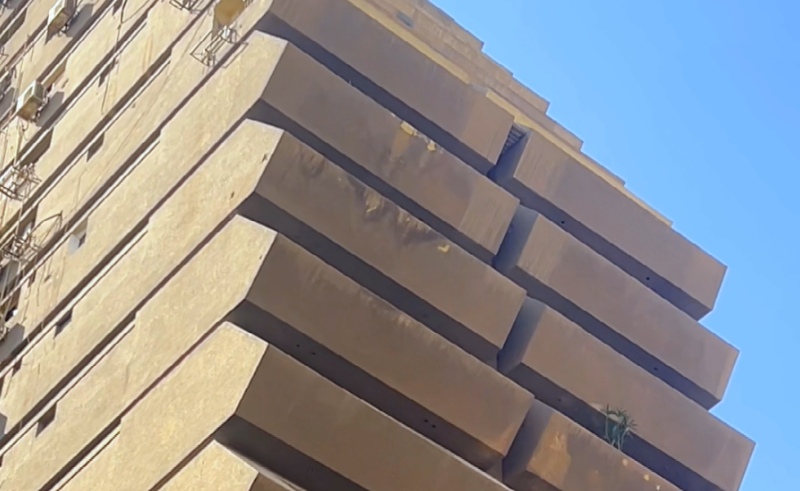 At the peak of its popularity, brutalism was thought to be futuristic and ahead of its time when compared to the smooth and clean look of modernism which came before it. Yet despite these optimistic visions, considering that concrete doesn't really age well, most public buildings that feature brutalism were neglected over time.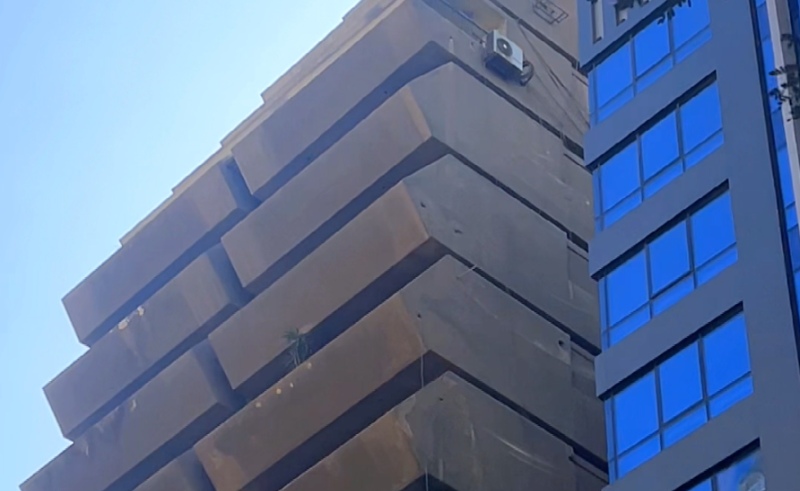 People simply didn't enjoy spending time inside massive concrete spaces. However, the style did provide a blank canvas for post-modernist architects to explore bold and wild shapes. Representing both futurism and abandonment, brutalism became a fitting style for architecture in cyberpunk films, a subgenre of science fiction that often depicts cities as bleak and dystopian urban jungles. After some time, brutalism has become perhaps the most polarising style of architecture; you either hate it or love it.
Video Credit: SceneHome