Studio Five Unveils Floating Pier 88 Restaurant Design in El Gouna
Covered in Brazilian teak wood from the inside and ivory white on the outside, Pier 88 sets sail in 2024.
Come 2024, all eyes will be set on El Gouna, where Cairo-based Studio Five will have completed the design of a floating, yacht-inspired Pier 88 restaurant design in the Red Sea haven. The redesign for the El Gouna branch of Pier 88, which has been in the works for approximately two years, posed a number of challenges. Above all, the new restaurant needed to stay afloat.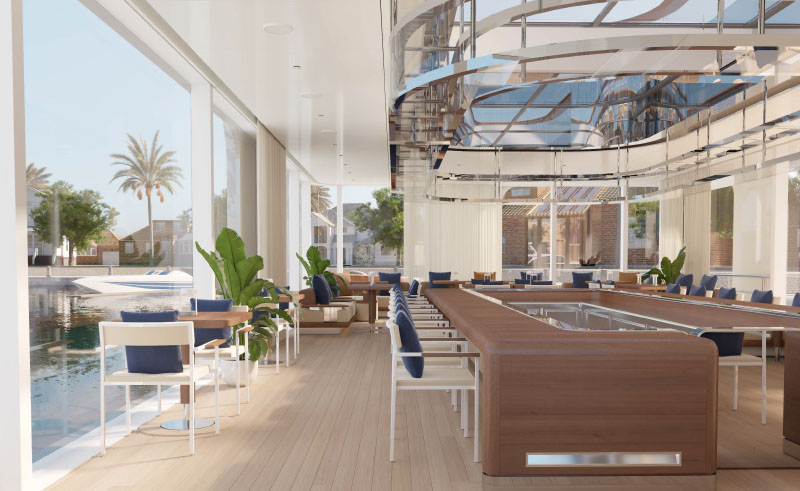 "It's an asymmetrical structure which was quite difficult to balance," Ahmed Tarek, Co-Founder of Studio Five, tells SceneHome.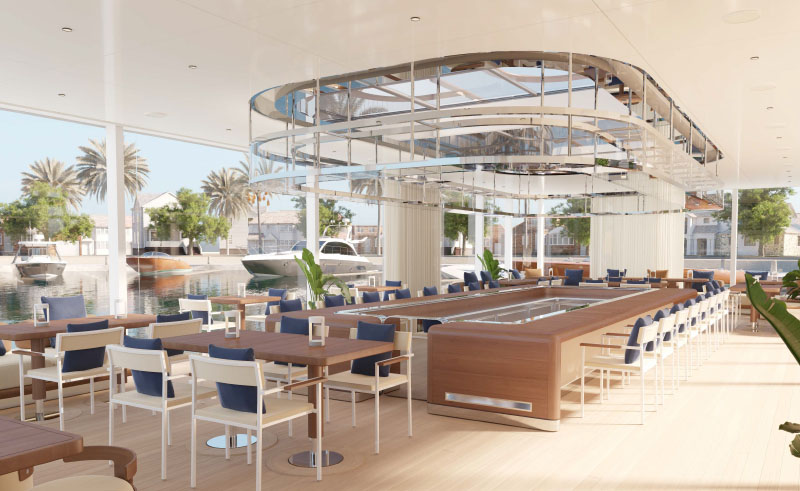 Pier 88 first opened up in El Gouna as a waterfront restaurant, overlooking a functioning marina filled with small boats and yachts. Instead of simply renewing the restaurant, Studio Five thought of disassembling the existing restaurant and building it anew in a manner more fitting with its context. "El Gouna is known for its yachts and that's the only inspiration we needed," Tarek recalls.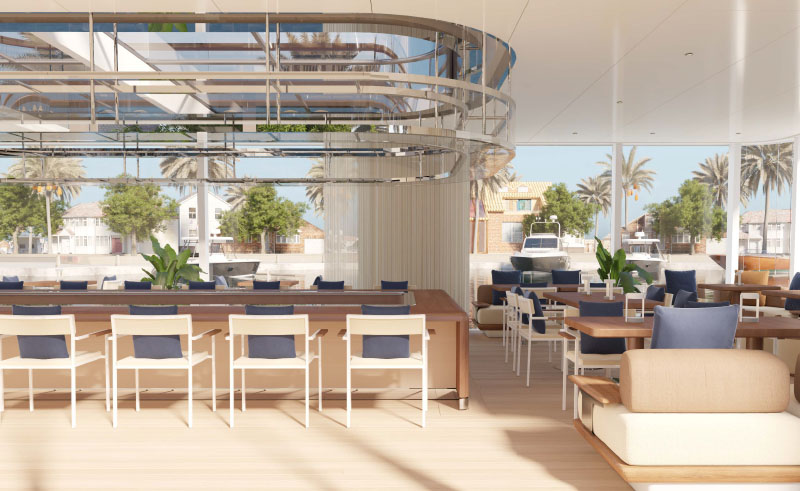 The project spans roughly 200 sqm including a kitchen which was completely removed from the restaurant, extending out to the deck to create an L-shape. By moving the kitchen, the bar became the hero of the space. "A huge part of the Pier 88 experience is at the bar," Tarek explains. "It sits in the heart of the restaurant as the new centre of attention, with a massive skylight hovering above it and showering the interior with natural lighting."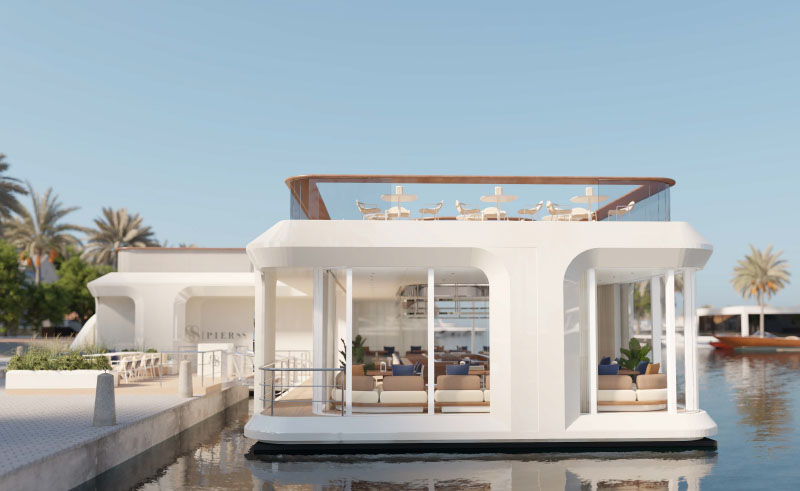 The reimagined bar is surrounded by stated glass openings that run along the restaurant, immersing its guests in the marina. Floating like an ivory white pearl, Pier 88 will feature a rooftop deck that offers a chance to relax on Vondom furniture while enjoying 360-degree views of the Red Sea haven from above.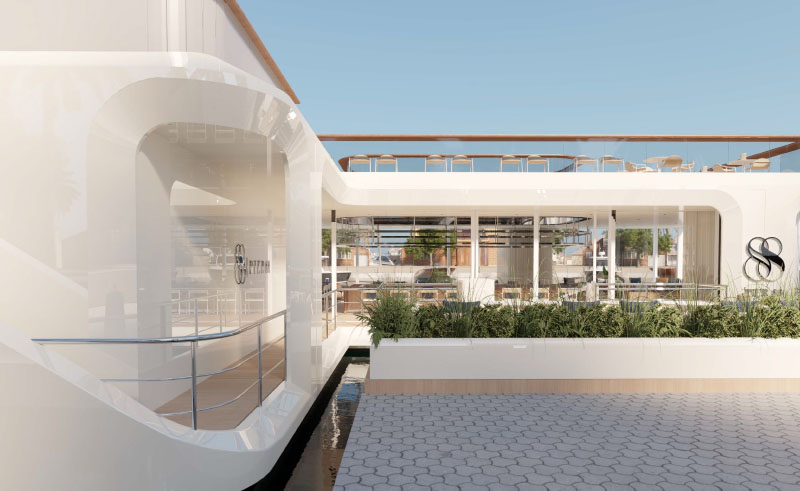 Any seafarer and yacht-lover knows that, aside from maybe size, you judge a boat by its woodwork and carpentry. In Pier 88, Studio Five uses Brazilian teak wood throughout the restaurant to spread a refined feel that complements its serene-stylish ambiance.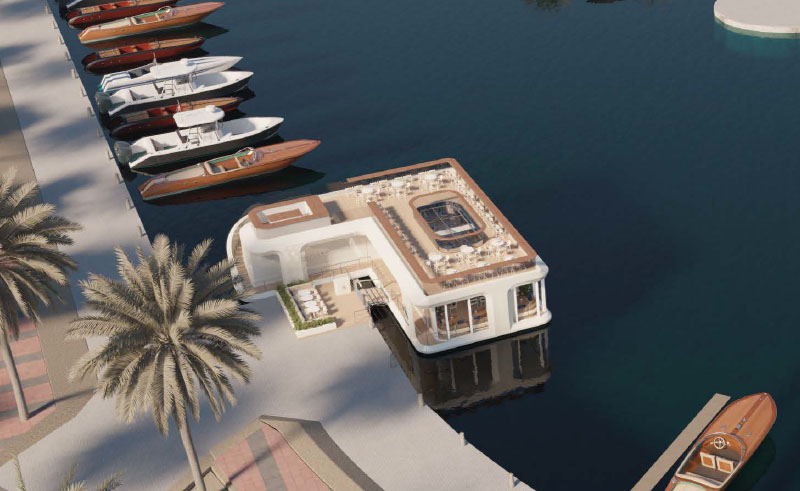 "The lighting design considers different moods, from fine dining to partying, with the exterior lighting reflecting in water," Tarek describes. That being said, natural lighting reigns supreme in Studio Five's design. The aforementioned drenches the interior with daylight before framing the starry night sky.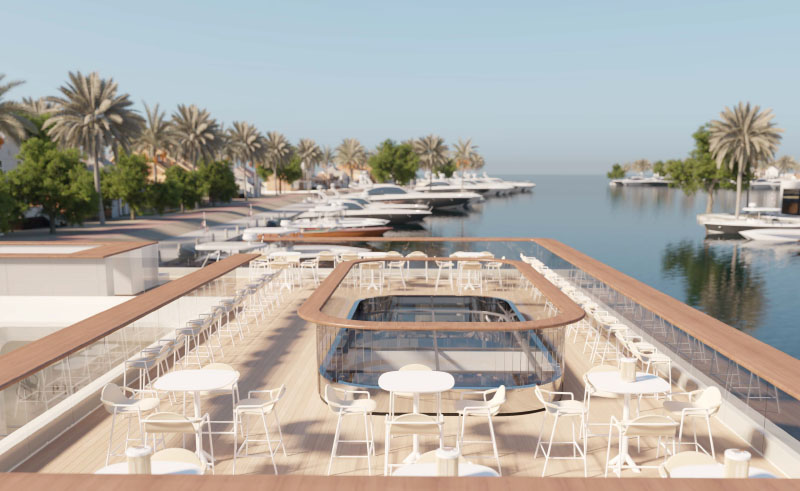 Expected to be completed in 2024, Pier 88 is expected to live up to its reputation as one of Egypt's most innovative fine dining destinations, with a rather ambitious contemporary design approach. A steel pontoon will carry the entire restaurant, with electromechanical systems tucked completely underwater.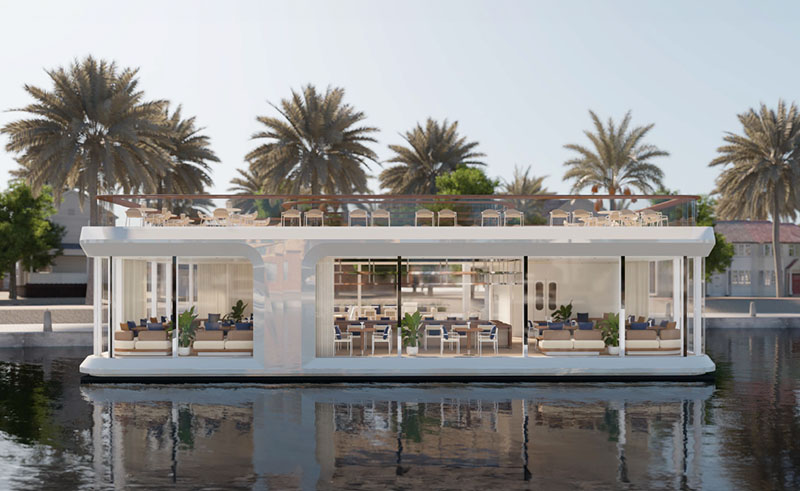 Images Credit: Studio Five