Spotlighting ORA's Journey in Real Estate & Hospitality
A new documentary takes viewers through ORA's rich portfolio, from Egypt to Greece, Grenada, Pakistan, Cyprus, and soon the UAE.
In 2016, Naguib Sawiris, CEO and Chairman of ORA Developments, embarked on a visionary quest, driven by a thirst for unexplored opportunities and a desire to craft extraordinary lifestyle destinations, culminating in the birth of ORA, a powerhouse in the realms of real estate and hospitality. From Egypt to Greece, Grenada to Cyprus, and Pakistan to the United Arab Emirates, ORA's global influence is notable.
Over the years, the renowned developers have taken care to document their journey from a mere idea to an illustrious portfolio spanning the globe, and are finally unveiling the captivating narrative behind their success in a five-episode documentary.
"ORA started with USD 16 million of investment," Mohamed Sheta, Chief Financial Officer at ORA, says. "We now have total assets under management in our consolidated balance sheet of USD 2.5 billion in seven years."
With each destination, ORA Developers demonstrate a masterful understanding of how to create living spaces that not only captivate the senses but also pay homage to the unique beauty of their environments.
Across nations and landscapes, the documentary casts a luminous spotlight on Naguib Sawiris's trailblazing leadership and the indomitable CEOs who have surmounted extraordinary challenges to manifest ORA's grand vision. Exclusive interviews offer glimpses into the very fabric of ORA's distinctive culture—a tapestry woven with collaboration, innovation, and an unwavering dedication to quality. And as the documentary unfolds, tantalising hints about ORA's future expansion plans leave viewers yearning for more, eager to witness the next chapter of their journey.
Get to know some of the developers' most brilliant projects:
Ayia Napa Marina
Ayia Napa, Cyprus
Nestled in Cyprus, Ayia Napa Marina is a prestigious project featuring two brilliant twisted towers that harmonise effortlessly with the stunning coastal environment. The luxury apartments provide breathtaking vistas, while world-class yachting facilities, a thriving commercial village, and fine dining options foster a vibrant community within a secure setting.
Eighteen
Islamabad, Pakistan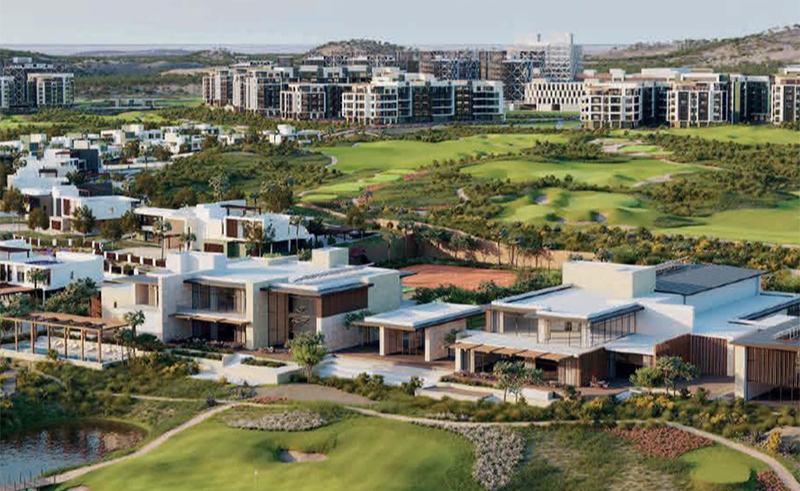 Situated southwest of Islamabad, Eighteen is a multimillion-dollar luxury living development that encompasses an 18-hole golf course, opulent villas, and apartments. Surpassing expectations in sustainability and community development, Eighteen offers a serene sanctuary just ten minutes from the city's International Airport.
Yi Hotel Mykonos
Mykonos, Greece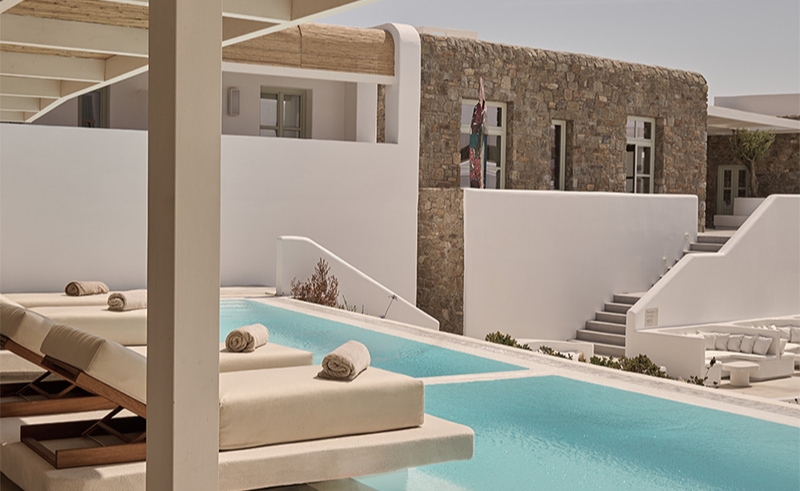 Yi Hotel Mykonos, located near Elia Beach, offers an enchanting escape with sustainability at its core. Drawing inspiration from local Mykonian architecture, the resort comprises 41 guest rooms and suites, a spa alongside a range of fitness facilities, an intimate restaurant dining experience, and a unique resort pool enveloped by guest rooms.
Silversands Mykonos
Mykonos, Greece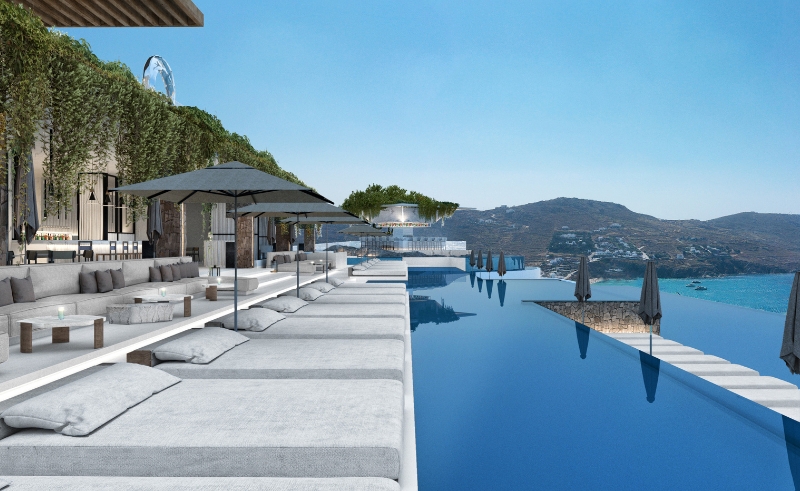 Silversands Mykonos offers a fusion of gracious service, contemporary décor with a Mykonian touch. Whitewashed houses, winding lanes, and stunning sea vistas adorn every corner. Rooted in Cycladic influences, the hotel seamlessly connects to the Aegean Sea. An oasis of gardens, pools, and terraces cascade through the design, creating a lavish retreat.
Silversands Grenada
Grenada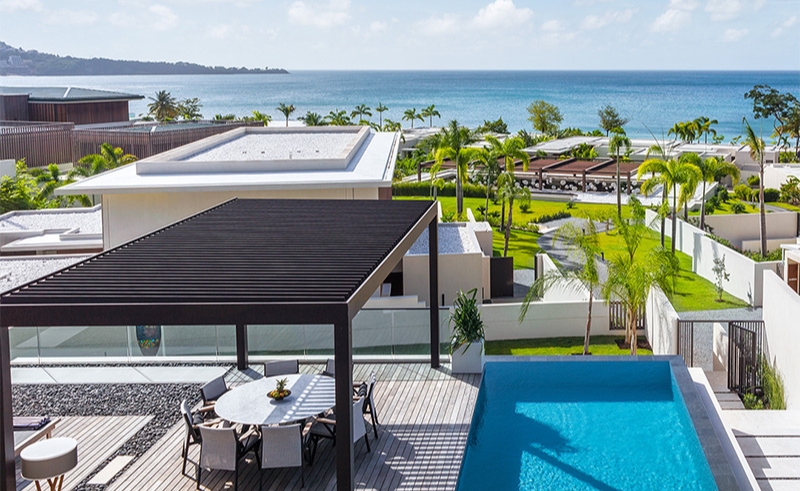 Designed to enhance the beauty of its surroundings, Silversands in Grenada is a luxury destination inspired by nature. This exquisite resort boasts a full-service spa, fitness centre, diverse dining options, and the longest pool in the Caribbean, seamlessly blending opulence with the island's natural splendour.
ZED Developments
Cairo, Egypt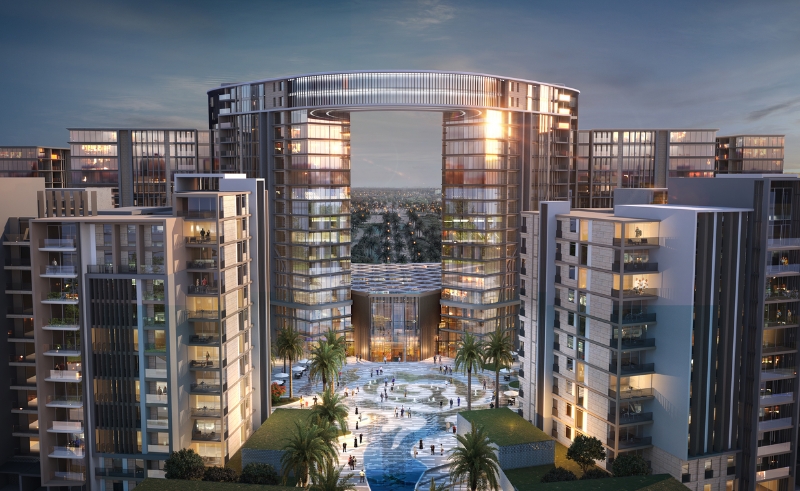 Located in the heart of Sheikh Zayed city, a high-end district to the west of Cairo, ZED Towers pierce the sky, offering luxe residential apartments and ZED Park, a mixed-use, retail and entertainment facility, provide a high-quality living experience amidst Egypt's largest green space.
Meanwhile, strategically positioned near New Cairo, ZED East covers an expansive area with over 50% dedicated to greenery. This residential-led community incorporates retail and office spaces, along with The Club, a state-of-the-art facility offering sporting and hospitality amenities.
Silversands North Coast
North Coast, Egypt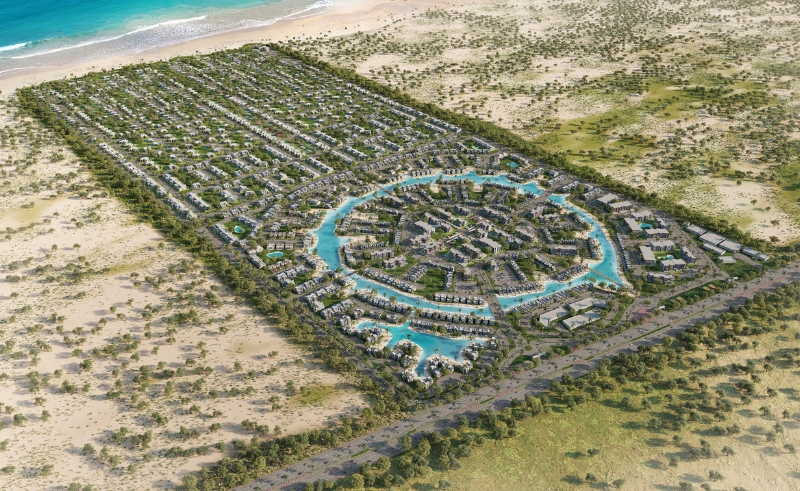 Egypt's interpretation of the Mediterranean spirit, Silversands North Coast presents a pristine beachfront, featuring villas, townhouses, chalets and apartments. The development boasts a wide range of entertainment options, including a clubhouse, sports facilities, open-air cinema, and dining venues.
Solana
Cairo, Egypt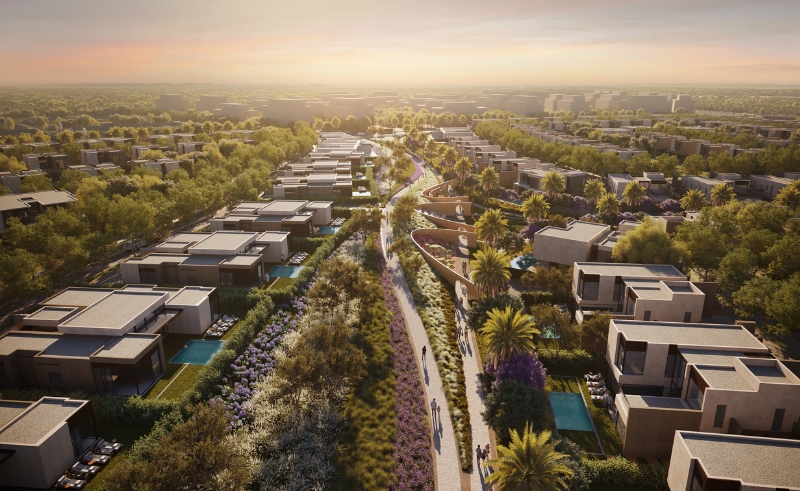 Located in the upscale New Zayed area, Solana encompasses a vast land area and features high-quality residential units, a football club, a clubhouse, dedicated bike and running lanes, a spa, and more. The development is thoughtfully designed to maximise natural light and provide a vibrant living experience.
Pyramid Hills
Giza, Egypt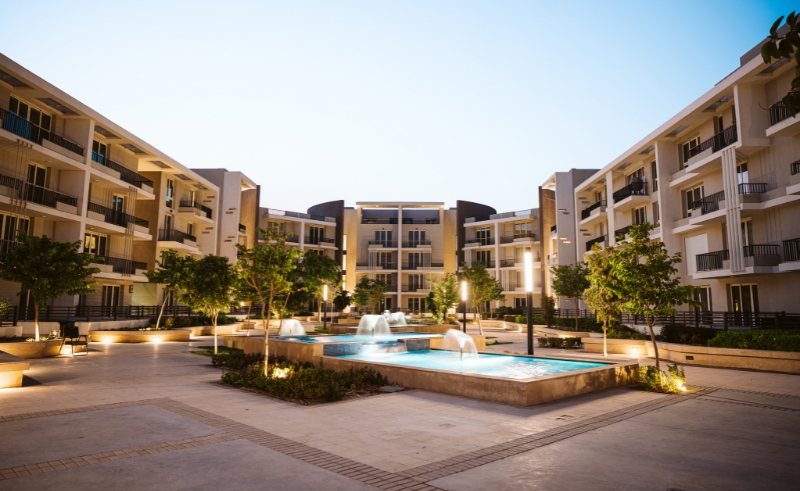 Nestled near the Great Pyramids of Egypt, Pyramid Hills offers stunning views of the city with convenient access to Sheikh Zayed. The ongoing construction of the Pyramid Hills West Gate will introduce 20 additional twin and townhouses to the prestigious development.
Future UAE Project
Ghantoot, Abu Dhabi
ORA's upcoming venture in partnership with Q Holding aims to create a smart and sustainable city of the future in Ghantoot, Abu Dhabi. Encompassing an impressive 20 million square metres, this development will bridge the gap between Dubai and Abu Dhabi. It envisions an upscale live-work-play community, featuring world-class amenities, opulent residences, and a beautiful waterfront location.