Rasm Misr: Drawing Egypt's Heritage Sites to Resist & Remember
Founded in 2018, the 'Rasm Misr' collective is capturing and painting histories on the brink of erasure with just a sketchbook.
In the face of decay and the risk of collective obscurity, grassroots initiative 'Rasm Misr' embarked on a tour of Egypt's lesser-known heritage sites and artefacts. Founded in 2018, the collective is capturing and painting histories on the brink of erasure with just a sketchbook.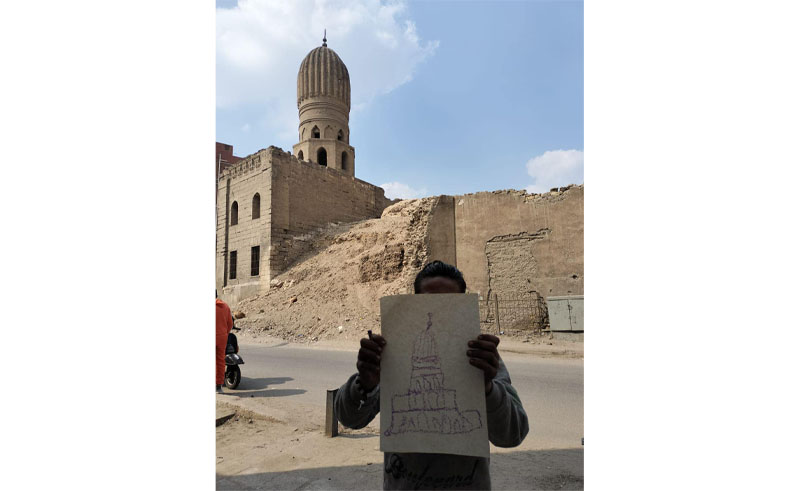 'Rasm Misr' was founded by Arts Education professor Dr. Mohamed Hamdy, whose passion for the history of Egyptian art led him to miniature tours with his students. At sites brimming with history, Hamdy and his students would converse, draw, paint and photograph in an effort to document their visits.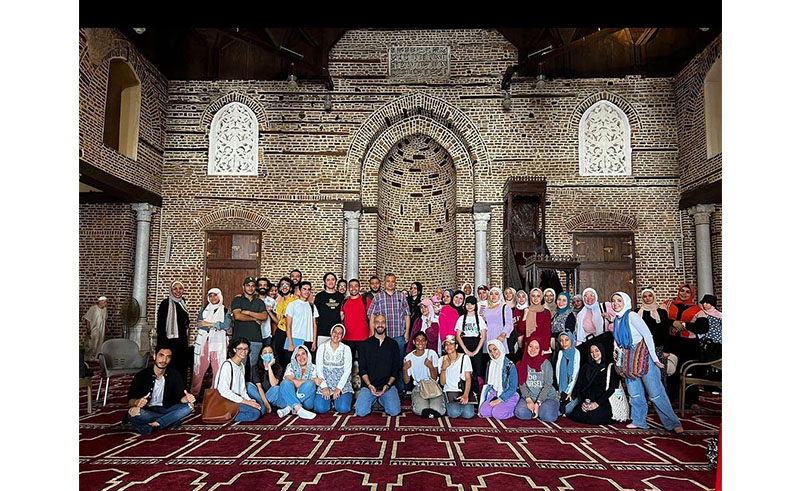 Eventually, the group grew and took their presence to social media where they would produce short documentaries of their tours, which are free and open to the public. "Rasm Misr started out as just me and a group of 15 students, now some of our tours reach up to 100 people from different backgrounds and age groups," Hamdy tells SceneHome.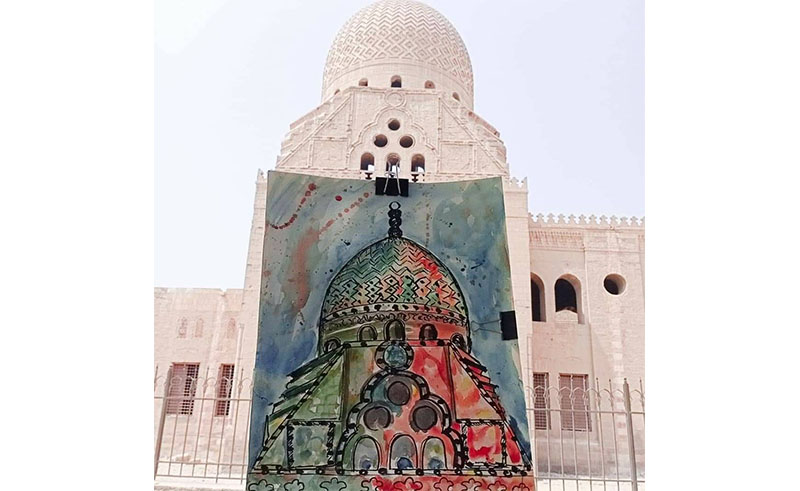 From the story behind Galaleldin El Ostadar's school which was established to teach the Islamic school of Hanafism, to the oldest Christian graveyards in Egypt in Old Cairo, the group's visits uncover the layered stories of Egyptian history, intentionally focusing on 'informal histories'.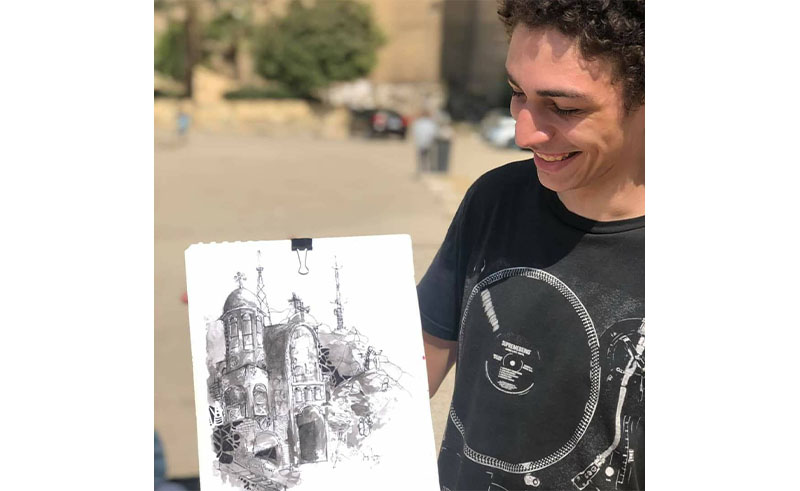 Their latest tour to Cairo's City of the Dead in Old Cairo was titled 'Tale'a Ezala', and brought in an unprecedented number of visitors, which Hamdy couldn't even estimate. During the tour, dozens visited the Imam El Shafie Mausoleum and, using their art, attempted to reinterpret stories of the past through a current social reality.
Whether it's imagining a setting where the City of the Dead's corpses would rise or a mystical relationship between the neighbourhood's alive and dead inhabitants, the group took their visit a step further than documentation, as Hamdy always aims for his tours. "I'm much more concerned about what you don't read in history books, the stories pushed to the margins. The history of the people's cultural and social lives, the anecdotes and oral histories (el tareekh el shaabi)," Hamdy explains.
This volunteer effort to Hamdy is driven by a wider interest in reimagining heritage and bringing it closer to the public and viewing it from a contemporary perspective. He explains how, for example, the beginning of his tour would be inspired by a sentence from a popular Egyptian television show, or a phrase often overlooked in conversation but actually dates back centuries.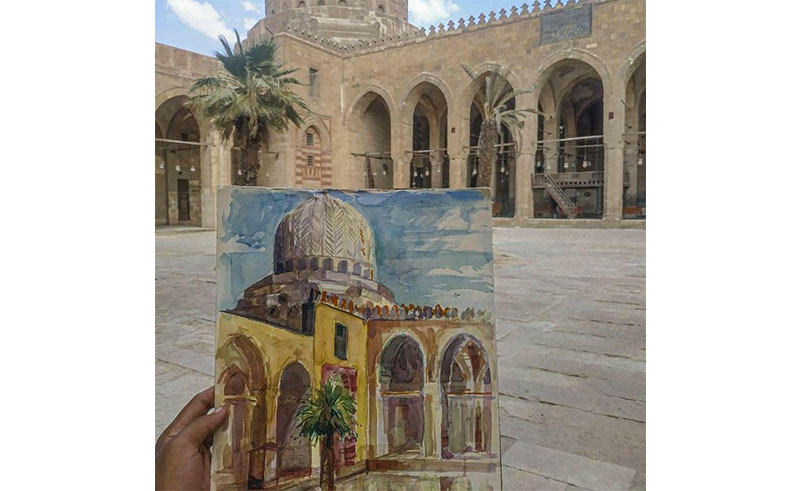 "Egyptian youth are misunderstood, we always think they're uninterested in history but the truth is they haven't been given a chance to engage with it in their own way," Hamdy says. The 'Rasm Misr' tours to him are living proof of this interest. "We've had students bringing their parents and local residents cancelling plans to join us and learn about their neighbourhoods."
The culmination of the tours results in an annual exhibition of the pieces produced on-site, where Hamdy and the Faculty of Arts Education students display their work at Helwan University. However 'Rasm Misr' plans to stay open to everyone, not just practising artists, and eventually Hamdy hopes they can venture into other governorates.
The founder says, "We welcome all artists without any qualifications to reimagine heritage with us, to draw, paint, photograph or just listen."