Opening Mahinaz El Messiry's Treasure Trove of Heritage Designs
Interior and product designer Mahinaz El Messiry has been exhibiting her Egyptian heritage-inspired home accessories all over Europe and her most recent work revisits Ancient Egypt.
While many designers are inspired by Egyptian heritage, interior designer Mahinaz El Messiry takes it to another level, embodying its many meditations by including its aesthetics in everything she does, even her outfits - an inclination that led to her work being displayed at the Louvre.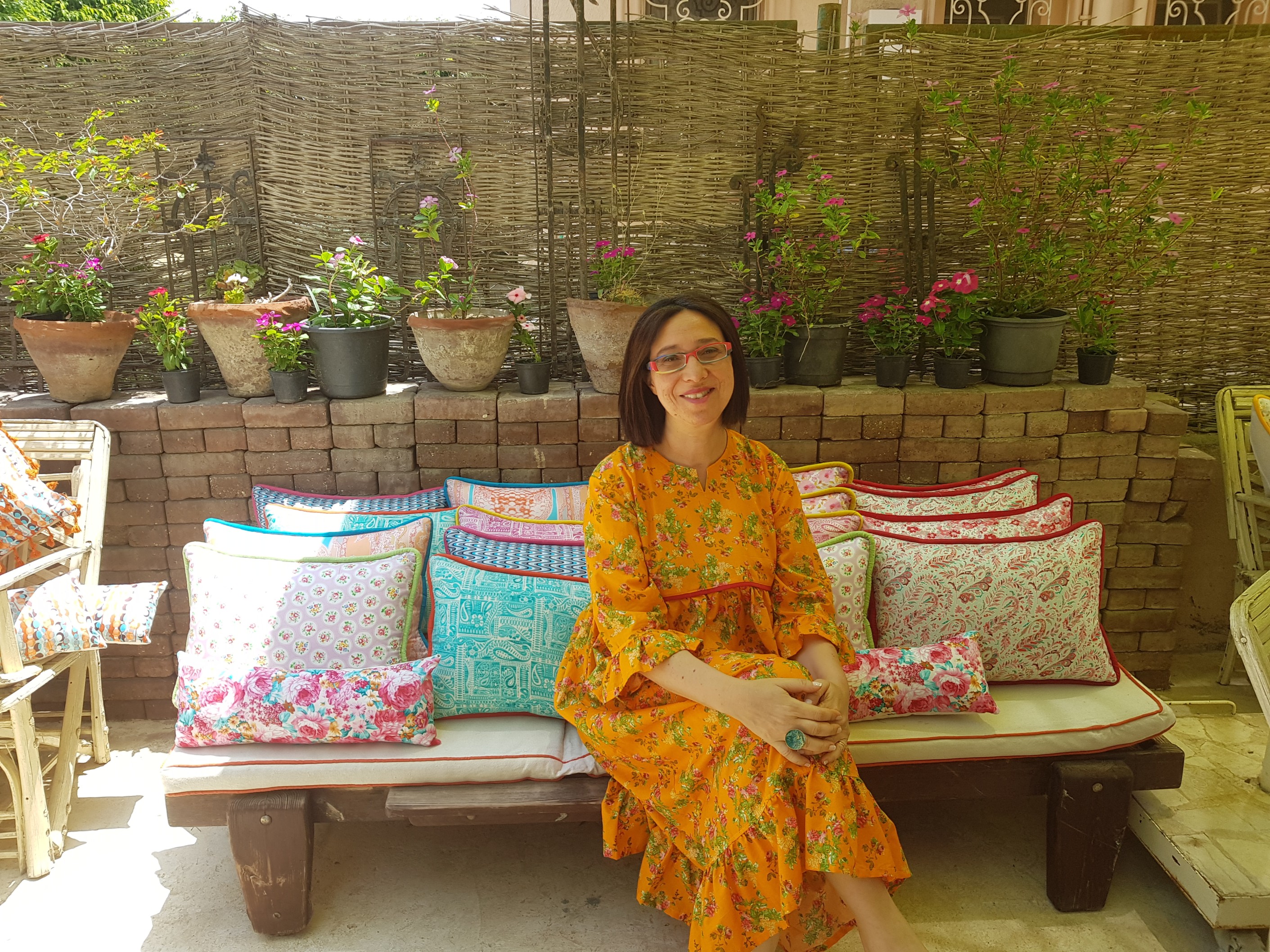 "Understanding our heritage could make us the richest designers in the world," El Messiry tells #SceneHome. Having studied interior and product design in France, followed by the history of art at Ecole du Louvre, El Messiry moved back to Egypt in 2001 and noticed that heritage wasn't as intertwined with culture as it is in other countries. "It felt like people were associating heritage with old school."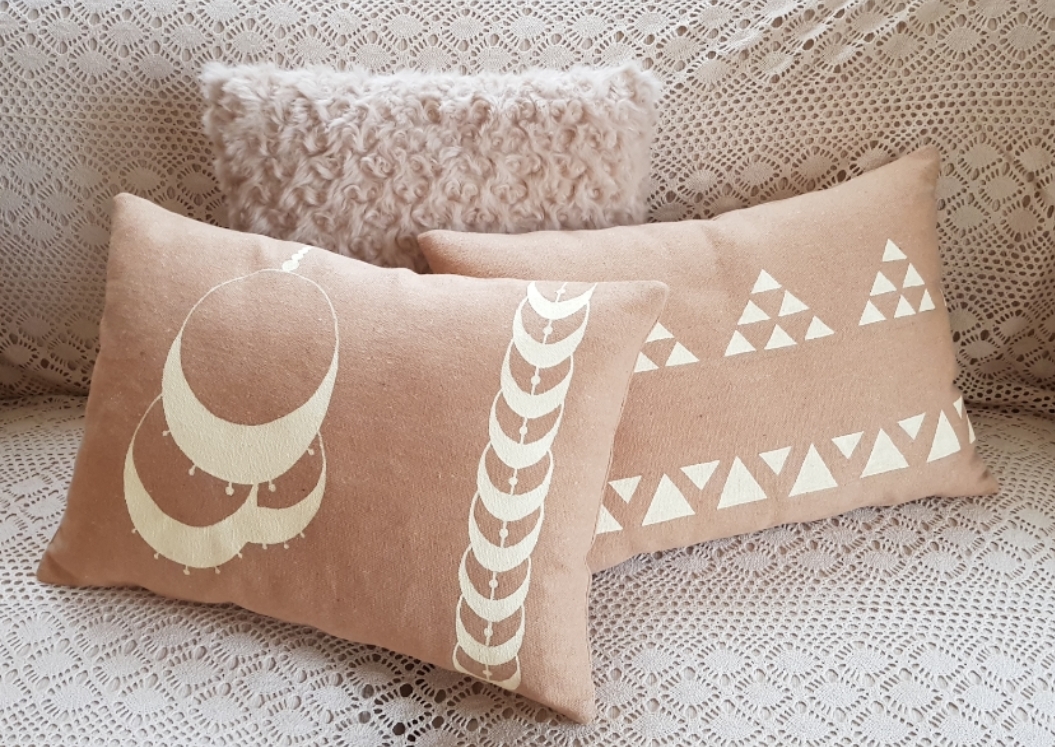 El Messiry decided to give traditions the room to shine in classical collections that are followed by her modern reinterpretations the following year. For example, when she applied Nubian iconography in her Nubia Collection, and then dug deeper into their composition in the Nubia Modern Collection.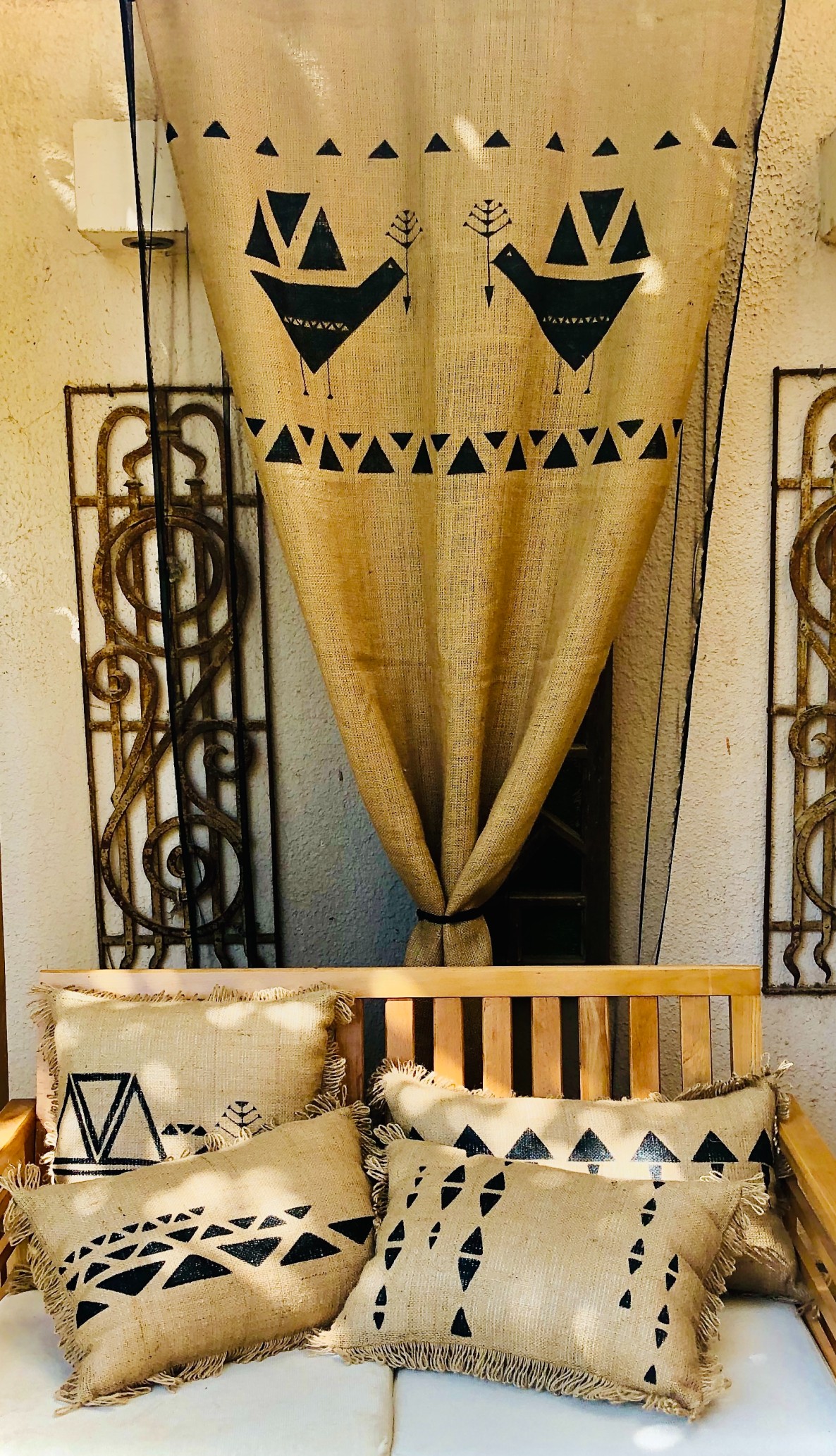 The designer's commitment to rediscovering Egypt's cultures would lead her to spend months in Siwa, visiting locals to make sure that the products reflected their essence. The Siwa Collection had embroidery hued with the colours of dates, an attention to detail which extended to her various outfits.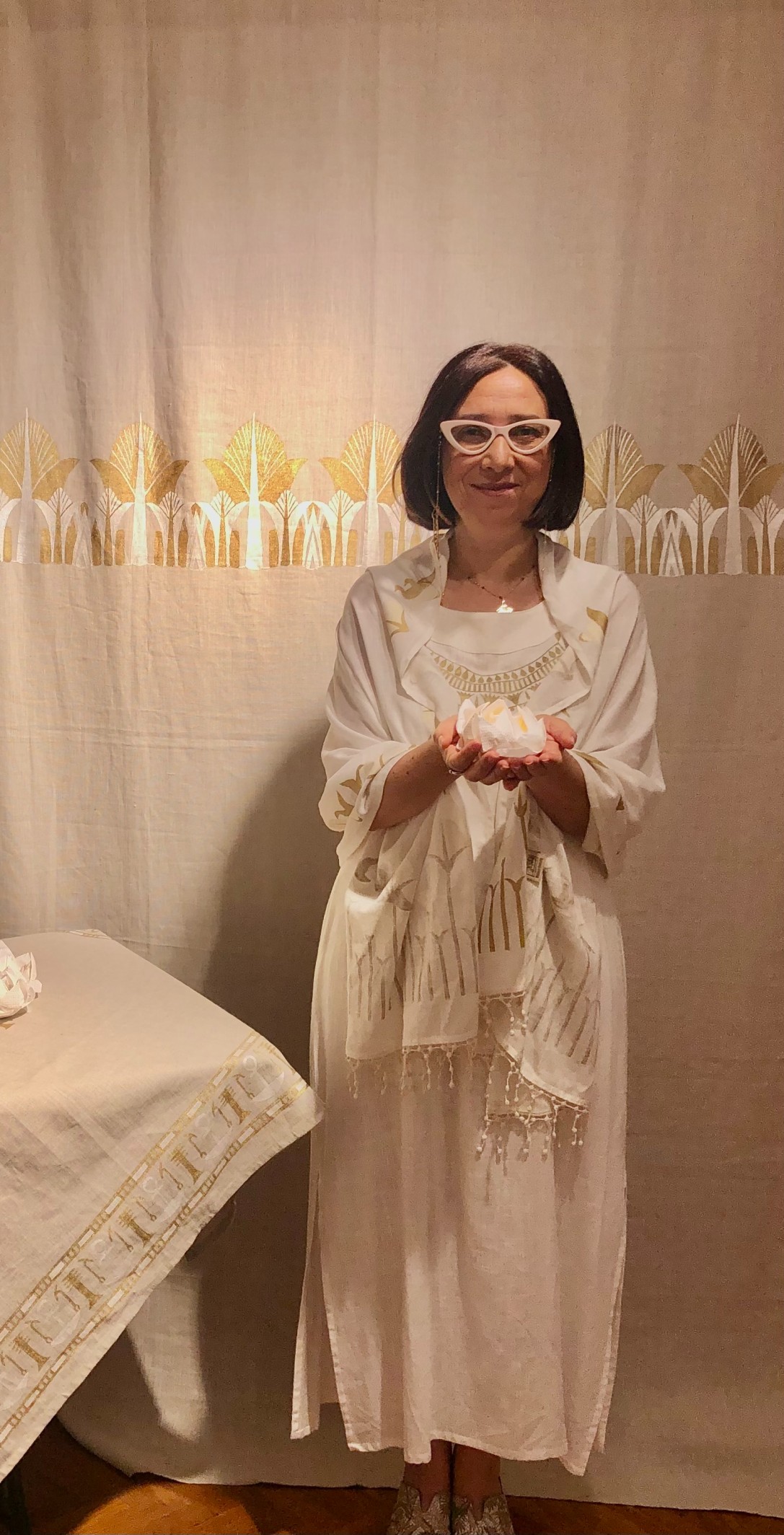 "People would stop me at the Maison d'objet exhibition and ask me about my outfits. I was having a Coco Chanel moment," she recalls of her time in Paris. Another exhibition organised by UNESCO requested for her Nubian collection to be displayed. El Messiry's most recent collection was classical Ancient Egyptian, and was displayed at a residential compound in Sakkara belonging to Ramses Wissa Wassef Art Center - drawing officials from the Grand Egyptian Museum and the Ministry of Tourism and Antiquities.
"What makes Ancient Egypt timeless is the sheer amount of documentation. It's a civilisation that was elegant and graceful," El Messiry says.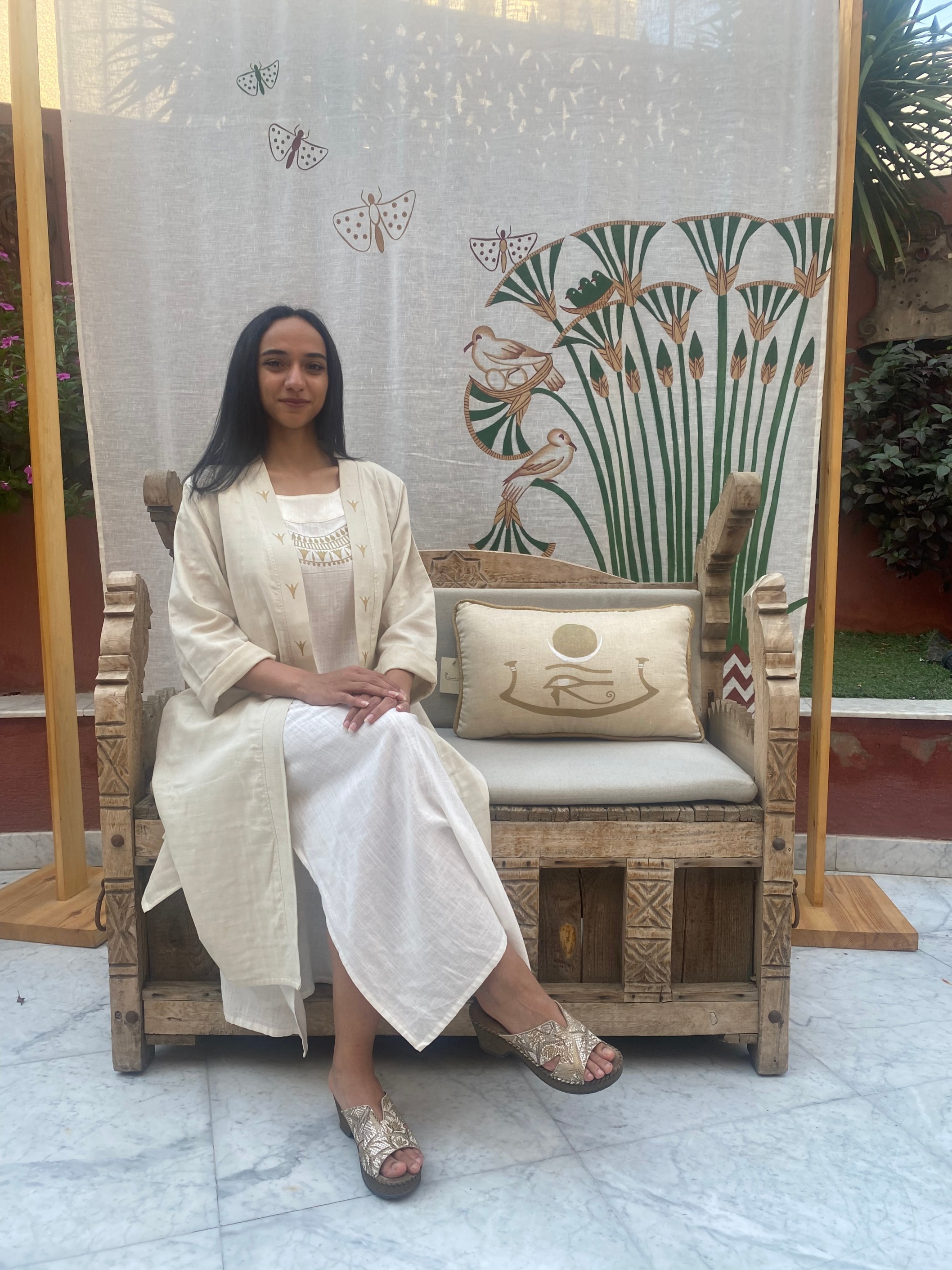 The exhibition was arranged to feel like a museum as each piece came with its explanation. El Messiry invited a ballerina to perform Ancient Egyptian dances to connect attendees with the past.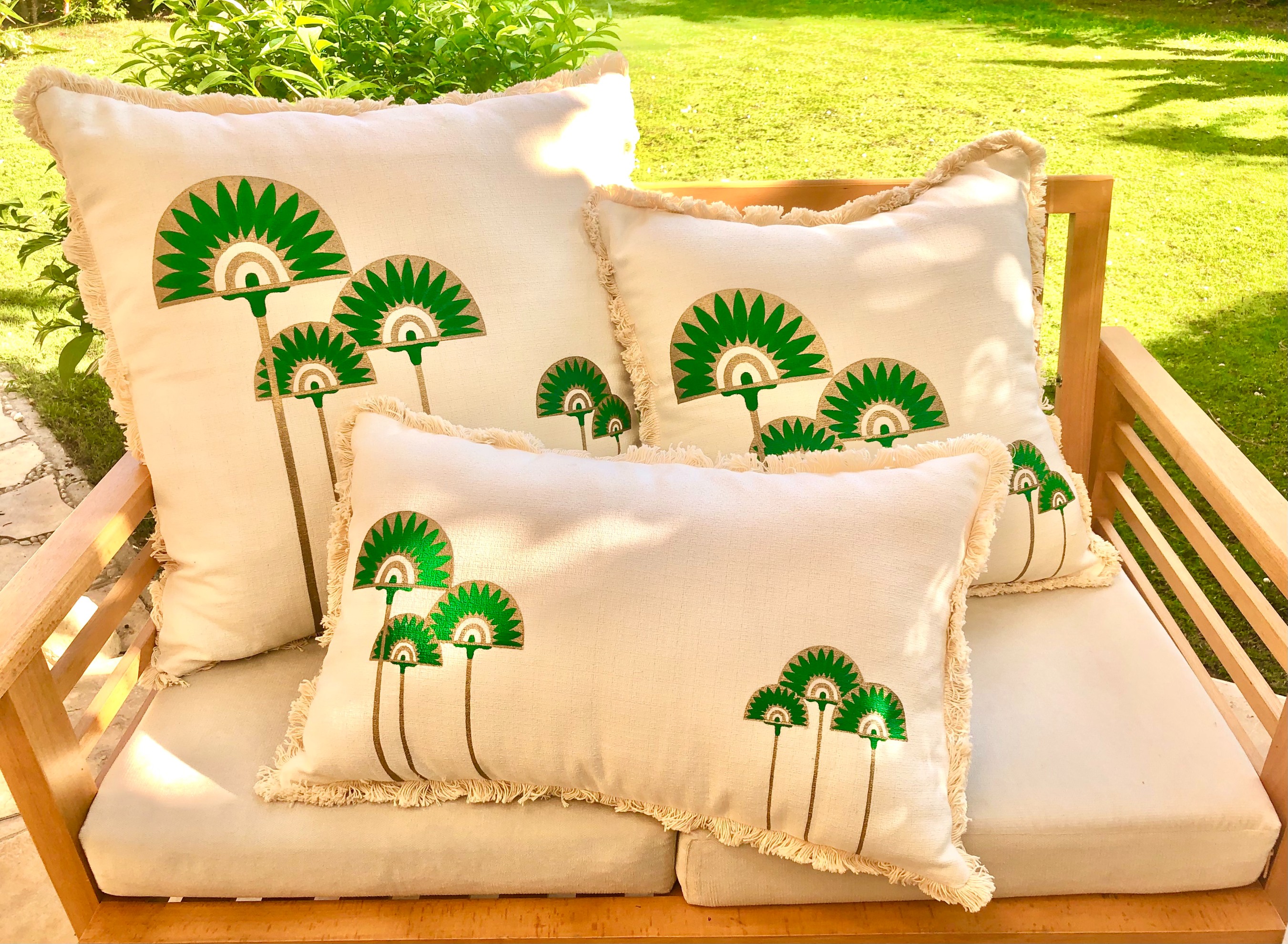 "We can only claim that we are proud of our heritage if we are willing to educate ourselves about it," she adds. "I took some of the motifs and removed them from their surroundings so that people can admire their proportions and get the idea behind them. People avoid Ancient Egyptian art because it can feel overwhelming."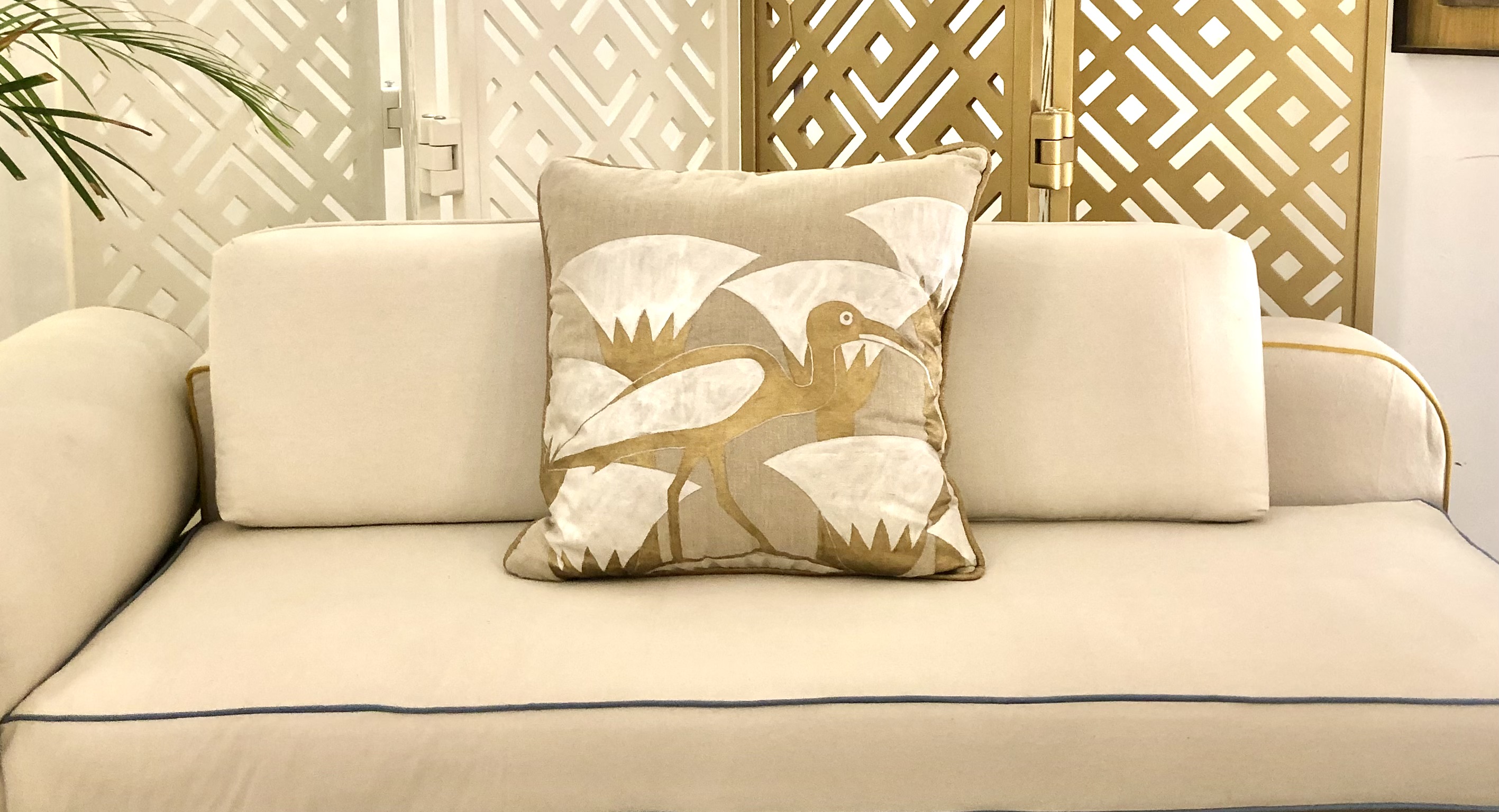 Lotus flowers are depicted differently between the Old, Middle and New Kingdoms, and El Messiry made sure to convey that on her cushions. Which features El Messiry's favoured animal, the Ibis. "One of the most beautiful scenes I've seen depicts an Ibis in a field of Lotus. Ancient Egyptians drew them with proportions that blend seamlessly."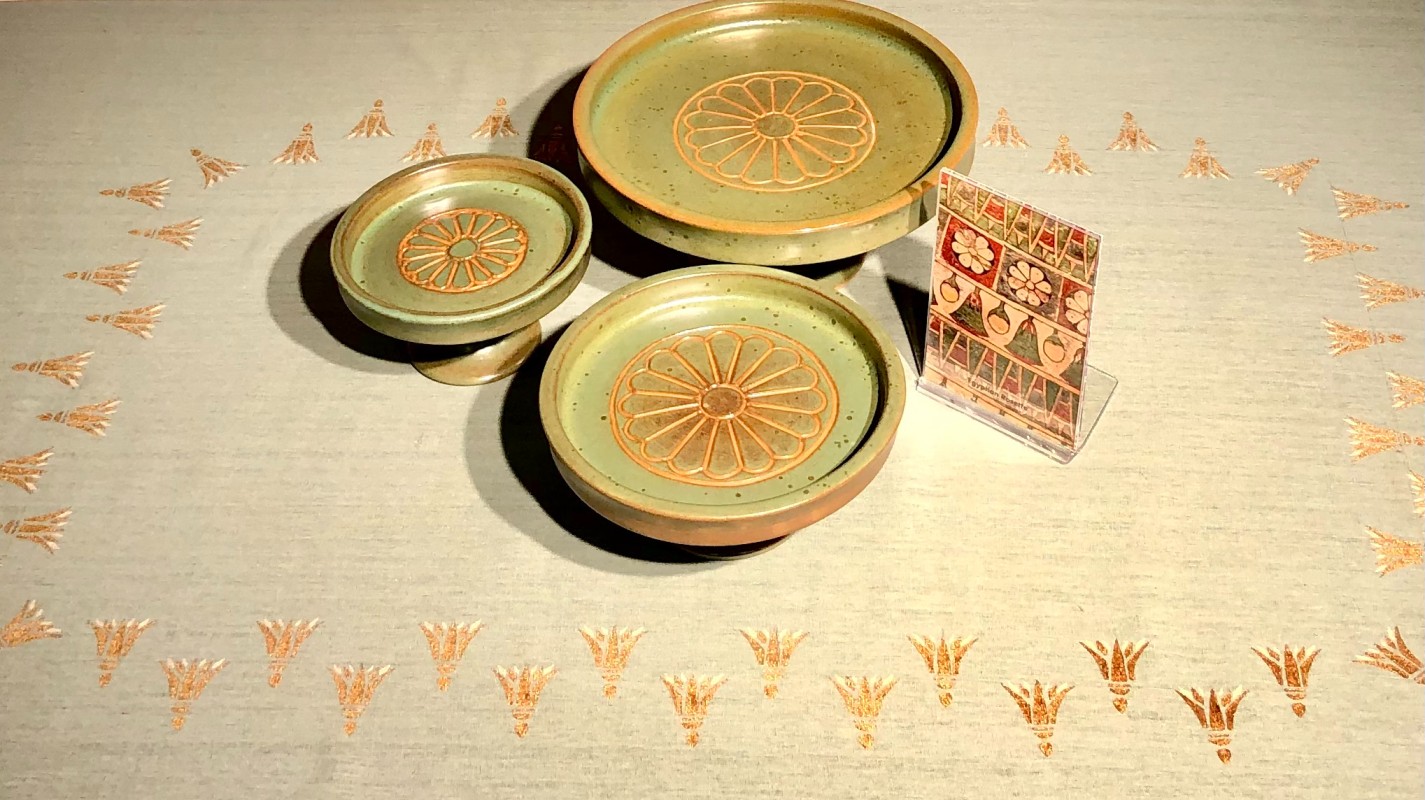 "People assume that the designs are printed, but everything in the collection is hand painted with some taking five days to complete," she continues, referring to pottery with Rosetta designs – a common element of Ancient Egyptian tableware – placed on tablecloth with lotus designs. "I wanted to ensure that home essentials are covered by adding motifs to towels and bedsheets."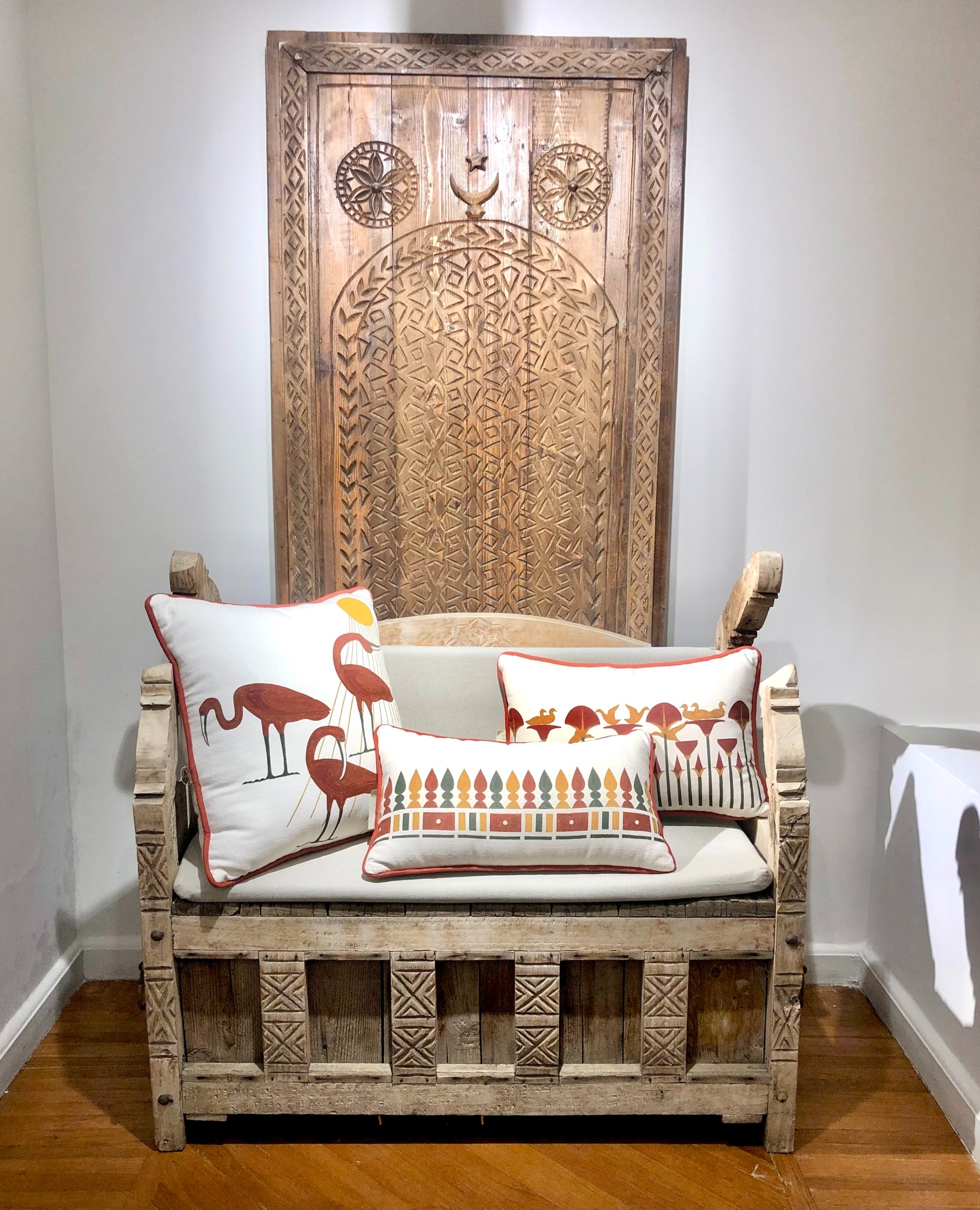 Curtains feature emerald green Papyrus with butterflies which are beautifully drawn by Ancient Egyptians yet are uncommonly associated with the civilisation. A glimpse of next year's collection is offered in cushions with a colour palette inspired by the Temple of Hatshepsut, in homage to one of the most successful rulers of Egypt and a source of inspiration for the designer.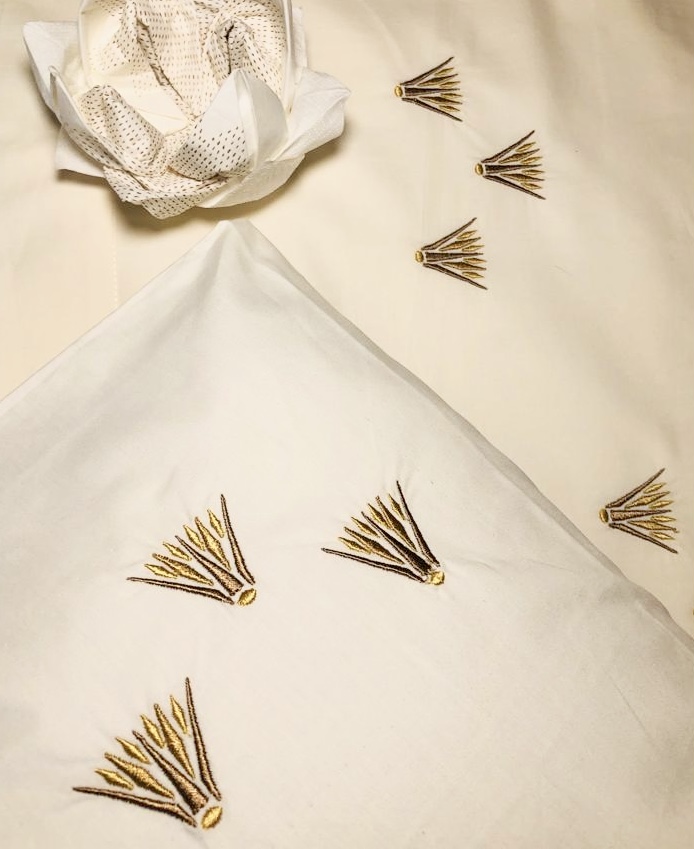 "We're living in a parallel world where we see the folklore but don't understand it," El Messiry adds. "I'm starting to hear people listen to the Hymn of Isis, there's still a lot more to do but I feel like there's hope in the culture coming back."
As for the fashion collection, its items range from white to off-white with cuts inspired by ancient attire. Necklaces are stitched in the dresses and then painted, with cardigans featuring Lotus flowers and the Eye of Horus. For the past 15 years El Messiry has been wearing her designs, using scarves to continue the progression cycle of papyrus which she illustrates on this collection's bedsheets. She will continue to do so during her upcoming tour to the USA, where she'll continue reconnecting the world with Egyptian heritage through her enlightening designs.