L'Esilio: Sunny Solitude in This Conceptual CGI Design
This Egyptian architect designed a cinematic set inspired by poetry describing music as a refuge from loneliness.
There's an overlap between the worlds of design and cinema, conceptual visualisations often rest in the middle, presenting art, architecture and design through a cinematic lens. Ahmed El-Khouli, an Egyptian architect and CG artist, has been creating conceptual projects themed around film, poetry, location, and materials, and in the conceptual design 'L'Esilio', it was the tunes of solitude.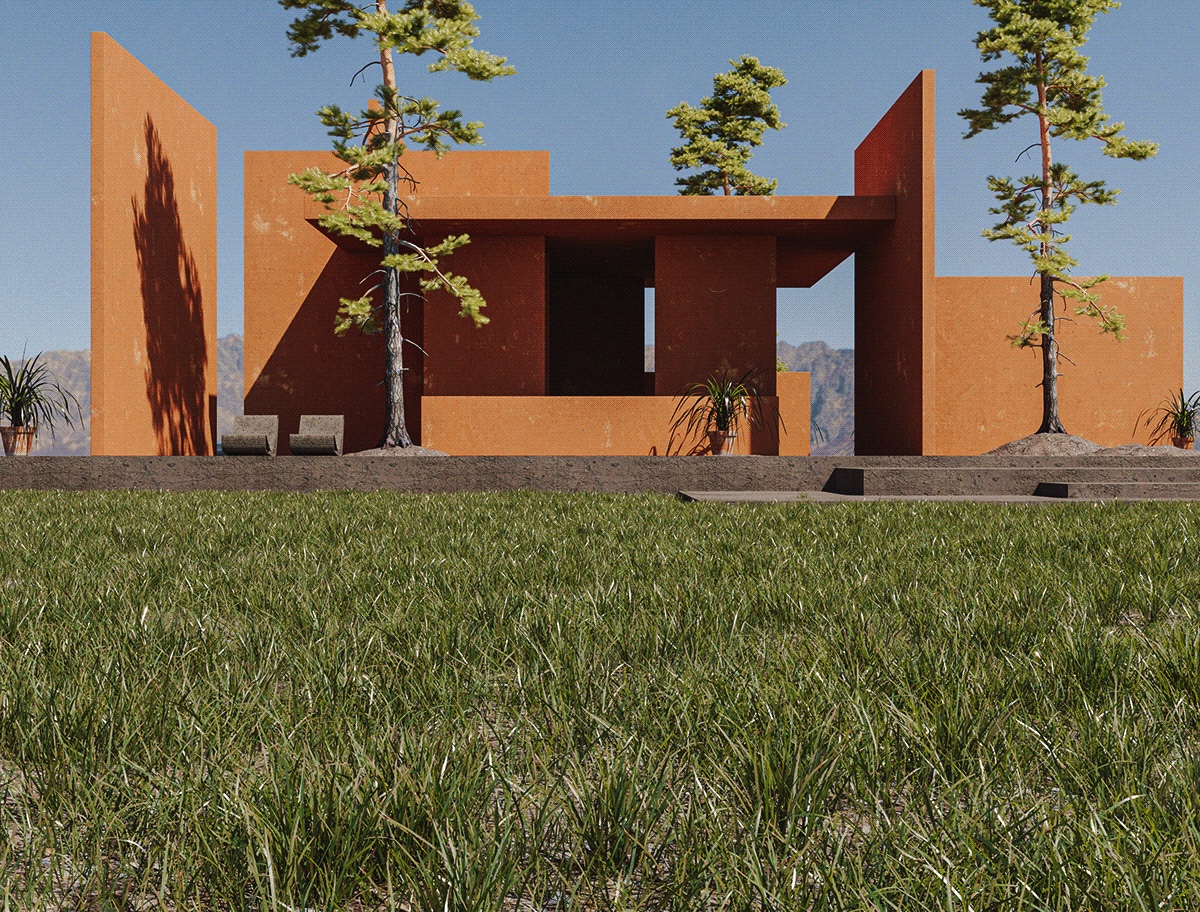 From earthy family homes and Quentin Terrantino-inspired scenery, to the bright yet empty scenes in L'Esilio, El-Khouli evokes distinct emotions derived from their theme through digital recreation. Here, linear forms are spread out, never enclosing one another. This creates open scenery blending the minimal architecture with its surroundings, almost calling for company. Corners reflect the notion of solitude and are covered along with the rest of the design in a terracotta hue.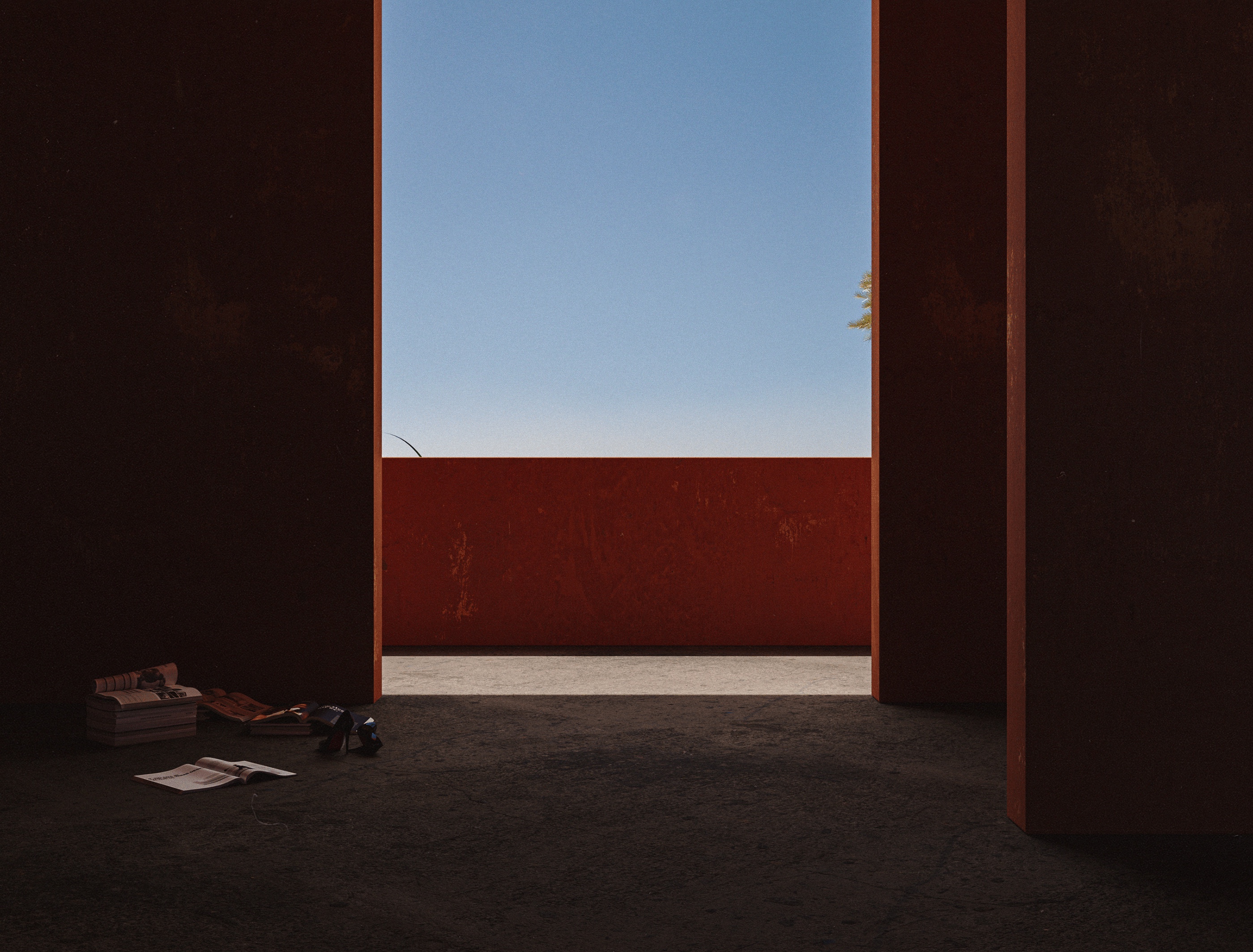 Despite depicting a bright and colourful set, L'Esilio's scenery is left empty with items sporadically placed. The design was inspired when El-Khouli came across a literary quote on loneliness and music by American memoirist, poet and civil rights activist, Maya Angelou. "Music was my refuge. I could crawl into the space between the notes and curl my back to loneliness."