Downtown Cairo's Iconic Cinema Radio Gets Gorgeous Gatsby-esque Revamp
Egyptian architect Hassan Abouseda has drawn on the Art Deco stylings of early 20th century New York and Paris to revive the once iconic landmark.
During Egypt's Golden Age, a period of arts and culture fondly remembered not just in Egypt but throughout Africa and the Middle East, Cinema Radio was seen as one of the focal points of Downtown Cairo - the place to be, if you will. The place where all the stars and icons and divas gathered, where Om Kalthoum graced the stage and its major movie premieres became the talk of the town. With its bold Art Deco exteriors, it was impossible to mistake it for anything else.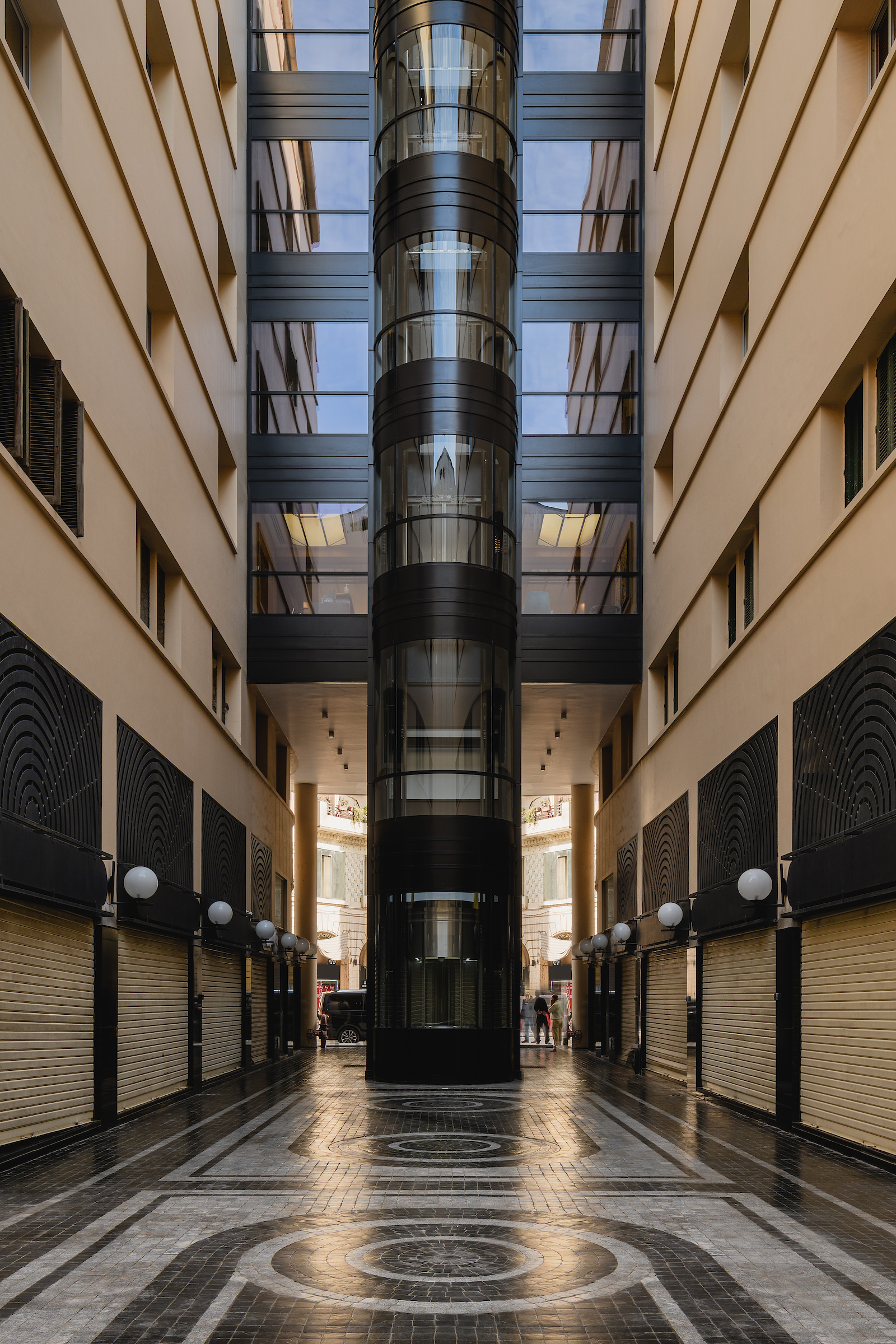 As the Golden Age faded, however, so did Cinema Radio's prestige. Its extravagant geometric shapes, upon which its name has been written in large red Arabic and French script, became another part of Cairo's ever-growing cityscape, fading into the scenery with the rest of Downtown's historic buildings.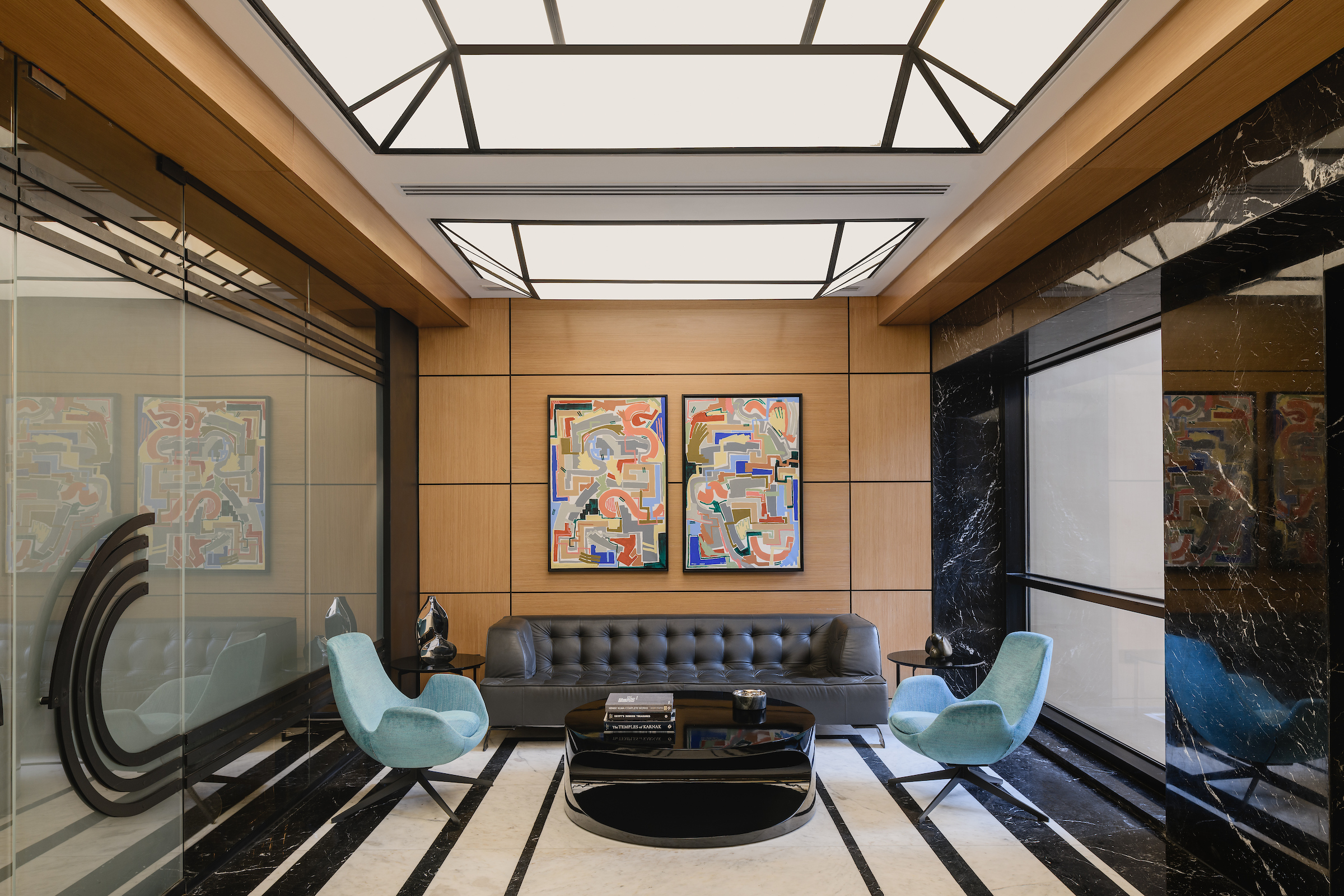 That's not where its story ends, though. As part of their mission to revive the cultural spirit that once defined Downtown Cairo, Al Ismaelia Real Estate Investment Company sought to restore the one iconic building, transforming it into a modern complex while preserving a sense of the cultural zeitgeist that formed it. To accomplish this, they contacted Hassan Abouseda Architects, a local firm tasked with reworking the shopping arcades, the façade of the building as a whole, and the office building itself.
Having worked in New York for 30 years before returning to Egypt and founding his firm in 2009, Hassan Abouseda brought a slice of the Big Apple with him, drawing on the Art Deco style that defined the bustling metropolis in the early 20th century.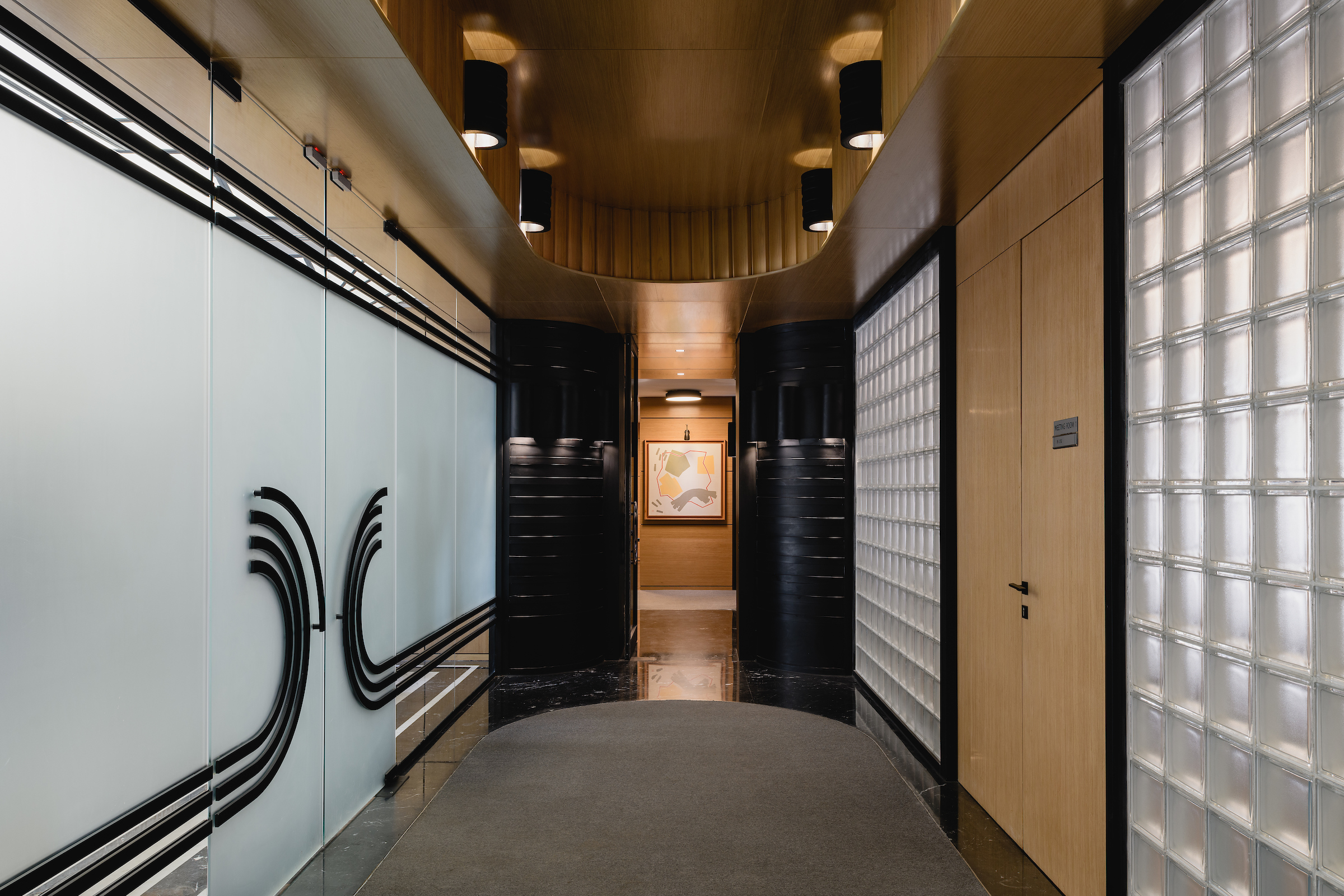 As a bold first move, Abouseda completely changed the dynamic of the complex by reforming Cinema Radio's innocuous entrance into a tall, glimmering glass tube that mimics the old kiosks that were on every corner of New York, and before then on the streets of Paris. Aside from the visual splendour of it, the glass also serves to preserve the view of the rest of the building.
"We wanted to find a way to create this entrance without blocking the access and view of the shopping arcade leading to the cinema," Abouseda tells #SceneHome. "To achieve that we made it just narrow enough to contain the security desk and elevator shaft."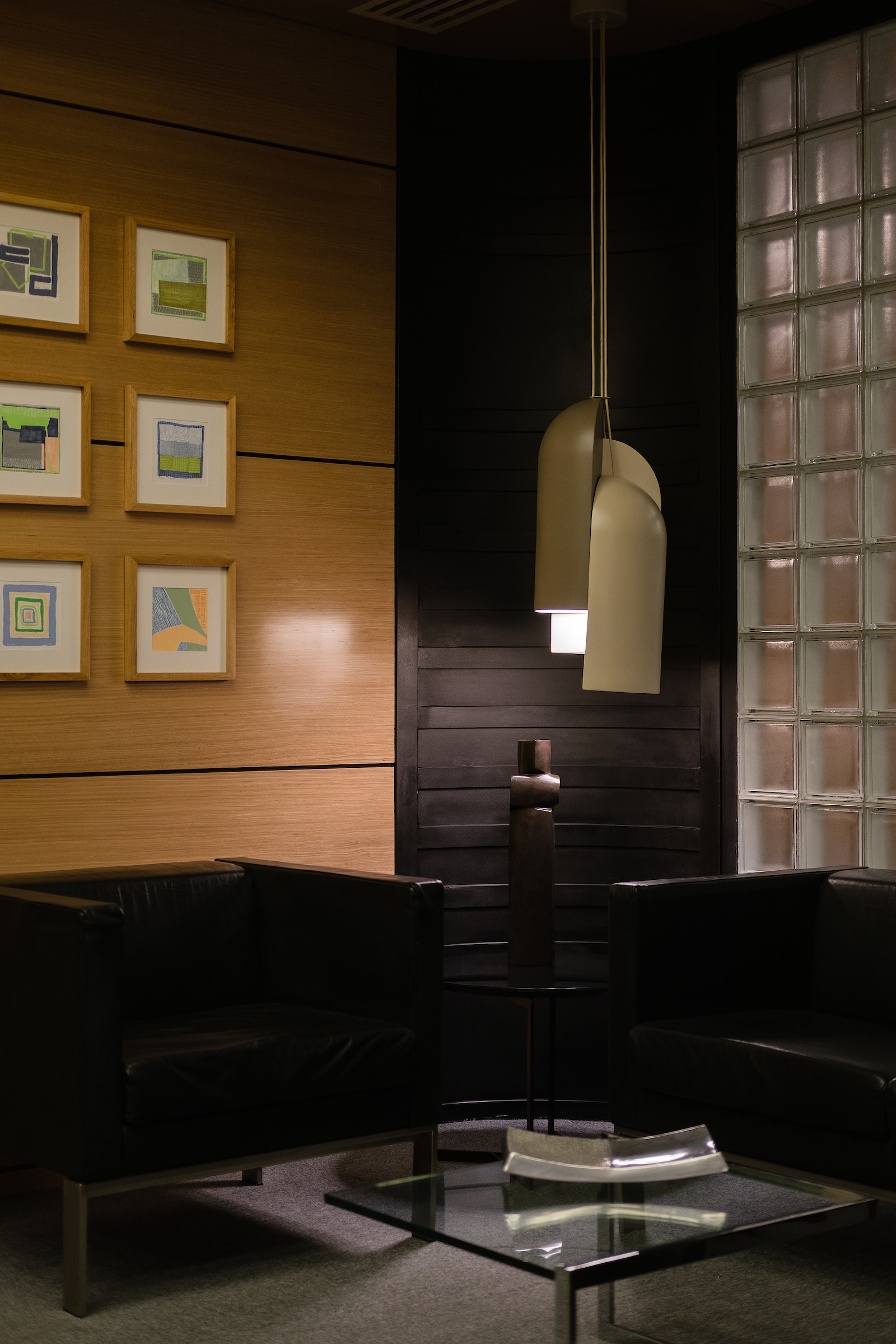 This slim shaft propels the visitors into the three spaces the architect fashioned with decadent detail work and lacquer polished wood. Greeted by the formal middle zone, which is facing the street and includes the executive offices and board meeting room, the guests can then walk into one of two wings that accommodate offices, conference rooms and work stations. Every corner in this interior is decorated with artwork by the talented Egyptian artist Naela Marei who created diptychs inspired by Cubism and Venetian Succession.