Declutter in Style: 9 Chic Cabinets & Buffets by Egyptian Brands
These unique designer pieces will make you keep, store and hoard as many things as you like - and look good doing it.
Come New Year's Day, some of us may form a resolution to get a fresh start by tossing out all our old and useless knick knacks - while others would rather stuff them all in a closet. One way to make our hoarding habits look attractive is to acquire a chic cabinet, one that would let you practically put your things away while elevating the design of your room. So, we've compiled a number of cabinets, buffets and bars by Egyptian brands for you to declutter in style.
'Flying Birds' by The Spring Project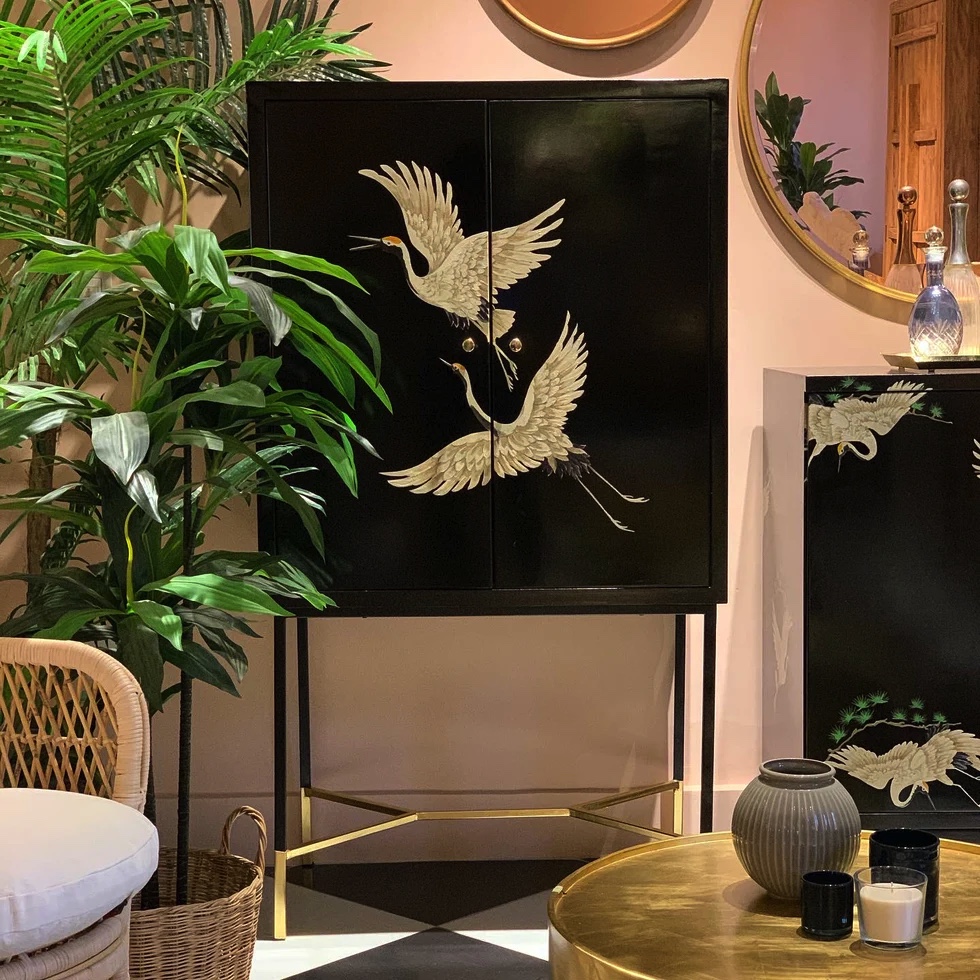 Art can elevate any space but rather than being limited to paintings and sculptures, furniture pieces can be your canvases. The Spring Project presents hand-painted scenery with flying birds, adding visual poetry to your room's aesthetics.
'Wooden Cabinet' by Third Space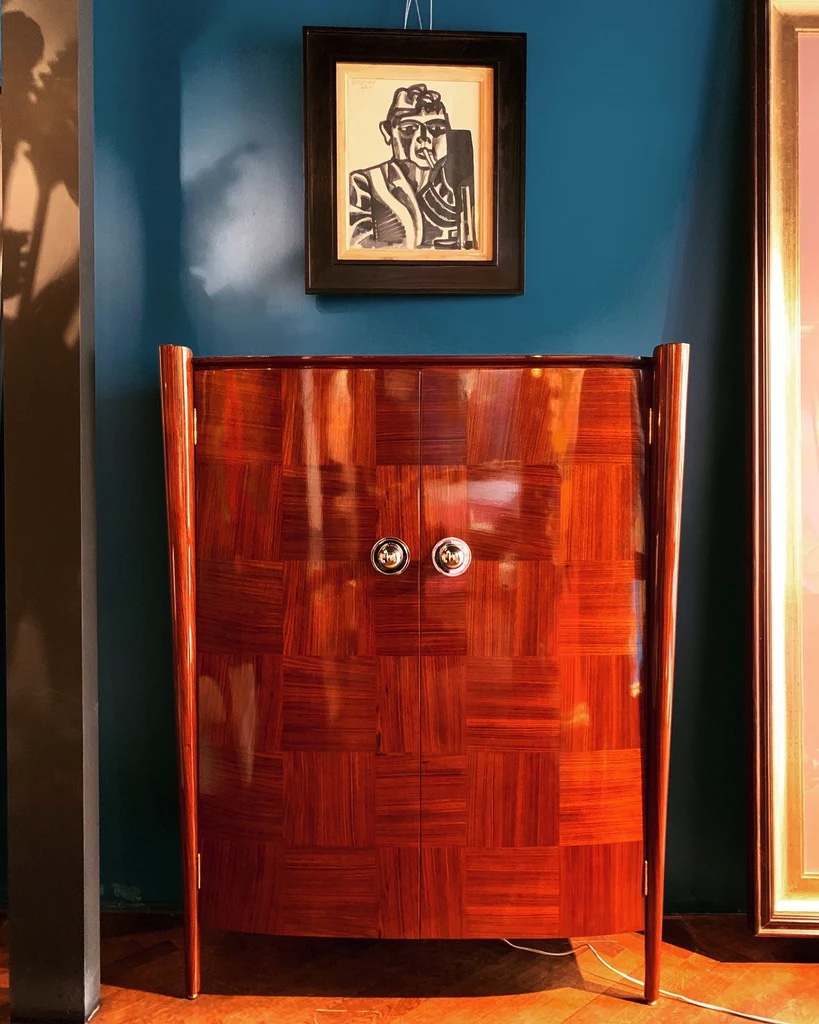 If you can't escape a midcentury furniture fascination, well, stop trying and complement it with a 1950s dry bar cabinet like this. Made of palisander veneer and mahogany, the cabinet is styled after the iconic work of Italian architect Paolo Buffa.
'Oval Canné Buffet' by Eklego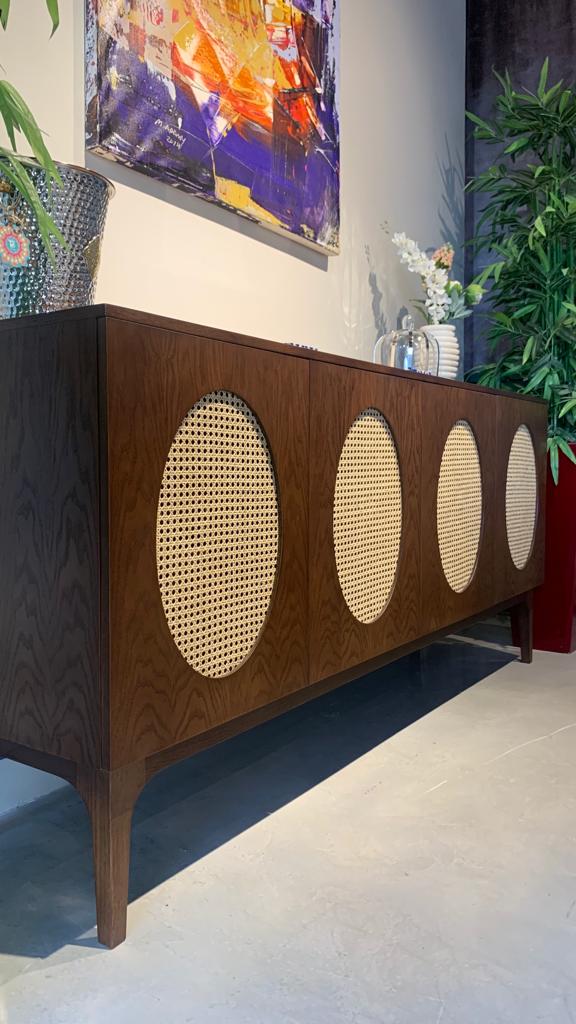 If you've already spoiled yourself with vintage pieces, then Eklego's refreshed outlook on mid-century design should present a different yet familiar aesthetic. They complement the comforting visuals of natural cane in oval shapes within a linear buffet with oak doors.
'Rosetta Cupboard' by Caravanserai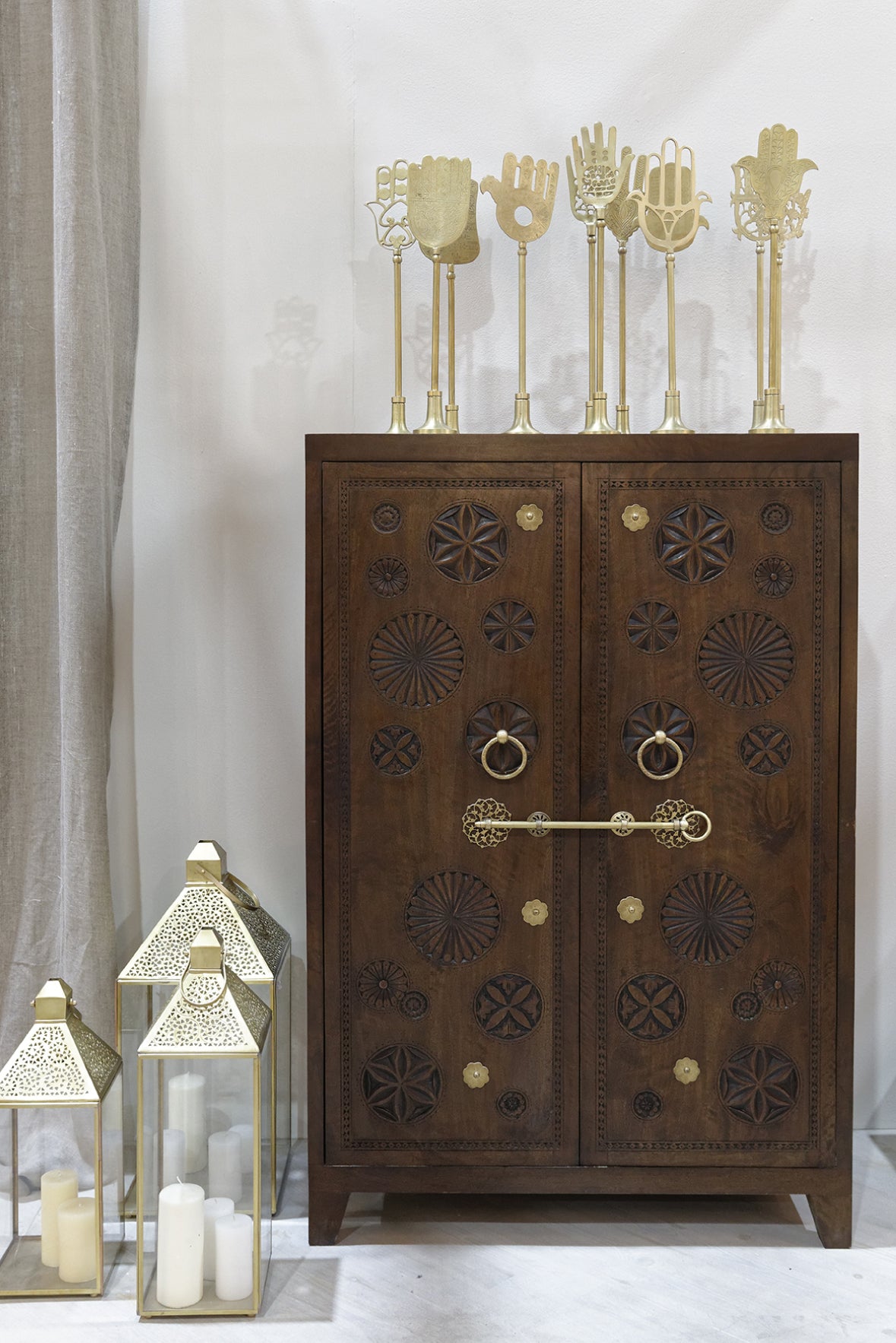 Carving into chocolate brown beech wood isn't an easy feat, which sets Caravanserai apart as they present traditional symbols in the Rosetta Cupboard. With its balanced aesthetic and symmetrical layout, it's easy to imagine it placed in a study or reading corner.
'Twin Sideboard' by R'kan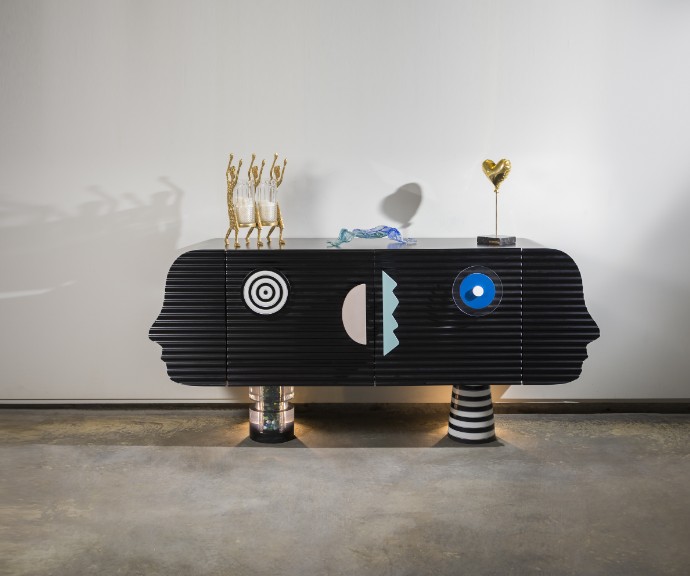 Making a statement through their furniture, R'kan's pieces often depict themes of human intimacy and endearment, considering them an essential element to furniture design. The limited edition Twin sideboard features figures at both ends of its coloured lacquer, exuding a relatable look wherever it's placed.
'The Snowflake' by One True Find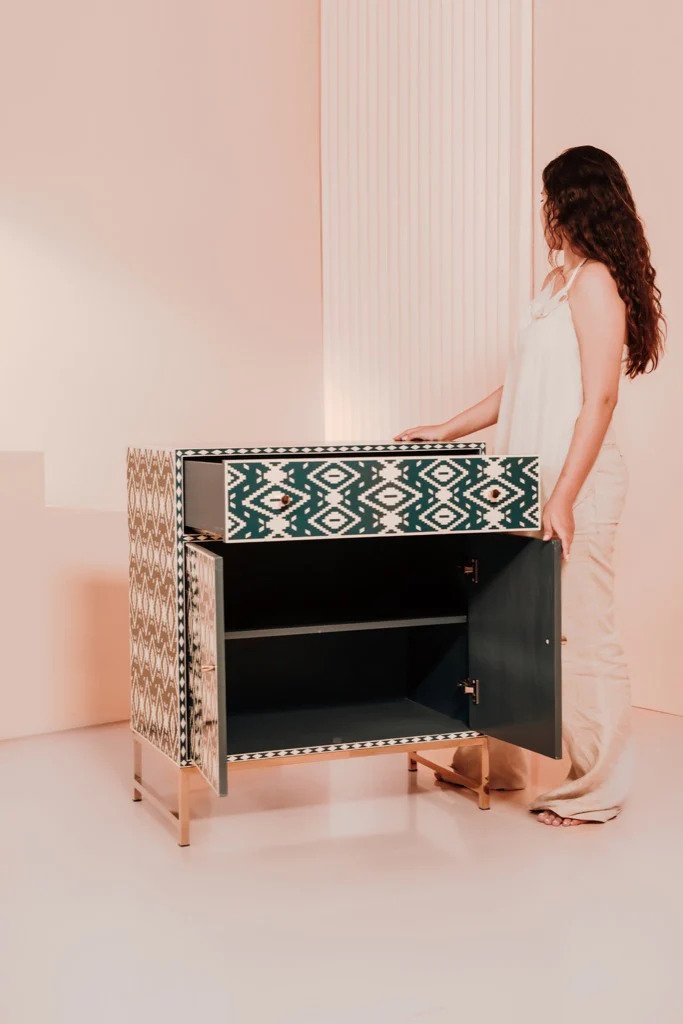 Unsurprisingly, One True Find found a way to draw similarities between humans and snowflakes, touching on the uniqueness of the patterns each makes wherever they go, translating the nuanced notion through the console's distinct patterns hued in green and white to instil warmth within its surroundings.
'Cool Palm Cabinet' by Shewekar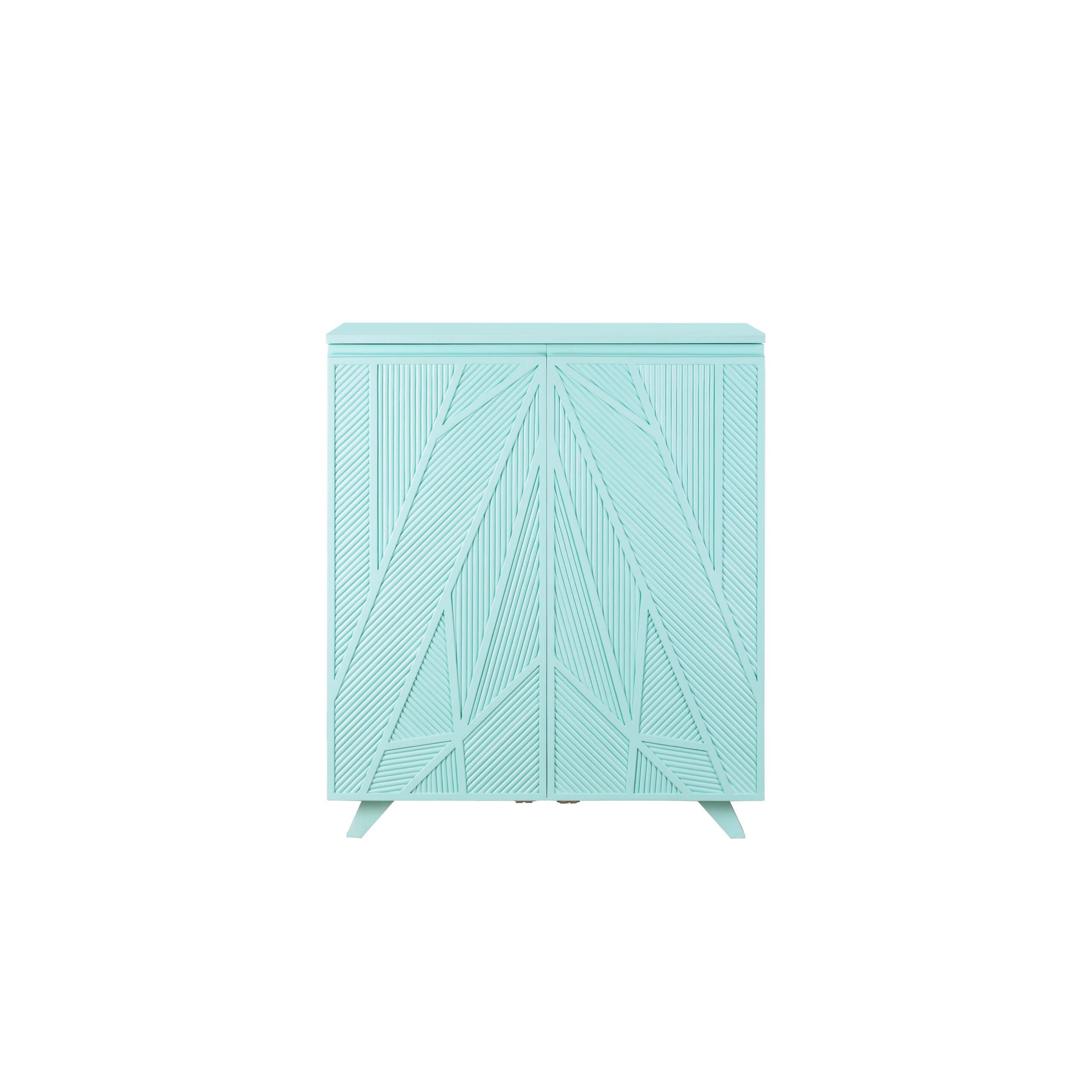 In a shade of tiffany blue, this cabinet has immaculately depicted palms within its soothing palette. Despite appearing to have a dynamic pattern, its cool palette makes it ever so easy to the eye.
'Low Bar' by Talata Designs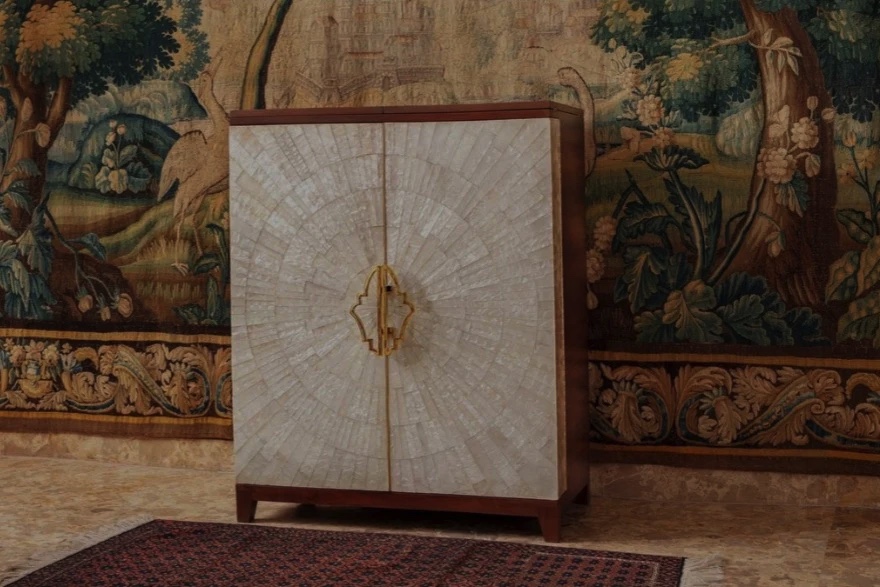 Details are what really set furniture pieces apart; the closer you look the more visuals you should be getting. That's what the details running through this bar unit's walnut veneer do, drawing our sights in along with its brass handles and inlaid doors.
'Danish Buffet' by Casa Designs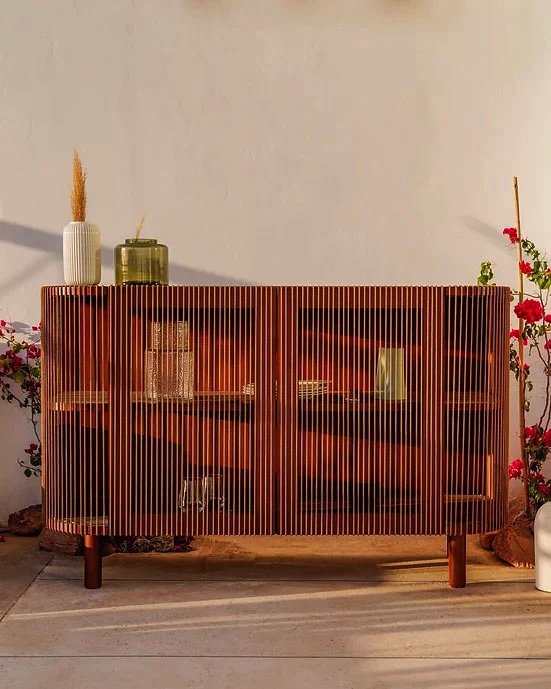 Scandinavian functionality is common throughout Casa's work, which gives their products a sleek aesthetic. In the Danish Buffet, massive wood and ropes were used to create a transparent piece that blends seamlessly in a modern interior.