Cairo Photo Week Exhibit Explores the Understated Beauty of Red Bricks
Architectural photographer Nelly El Sharkawy is set on highlighting an underrated element of Cairene construction.
Often perceived as a source of unpleasant visuals, red bricks are the most common building material in Egypt. Yet, they've unfortunately amassed a poor reputation as the sole element representing the country's ocean of unfinished facades. But that's down to misuse and a lack of intention rather than the lack of aesthetic potential.
Among a number of highly anticipated and thought provoking exhibitions taking place during the Cairo Photo Week from February 8th to February 18th, 'Even A Brick Wants To Be Something Else!' is a solo exhibition by architectural photographer Nelly El Sharkawy which aims to tackle the stigma surrounding bricks.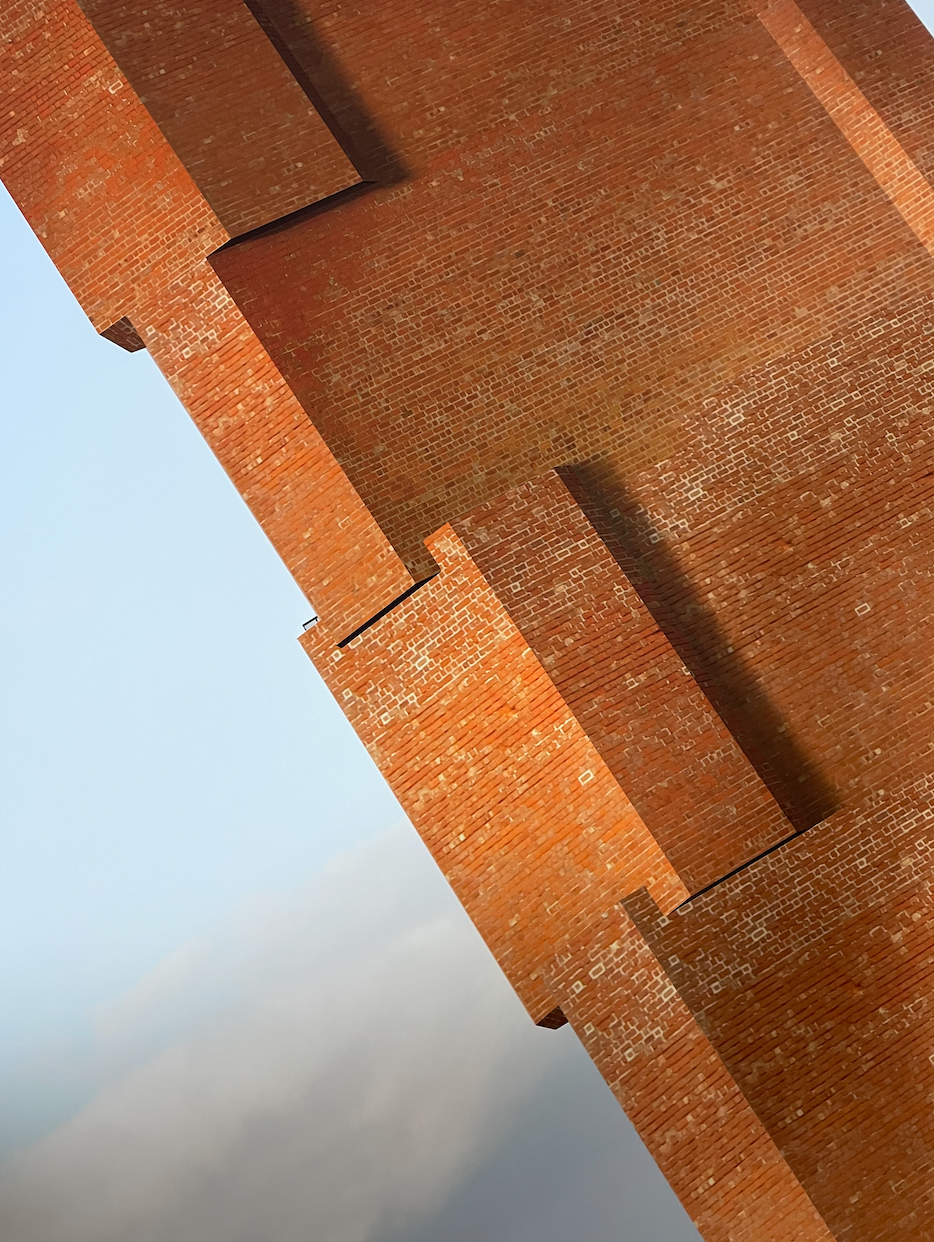 "Why is it hated if it's only a building material? Why would people hate building material?" El Sharkawy, who has grown familiar with Egypt's built environment by conducting countless street photography projects, says. "It's because a building material shouldn't be used as a finishing material. It's not left uncovered because of a conscious design decision."
The exhibition is set on challenging the common perception of red bricks by displaying examples of their proper use on facades. Acting as a tribute to the brick, the project will offer viewers with still visuals to gaze into its potential beauty, provoking thoughts and raising questions on self-reflection and architectural ideas. What if the material that has become entrenched in the Egyptian psyche for all the wrong reasons is actually used as a source of urban beauty?