Archetypal Aesthetics: Egyptian Homes Recreated In Nostalgic 3D Models
In Masreyat, Egyptian visual artist Hesham Ali gives form to scenes from Egyptian homes that bring back the memories.
On a virtual trip down memory lane, Egyptian visual artist Hesham Ali, created a 3D modelling project that reconstructs residential scenes familiar to many Egyptians. From floral embroideries adorning living room furniture to beds with golden frames and pottery coolers and containers, 'Masreyat' aims to revisit the aesthetics which shaped the very fabric of Egyptian homes.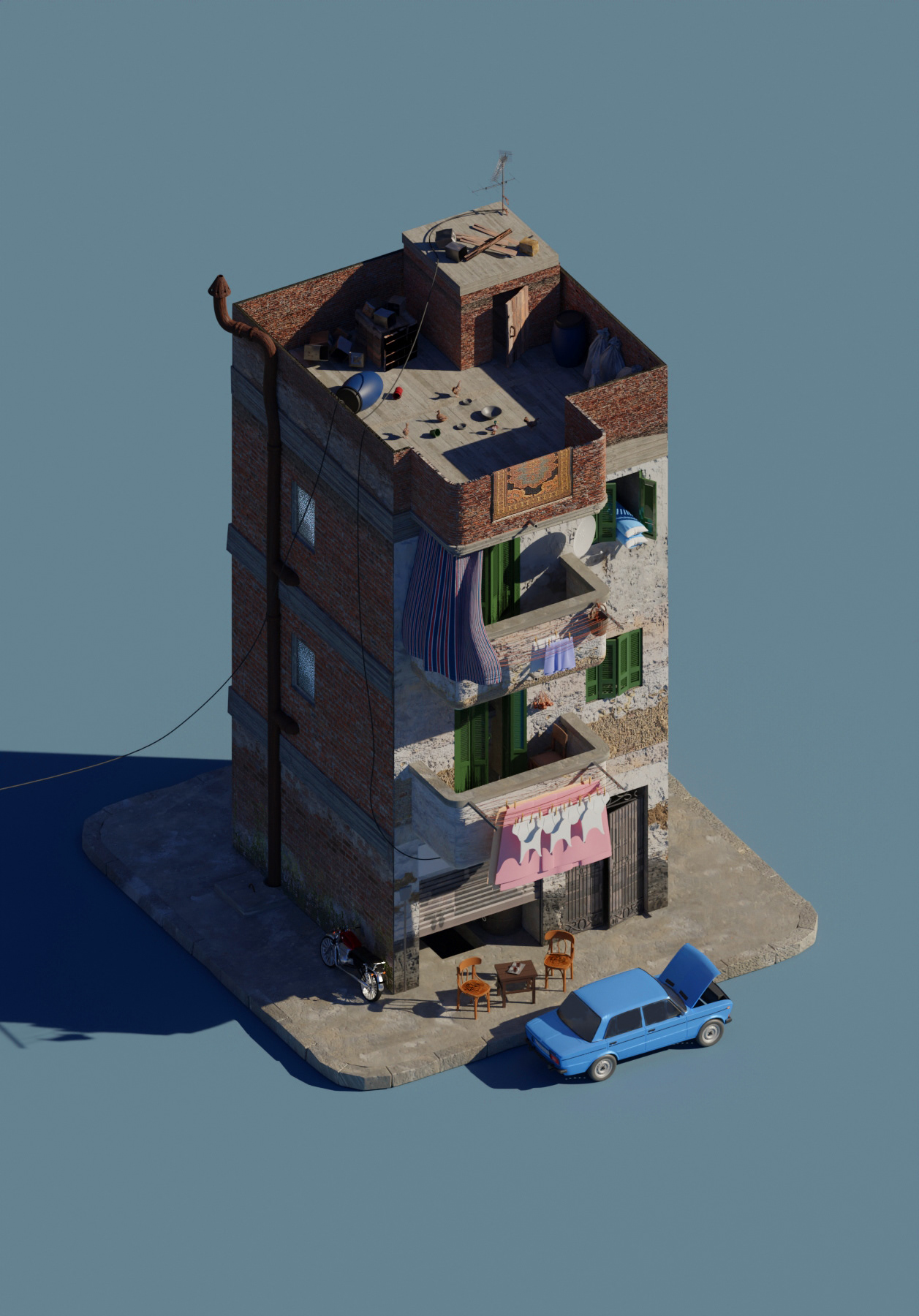 "Personally, I'm heavily influenced by the archetypical Egyptian home," Ali tells SceneHome. "The idea behind this project came when I noticed that a lot of the things that shaped our upbringing in a family home are gradually disappearing." "People are no longer able to identify objects like the 'Tablya', 'Zeer' or even an 'Olla'," Ali says, referring to low-height tables crafted out of discarded wood pallets, clay pot coolers, and pottery that is used to store water, respectively. "They were deeply embedded in my memory and reflect our culture, which is rich with elements that can be reintroduced creatively in a variety of ways."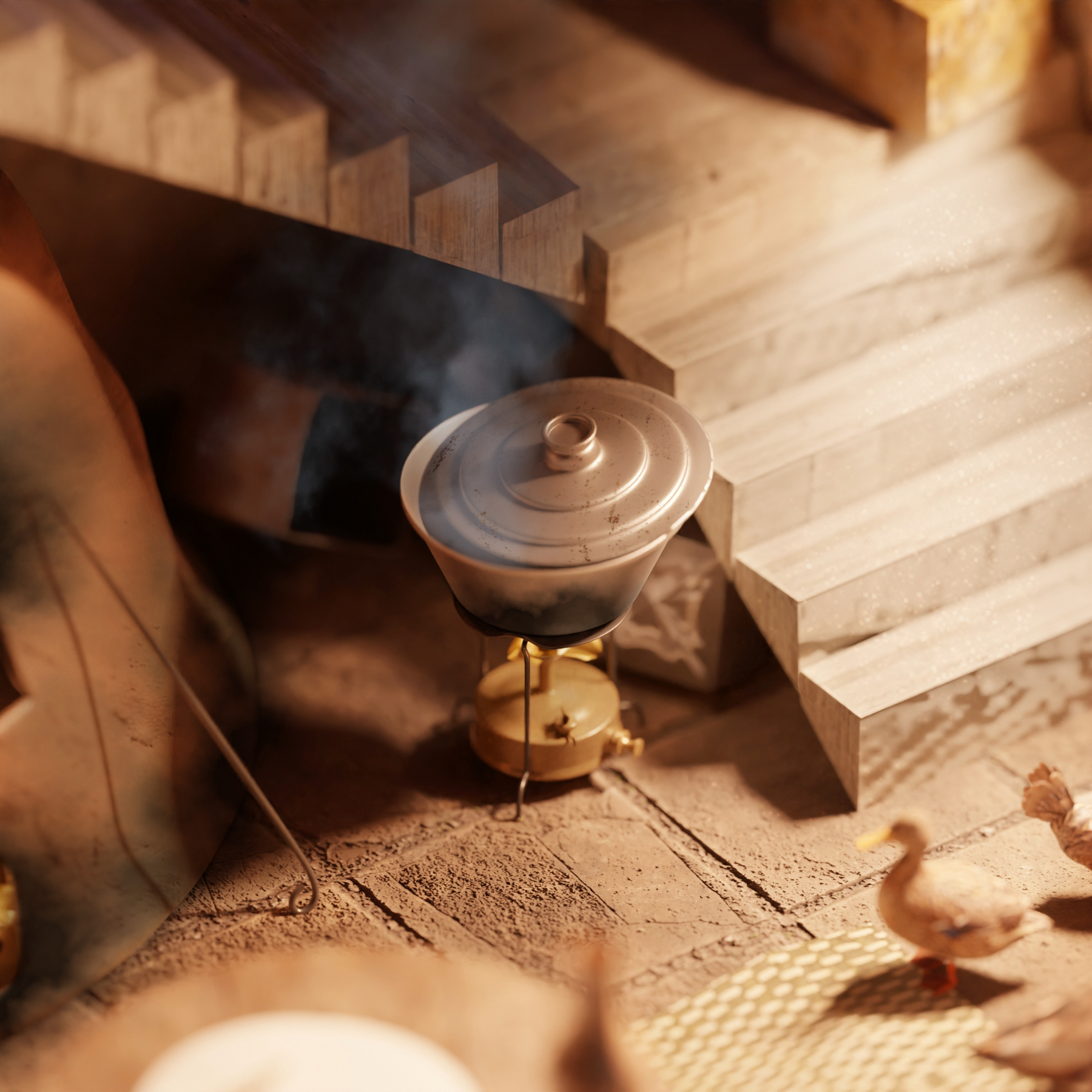 In order to accomplish this, Ali went with isometric cubes hosting familiarly curated rooms. "Masreyat was my way of looking at Egyptian homes through a nostalgic lens, highlighting scenes that are slowly fading away," he continues. "I started by looking at elements common in the 80's and 90's, such as the type of tiles and spatial layouts, and made my work as detailed as possible in order for it to resonate with people who've seen and lived in these environments."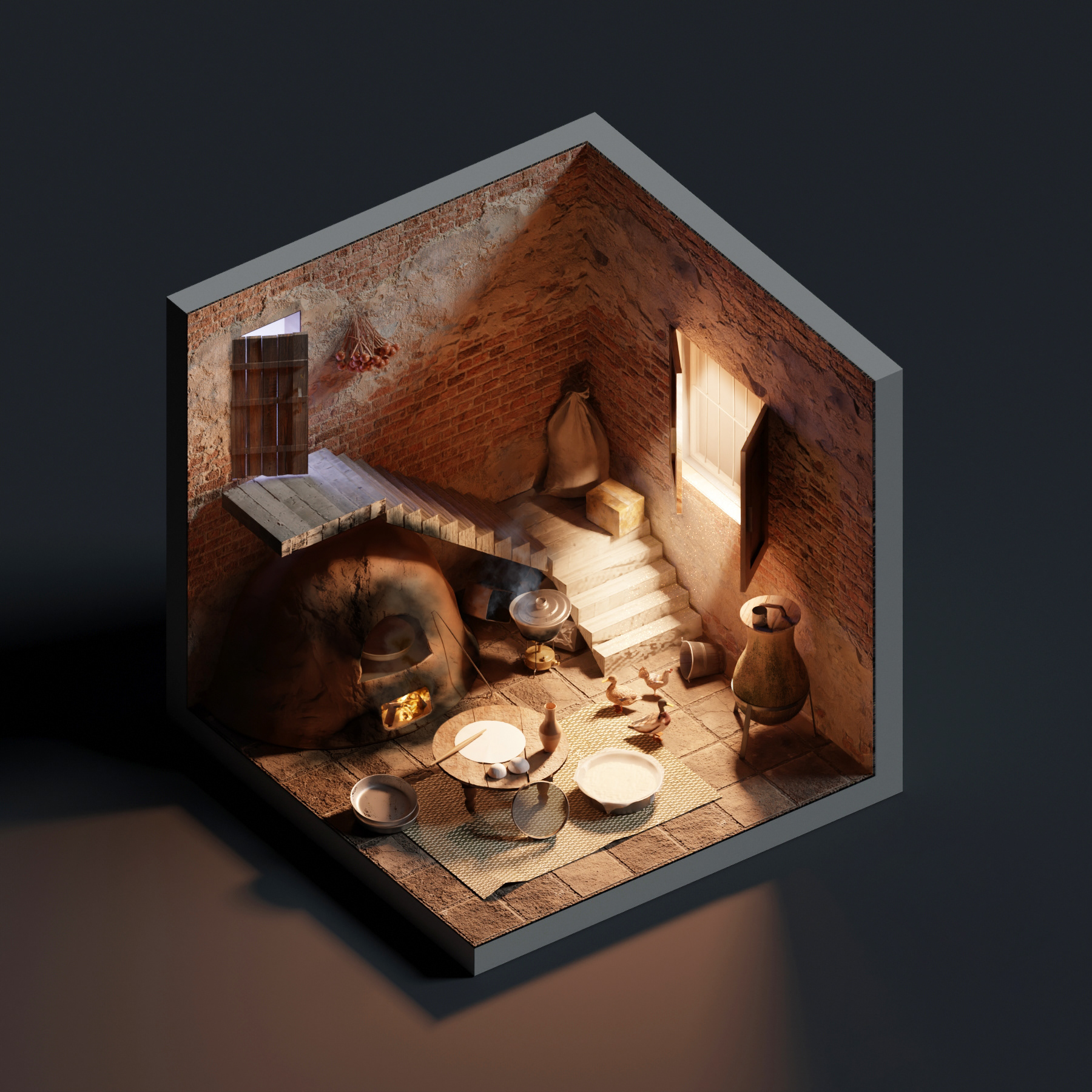 Through his cubed living rooms, bedrooms, kitchens, bathrooms and courtyards, Ali managed to travel back in time by recreating exact models of washing machines, down to the cement tiles considered to be on trend back then. "I wanted to ignite something within people, those who've missed how their homes once looked," Ali explains. "Also, the project's purpose was to present these elements to those who've never come across them or aren't familiar with them." Furnishings took Ali a while before he managed to nail it down, as he had to gather references and sort through samples to ensure the end result speaks to a wide audience. Masreyat was more than just its overall scenes. It's focused on detail.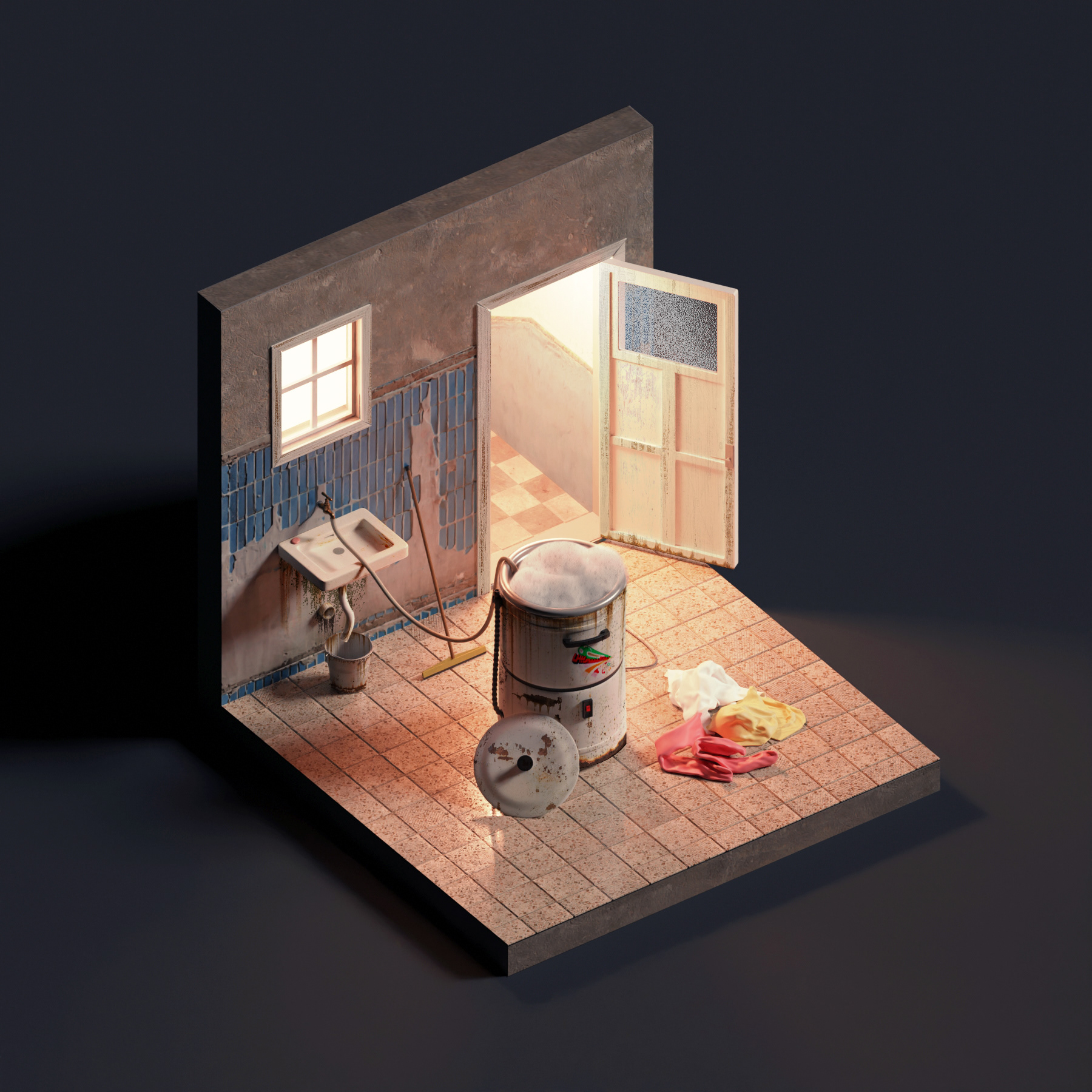 The Tablya's legs, for example, aren't simply cylindrical in form; they have a specific shape to them, one that's unique to Egyptians. The low-height table is accompanied by seats with floral embroidery and features 'Kahk', a quentessentially Egyptian cookie often served during Eid feasts, placed on top. This living space was meant to evoke those early morning moments on the festive day and did so, according to Ali, with heartfelt success.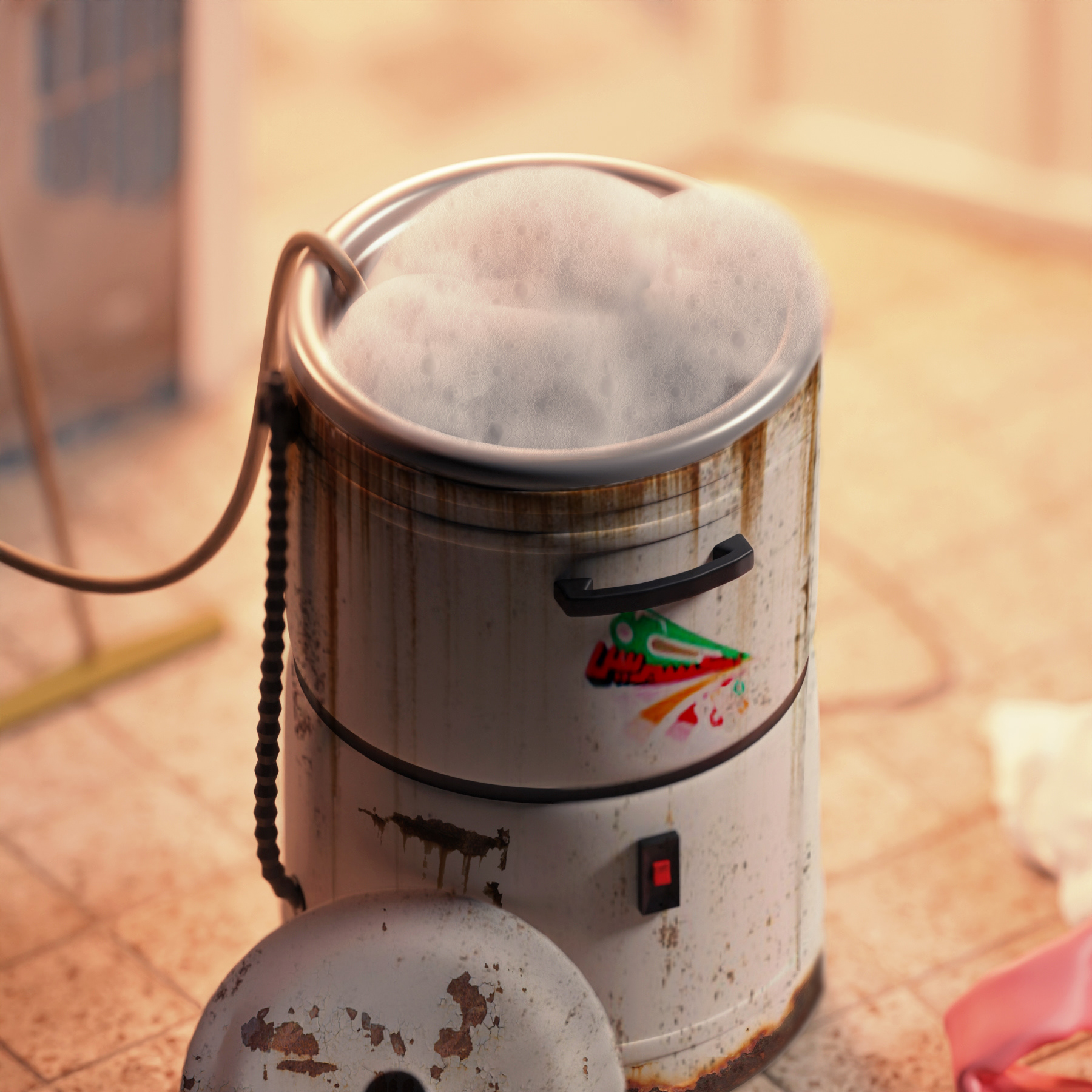 "One of the best reactions I've received was when someone told me that he teared up looking at that Eid image, recalling his grandmother's house and how that day would go," Ali recalls. "It's the tiniest details that make the largest impact with people. My main goal was to present art that people can relate to."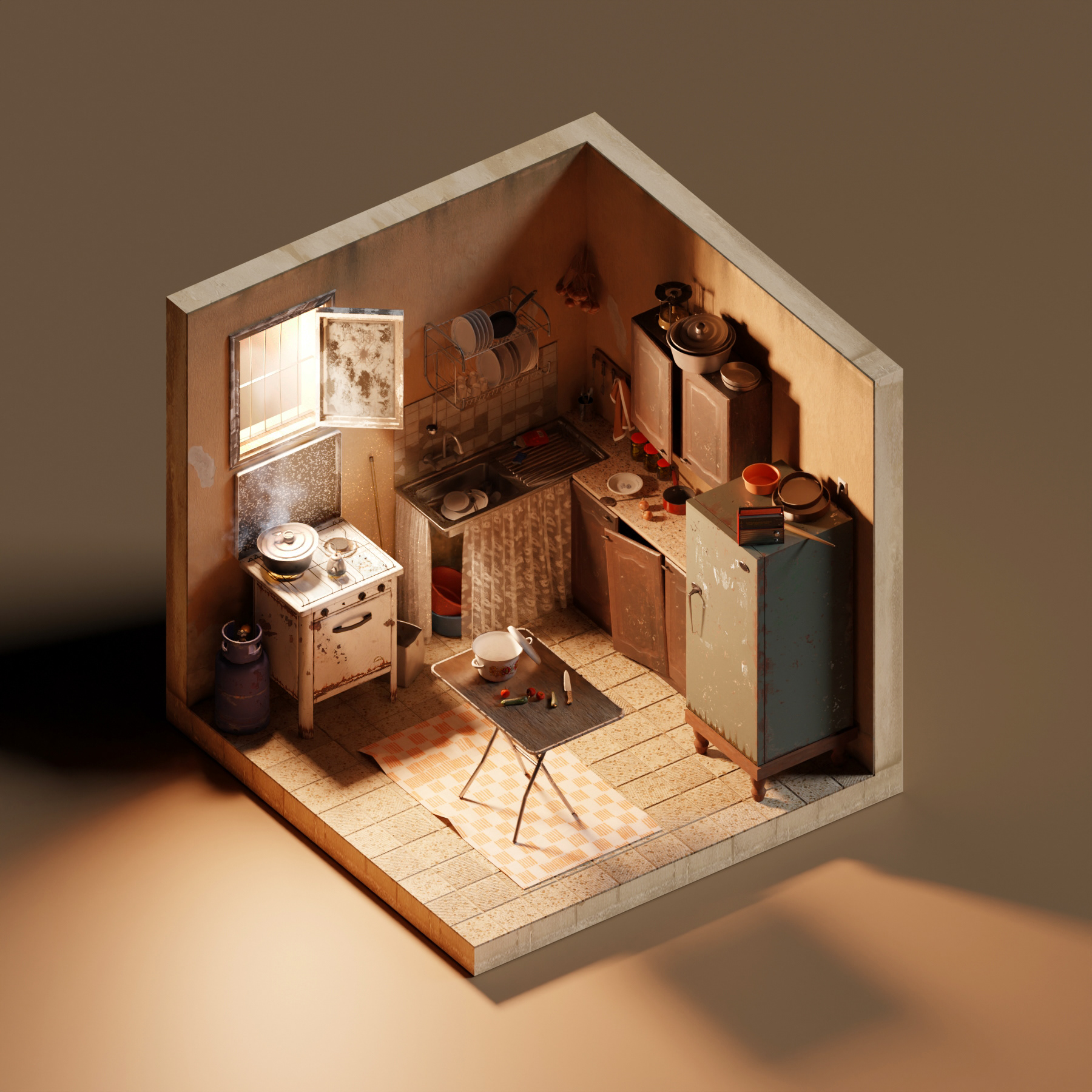 The artist went on to receive dozens of images from people capturing details in their rooms, from cracks and curtains to picture frames. Ali's work is ongoing, as this was the first phase of Masreyat. Set to follow the same isometric approach, its second phase - which is currently in the works - will feature even more objects and embody more moments that reflect on aspects of Egyptian living.