Moroccan Label Bougroug's Desert Vibe is a Celebration of Artisanship
Scandi-Moroccan Bougroug label is redefining cultural wear, effortlessly weaving storytelling with experimental colourwaves, patterns and silhouettes.
Filling a gaping hole in the regional fashion scene, designer, founder, and CEO Anwar Bougroug honed in on his love of all things striped and dexterously patterned to birth Scandi-Moroccan label Bougroug in March 2017. In an attempt to forge paths for his dual identity to thrive in a fashion scene saturated with complex personal narratives, Bougroug took to experimental ready-to-wear to bring that sentiment to life.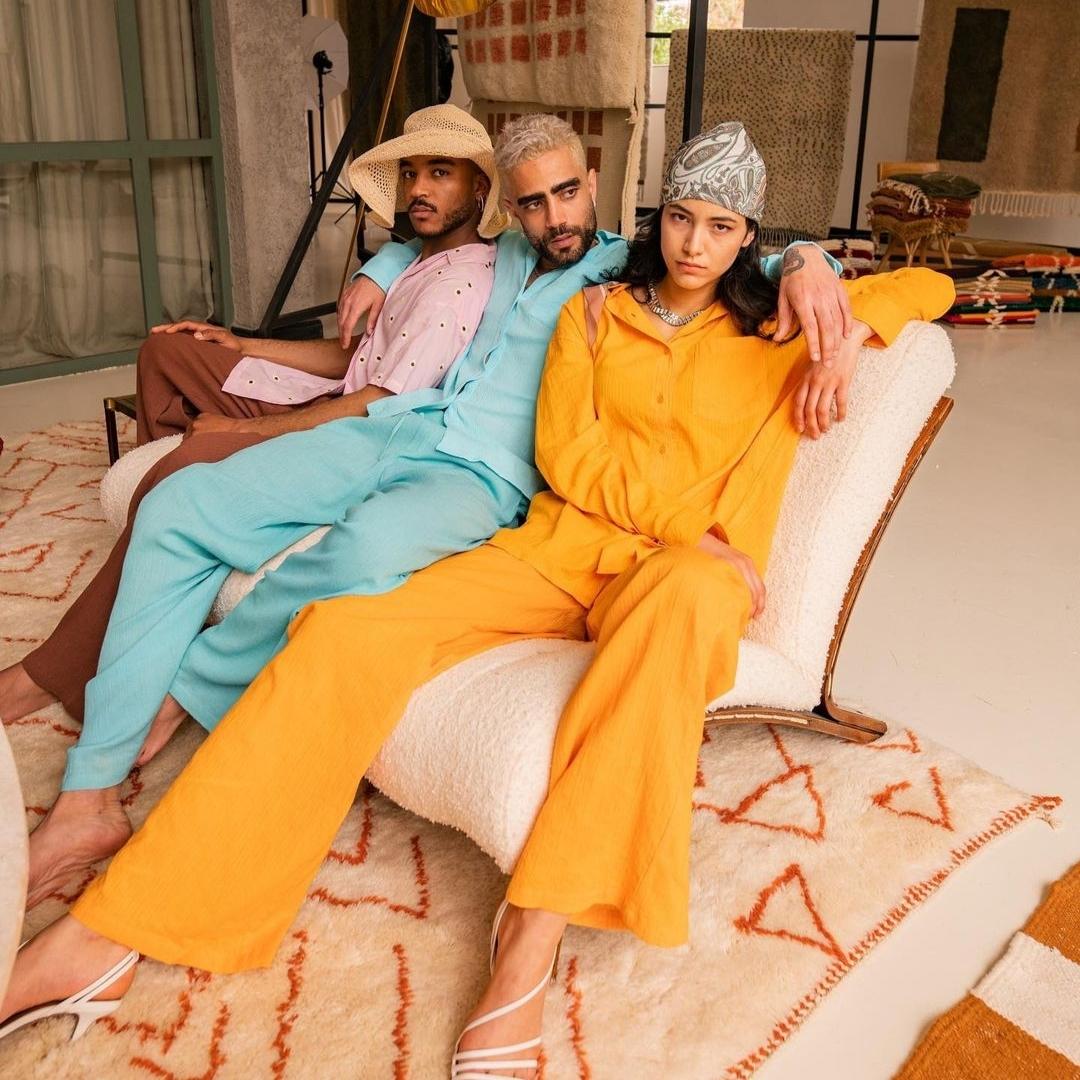 "In our region, I really think that questions around diversity, inclusivity, and sustainability are not raised enough compared to how important these topics are for the future of fashion," Bougroug tells SceneStyled. "A lot of the elements that most brands today use for greenwashing or tokenism have been ingrained naturally in our brand and our culture since the beginning. It was important for me to not just create another brand for the sake of creating it, but really do it responsibly from the start."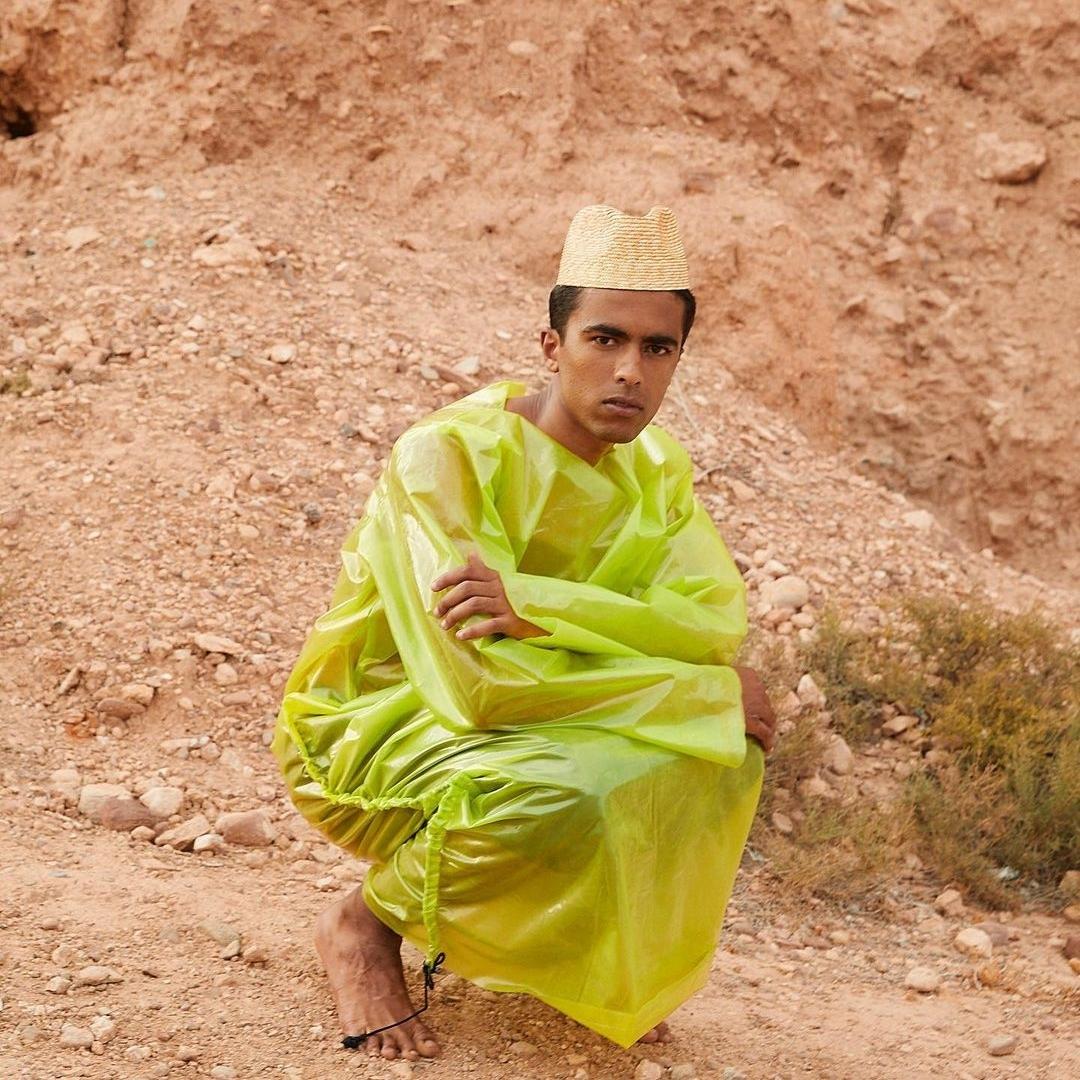 Bougroug effortlessly merges storytelling with experimental colourwaves, patterns and silhouettes in an effort to challenge hegemonic notions of what fashion can encompass. "I felt the fashion industry was lacking a narrative that spoke to me and people that looked and identified as me," Bougroug continues. "I wanted to tell stories that I felt nobody really was telling, however, I knew there was a huge audience that nobody was catering to that I wanted to speak to."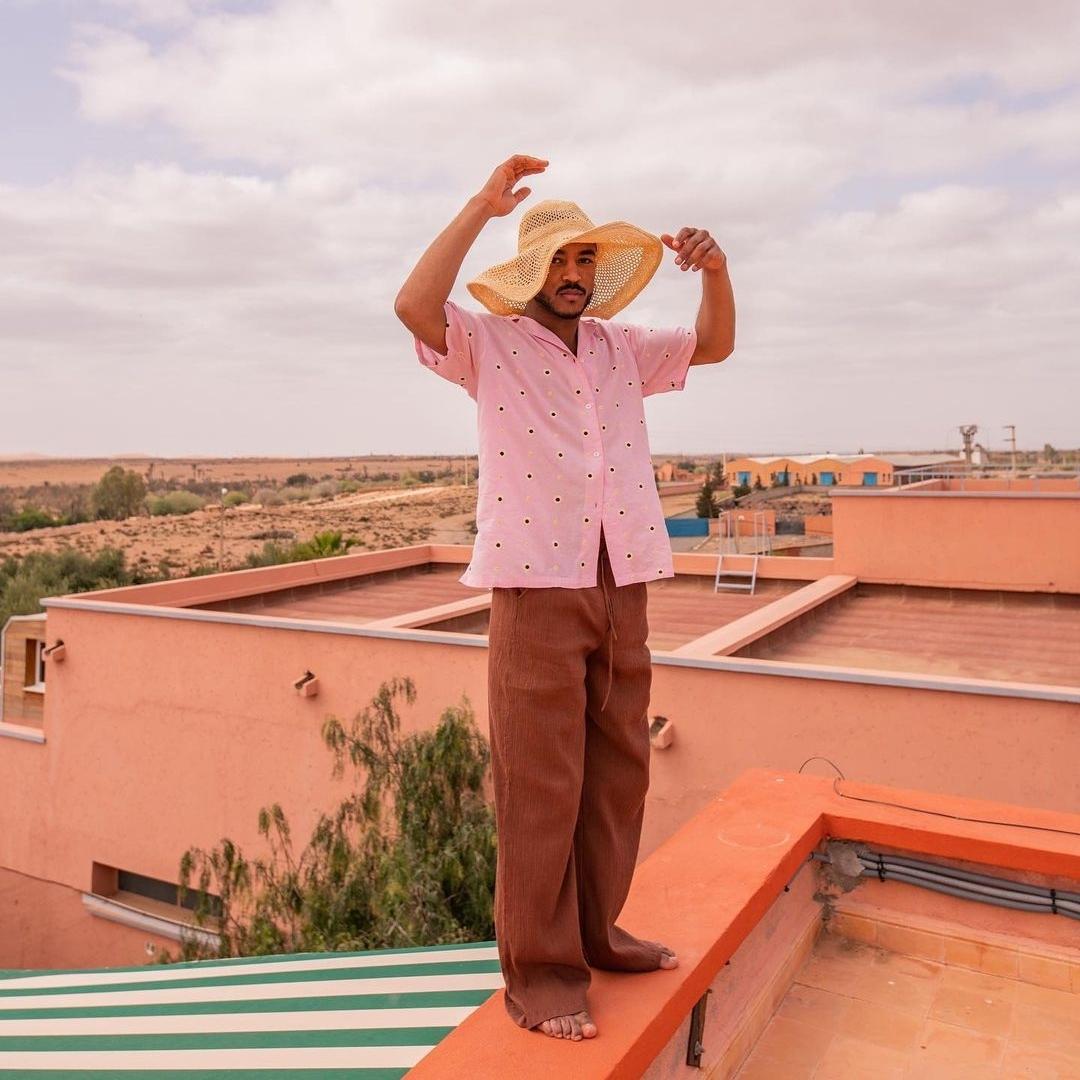 Their newest drop displays an array of contrasting hues and loosely fitting linen sets that stand testament to the brand's core philosophy. Prior to taking a more laid back approach, Bougroug's menswear in particular featured frivolous usage of visible stitching, colour blocking and long cape-esque structured coats that drew inspiration from traditional Moroccan embellishments.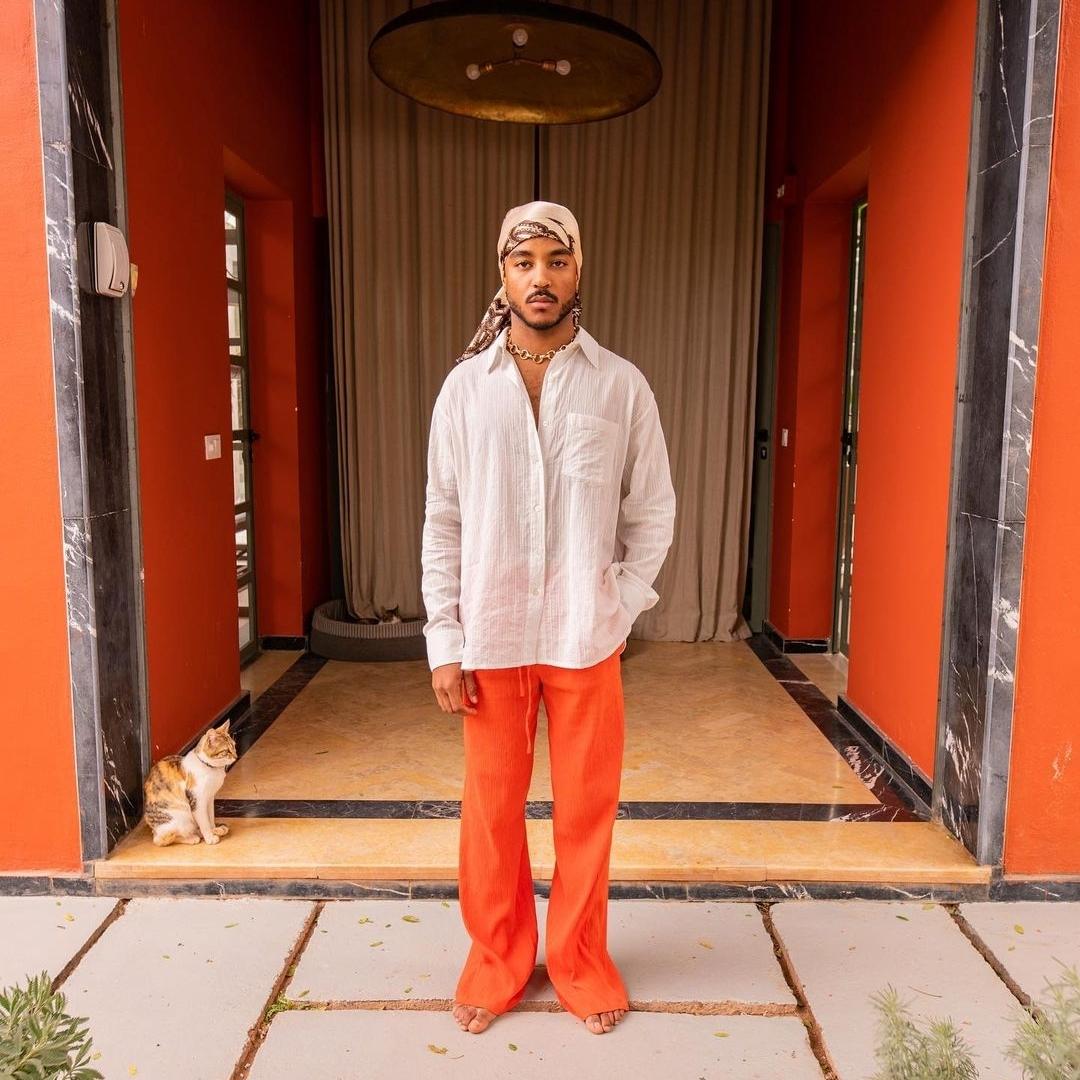 Made in collaboration with local artisans, each piece witnesses a different facet of the culture with their staple leather handbag grounding the multifaceted story within a signature defining staple piece.