Luxury Fashion House Balmain & Okhtein Team Up at Paris Fashion Week
Showcased at Balmain's Paris Fashion Week Show, the bustier fuses the ancient and the new into a cohesive piece of wearable art.
During Paris Fashion Week, French fashion house Balmain's runway show featured a one-of-a-kind dexterously crafted piece by Egyptian label Okhtein. To stay true to their heritage and the motif that unites their pieces, the sisters included Okhtein's signature snake-shaped brass bangle in the ensemble, fusing the ancient and the new into one cohesive piece of wearable art.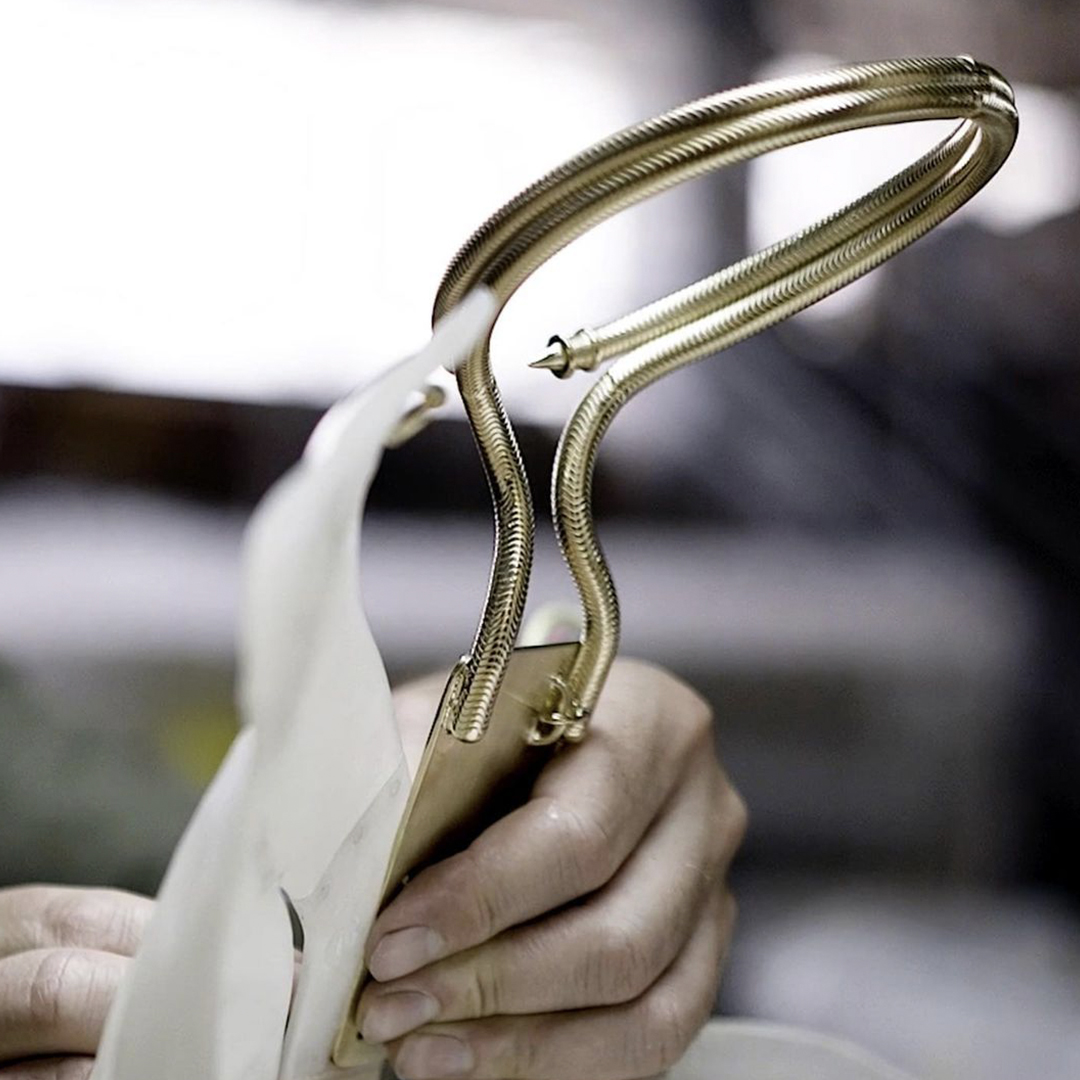 The object in question was a stunning bustier constructed from cracked resin. Okhtein's founders, Aya and Mounaz, drew inspiration from the resurgence of the Renaissance, a theme that demonstrates how classic works of art can be updated for contemporary use and one that served as the basis for Olivier Rousteing's - Balmain's creative director - most recent display.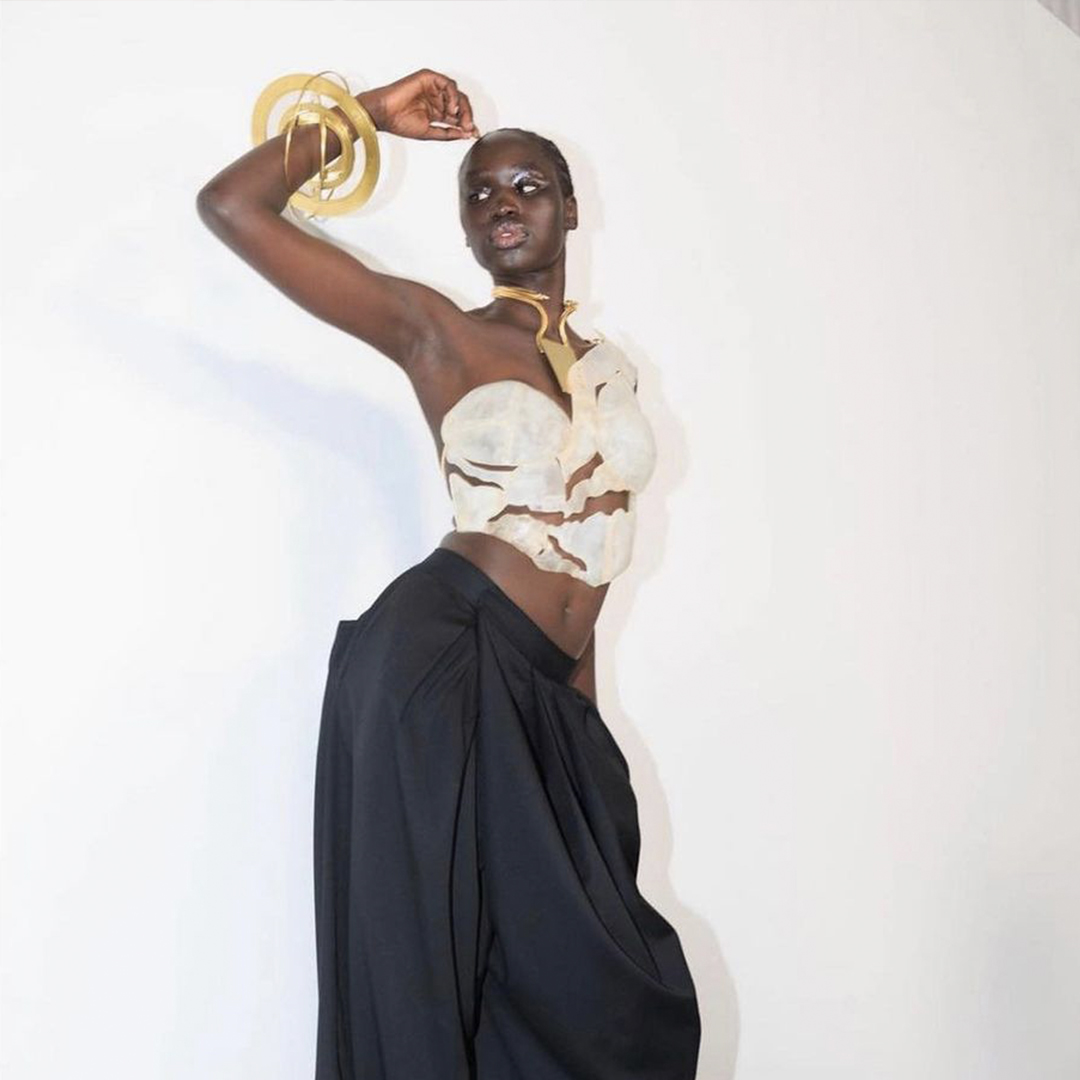 The sisters took this opportunity as a chance to not only grow as high-fashion designers but also enhance their skills as product developers. The innovative blend of fragmented resin and gold-dipped metal embellishments poses an innovative take on fashion as performance art. Dramatic in essence, the piece calls on Egypt's rich culture and history to deliver a narrative that simultaneously serves to tell their narrative and showcase it to a global audience.