Local Brand Bulga is Modernising Egypt's Traditional Bulgha Shoes
By preserving the traditional bulgha shoe, Bulga spotlights centuries of Egyptian women's craftsmanship.
From traditional Siwan embroidery to handmade leather tanning in Shalateen, Egypt's various handicraft traditions are scattered throughout its diverse cities, each with its own unique identity and techniques, and local women preserving their craftsmanship from their homes one piece at a time. Local brand Bulga - named after the 'bulgha', a kind of was founded especially to celebrate these enduring traditions by selling footwear by craftswomen from Siwa and Shalateen.
Founders Gigi Ibrahim and Mona Sorour previously worked in a social enterprise that saw them travelling around Egypt, where they fell in love with its overshadowed arts. A couple of years of research and design later, their brand Bulga was born, locally crafted and produced in their workshop in El Darb El Ahmar. "We were fascinated by the techniques and designs, but the shoe market didn't include traditional footwear like that," Ibrahim tells SceneStyled.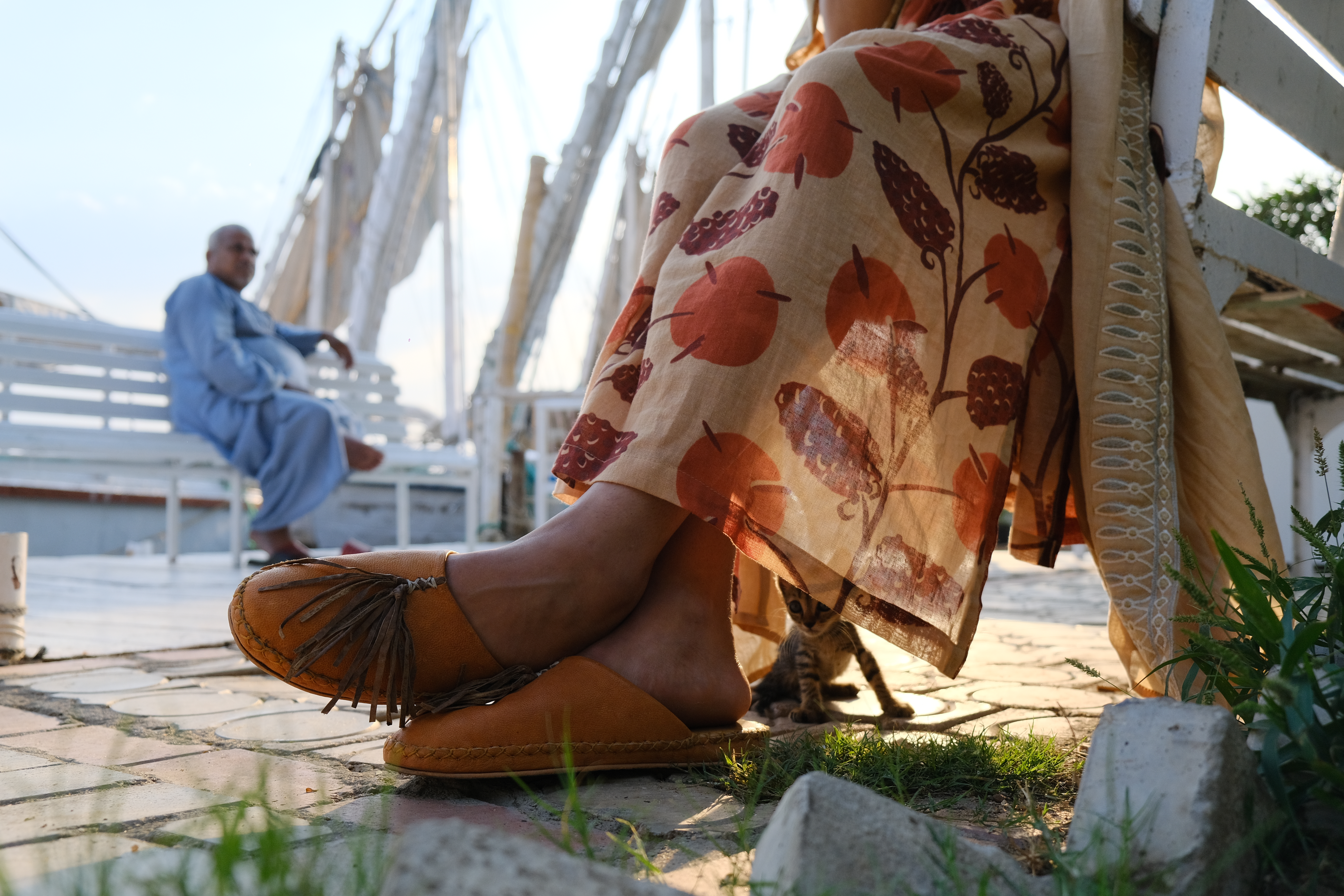 Ibrahim and Sourour spent three years sourcing materials, reaching out to women in Shalateen and Siwa, "We use natural leather that is tanned in Shalateen," Ibrahim explains. "It's a job women have been doing there for years, but the idea was to incorporate that into shoes was something they haven't done before. Our process is very time consuming so something as simple as finding needles that would work with embroidering natural leather in Siwa afterward took a while."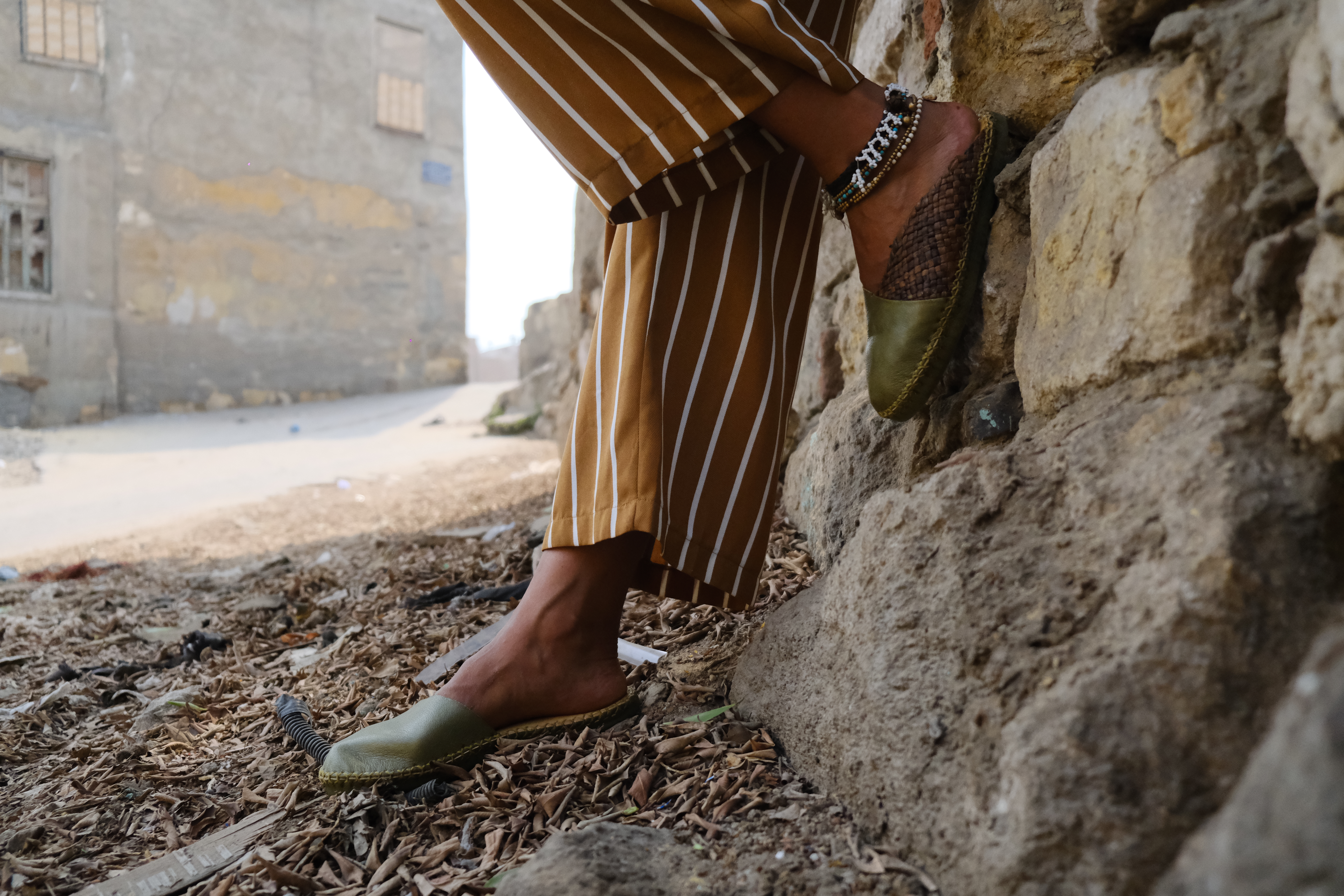 Bulga intentionally centres underprivileged women within their production process, making sure their stylish shoes pay homage to the forces behind the craft, while also ensuring their products embody slow fashion values. The founders are moving away from trend cycles, going back in time with an Ancient Egyptian collection highlighting pharaonic influences in Siwa, while still maintaining a contemporary element.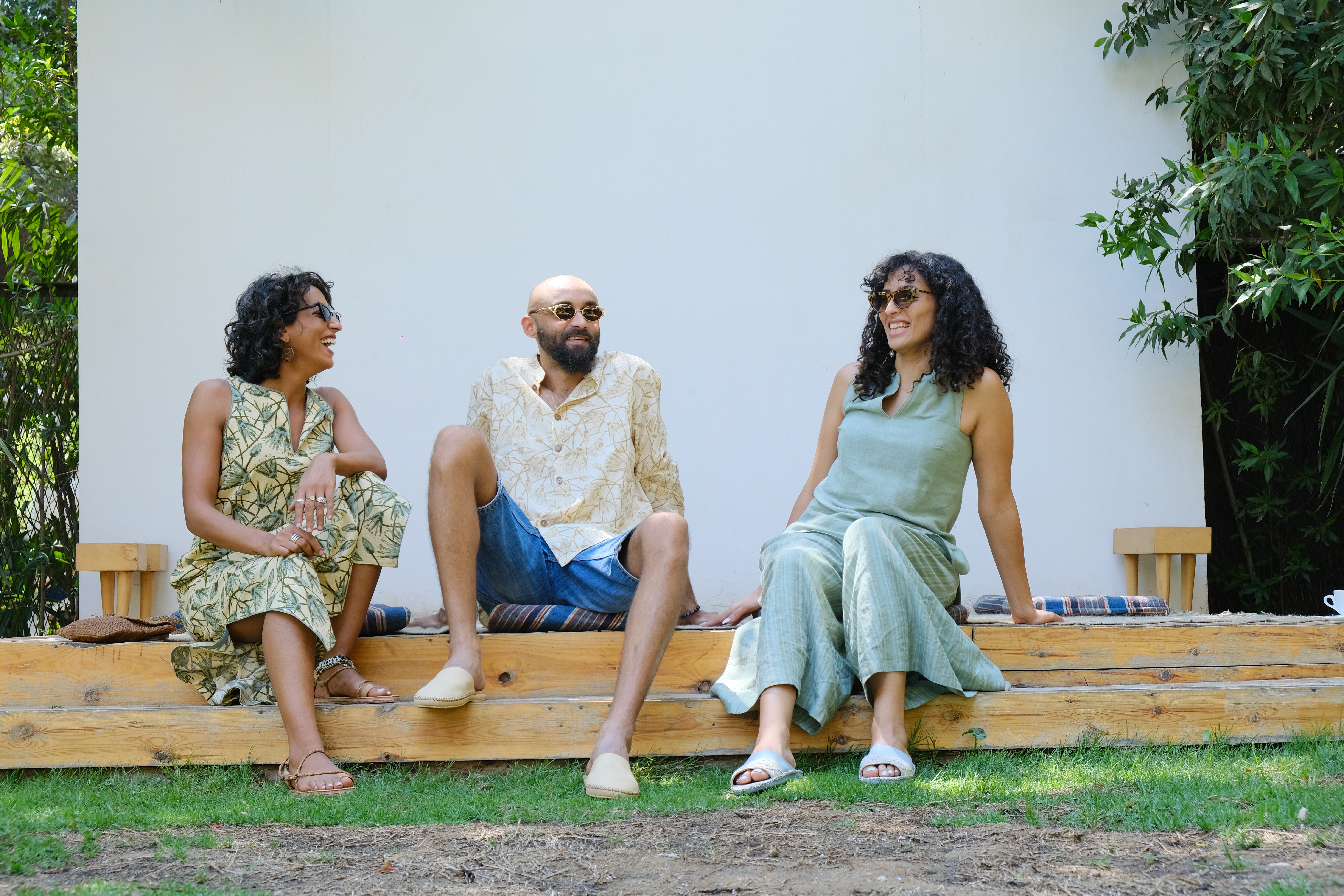 "Our process prioritises comfort and sustainability, we even provide an upkeep service to our clients who feel like their bulghas are getting old or want to re-polish them," Ibrahim says. "While we want them to reflect our heritage we also think they can be worn with jeans or sweatpants, you don't need a galabeya to match them," she adds, jokingly. Ibrahim and Sorour exported their collection for the first time to Canada last year, with plans to venture even further abroad with their local products.