The Ultimate Guide to Afternoon Tea in Cairo
Nine tea virtuosos that'll catch your tea-spilling sessions on a bed of avocado toast.
In between an early lunch and dinner you simply cannot sit around waiting for, what does one do? Sure, snacking is fun, but there comes a point in one's life where you just cannot down another bag of mediocre over-saturated chips; the matter has surpassed physical hunger and taken on a more spiritual nature.
In times like this, only one thing can satisfy our grasping souls and truly remind us of the magic of good food: an extensive afternoon tea assortment, otherwise known as the best culinary creation to have come out of Great Britain. To supply your dusk dates and afternoon catch-up sessions (where the only tea being spilled is the metaphorical kind), we've compiled this guide of spots to grab your afternoon tea in Cairo.
Brunch & Cake
Lake View, New Cairo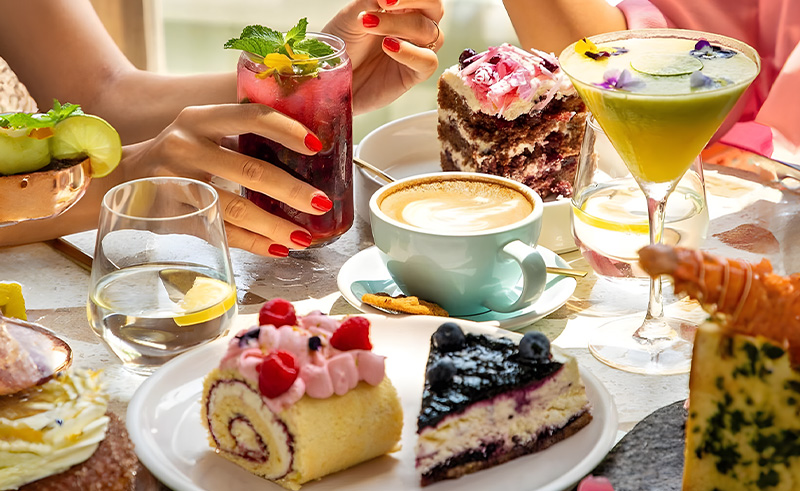 A spring-embodying explosion of colour and flavour, B&C is notorious for its delicious Next Level Avo Toast, which you can follow up with a delicate slice of Chopin Pistachio Raspberry Rose Tart.
Paul
Branches all over Cairo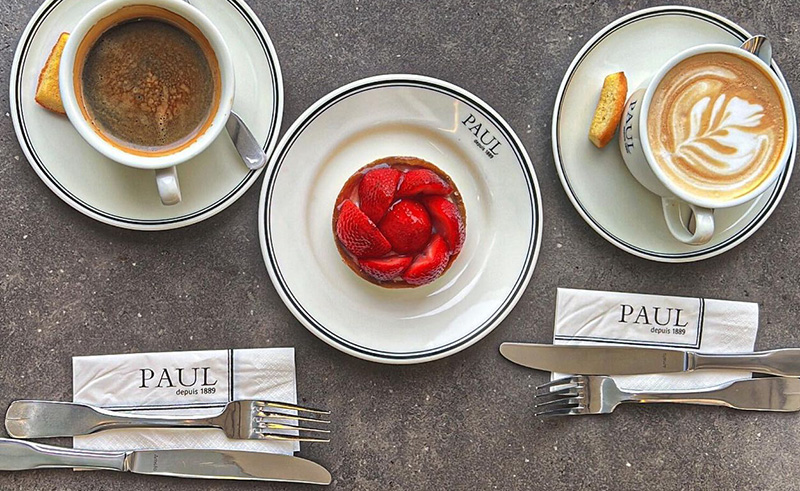 Having been our go-to for ambiguous afternoon outings since forever, Paul has become a master of tea time. Their new menu, featuring delicious concoctions like the velvety burrata pesto granola, is particularly exciting.
Maison de Paris
Arkan Plaza, Sheikh Zayed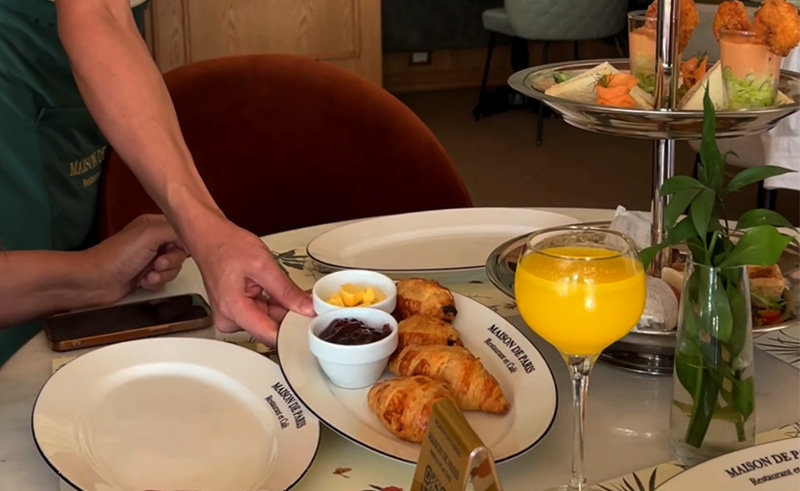 If we can't have mango shrimp salads with tea on an exhausting weekday, then what's all this been about? Follow up with the spot's classic macrons for maximum enjoyment.
The Bake Bar
Dusit Thani Hotel, New Cairo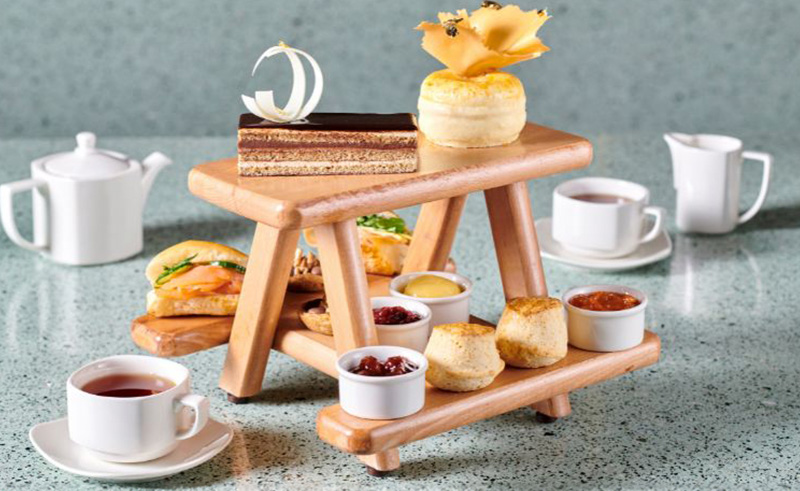 A loaded toast platter, oozing burger or pepperoni-topped pizza are all appropriate afternoon tea delicacies at Dusit Thani's extensive Bake Bar. You'd be surprised just how much you can gobble down beside a steaming cup of tea at the serene eatery.
Villa Belle Époque
Rd. 13, Maadi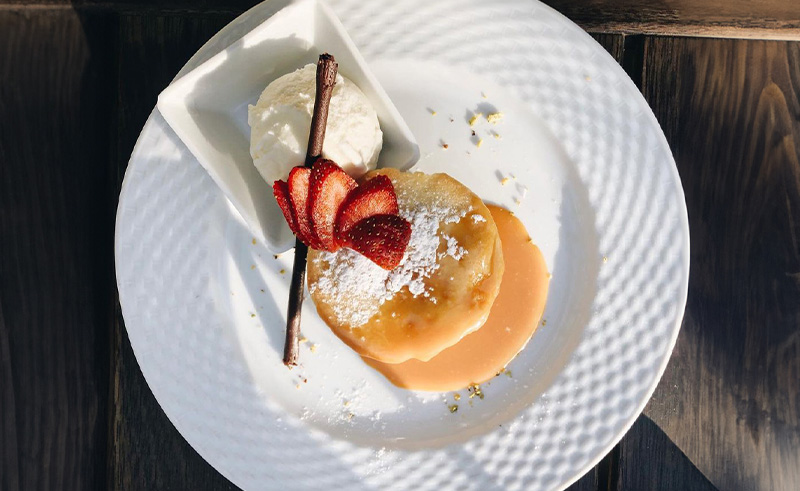 There's no place quite like the green boutique hotel for an afternoon tea date. The hotel's restaurant, Acacia, crafts a beautiful rendition of salmon toast, dishing the savoury fish out on a bed of avocado and lime-tinged mustard aioli.
Madeleine
St. 232, Maadi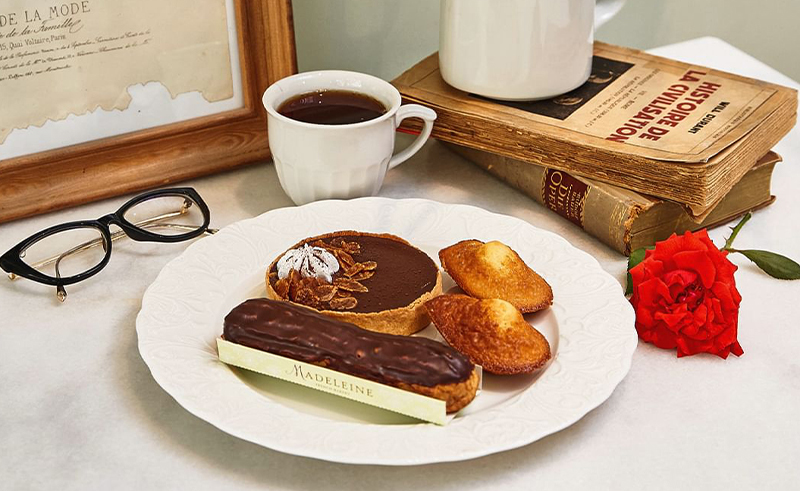 Whether you choose to bring calm to your afternoon with a simple slice of brioche bun or the more loaded oven-baked chicken sandwich, Madeleine is the place to munch with a French coffee in hand. Be sure to follow your meal up with a customary canelé, though.
Ladurée
Branches all over Cairo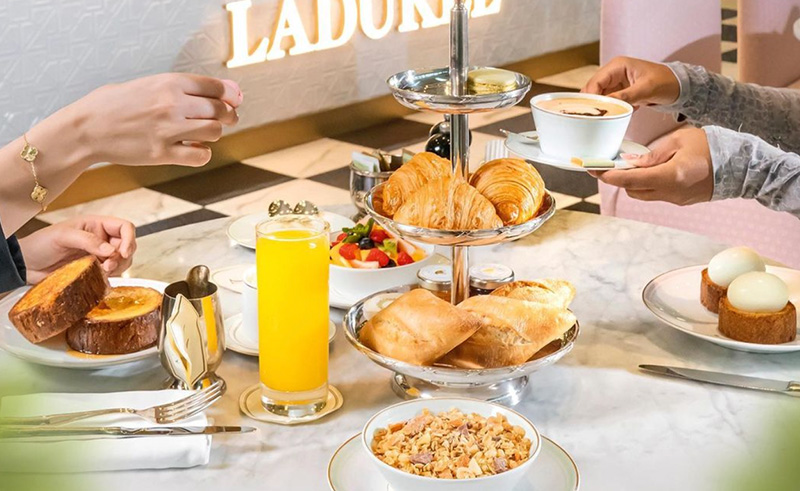 An afternoon at Ladurée is akin to stealing a night in Paris's Musée D'Orsay. Besides its grand interiors, the spot's delicacies, as simple as an eclair or complex as its three-tiered mini sandwich platter, are simply pure art.
Tea House
Open Air Mall, Madinaty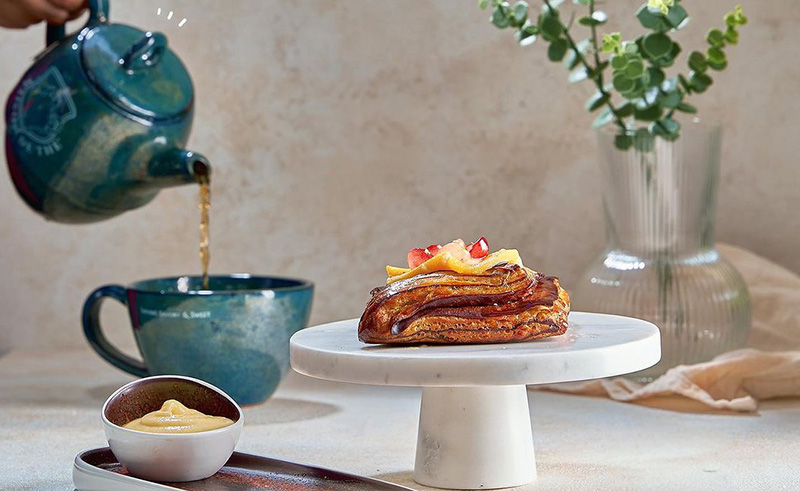 Afternoon salmon quiches, anyone? The Maison de Thé of Madinaty is known to house escapist fantasies in plain white cups of tea that we find trouble resisting.
Canelé
Merghany St., Heliopolis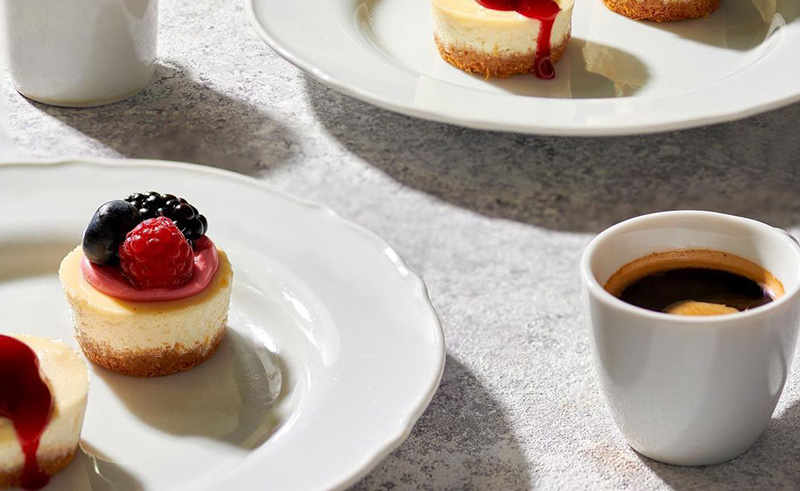 While the Heliopolis patisserie is more popular for its sweet delicacies, like its citrusy namesake or creamy pistachio cake, Canelé is also home to a stunning assortment of bagel options we constantly find ourselves reaching for.