Lebanese Spot Tawlet Yvonne Brings Bountiful Bites of Beirut to Maadi
Inspired by memories of family dinners in Lebanon, this hotspot satiates Levantine cravings with spicy meat skewers and glistening man'oushas.
It was a Tuesday afternoon when I found myself on an unexpected sojourn amidst the greenery labyrinth of Maadi, ravenously hungry after a hectic workday. Driven to the edge of hangry desperation, I wasn't just searching for anything to restore my will to live - I needed something warm, something familiar, something that would not betray a real taste of nostalgia. It was then that I stumbled upon a tiny piece of Lebanese heaven, shrouded in the shadows of Sarayat's plane trees, called Tawlet Yvonne. Drawn in by the aromas of their tantalizing homemade man'oushas, I eagerly descended its stairs.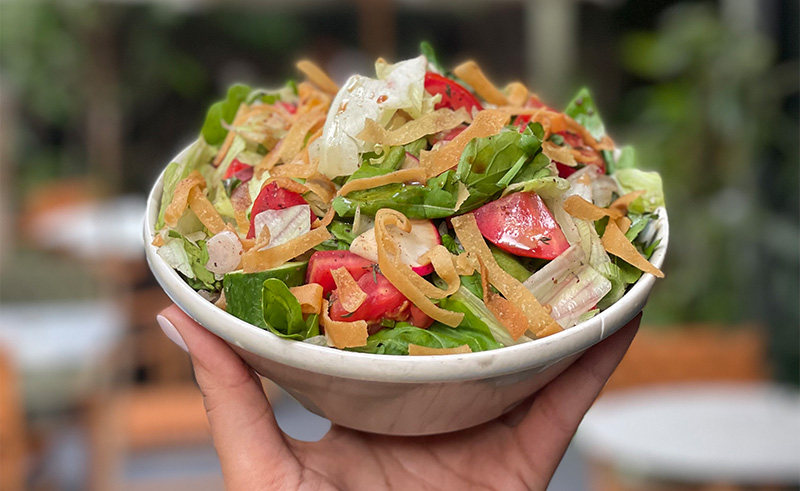 Boasting rustic cushioned chairs and glimmering yellow light bulbs, the place evoked an ambience reminiscent of my childhood summer vacations in sweet Beirut. Taking a seat at one of their small outdoor tables, I delved into their extensive menu with a ferocious appetite, ready to indulge in an intimate feast (just me, myself and I). In a matter of minutes, my table was adorned with a myriad of colourful Lebanese delights, from creamy velvety hummus and Labneh, to spiced makanek, golden orbs of dainty cheese rolls, sizzling spicy meat skewers and scrumptious man'oushas glistening with za'atar and molten cheese.
Weeks later, I reached out to Tawlet Yvonne's founder, Mario Haddad, who shared the story of how the memories of his grandmother's dinners in Lebanon built the foundations of this little slice of Beirut.
"My grandmother, Yvonne, would host a lot of gatherings in her home in Lebanon, where everybody would eagerly come to feast upon the home-cooked Lebanese dishes she would present at her table," Haddad tells SceneEats. "As a tribute to her, I decided to name the restaurant 'Tawlet Yvonne', aiming to offer the same lively and warm ambience of her dinner table, but in Cairo."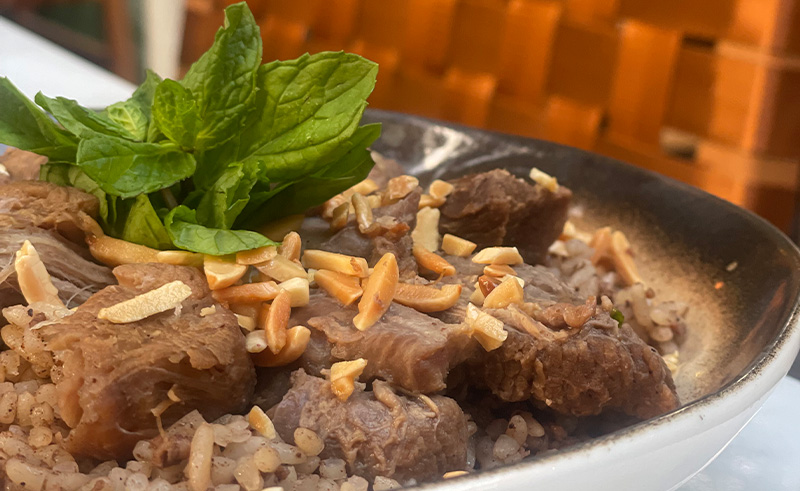 Tawlet Yvonne initially opened on the shores of the North Coast before ultimately gracing the Cairene streets in the heart of Maadi. "There is a certain nostalgic soulfulness about Maadi, which has always reminded me of my hometown in Beirut," Haddad shares. "Maadi is like Achrafieh for me. So, as a Lebanese expat living in Cairo, it just felt right to have our Tawlet Yvonne there."
Haddad solely focuses on the authenticity and quality of his Lebanese dishes at Tawlet Yvonne, making their Lebanese sujuk in-house. "I believe that restaurants should be the epitome of home, not only through the quality of the food but also how the space should make you feel like you are home," Haddad says. "Hence, at Tawlet Yvonne, we don't have customers, we only have guests."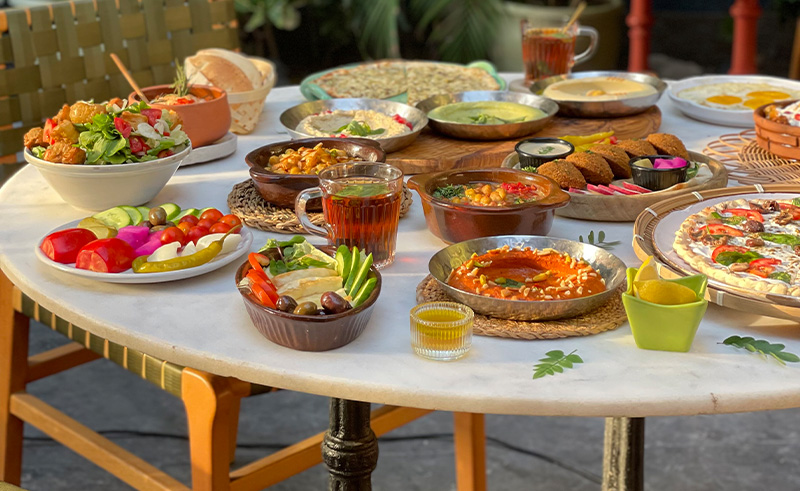 In the history books of Levant cuisine, a well-crafted hummus stands a testament to the quality of a Lebanese restaurant. While the mezze might seem simple from a distance, it's quite a challenging art to master. However, Tawlet Yvonne understood the assignment, blessing our palates with a rich flavourful silky-smooth hummus that checks all the right boxes.
Although this Lebanese haven has found its home in Maadi, Haddad has exclusively shared that he will be taking his vibrant tawla, hummus and signature sujuk to a new branch in Sheikh Zayed as well, before eventually extending his franchise to Doha.