Hi Monkey Delivers Speciality Coffee All Over Cairo
The monkey bars have become more espresso-based with this UAE-based luxury brewery.
There comes a definitive moment in one's life, perhaps after a particularly juicy Salinger or after the nineteenth rewatch of the Great Gatsby, where the ache for opulence overwhelms the commitment to the ordinary. In times like that, luxury coffee brand Hi Monkey becomes one's only consolation in a world of average.
Forget the hit-or-miss cappuccinos at frantic gas station stops, Hi Monkey made an oath to stay consistent and luxurious across all their products. Sourced from their own meticulously monitored micro-farms, the brand's coffee is carefully raised with the faintest notes and flavours in mind, and then expertly brewed for optimal accentuation.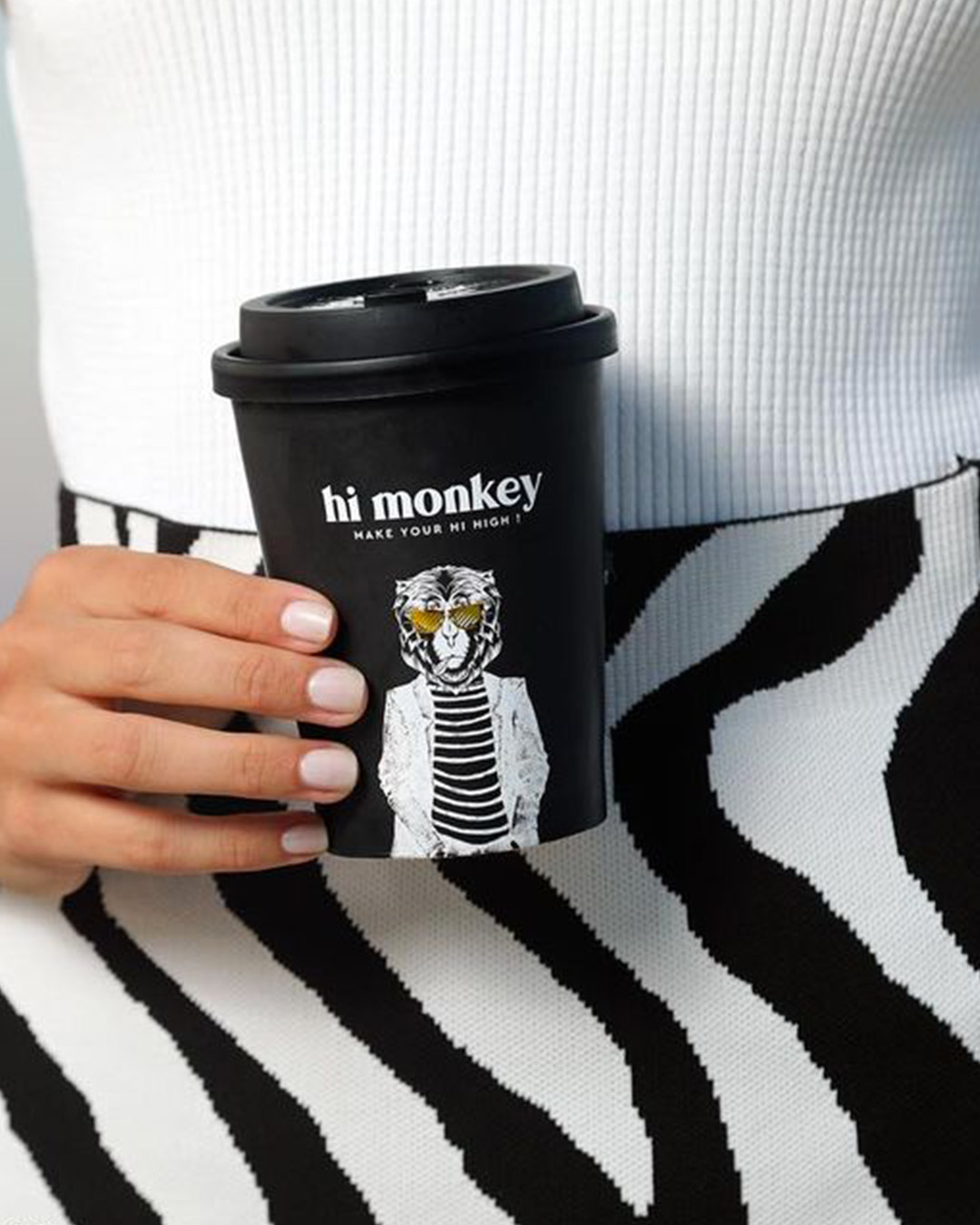 "Hi Monkey ensures a quality experience," Mahmoud AbdelSalam, founder of Hi Monkey tells #SceneEats. "Our main focus is to present coffee lovers all over the globe with a distinct coffee experience where they do not have to doubt its quality once."
To match the pricelessness of the brew, Hi Monkey's coffee comes in elusive glass bottles that look like they belong in a wine cellar – and it's not a coincidence. Committed to soda drinkers at bars, one of the brand's goals was to create a product matching the elegance of a glass of scotch, minus the alcohol. Hi Monkey's brews, classic, flavoured and their signature berry-infused Dirty rendition, is the perfect little treat for non-drinkers to have in an engraved glass at the chicest social functions.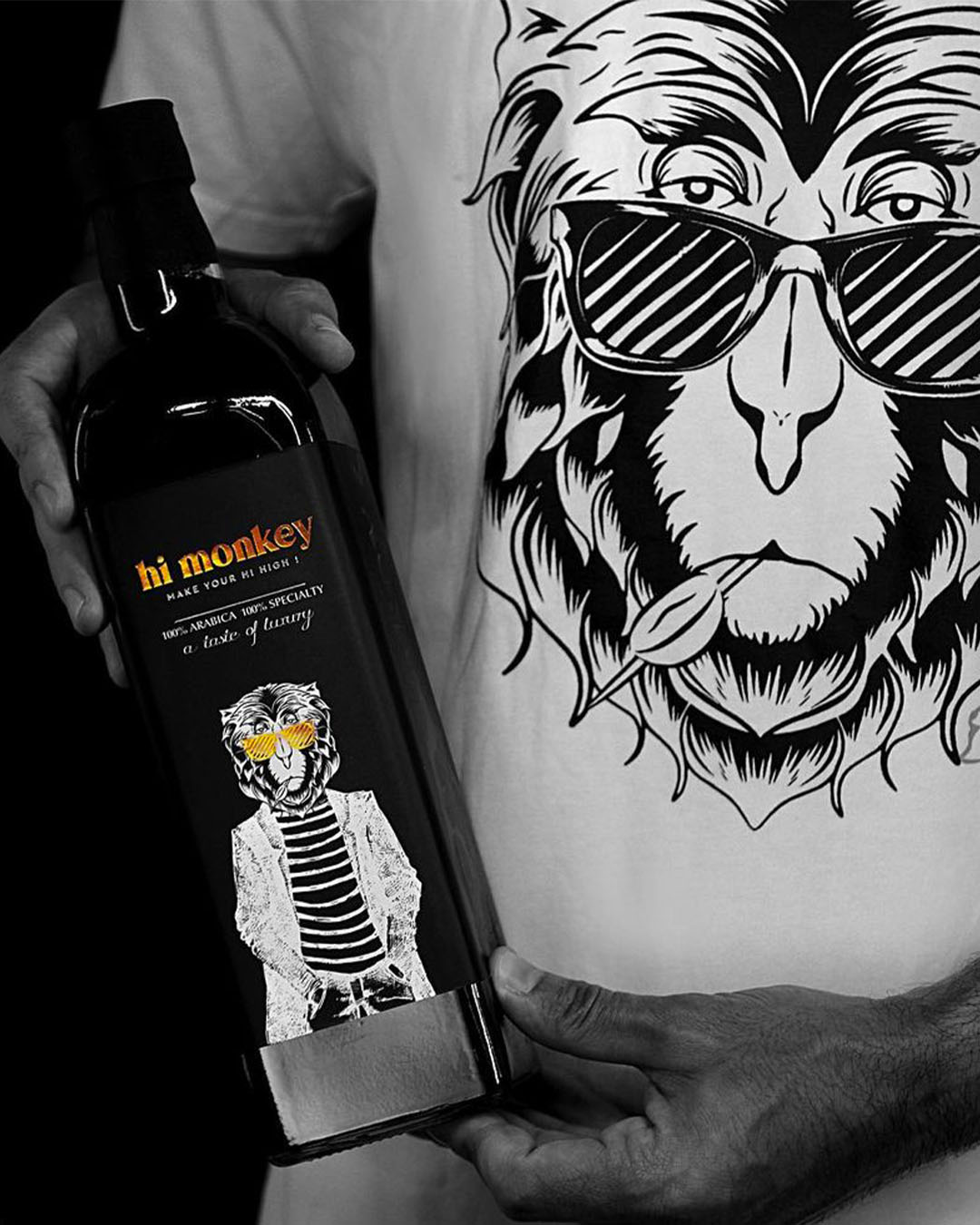 The product of a serendipitous meet cute, Hi Monkey was brought to fruition on a sporadic Thailand trip, where a chance encounter with the chimps on a monkey-managed coffee bean farm put a global company in motion. It was the same farm that the brand got its slogan, and the two monkey motifs that make it so dear to our hearts; eventually allowing Hi Monkey to create its own NFTs!
Available for drink-in in Dubai and for ordering in Egypt and Greece, Hi Monkey's elusive coffee experience is predicted to be all over the world soon.