Griix Serves Authentic Greek Cuisine Amidst Maadi's Bustling Streets
Opt for an actual traditional Greek salad and heaping fistfulls of halloumi fries at Maadi's Griix.
Remember that one picture of the half-broken Alexander the 'Greatest' statue with a pink background, otherwise known as the pinnacle of aestheticism in 2017? Well, what if I told you that this picture somehow gained sentience, and expanded into its own fully-fledged greek cuisine restaurant (not creepy at all, of course), that coincidentally also serves the same amount of aesthetic for your monthly photo dump on Instagram?
Wrapping up the Mediterranean into a gyro and shipping it all the way to Cairo's Maadi, this eatery serves Greek done right, complete with the white and blue Mykonos charm. Similarly to us, the Greeks know that frying anything almost always makes it ten times better, and we're sure it has something to do with halloumi fries that brought Olympus to its demise. Paired with a delicious gyro, and wrapped in the store's made-from-scratch pita bread and stuffed with whatever tzatziki infused delicious filling - be it chicken, beef or vegetables for our climate-conscious girlies - the meal serves as a godly upgrade from the traditional combo with fries.
As for our gluten-free googlers, the eatery offers a delicious range of hot and cold appetisers - from the red-hot htipiti to the flavourful kolokithokeftedes, a traditional dish featuring fried zucchini, fresh courgettes and greek feta cheese - Griix allows you to mix and match for a comprehensive Greek cuisine experience. For an easier order, you can opt for the traditional Greek salad, except this time it's actually authentic.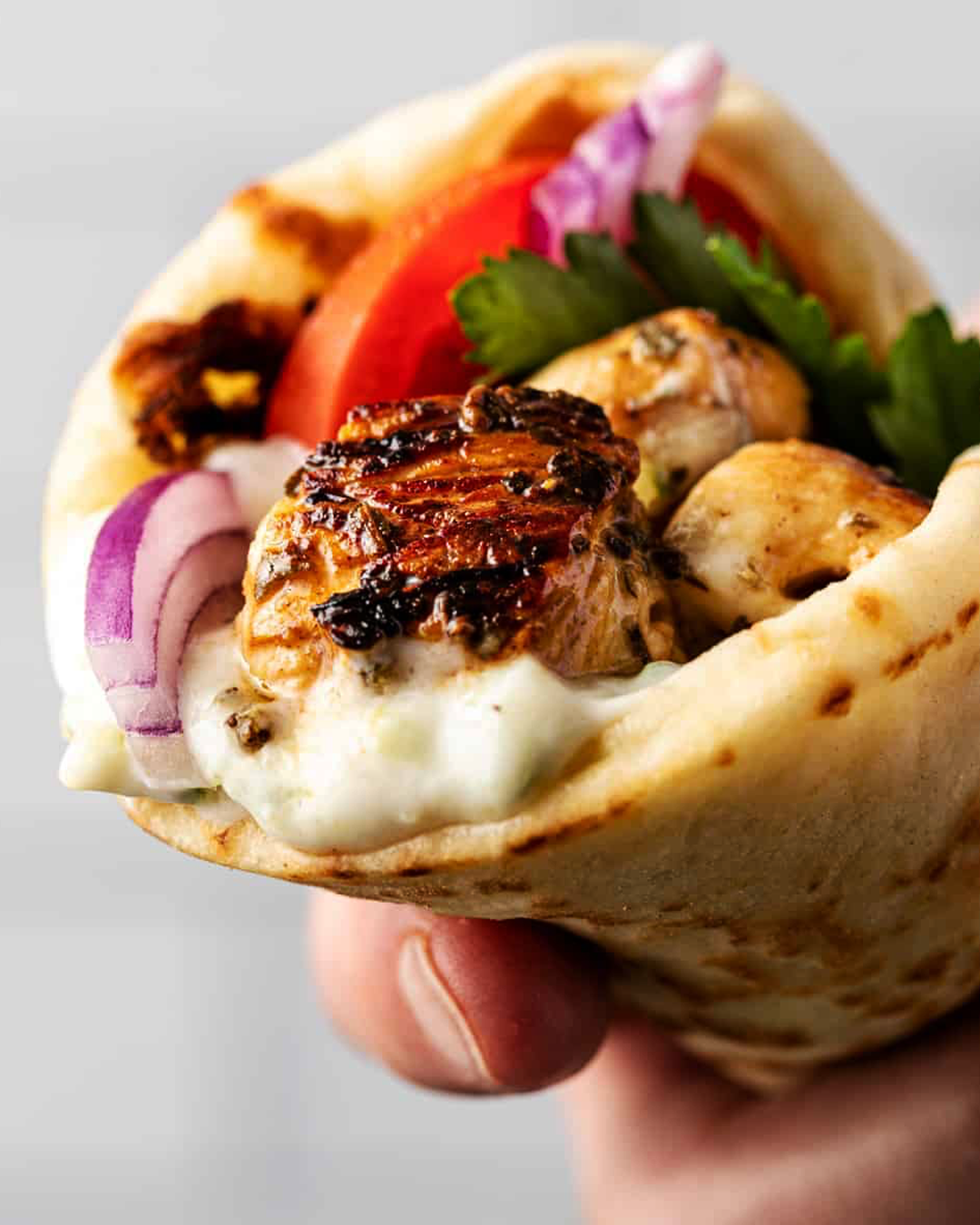 After you've had your first, second and third servings and have run out of reasons to stay in the blue-and-purple neon ambience of Griix, you can opt for a light dessert, also fully authentically Greek, of course, with a nice bowl of Greek yoghourt that will both satisfy your sweet tooth and keep you on your feet for a moonlit walk around greeny Degla.