Dahab's Isfahan: Mastering The Art of Slow Cooking
All good things come to those who wait.
Opened just in April this year, Isfahan appreciates that patience is a virtue, especially when it comes to food. Another silk thread in Dahab's rich web of eateries, the restaurant rapidly garnered a buzz of enthusiastic reception.
Isfahan's founders, Mostafa Alkassas and Mohamed Essawy, launched the eatery to serve one thing, and to serve it right: tajine. The traditional slow-cooked dish is named after the pot it cooks in and is one of the most famous culinary exports of North Africa.
"Slow-cooking is deeply rooted in ancient traditions from different cultures," Alkassas explained. "We've been continuing that legacy and adding our twist on it." Isfahan prides itself on combining the rich gastronomic heritage of the region with influences from South African and Persian cuisines, he told SceneEats.
Since everything is slow-cooked all day, your order is ironically served virtually minutes after your waiter leaves your table - a maximum of three minutes, to be exact.
The partners spent over six months perfecting a selection of meat, seafood, and vegetarian slow-cooked tagines. The fresh, high-quality ingredients are all prepared in the morning and slow-cooked for about 4 hours. "Slow cooking preserves the nutritional value of the food," explained Alkassas.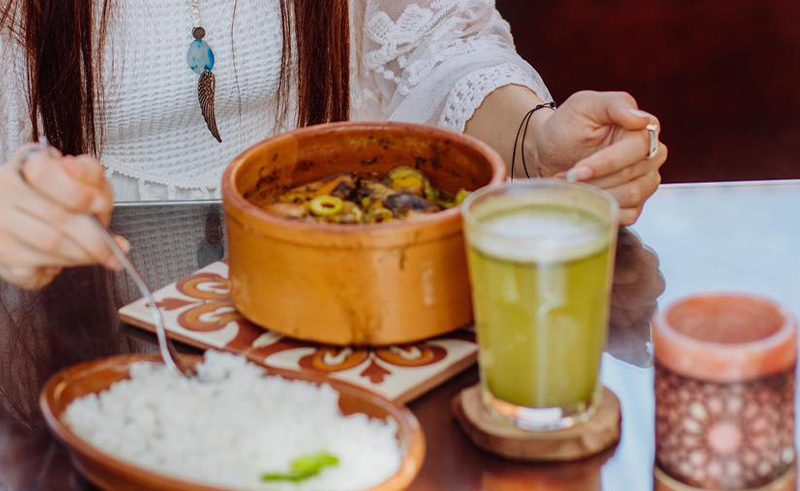 Isfahan uses all-natural recipes that don't include any artificial solvents or gluten, and none of the meat is ever frozen. "Luckily, my uncle has a farm, so he is our meat supplier," he told SceneEats. Although committing to using only fresh ingredients puts their prices slightly higher than the market average, it's worth it.
Their overarching goal is to "make it taste like art." Alkassas told SceneEats the response from diners has been overwhelmingly positive.
"Many people have been hesitant to try lamb or duck as they're known for being fatty and heavy," he started, "but guests try them at Isfahan and don't experience this - the meat falls right off the bone."
Launching his restaurant was always a goal of Alkassas', and this year it was finally realised. "When I crossed paths with chef Esawy, we both recognized the perfect opportunity to meld my long-held dream of owning my restaurant with his passion for the art of slow-cooking." With a clear vision and a strong skill set, the two set about preparing to open their new restaurant.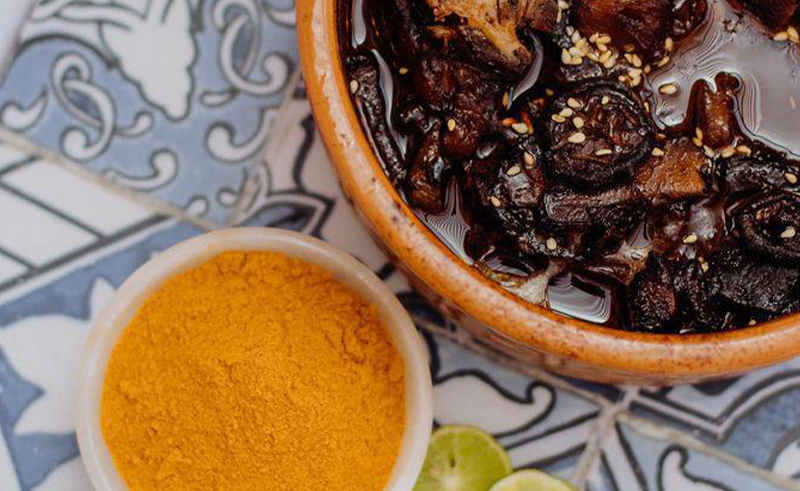 The two opted to launch in Dahab for a few reasons: "We chose Dahab because we have many stories there and a lot of love for it, and because it's an international city full of people of all nationalities and cultures - all of whom agree on how fantastic our food is."
He went on to reveal his hopes of opening a Cairo branch one day to change people's perceptions of the Tagine, demonstrating that they are not meant to exist solely as a home comfort but deserve to be considered an elevated dish fit for fine dining too.
Isfahan is located on Lighthouse Rd, Dahab, South Sinai, and is open from 4-11 pm daily.