Black Pearl Is Whipping Up Fresh Fruit Boba In The Heart Of New Cairo
Boba so good it'll have you moving to another continent, and for Black Pearl's founder…that's exactly what happened.
"I love boba so much that I just had to take matters into my own hands."
In the vibrant realms of gastronomy, there exists a singular elixir that bewitches the senses, an enchanting conco...- we'll spare you, it's Boba. Now let's talk about boba a bit…the sweet beverage that has the power to transport drinkers to a state of bliss with every chewy, flavourful sip.
Brimming with pearls of tapioca and dissolved firmly within a milky base, boba taps into our deepest desires for texture, taste, and novelty. It is no wonder then that this Southeast Asian creation has risen to global popularity in recent years. Yet despite Boba's widespread love for one woman, Egypt's growing scene lacked a truly authentic destination - until she took matters into her own hands.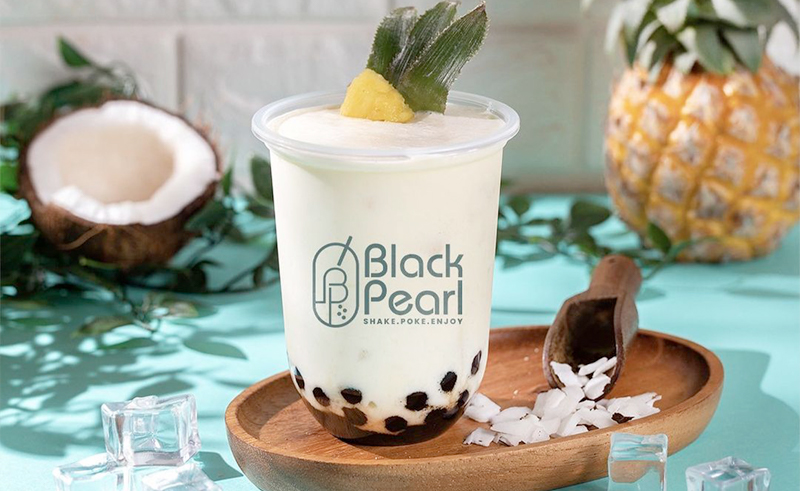 Tucked away at Golden Square Mall in New Cairo is Boba's freshest destination - Black Pearl. At Black Pearl, the boba experience is elevated to an art form, with their menu a trove of boba delights. Beyond their signature fresh passion fruit boba, which bursts with tropical vibrancy, you'll discover an array of other choices; from fizzy bubble boba drinks that tickle the taste buds to mojito bobas that transport you to a world of minty refreshment.
And like all the best stories, the story of how Black Pearl came to be finds its origins rooted in serendipity. Founded by Salma Khaled, who lived alongside her family in Canada, Black Pearl is one woman's decision to take matters into her own hands. Having come to Egypt on vacation with her family, Salma's boba craving called, and yet she remained unimpressed with what the boba market had to offer. Moments of contemplation ensued, and a light bulb went off.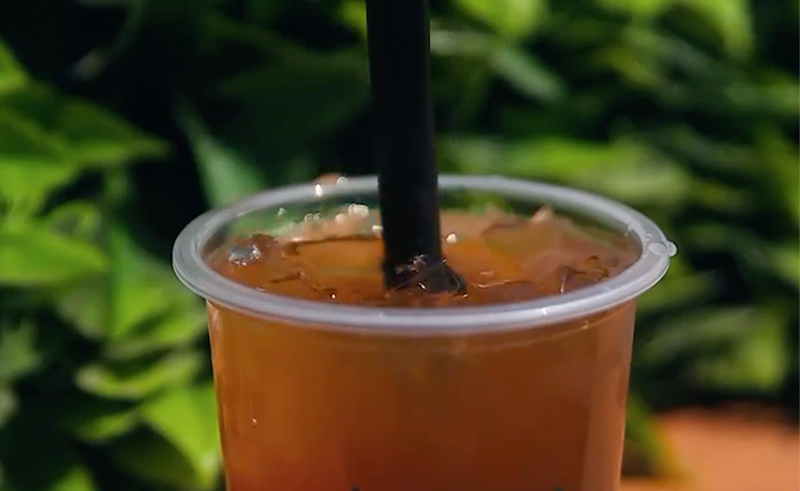 "You see, I just love Boba, and when I came to Egypt there were barely any boba spots and I thought 'you know what? i'm taking matters into my own hands," Founder Salma Khaled tells Scene Eats. "I wanted to do something new; something authentic yet still customizable, caters to Egyptian tastes but does not compromise on quality - not one bit."
With determination and deep love for the bubbly brew, Khaled sought out locations for her brand new venture, and just when she'd settled on location, life back home in Canada called. What followed were months of remote management and long hard hours of running an entire (and entirely new) business several continents away…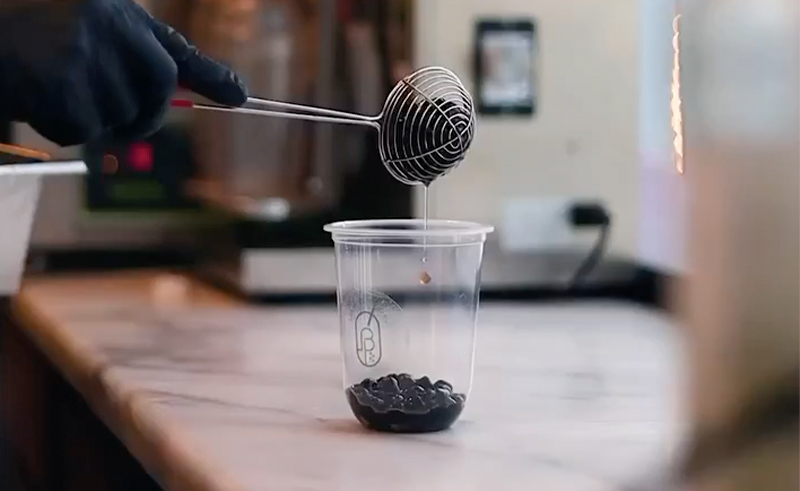 "I had to do everything from start to finish - thousands of kilometers away. It's been such a challenging experience, I'm not going to sugarcoat it - It was a whole lot of ups and downs, oftentimes more downs. Running everything remotely took a lot of blood, sweat, and tears. But I can truly say I am happy."
Now fully operational in New Cairo's Golden Square Mall, Khaled is the happiest she's been, "Boba just makes me happy." as Khaled simply puts it. With her thriving business making cup-sized waves in Cairo, Salma Khaled is now calling Egypt home again.
Who said boba wasn't life-changing?