World's Largest Light Art Celebration Noor Riyadh Returns in November
The festival will showcase a slew of accessible artworks, illuminating Riyadh from November 30th to December 16th.
Noor Riyadh Festival is on the horizon, and it's bringing its radiant blend of light and art back for the third edition from November 30th to December 16th. Renowned as the world's largest light art celebration, Noor Riyadh is a cornerstone of Riyadh Art, a Saudi initiative committed to nurturing local talent and propelling Saudi Arabia's cultural scene to new heights.
With an overarching theme of 'The Bright Side of the Desert Moon', the festival at large will showcase over 120 artworks by more than 100 artists across five hubs in Riyadh. The festival will include international and local artists, offering a diverse program of workshops, seminars, and artistic discussions.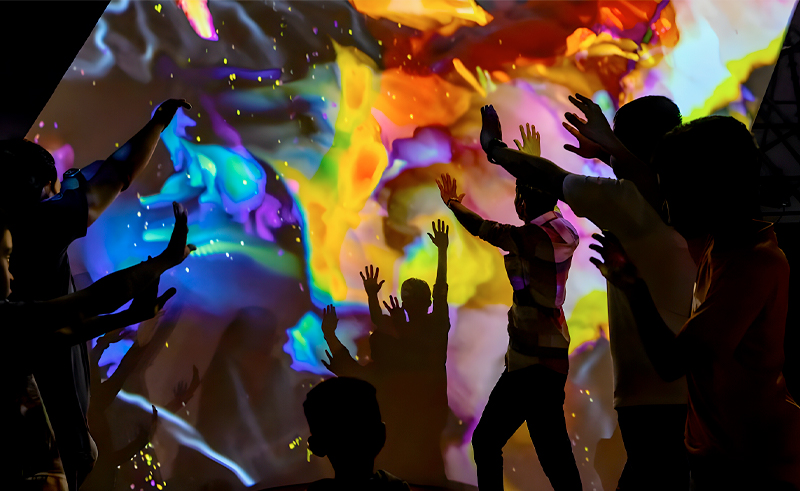 The festival's lead curator, French artistic director Jerome Sans, known for his work in prestigious art institutions globally such as the Baltic Centre for Contemporary Art in Newcastle, UK, collaborated with curators Pedro Alonzo, Saudi's Alaa Tarabzouni, and Fahad Bin Naif to bring together artists from various backgrounds. Noor Riyadh 2023 will adorn the city with large-scale light art installations, building projections, and captivating performances. The festival will offer more than 500 programs tailored for visitors and families throughout its duration.
Amongst the exhibitions to be featured at Noor Riyadh is 'Refracting Identities, Shared Futures', curated by British art critic Neville Wakefield and Saudi curator and cultural entrepreneur Maya Al-Athel, which will run from November 30th to March 2nd, in JAX District.
The third edition of Noor Riyadh Festival follows its triumphant 2022 showing that welcomed 2.8 million attendees and secured six Guinness World Records, including recognition for hosting the world's largest light art celebration.