Coveted Hipster Brand In Your Shoe Opens New El Gouna Store
The new opening marks the brand's fourth store in Egypt, and the second with a beachfront view.
Community-led hipster brand, In Your Shoe, tore through El Gouna's tight-knit seams and opened a new branch amidst New Marina's bustling promenades. Much like their cool boy/girl/person next door designs, the store boasts a plethora of the brand's classic take on quirky patterned shirts, sweats, hoodies, and most importantly, socks, while seamlessly weaving El Gouna's free-spirited energy into the fabrics riddling its shelves.
"We think El Gouna is the coolest city in Egypt, and so it made most sense that we bring Egypt's coolest brand to its shores," In Your Shoe co-founder Ezz Tarek tells SceneStyled. "The feeling of excitement that accompanies a new milestone never gets old. Kawashti and I have built a tradition of taking photos in front of our new store openings, and we hope this tradition continues as we open stores across the world, too."
What started as a fun and playful competition between two friends to see who had the better fashion sense is fast becoming a label with staple pieces for every wardrobe. After three successful store openings - one in City Centre, Almaza, one in Maraasi's Lakeyard and one in Cairo Festival City's The Street - In Your Shoe has managed to slice through the haze of Egypt's saturated fashion scene to provide sassy streetwear for every youth on the lookout to plaster their personality on their back.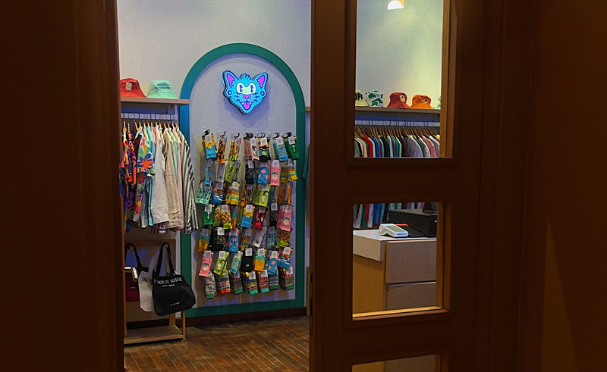 Despite having had a peculiarly spicy online presence since their launch in 2018, the stores they've built over their short life span have enabled them to form tangible bonds with youth all over Cairo, cementing them further as the go-to brand for all-things comfy outerwear.