These World-Class Storytellers Are Speaking at RiseUp Summit
DreamWorks, Disney, Pixar and Amazon are only some of the globally-acclaimed institutions being represented at RiseUp.
As journalists and creatives, we're so often harangued into turning the most tedious things into sensational stories under the banner of 'storytelling' that our passion for it is buried beneath the tasks that pay our bills. But sometimes, we're lucky enough to see something, hear something, or experience something that shakes the proverbial paperwork away and allows us to glimpse what has become mundane with a new and almost childlike wonder.
Sometimes, we forget that there are stories to be told in every crevice of our day to day lives, nestled in the most incongruous spaces, hidden within aspects of our existence so dissonant we've long given up on deciphering them. It is a privilege to witness creative individuals rise up from beneath the banal bureaucracies and birth ideas that on the surface seem to have arrived fully formed and seemingly perfect; they prove that the zenith of contemporary storytelling is, in fact, within our grasp.
Soon we will be given the chance to witness some of these world-class storytellers up on RiseUp Summit's Creative Stage at the heart of the Grand Egyptian Museum, where they will regale us and a crowd of the region's up-and-coming entrepreneurs with the 'how' of their successes…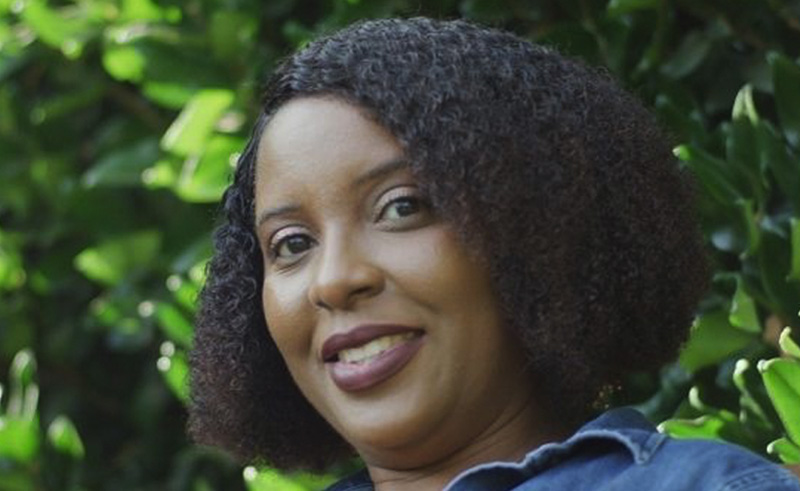 KIMBERLEE ARCHER | Head of Global Marketing - Augmented Reality & Camera at Snap Inc. With over 15 years of experience in the technology and marketing industries, Kimberlee Archer has become an expert in creating innovative marketing campaigns that leverage cutting-edge technology. She is responsible for developing and executing marketing strategies for Snapchat's AR products, which have become one of the most significant revenue drivers for the company.
Prior to joining Snap Inc., Archer held various senior marketing roles at companies such as Samsung and Facebook. Over the course of her career, she launched over 25 apps and managed more than 150 media and developer partnerships. At Samsung, she led virtual reality marketing and developed go-to-market strategies for Gear VR, Gear 360, and Samsung VR. She also designed AR, VR, and MR immersive experiences and produced 4D experiences in the US. Kimberlee led pioneering VR partnerships resulting in Emmy-nominated content production. As Facebook's Head of AR/VR Developer Marketing, she built tools, provided resources, and grew Facebook's AR/VR ecosystem.
Archer is a sought-after speaker and industry thought leader in emerging tech, and has been featured in publications such as Adweek and Forbes. She is passionate about the intersection of marketing and technology and is committed to driving innovation in the industry.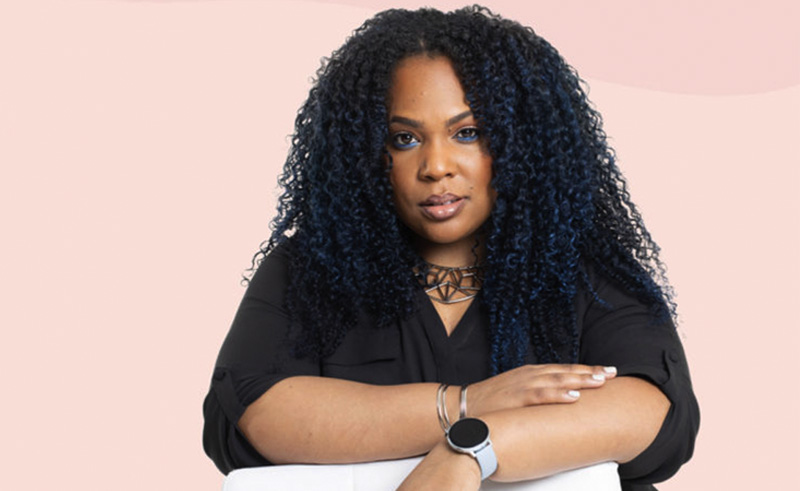 "SOCIALLY NINA" THOMAS | Manager of Content, Creators at LinkedIn
Nina Thomas Estwick, aka 'Socially Nina' Thomas, is an accomplished digital content creator and social media strategist with over a decade of experience in content marketing. Currently, she is the Manager of Content at LinkedIn, where she leads the strategy and execution of content that engages and educates their 700 million members. Nina has been an instrumental part of LinkedIn's Content and Community Marketing team, which has been recognized with several industry awards.
Nina has worked as a Brand Marketing Consultant since 2014, having amassed a loyal fanbase of over 100,000 entrepreneurs and viewers under her personal brand, Socially Nina LLC. For nearly a decade she has managed personal, celebrity and start-up brands, executed digital marketing strategies while discovering and implementing emerging technologies, and worked with various social media companies, including YouTube and Vimeo, to create video tutorials and other marketing campaigns.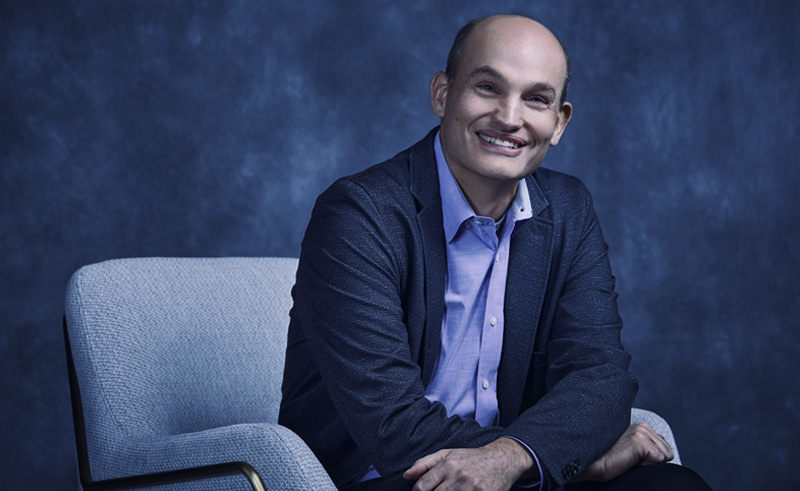 TODD YELLIN | Independent Filmmaker (Former Head of Product at Netflix)
Todd Yellin is an independent filmmaker and former Head of Product at Netflix. During his 13-year tenure at Netflix, Yellin played a key role in the company's transition from DVD rentals to online streaming. He also oversaw the development of the platform's recommendation algorithm, which has become a hallmark of the streaming service. Yellin has since left Netflix to focus on his filmmaking career and runs Yellin and Screamin Productions, which produces documentaries and feature films.
Yellin's work has been recognized with multiple awards and nominations, including an Emmy Award for Outstanding Achievement in Interactive Media. He is a passionate storyteller and is committed to creating engaging and thought-provoking films that inspire audiences.
CHRIS COPELAND | Director at DreamWorks Animation
Chris Copeland is a director at DreamWorks Animation. He has worked on a number of successful animated films, including 'Kung Fu Panda 2' and 'How to Train Your Dragon'. Copeland has a passion for storytelling and has dedicated his career to creating visually stunning films that captivate audiences of all ages. He is a frequent speaker at industry events and has been recognized for his work with multiple awards and nominations.
Copeland's last project with Universal Pictures was the animated film 'The Bad Guys', which became a box office hit and amassed $250.6 million.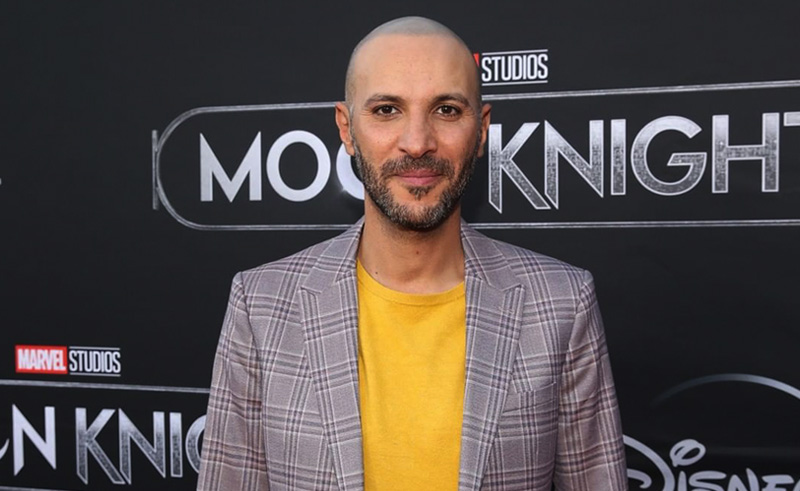 MOHAMED DIAB | Screenwriter, Director & Producer
Diab stands as one of Egypt's most acclaimed directors, celebrated for his previous work tackling critical social and political conditions. His debut film, '678' (2010) explored the struggle of three Egyptian women in the face of sexual harassment, while his follow-up, 'Clash' (2016), explored social tensions in the face of political upheaval and was screened in the Un Certain Regard category at Cannes Film Festival. Diab is also currently known for directing Marvel's hit Disney+ series 'Moon Knight', which was nominated for eight Emmys and went home with one.
Diab has spent much of his career advocating for artistic freedom and criticising censorship in the film industry worldwide.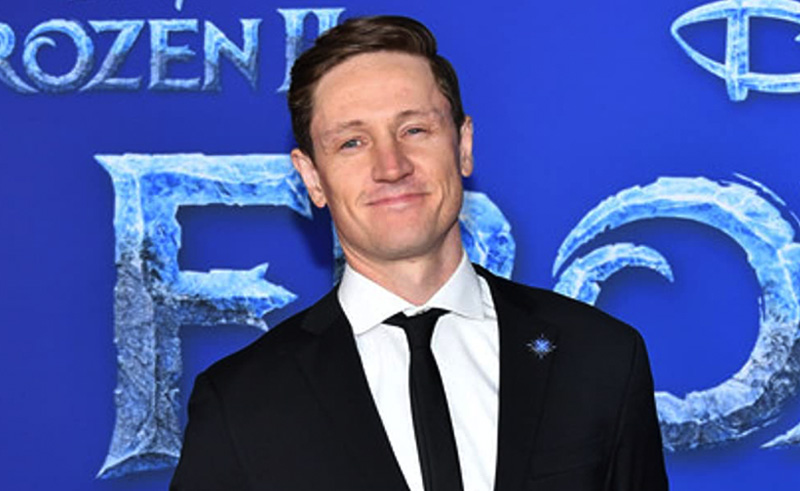 JEFF GIPSON | Director at Walt Disney Animation Studios
Jeff Gipson is a director at Walt Disney Animation Studios, having worked on a number of successful animated films, including 'Frozen' and 'Zootopia', as well as Academy Award-winning animated short film 'Bao'. He is passionate about using technology to enhance storytelling and has developed innovative techniques for creating immersive and interactive experiences in virtual reality, and is committed to mentoring young animators and filmmakers across the globe.
Gipson has received numerous awards and nominations for his work, including an Emmy nomination for his virtual reality experience 'Cycles'.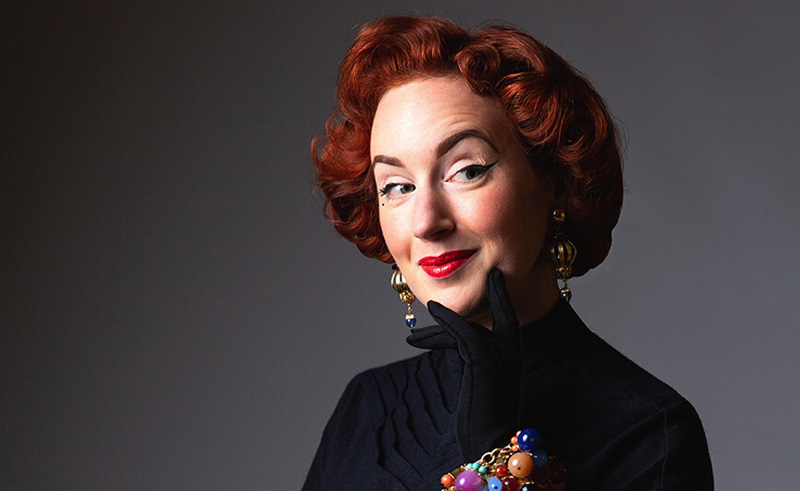 DEANNA MARSIGLIESE | Character Art Director at Pixar Animation Studios
Deanna Marsigliese is a character art director at Pixar Animation Studios and has worked on a number of beloved animated films, including 'Toy Story 4' and 'The Incredibles 2'. Marsigliese has dedicated her career to creating memorable and iconic characters that resonate with audiences of all ages.
Marsigliese has received numerous awards and nominations for her work, including a Visual Effects Society award for Outstanding Created Character in an Animated Feature for her work on 'Toy Story 4'. She is also a frequent speaker at industry events and is committed to mentoring young artists and animators.