8 Best-Selling Graphic Novels & Comics Reclaiming Our Narratives
We've collected a list of graphic novels that take place across the Middle East, illustrating all kinds of perspectives of our cultures and homes…
Whether you're flipping open Megalat Mickey or an issue of Asterix and Obelix, graphic novels can often be windows to another world. But sometimes we want to look at our own world - just from a different point of view. We've created a list of graphic novels that take place across the Middle East, illustrating all kinds of perspectives of our cultures and homes…
SHUBEIK LUBEIK - Deena Mohamed
Based in a fantastical Egypt where wishes are sold at kiosks, Deena Mohamed's trilogy has managed to paint a conclusive picture encompassing the many spirits of Egypt, exploring themes of love, loss, desire, depression, growing up, sacrifice and more. From hardworking Aziza to lost Nour to faithful Shokry - Shubeik Lubeik's lovable protagonists further cement it as a cornerstone on your personal bookshelf.
QAHERA - Deena Mohamed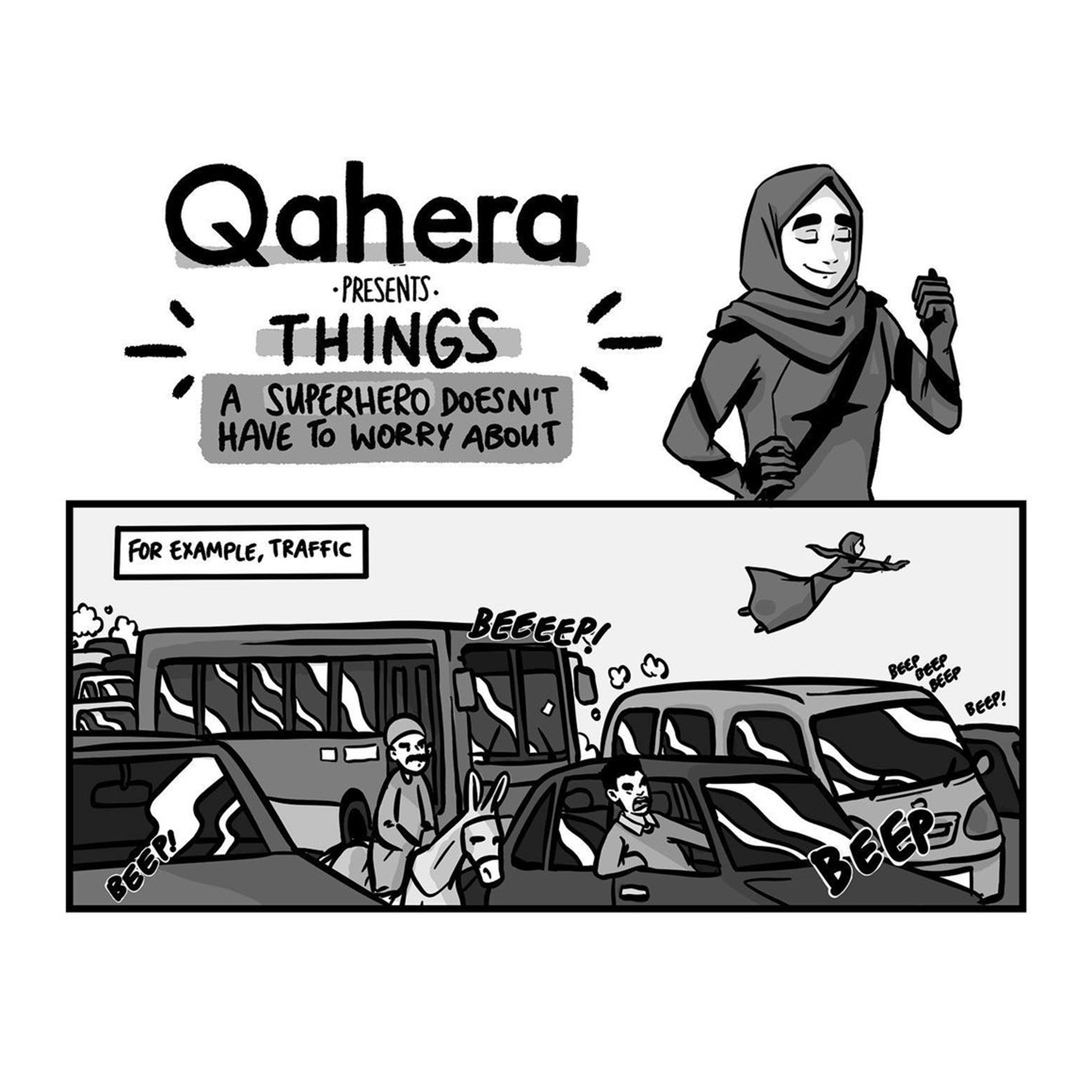 Conqueror of all, Qahera is the all-powerful superhero following in the steps of our capital to return order to Cairo streets. The webcomic follows our Hijabi (cape-included) protagonist as she encounters and miraculously (and yet very vulnerably) eradicates the day-to-day struggles of being a woman in an Arab country, cementing the webtoon as a portrait of satire, mundanity and magic - just the thing for a lighthearted read. Qahera is available for free in both English and Arabic at qaherathesuperhero.com
PERSEPOLIS - Marjane Satrapi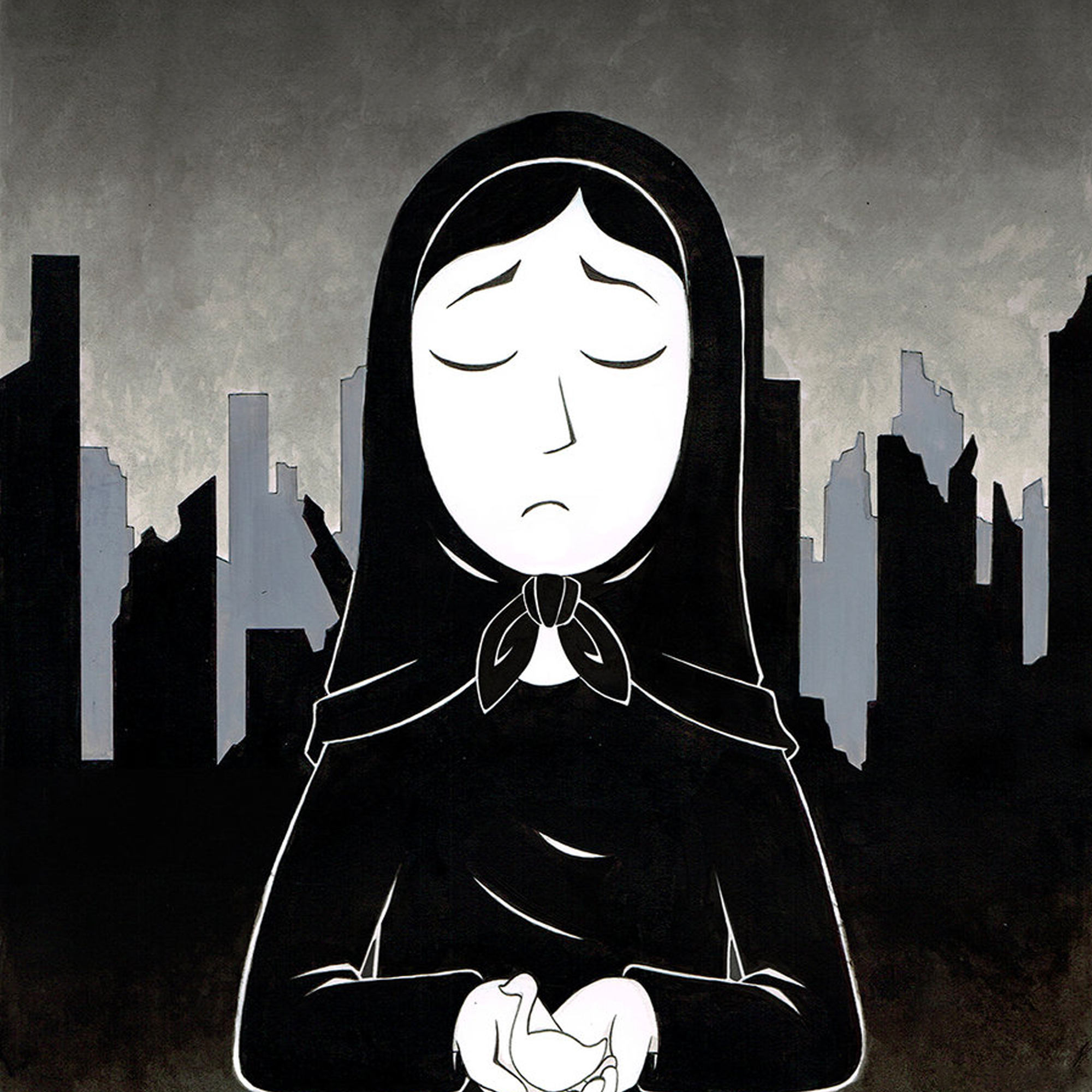 Perhaps the most popular graphic novel from the MENA region, Persepolis is a duology in which the author recounts her life in a series of black and white boxes. Based in Tehran, the novel paints an unforgettable portrait of daily life in Iran, while perfectly capturing Satrapi's conflict within the chaos that has enveloped her own country. Due to its overwhelming success, the books were adapted into an animated film in 2007.
THE APARTMENT IN BAB EL LOUK - Donia Maher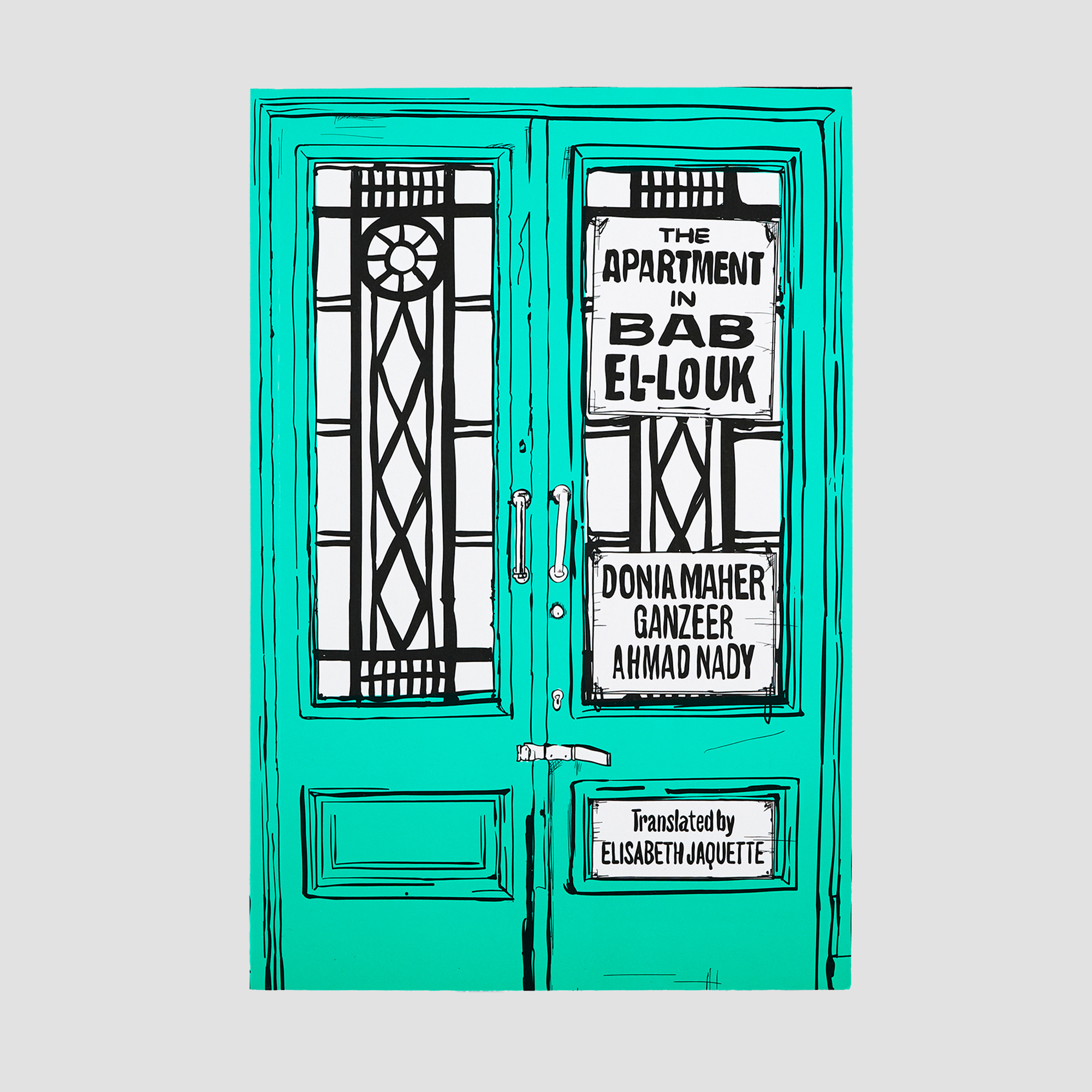 Originally a poem noir distinctively portraying the events of and around the 2011 revolution, the graphic novel written by Donia Maher follows the happenings of an apartment building in a time of crisis from the eyes of a poetic recluse. Half of the book is dramatically illustrated by Egyptian artist Ganzeer, giving weight to the conflicts of the revolution, while the other half contains satiric comics drawn by Ahmed Nady, making it a two-toned wonder of poetry, comedy and art.
AN IRANIAN METAMORPHOSIS - Mana Nesteyani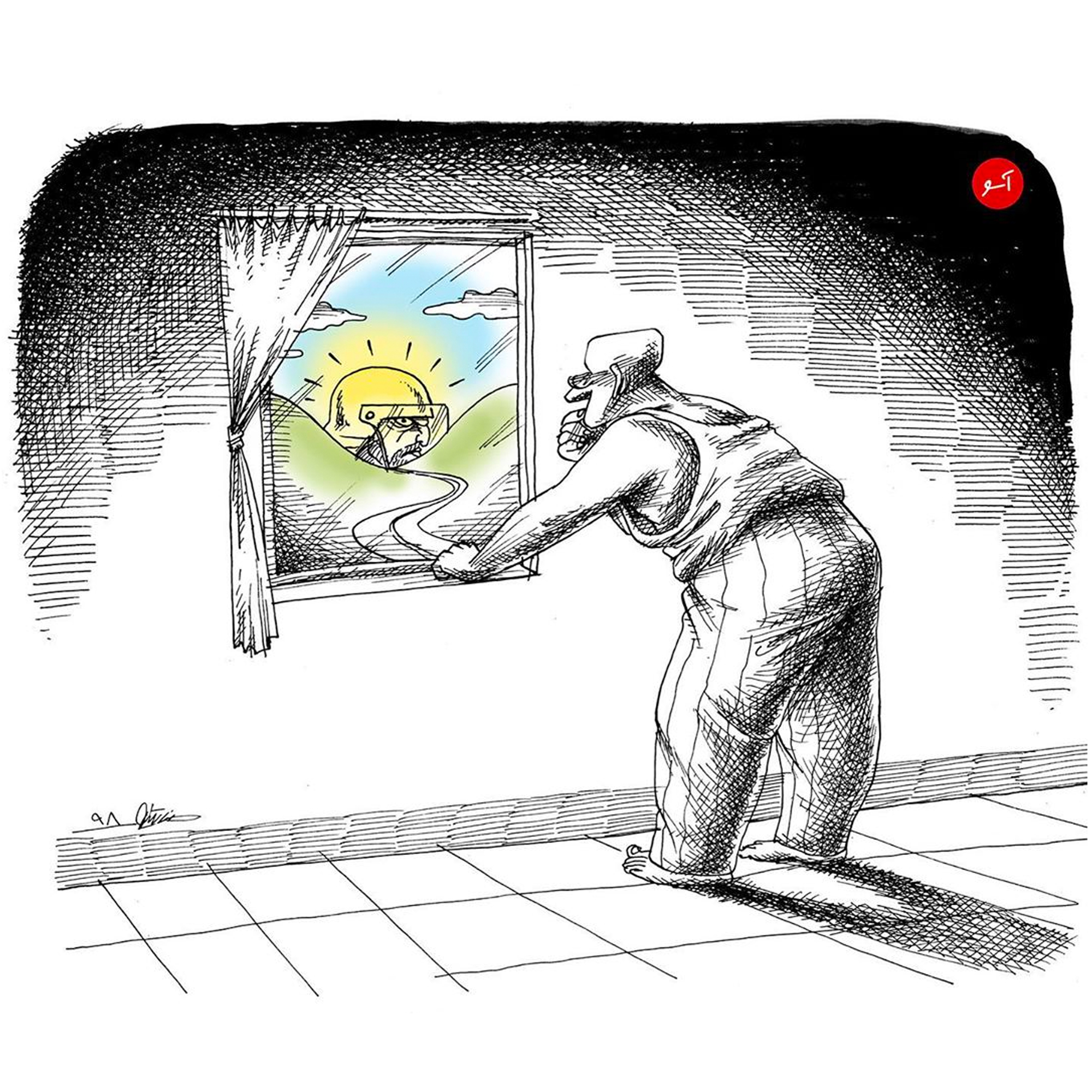 Nesteyani saw that a cockroach may not be the most hated thing you can wake up as, which inspired him to write and illustrate this autobiographical graphic novel. In a piece of art that can only be described as kafkaesque, the author recounts the horrors of suffering the consequences of a totalitarian regime and his experience in solitary confinement.
THE ARAB OF THE FUTURE - Riad Sattouf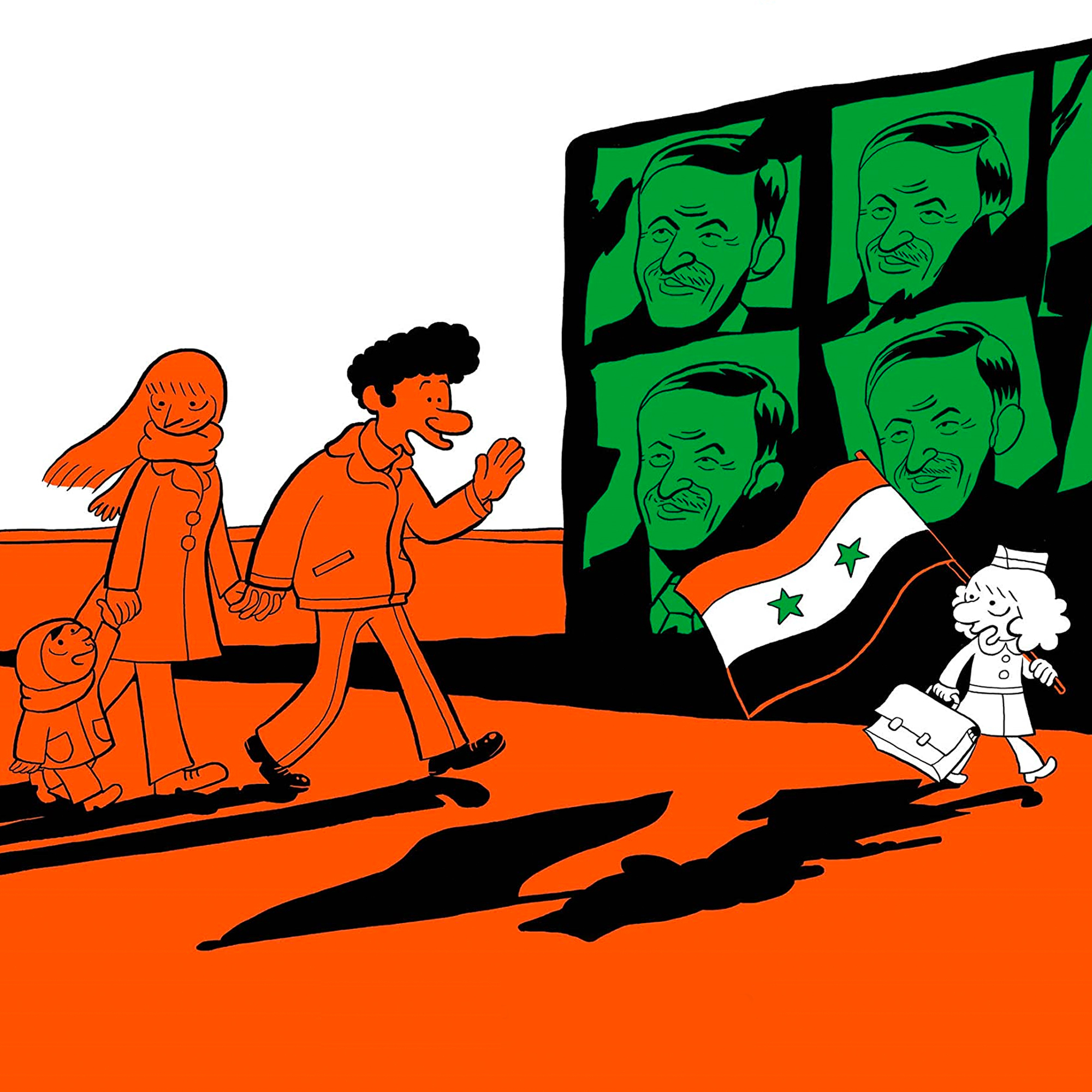 From rural France to Gaddafi's Libya to Assad's Syria - but always under his pan-Arabist father's roof - Riad Sattouf recounts his nomadic childhood spent running away from (and sometimes) towards ensuing chaos. Constantly torn between the exaggerated grandiosity of his Syrian father and the quiet intellect of his French mother, Sattouf tells stories like a true outsider in his struggle for identity.
BADDAWI - Leila Abdelrazaq
Among the thousands of Palestinians who fled their home country after the occupation is Ahmed, a small boy who was raised in Lebanon's refugee camp Baddawi. Through his eyes, we witness the terror and conflict of surviving past tragedy, as Ahmed, a character based on the author's father, attempts to forge his place in this new world. Drawing on inspiration from Handala, the cartoon child representing Palestine in famed politician Naji Al-Ali's age-defining cartoons, Baddawi carries the same childlike innocence into the banalities of war and forceful displacement.
A GAME FOR SWALLOWS - Zeina Abirached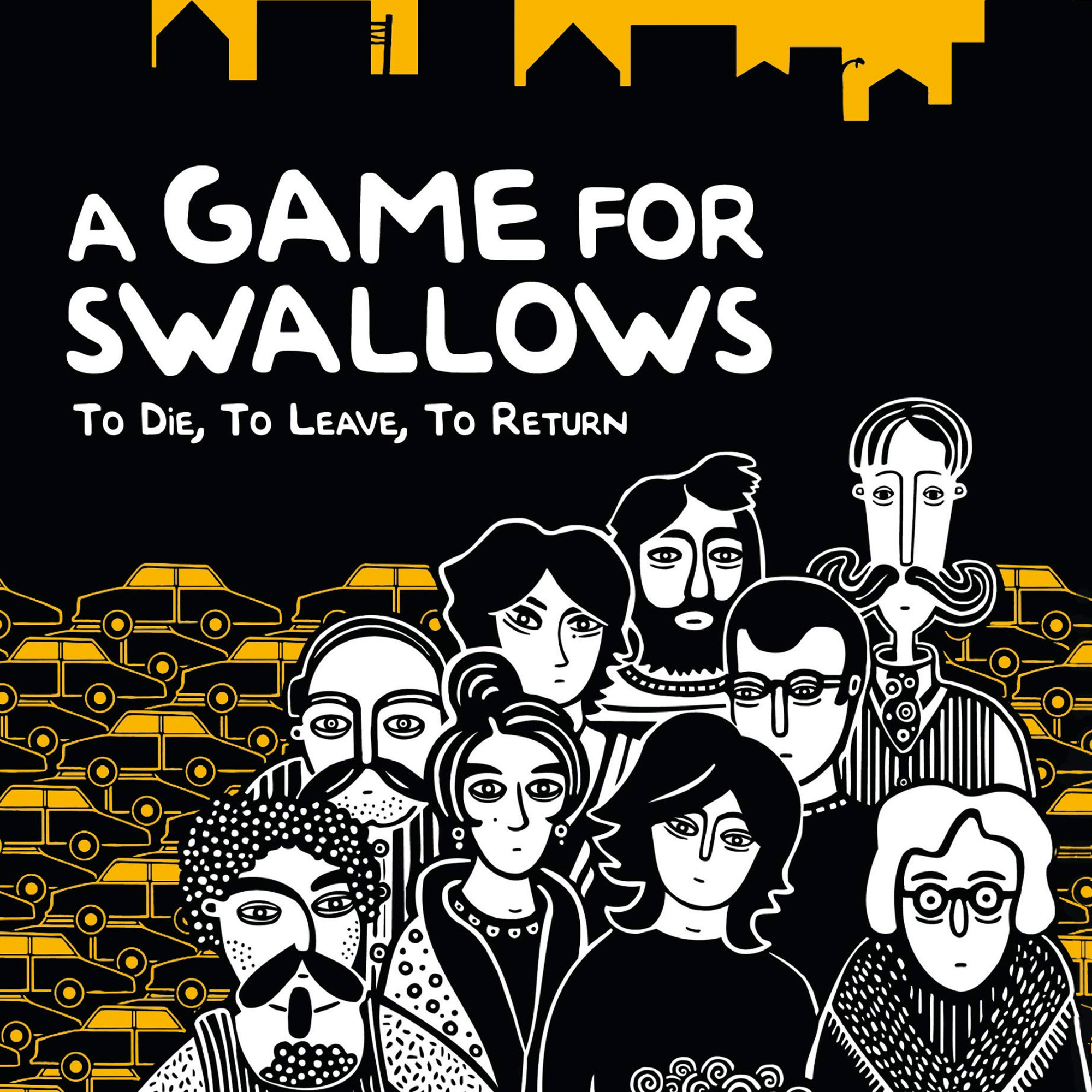 Born six years into a civil war, Zeina's normal entailed constant chaos. In her novel, Zeina tells her and her brother's story of survival, when her parents don't return from a visit to the other half of Beirut. Focusing less on the heavily-tread political context of the war and more on the inner-workings of Lebanese families, particularly as they look after one another, this book is a heartwarming illustration of the beauty of homemaking.